If you happen to visit Yamagata prefecture during February, don't miss the Kase-dori Festival held in Kaminoyama City.
Yamagata, one of the northern prefectures of Japan, is known for its snow laden climate and great ski resorts such as the Zao Onsen Ski Resort. The average temperature during February hovers somewhere around zero degrees (32℉), so I think you would agree that going outside without a decent coat or warm clothes is probably a bad idea, right?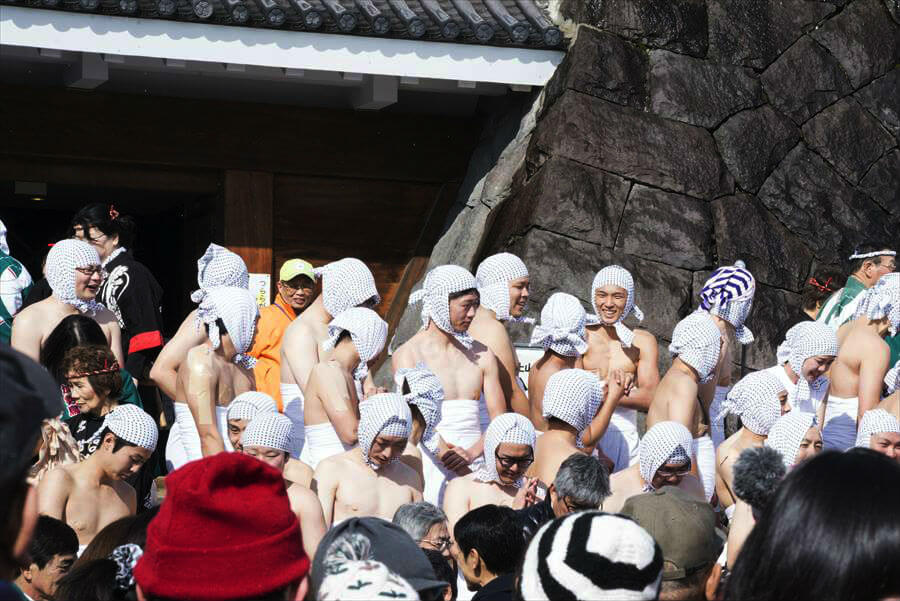 Well, the people who are participating in the Kase-dori Festival would beg to differ. Because, the main participants of this 350-year-old festival are wearing nothing but a simple straw coat called a Kendai and a loincloth underneath.
They are dressed as Kase-dori, a bird-looking creature that carries the spirit of God. The bird symbolizes a few different things: fire prevention, good harvest, and good fortune.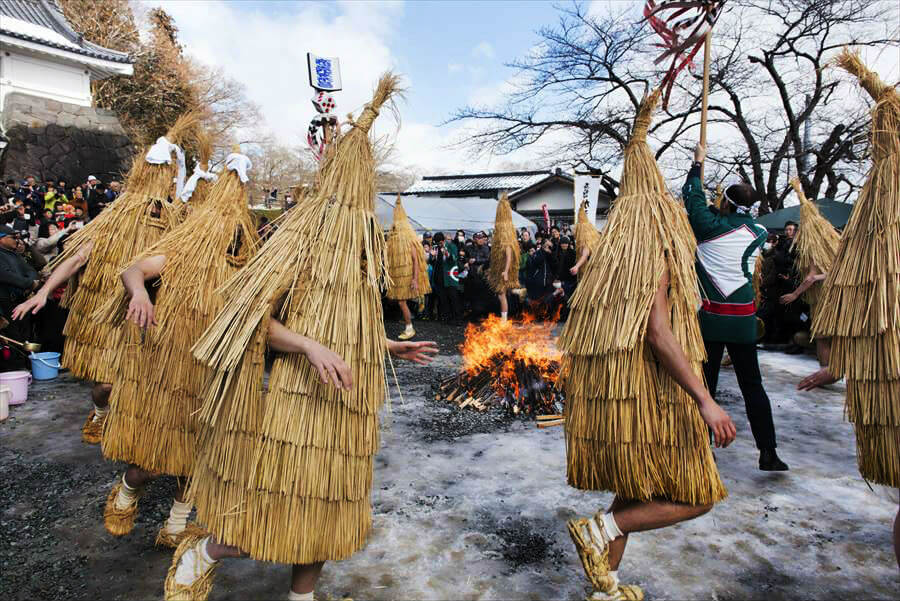 The festival begins at Kaminoyama Castle where a group of Kase-dori dance around a bonfire. Then, they start making their ways into the neighborhood. Spectators bring a bucket of water and sprinkle (or dump) it on the Kase-dori to pray for fire prevention and a prosperous year. The outside temperature is slightly above freezing, getting a shower of ice cold water would be, well, excruciatingly cold I imagine…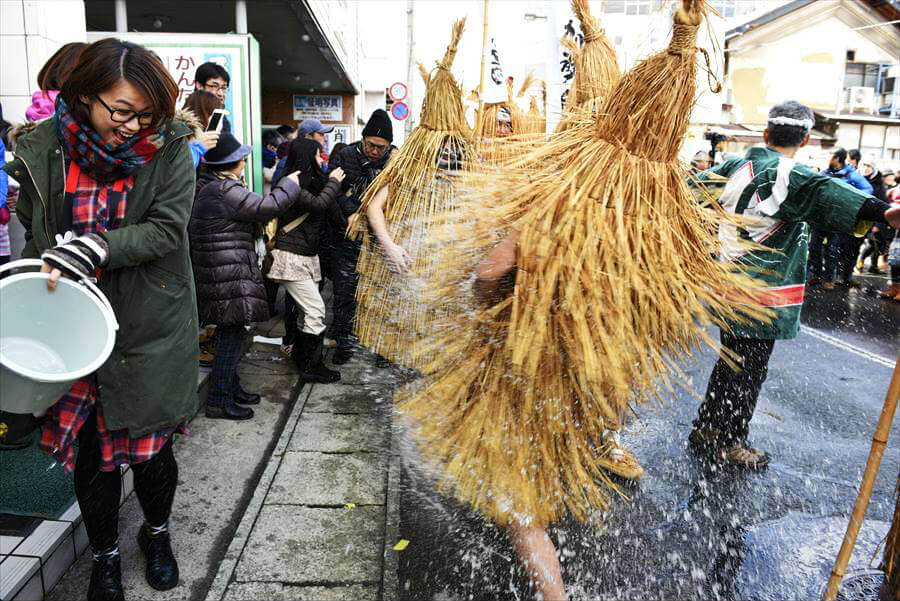 And don't forget, if you see a strand of straw falling off from a Kendai, tie it in your hair (if you have a dark hair) or give it to a nearby girl who has a dark hair. Because the legend says that those who tie the straw from the Kase-dori in their hair will have a lifetime of lush and radiant hair.
At the castle and throughout Kaminoyama City, there are numerous stalls selling regional food and Kase-dori related goods. The locals, both kids and adults participate in the festival.
Dancing with the Kase-dori, trying out the local flavors, or dumping a bucket of water on a mythical creature, taking part in a regional festival like this one, is a great way to experience the local culture.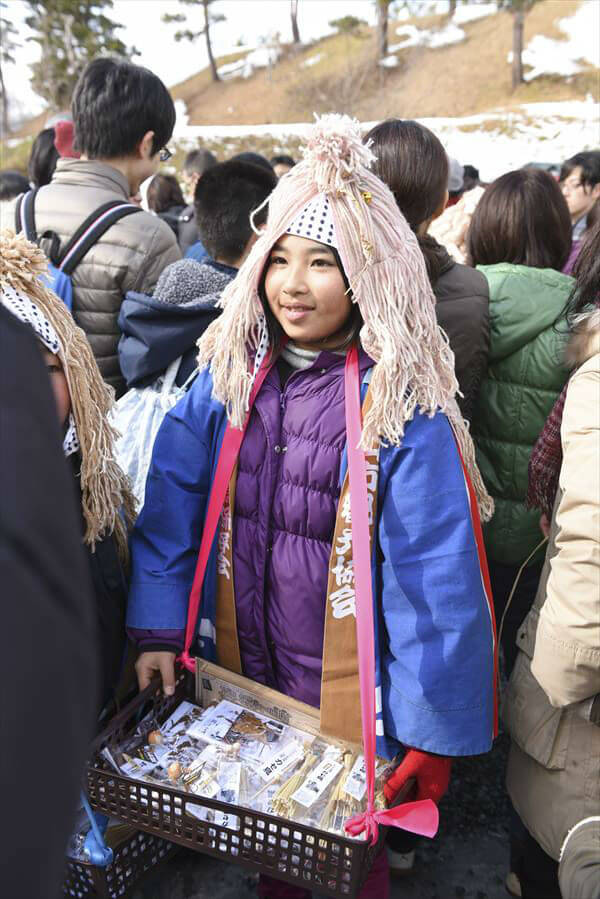 [ Information ]
Address: Motojonai 3-7, Kaminoyama, Yamagata
Access: A 12-min walk from Kaminoyama Onsen Station (JR Yamagata Shinkansen)
Date: February 11, 2017
Hour: 10am to 3:30pm