The Asakura clan (朝倉氏) was one of the most powerful clans in Fukui during the Sengoku period (1467 – 1603). Ichijodani is the name of the city they built. At its height, Ichijodani had over 10,000 residents and an advanced culture.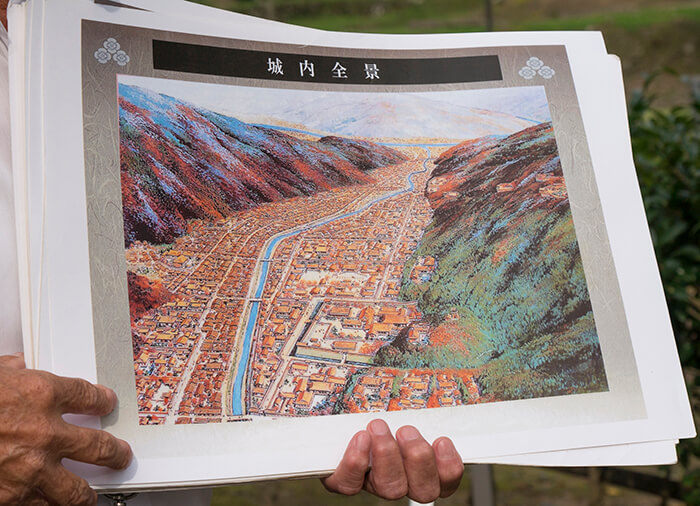 Background History
The Sengoku period was a time of civil war in all of Japan. The last ruler of Ichijodani, Asakura Yoshikage, was an adept ruler who kept peace in the city. Because of this, Ichijodani became a refuge for people fleeing unstable areas in conflict. Warlord Oda Nobunaga seeked to unify Japan and captured Kyoto (then the capital) in an attempt to rule the country (1568). The Asakura clan was called upon to drive Nobunaga from Kyoto, thus creating a conflict. Oda Nobunaga's answer was a siege on the Asakura domain and in 1573 he burned down the whole city.
Luckily, in 1967, Ichijodani's secrets were revealed during a large scale excavation. The city turned out to be much grander than anyone ever expected and is one of the only ruins in Japan with this much detail. You can visit the site and see a reconstruction of the village houses.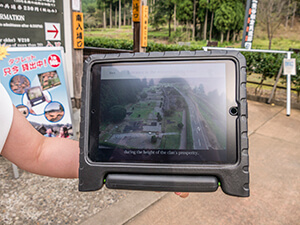 The Asakura Ruins offer a very handy virtual guide that shows you how the original buildings would have looked by using a real time camera. Just point the guide to a location and a virtual reconstruction will begin. This guide costs 500yen and is available in both English and Japanese. This is very useful as most of the area is barren and you need a lot of imagination to picture the buildings.
You can also choose to have a real guide tell you all the stories of Ichijodani. I would suggest to take both the virtual guide for the experience and the real guide for the secret stories and enthusiasm.