Not so many years ago the locals of Miyanoshita in Fukui had to decide what to do with a large piece of barren ground. One of the options was to turn it into a construction site, but the local council made the final decision. Eventually the whole area got turned into a beautiful field ten times bigger than the Tokyo Dome and full of cosmos flowers.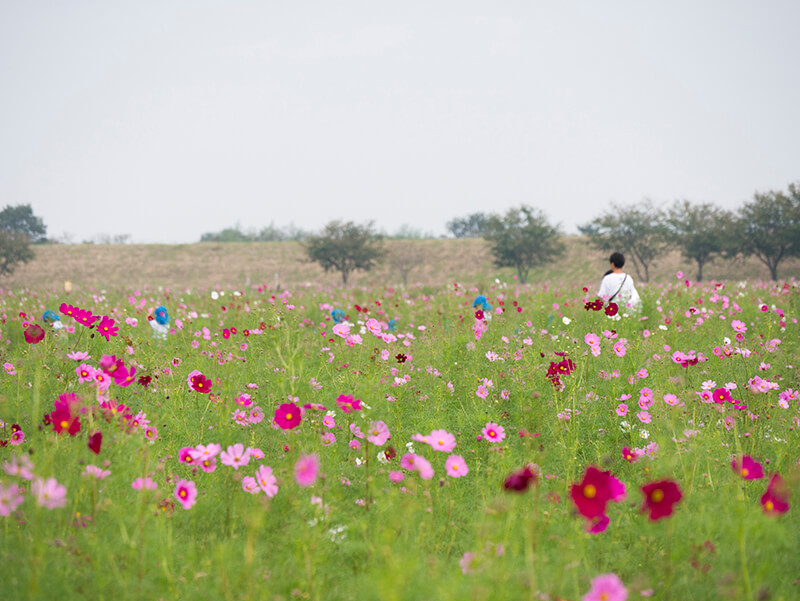 The reason for choosing cosmos flowers is that it's a strong flower not in need of much maintenance. They come in a variety of colors and can be left to bloom as is. It was Miyanoshita's hope that the cosmos field would attract tourists and give the area a relaxing atmosphere. We must confirm that they succeeded, as the whole area looks peaceful with the Mt. Hakusane range as a backdrop.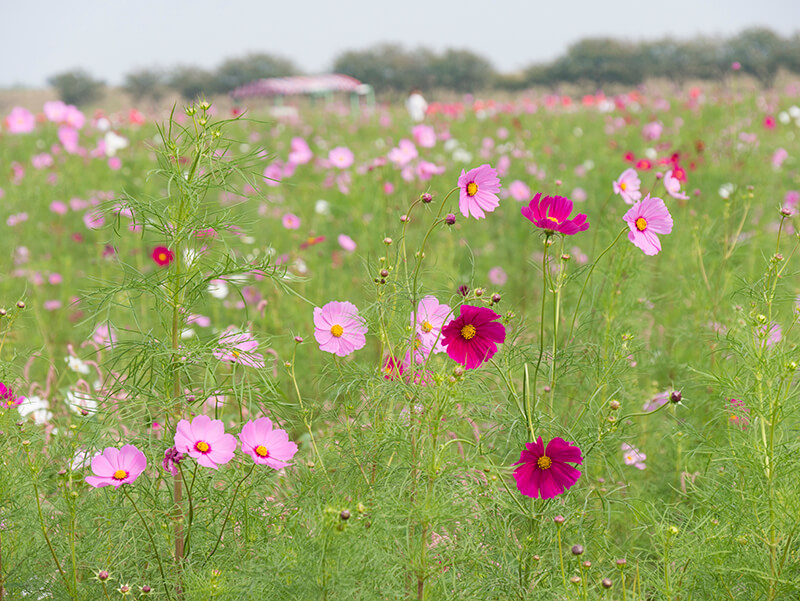 During our visit the cosmos weren't yet in full bloom, but there were already plenty of visitors and kindergartens on school outings to check the earliest flowers. There are separate patches dedicated to single color flowers and there's an area for the cosmos festival held from mid-october until the end of october. The activities include tractor rides and a fresh market all organized by the locals.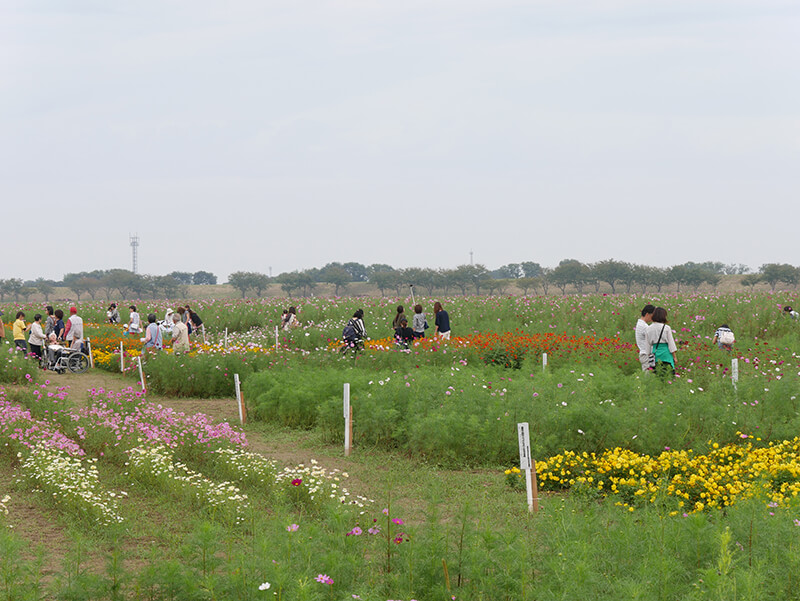 If you're in the area during fall, don't forget to visit this flower field.
Information
Dates:
from the beginning of October until the end of October
Location:
Miyanoshita Cosmos Park
Address:
12-16 Goshogaichicho, Fukui, Fukui Prefecture 910-3112
URL:
info.pref.fukui.lg.jp (PDF)