Gion, one of the symbols of Kyoto, was founded in the Middle Ages in front of the Yasaka-jinja Shrine. It is a brilliant geisha district located on both sides of the Kamo-gawa River. The area has been developed for tourism and a part of Gion is a national historical preservation district. The City of Kyoto has recently completed a project to restore the streets and to preserve the original beauty of Gion.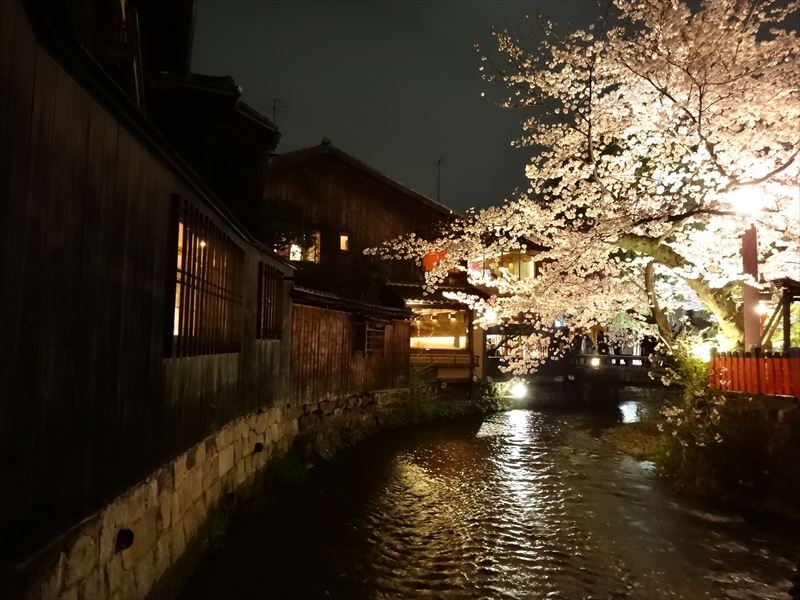 There are beenold-style Japanese houses called machiya (townhouses), some of which have been known as ochaya (tea houses) since the late 1500′s. The patrons of Gion—from the samurai warriors to modern-day businessmen—have been entertained by maiko (geisha in training) and geisha for centuries in these traditional buildings.
What Kind of Entertainment to Expect in Gion, Kyoto
In the private world inside ochaya, the evening entertainment often includes cocktails, chatting, games, as well as traditional Japanese music, singing and dancing. Shinbashi-dori Street has some traditional ochaya and okiya (geisha houses) that you can see geisha and maiko in kimono in the evening when they walk along the street to and from their engagements. Particularly, maiko draws visitors' attention by wearing their pokkuri, high-sold clogs.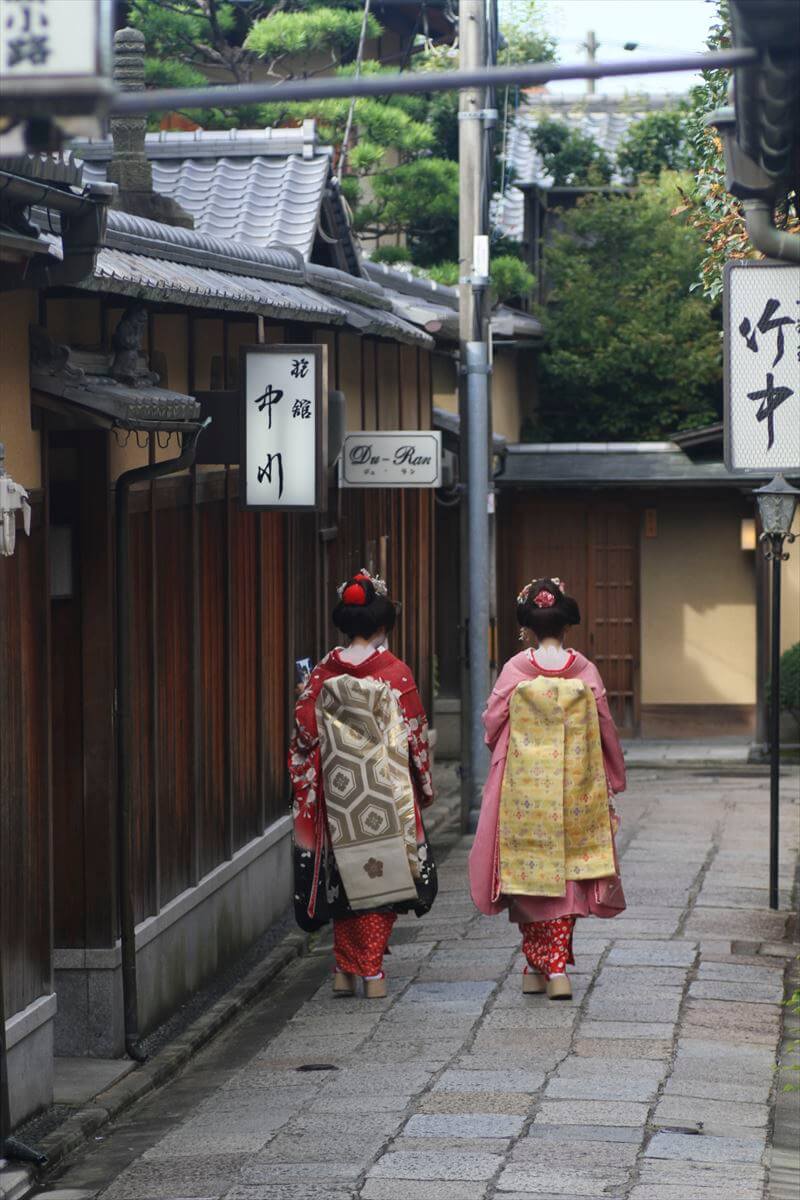 Gion is often mistaken for a red-light district. In fact, geisha is not prostitutes but entertainers.
Exploring Yasaka-jinja Shrine in Gion, Kyoto
Another attraction is the Yasaka-jinja Shrine, popularly called Gion-san. The shrine has a pleasant garden that is a popular site for hanami (cherry blossom viewings). The shrine is the venue for Gion Festival that attracts millions of people during the festival period in July.