Be captivated by the Scenic Landscapes of Niigata
【Yuzawa•Uonuma, Uonuma City】
Crossing a Dreamy Sanctuary  

JR Tadami Line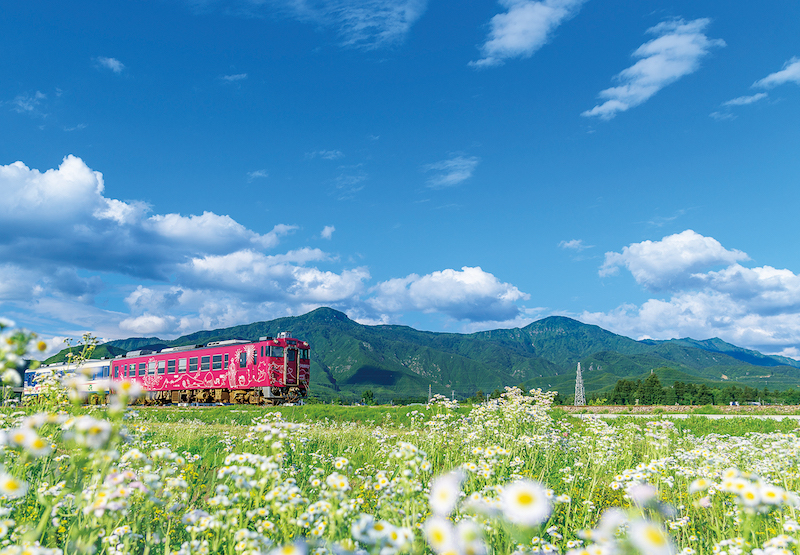 This line passes through the secluded mountainous areas in Tohoku, which connects Niigata and Fukushima. Its mystic atmosphere has attracted countless train and photography enthusiasts. As the train passes through Uonuma City, keep a look out for the Koshihikari rice fields and Abukumagawa Dam in the valleys.
*Trains are no longer operating between Tadami and Aizu-Kawaguchi stations. Visitors can take a shuttle bus instead.
The stops between Koide Station and Oshirakawa Station are within Niigata Prefecture. The JR Tadami Line also stops at Aizu-Wakamatsu.
Web: www.iine-uonuma.jp/see/tadamisen.html (Japanese)
---
【Myoko•Joetsu, Myoko City】
Excite your Five Senses onboard this Sightseeing Train

Setsugekka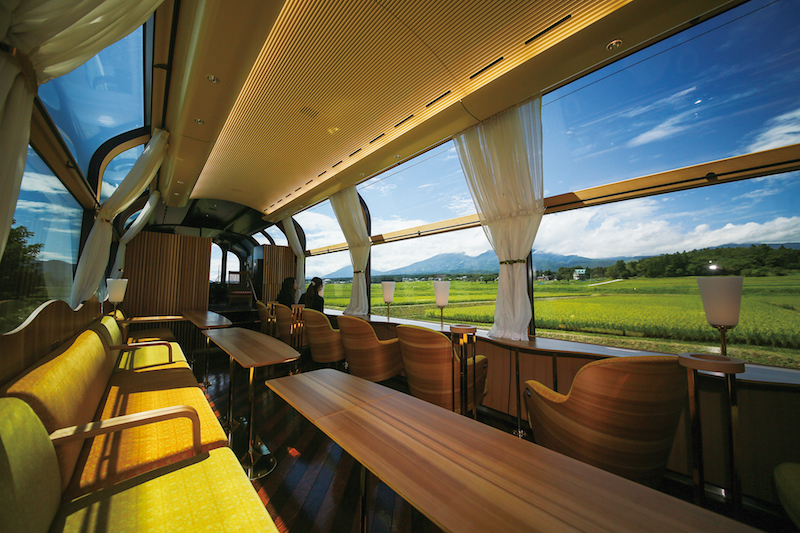 This cardinal red train not only showcases a panoramic view of Niigata's countryside, but also the prefecture's proud craftsmanship. Boasting "all made in NIIGATA," passengers can appreciate the artistry of this locally-made train, and taste the goodness of local produce onboard. Enjoy all of Niigata's charms fully by booking a ride!
Web: www.echigo-tokimeki.co.jp/setsugekka/index.html (Japanese)
*Reservation required, only via phone call.
---
【Myoko•Joetsu, Myoko City】
Onsen-exclusive Local Cuisine

Red Yakisoba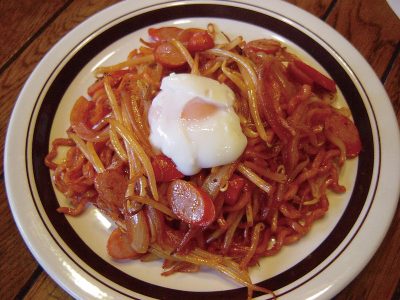 Don't be fooled by the red color of Akakura Onsen's specialty yakisoba noodles. Though they look spicy,
the noodles get their hue from fresh vegetables, not red chili. A definite must-try for hungry visitors of Myoko City!
About 10 restaurants within Akakura Onsen serve this dish.
Web:www.myoko.tv/shopping/1422.html (Japanese)
---
【Yuzawa•Uonuma, Uonuma City】
Behold a Cascading Sea of Clouds

Shioritoge Unkai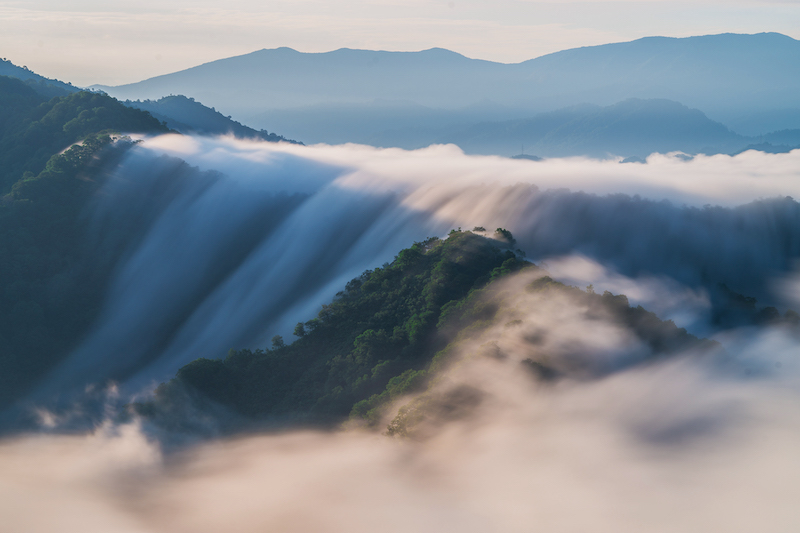 Begin your hiking trail at Shioritoge leading to Mt. Echigo-Komagatake, one of Japan's 100 most famous mountains. Stop by the observation deck along highway 532 in the early mornings to catch a breathtaking view. —On good days, you will see a vista of cascading clouds over towering mountains when you look towards Ginzandaira and Oku-tadami.
*Toge means the highest point of a mountain trail
Web: www.iine-uonuma.jp/ (Japanese)
---
【Yuzawa•Uonuma, Tokamachi City】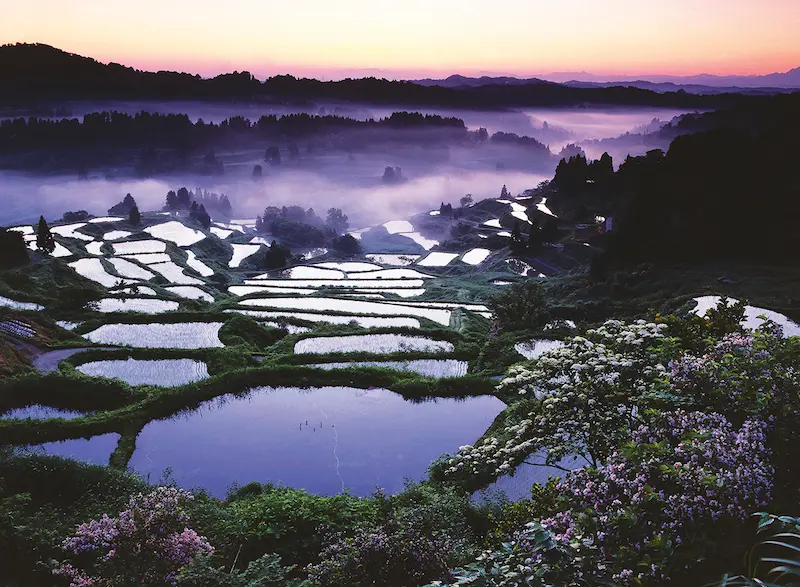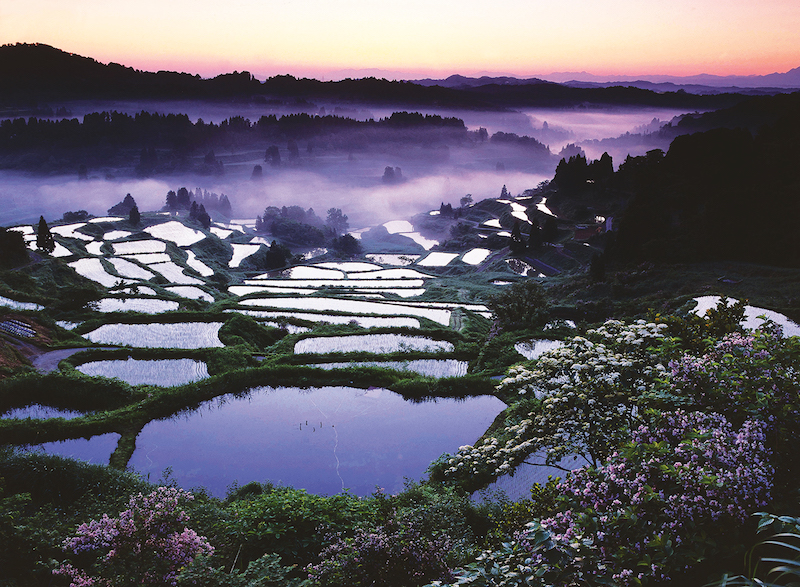 ---
 【Myoko•Joetsu, Myoko City 】