Riding the Seibu Line out of the city center, you will see gorgeous untains, lovely rivers and breathtaking scenery in general. For lovers of the great outdoors, there are various trails suitable for beginner, intermediate and advanced hikers starting right at the station. In addition, you can find a newly-opened imaginary world of Moomin in this area.
MOOMINVALLEY PARK & Metsä Village
You can meet Moomin & Family in Hanno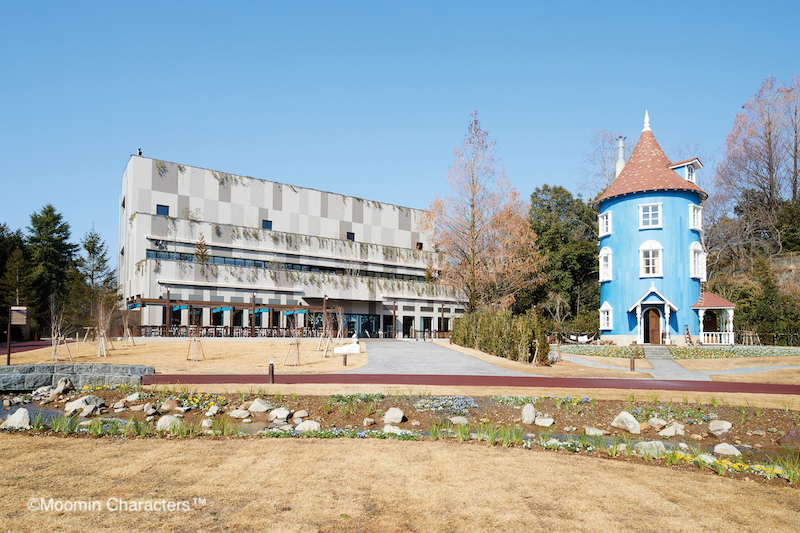 Asia's first Moomin-themed park, MOOMINVALLEY PARK, has opened on March 16 in Saitama's Hanno City. Once inside the park, you can explore the Moominhouse, along with attractions like the lighthouse, theater, bathing hut and other facilities that bring out the charm of the stories and artwork of the stories' creator, Tove Jansson. Prepare your pouch as the gift shop inside also has the largest collection of Moomin goods in the world, and themed restaurants to dine in. Next to MOOMINVALLEY PARK is Metsä Village, a facility with a Nordic ambiance. Opened in the autumn of 2018 and full of surprising discoveries, the attraction is the place to go for all kinds of northern European goods, unique handicrafts, and fresh fruits and vegetables.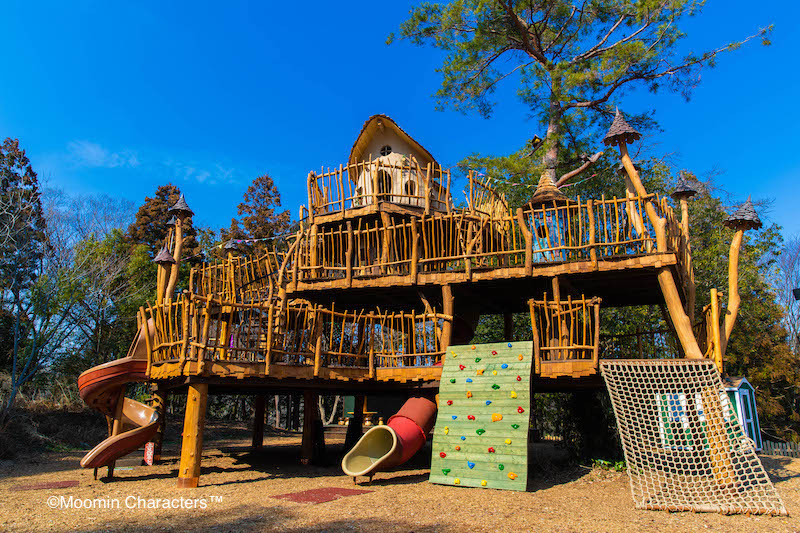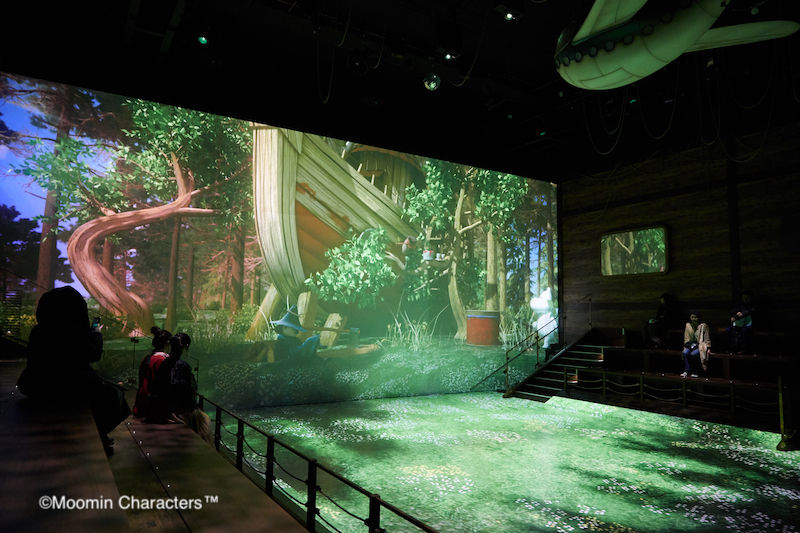 Address: Metsa 327-6 Miyazawa, Hanno City, Saitama
Access: 13-min bus ride from Hanno Station on the Seibu-Ikebukuro Line. Get off at Metsa bus Stop.
【MOOMINVALLEY PARK】
Hours: 10am-8pm
Closed: Irregular closing days
Please check the official website for more information
Admission: Free for children three and under, 1,000 yen for elementary school students and 1,500 yen for general admission (facilities are subject to extra charges)
【Metsä Village】
Hours: 10am-9pm (Market Hall is open until 8pm)
Closed: Irregular closing days
Please check the official website for more information
Admission: Free
Miyazawa Lake Onsen–
Kirari Bettei A hot spring with a view
For relaxing day with the best food and spa, look no further. If you haven't tried Japanese bathing culture yet, Kirari Bettei provides everything in one place: open-air baths, large indoor baths and a bedrock bath with a splendid view of Lake Miyazawa. Kohan Saryo, a restaurant using only local produce and seasonal ingredients, and an authentic soba noodle restaurant, Gensuian, are at your service. Stroll through the onsen grounds wearing a yukata, a light cotton kimono available for rent and let your mind feel at ease. Lake Miyazawa, surrounded by hills, has become a very popular recreational area over the years.
Hours: 9am–0am (last admission 23pm)
Admission: 1,030 yen (Mon.-Fri.), 1,050 yen (Sat., Sun. & hols.) for standard course
*As of October, 2019
*Preschool child is not allowed to enter.
Address: 27-49 Miyazawa, Hanno-shi, Saitama
Access: 10-min bus ride from Hanno Station (Seibu Ikebukuro Line)
Tove Jansson Akebono Children's Forest Park
A fairy tale-like park!
This beautiful park, built in 1997, is a fairy-tale brought to life. Cute and quirky constructions inspired by a Northern European magical story, invite you to explore the area and the amazing architecture inside. Take a trip to another world by spending a relaxing day at the park. Both kids and adults will love walking through the cute and amazing scenery.
Hours: 9am–5pm Closed: Monday
Admission: Free
Address: 893-1 Azu, Hanno-shi, Saitama
Access: 20-min walk from Motokaji Station (Seibu Ikebukuro Line)
Mount Tenran-zan route
An easy hike with an excellent view
Hiking this hill is a fun challenge that anyone can enjoy! Instead of a regular trail, Mt. Tenran-zan has exciting pathways that curl upwards, surrounded by vegetation. The top is an easy-to-reach goal and rewards you with a spectacular wide- open view. The path then leads you to interesting nature spots and temples. The hike ends on a cultural note with a visit to shrines and temples. After hiking, you can visit Hanno City, which has an authentic shotengai (traditional Japanese shopping street). From small shops to hidden corners, city-dwellers will be positively delighted by Hanno!
Higa-Hanno Station→ 25min→ Hanno gawara(riverbed)→ 30min→ Azuma-kyo(gorge)→ 1min→ Do-re-mi-fa bridge→ 18min→ Ontake Hachimanjinja Shrine→5min→ Mt. Tonosu-yama→ Amagoi Pond→ 10min→ Mikaeri hill→ 10min→ Mt. Tenran-zan→ 10min→ Nonin-ji Temple→ 3min→ Hanno-shi Kyodo-kan→ 1min→ Suwa Hachiman Shrine→ Kanon-ji Temple→ 5min→ Hanno town→ 15min→ Hanno Station
Total: 3hrs 13min
Admire a spectacular temple garden
Nonin-ji Temple
Though the temple dates back to 1501, the garden was not created until many years later during the Momoyama era (1573 – 1603). Nonin-ji Temple's garden skillfully incorporates the steep slope of the nearby mountain with the temple complex; in fact, it has been selected as one of the country's top hundred Japanese gardens. The temple grounds feature a bell tower, beautiful gates and a main hall with an impressive interior. Visitors can join Zen meditation sessions every Sunday from 9am – 12am (reservation required).
Hours: 9am–4pm (until 5pm during summer)
Admission: Free (300 yen to enter the grand hall and garden)
Address: 1329 Hanno, Hanno-shi, Saitama
Access: 20-min walk from Hanno Station (Seibu Ikebukuro Line)