Festival: Culture, Art and Tradition in the Rural Landscapes of Niigata
【Yuzawa•Uonuma Tokamachi City, Tsunanmachi】
Incorporating Art into the Countryside  

Echigo Tsumari Art Festival 2018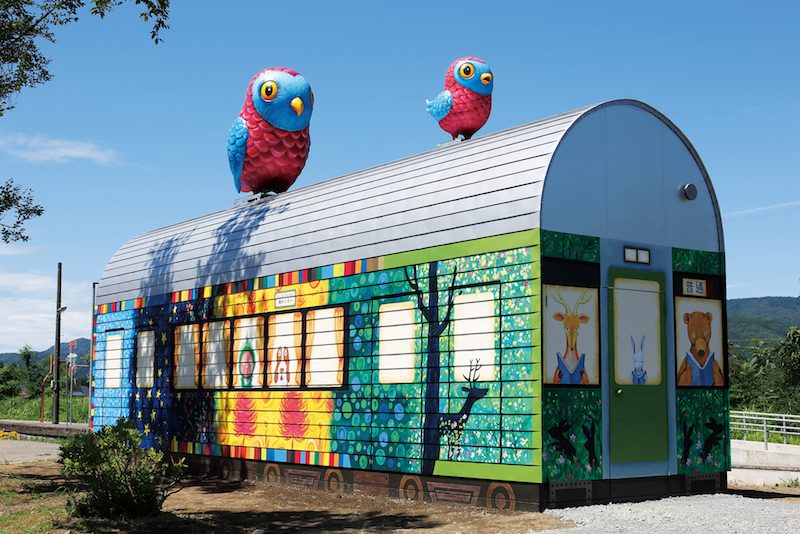 Make it a point to catch this triennial showcase of colorful artwork inspired
by nature and the local culture. Some 380 pieces will be displayed around the farmlands, turning the area into a treasure trove of art. Witness how innovative these artists can be and see how they cleverly blend their art pieces into the local scenery!
Event period: 29 Jul – 17 Sep
Web: www.echigo-tsumari.jp/eng/about/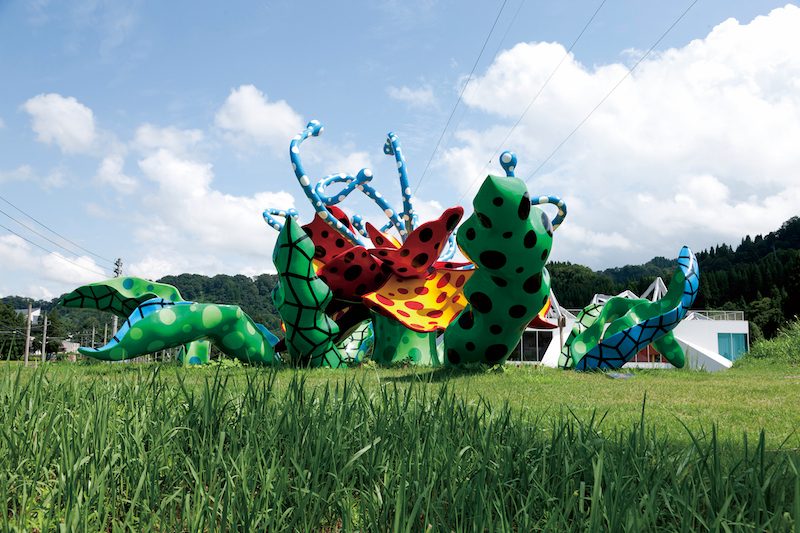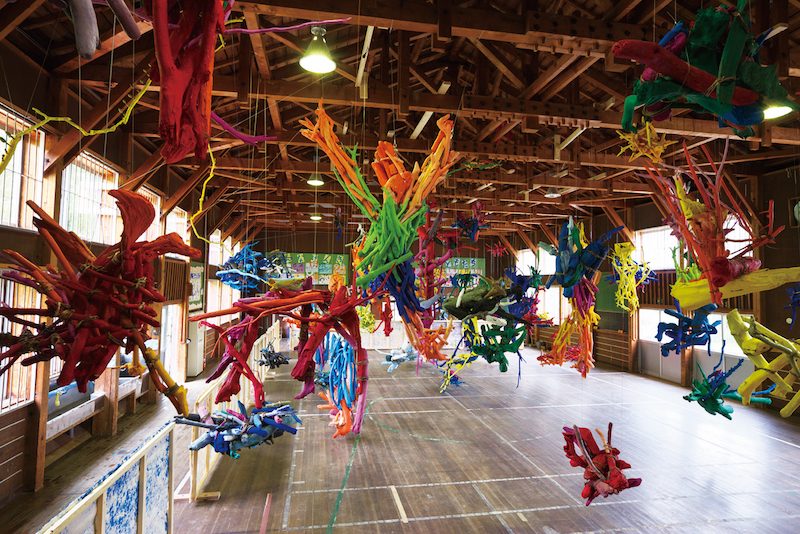 ---
【Nagaoka•Kashiwazaki, Nagaoka City】
Spectacular Fireworks Lighting up the Night  

Nagaoka Grand Fireworks Festival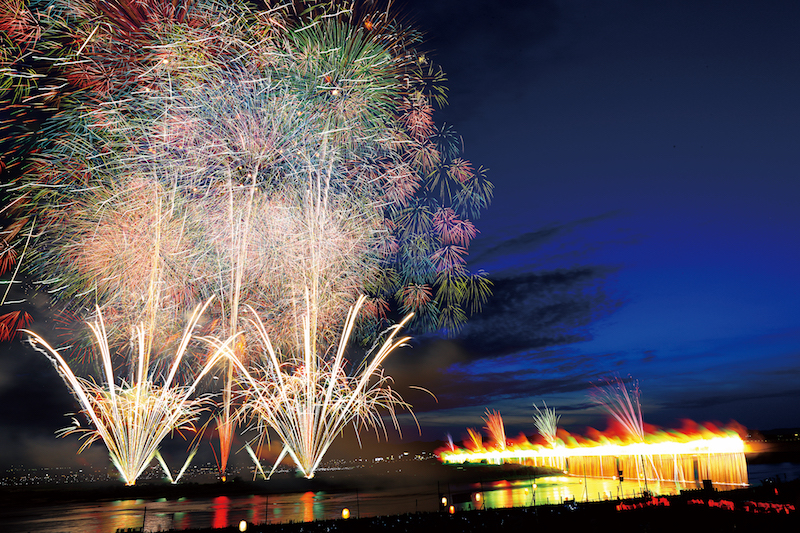 Ranked as one of Japan's top three fireworks displays, the Nagaoka Grand Fireworks Festival launches about 20,000 fireworks over a two-day period. The beautiful sparks light up the night sky, completely transforming the city's atmosphere. During this time, locals
also mourn for the deceased, thus making it a more meaningful event.
Event period: 2-3 Aug every year (Nagaoka Peace Festival falls on 1 Aug)
Access: 30-minute walk from Nagaoka Station on JR Joetsu Line, Joetsu Shinkansen, Shinetsu Main Line
Web: nagaokamatsuri.com/ (Japanese)

---
【Murakami•Shibata Shibata City】
Goldfi sh Floats Parade exclusively during Summer

Castle Town Shibata Festival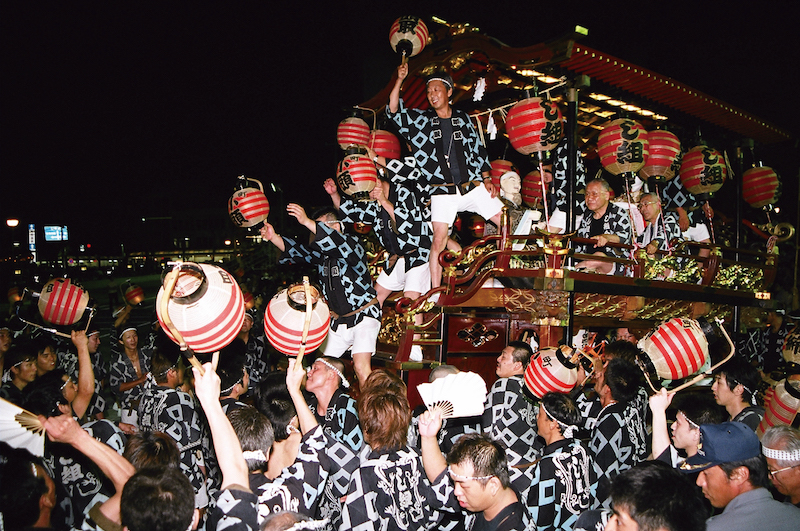 For over 280 years, the Goldfish Float parade has been one of the most important summer events in Shibata City. Join the festivities as children pull goldfish floats and men jovially march the daiwa(大輪, portable shrine) around the town on the last day of the festival.
Event period: 17-29 Aug
Web: sibata-info.jp/archives/3311 (Japanese) content to be updated soon.
---
【Murakami•Shibata, Sekikawa Village】
Enormous Straw Snake Parading through the Town

Echigosekikawa Great Serpent Festival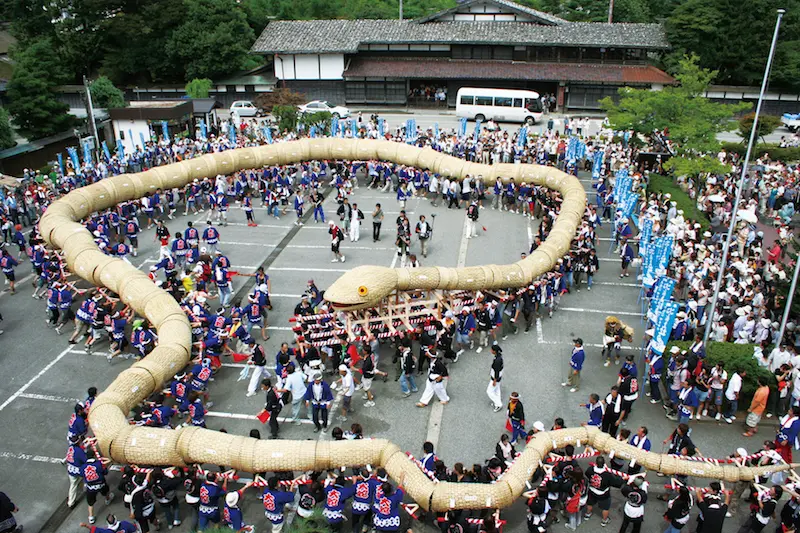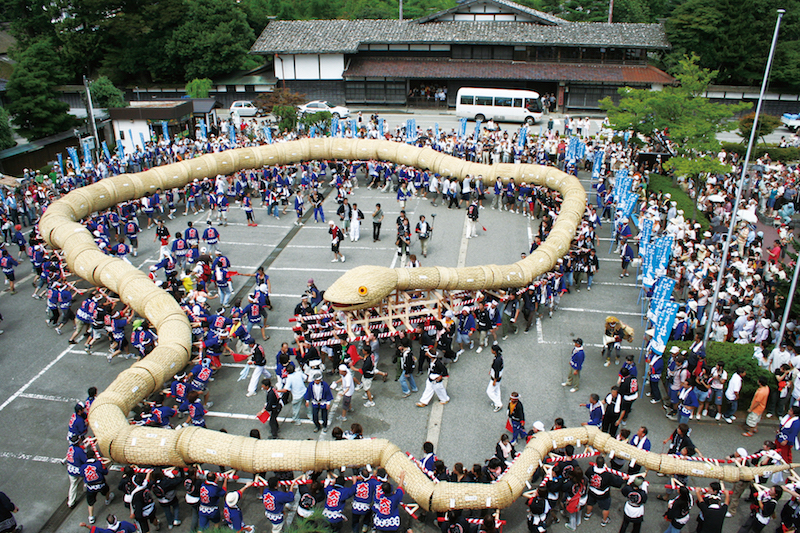 Since 1988, it has been a customary practice for the locals to parade through the town with a locally-made, 80-meter-long, bamboo straw serpent weighing over 2,000 kilograms to warn others against the dangers of flood waters. On this occasion, about 500 residents gather together to carry the snake before coiling it up at the village office.
Event period: 26 Aug (The fireworks display and Bon Odori festival are held on 25 Aug) Hours: [snake parade] 9:30am-12pm [fukumaki] see the snake coil up after the parade at Sekikawa Village Office
Web: www.niigata-kankou.or.jp/sys/data?page-id=2222 (Japanese)

---
【Nagaoka•Kashiwazaki, Nagaoka City】
The Top Three Traditional Sweets of Japan 

Koshinoyuki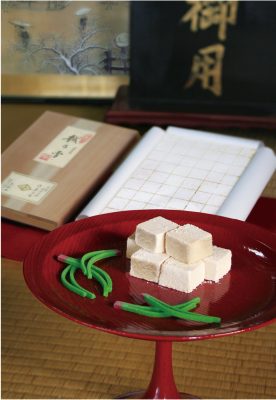 With a history of 230 years of making traditional Japanese sweets , Koshinoyuki Honpo Yamatoya Honten's delicious treats do not disappoint. The incredibly soft Koshinoyuki is made from locally-produced sticky rice powder and wasabon sugar from Shikoku.
The sweets were once a delicacy saved only for feudal lords in the past, but now they are a common gift for special occasions.
Koshinoyuki Honpo Yamatoya Honten
Hours: 9am-5:30pm
Access: 15-minute walk from Nagaoka Station on JR Joetsu Line, Joetsu Shinkansen, Shinetsu Main Line
Address: 3-3 Yanagaharamachi, Nagaoka City, Niigata Prefecture
Web: www.koshinoyuki-yamatoya.co.jp/index.html (Japanese)
---
【Murakami•Shibata, Shibata City】
Mouth-watering Street Food  

Poppoyaki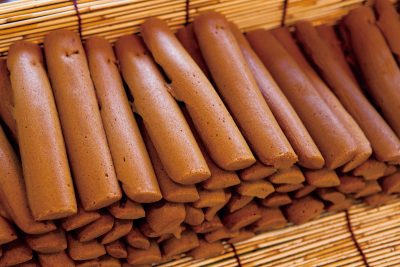 A hundred years ago, the locals created Poppoyaki by mixing brown sugar with flour on a stick. Served only during festivals, it got its name from the popping noises during the baking process. The sweet fragrance paired with the chewy texture makes it irresistible!
Can only be eaten during festive event of Shibata city and other nearby cities
Web: www.niigata-kankou.or.jp/sys/data?page-id=12373 (Japanese)
---
There's more to discover in Niigata!
Discover Niigata from Tokyo [Nature]
Discover Niigata from Tokyo [Activity]