It's 3pm on a Sunday afternoon and the Tsukimi-yu bathhouse doesn't open for another half an hour. Yet, there's already a few people waiting outside to be the first ones into the hot fresh water tubs.
"This is quite typical. The regulars want to be the first ones in, especially on weekends." The proprietor Mr. Kondo, a third generation Sento owner says as he opens the shutter door a little early. Even before stepping inside this bathhouse, I could tell that this is a place adored by the locals.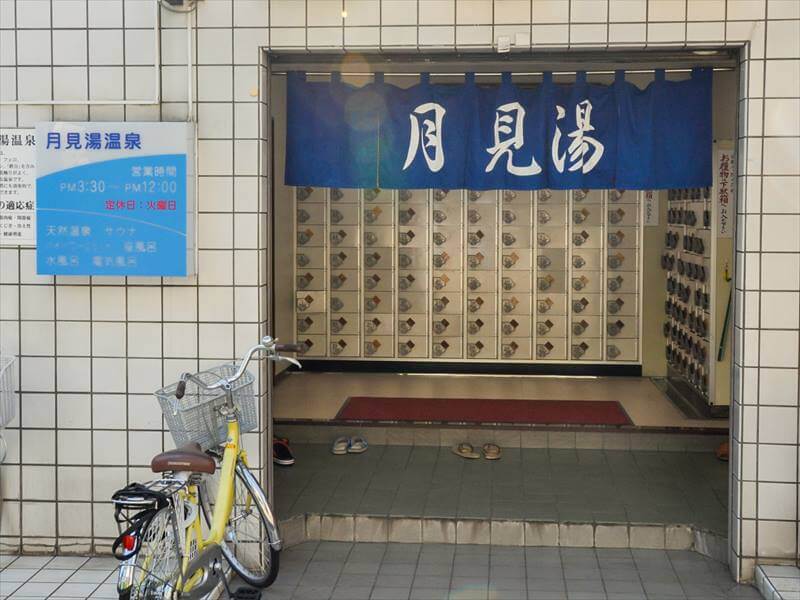 Tucked away in a quiet residential area in Setagaya-ku, the Tsukimi-yu bathhouse has been welcoming the locals for more than 50 years. Despite its humble exterior, the bathhouse offers a wide range of baths: the onsen (hot spring), jet baths, a charcoal bath, water bath, standing showers, a sauna, and last but not least, the electricity bath.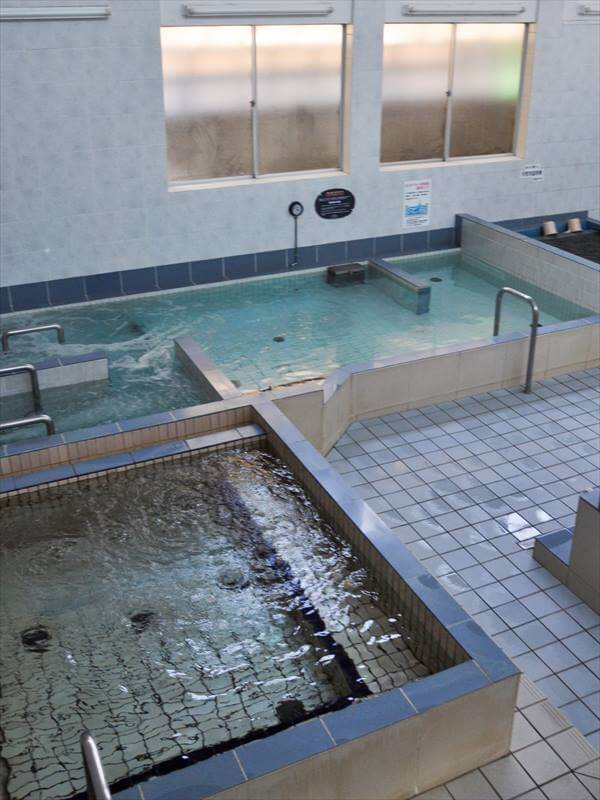 The interior is clean and bright and the high ceiling lets in alot of air and light. Both the male and female locker areas have plenty of space to relax (there's even an outdoor sitting area for the guys!). Not only that, they have a massage chair, coin operated hair dryer and refrigerators full of beverages. With all these amenities available for you to pamper yourself, it's no wonder people line up outside before the doors open.
The hot spring bath is everybody's first choice since it's at 39 degrees (102.2℉), not too hot nor too cold, just a nice comfortable temperature. Regulars tend to congregate in this bath and chit-chat. But my favorite is the jet bath which has multiple jets aimed right at the common sore muscle areas: shoulders, backs and feets. Then there's the mysterious and most shocking one of all,the electricity bath, with its low level of electric current running through the water. When you go in, you feel a little tingling on your skin. Some people might find it relaxing, I on the other hand, am not so sure about it…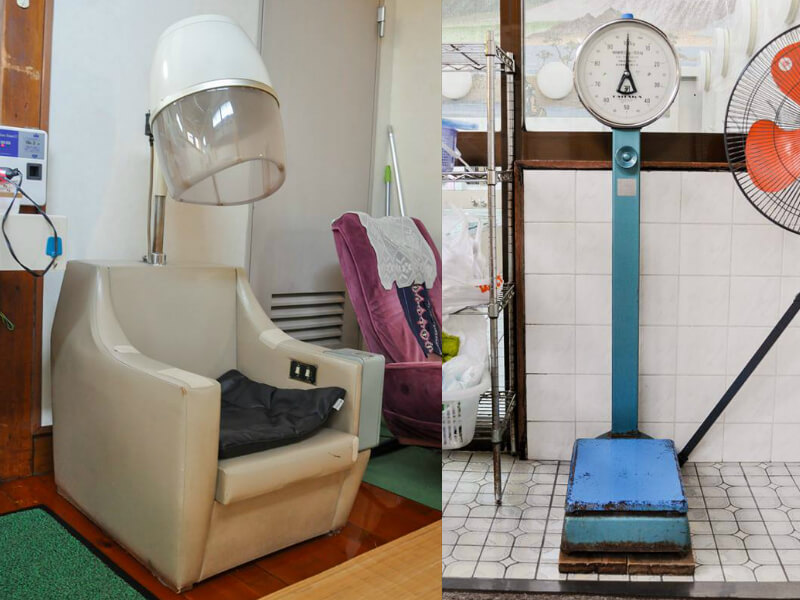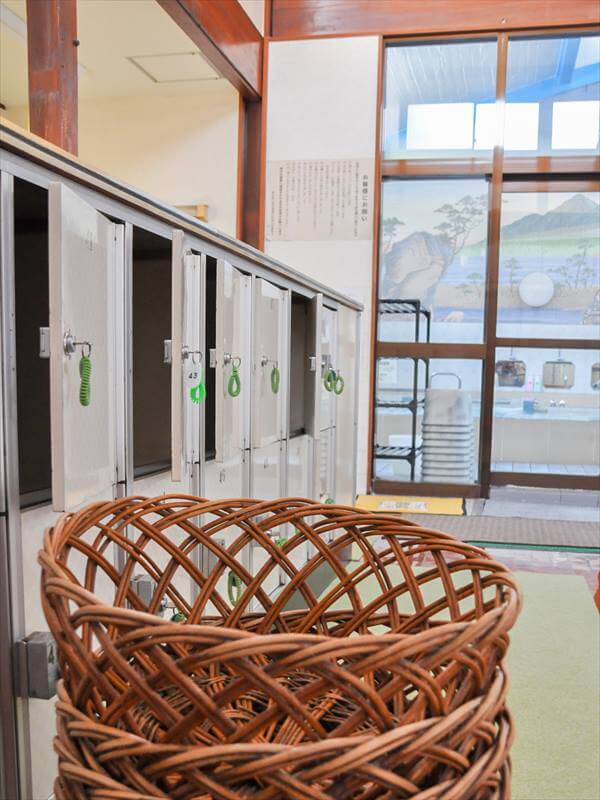 With all the different pools, you can spend quite a long time in the bath. But the reason people keep coming back to Tsukimi-yu is not only the facilities, but also the sense of connection they get. Most of the early sento-goers are well over 70 years old. They talk, they care and they even wash each others backs. Back in the lobby, everybody gathers around a short table near an old TV like one big family.
It reminds me of the Japanese phrase "Hadaka no Tsukiai (socializing naked)" which literally means a relationship with nothing to hide. The sento culture embodies this sentiment and brings people closer together.
Even a new sento goer like myself was immediately welcomed and I felt right at home at the Tsukimi-yu bathhouse.
Information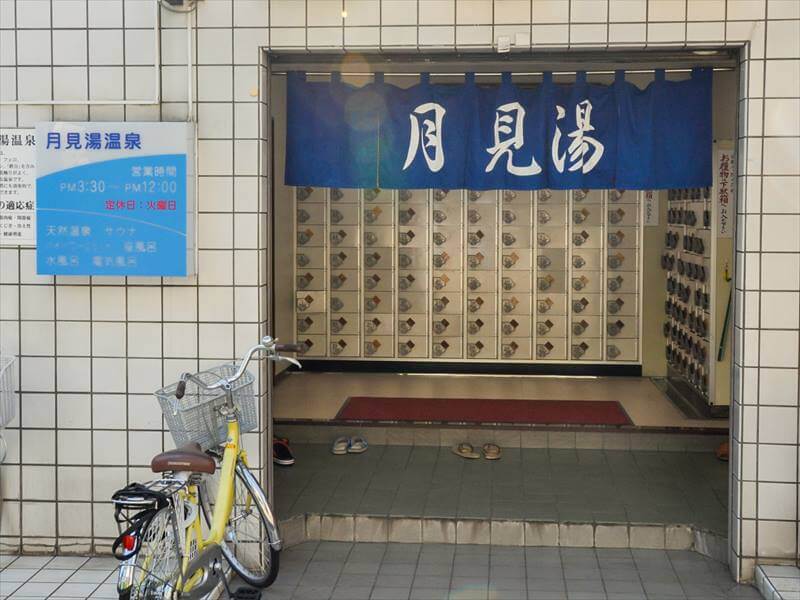 Tsukimi-yu
Address: Akatsutsumi 5-36-16, Setagaya-ku, Tokyo
Access: 6-min walk from Shimotakaido Station (Keio Line, Tokyu Setagaya Line)
Hours: 3:30pm – 12am
Closed: Tuesday
Admission: 460 yen
Read Also:
Disappearing Treasures: Sento, a Public Bathhouse
Disappearing Treasures: Sento Etiquette, What Not To Do Around Naked Strangers