Japan Tour Guide (JTG) is an online portal that aims to match volunteer Japanese guides with visitors coming to Japan. Read about their tours put together for tourists by these friendly local guides in this regular column!
We received a guide request from four university students, Dakota, Lisa, Daniel and Emily from Edmonton, Canada. They wanted to enjoy biking around the Imperial Palace and visit somewhere locals like. It was their first time to come to Japan, so we, Shota Asaka and myself, Yuka Takada, took them to some exciting places in Japan! We first met up with them at Yurakucho Station.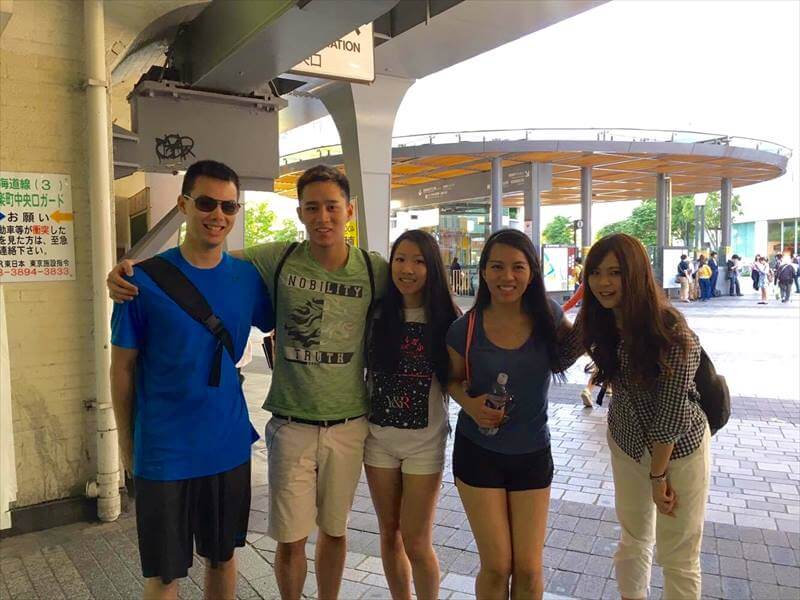 First, we went to Tokyo International Forum, which stands between Tokyo Station and Yurakucho Station, and is a multipurpose exhibition center. When we got there, we found out that a flea market was being held, so we strolled around for a bit before heading for the Forum Art Shop. Not only does it sell souvenirs of Japan, it also sells so many kinds of goods from all over the world! Then, we headed to the museum of Aida Mitsuo, a famous Japanese poet, which was located in the same building. All of his poems were translated into English. They all seemed to be interested in them and read them closely. There was also a place to experience calligraphy, and they tried to write some of their favorite characters with a brush. I wonder if they were able to create precious memories there.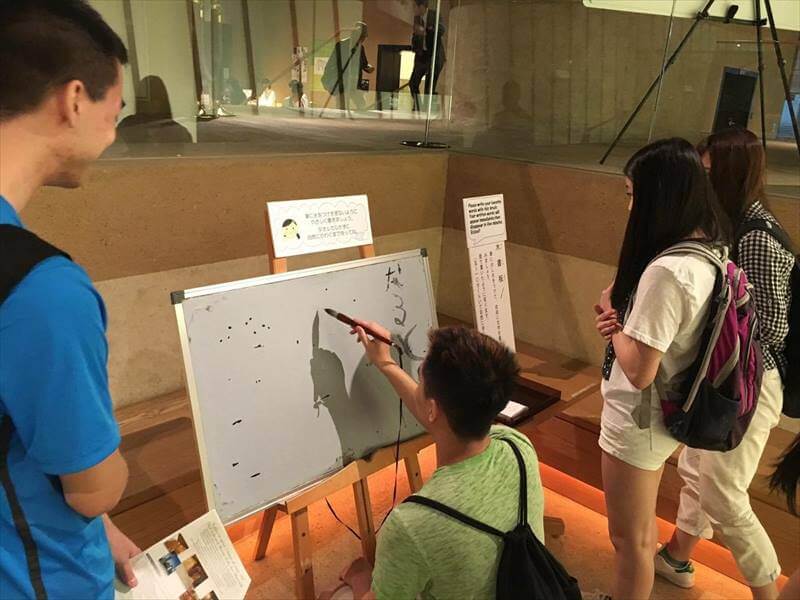 Next, we headed for Tokyo Station to have Soba for lunch. They all had never tried Soba before, so they looked at the menu thoroughly. We all ordered either cold or hot Soba, and some of us ordered it with a mini Tendon. Before we started to eat, Shota and I taught them a little about Japanese manners. We taught them the words "Itadaki-masu," and "gochisou-sama", polite phrases that Japanese say before and after eating, that is said with our hands put together to express our gratitude for the meal. I think one of the good points of traveling with locals is that you are able to learn things regular tour guides probably don't tell during their tours.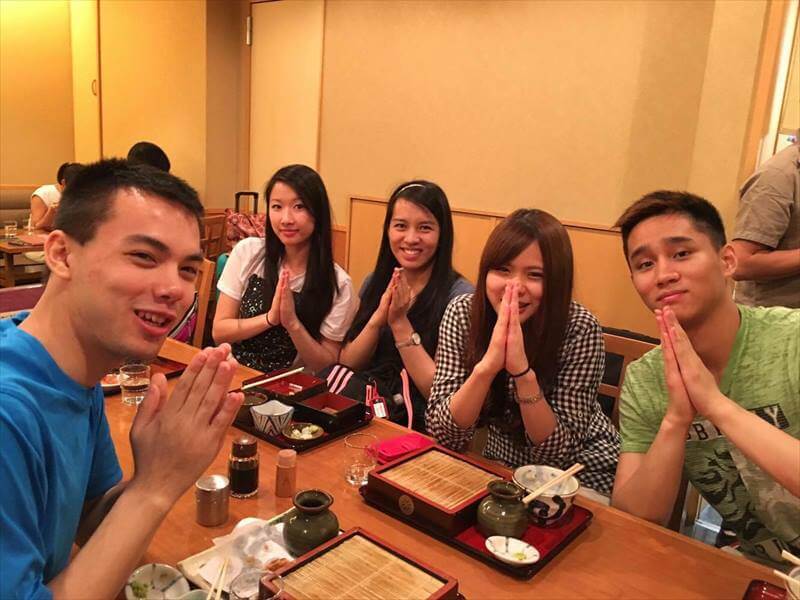 After having lunch, we walked towards the Imperial Palace to go biking. The weather was pleasant and the wind felt so good.
Lastly, we went to Monster Café in Harajuku. It is really popular even among tourists from other countries these days. The ornate and unique inside of the café surprised all of them! We ordered a big parfait with five colored whip cream and ice cream. They all looked like they enjoyed Japanese "Kawaii" culture a lot there!
After taking one last picture together, we hugged, shook hands with each other, and said goodbye.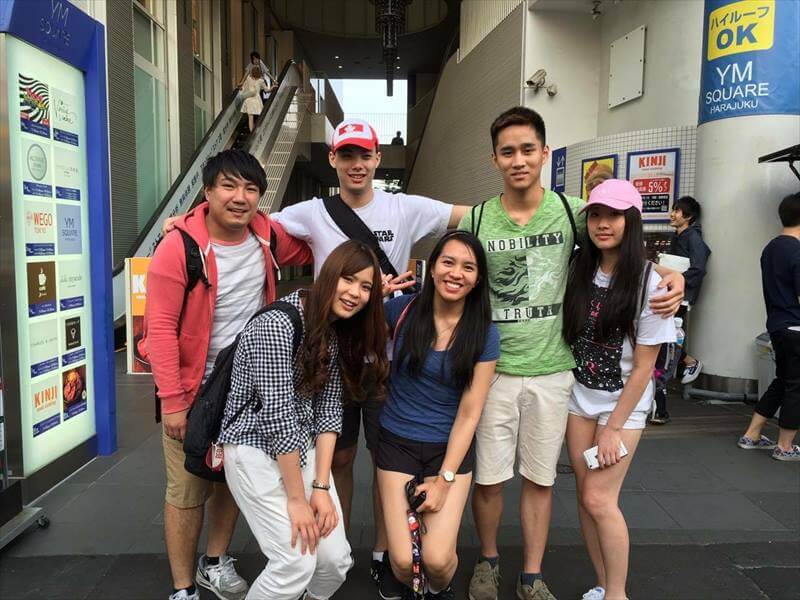 This is just a small look into one of the many adventures you can have with Japan Tour Guide. We are looking forward to guiding you around the city and showing you the ins and outs of Japan!