Japan Tour Guide (JTG) is an online portal that aims to match volunteer Japanese guides with visitors coming to Japan.
Read about their tours put together for tourists by these friendly local guides in this regular column! 
We received a guiding request from a Belgian guy, Jerome, who teaches mathematics in Belgium. Although it was his first time to come to Japan, I heard that he had been interested in Japanese culture. He wanted to go to somewhere we recommend, so Yurie Nakamura and myself, Yuka Takada, took him to some interesting places to see and hang out in Tokyo. We met up with him at Oshiage station.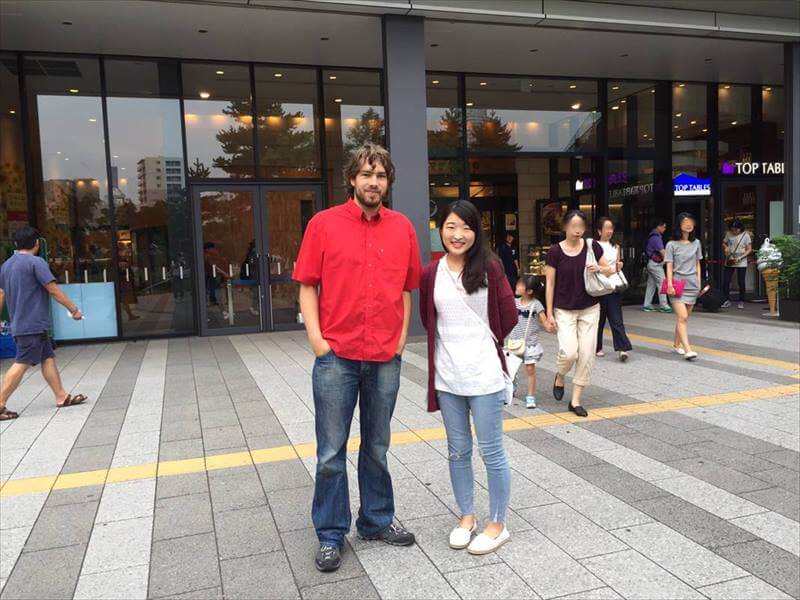 First, we went to Tokyo Skytree which is known as the tallest tower in the world. It was built three years ago in 2013 and the number of tourists has been increasing year by year. We took the elevator up to the observatory which was 350 meters high. On that day, it was cloudy and the sky was not so clear so we couldn't see the view very much. If it was sunny, we could have enjoyed the magnificent view from there.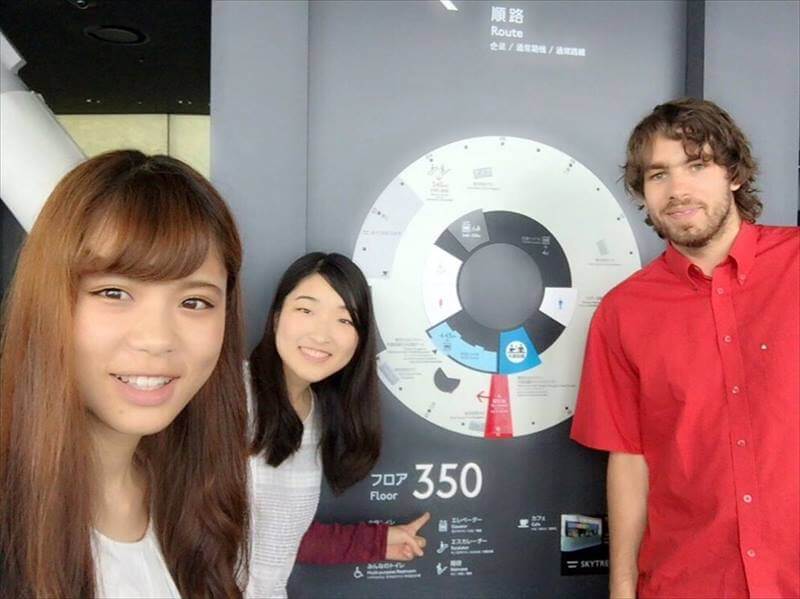 Then, we headed for Tokyo Solamachi. It stands by Skytree and has quite a few things to see. Many of the stores were targeted at tourists from other countries. For lunch we had udon, a kind of noodle made of wheat flour. The guest, Jerome ordered udon topped with sliced beef. He seemed to have liked it and we all were satisfied with this familiar Japanese cuisine!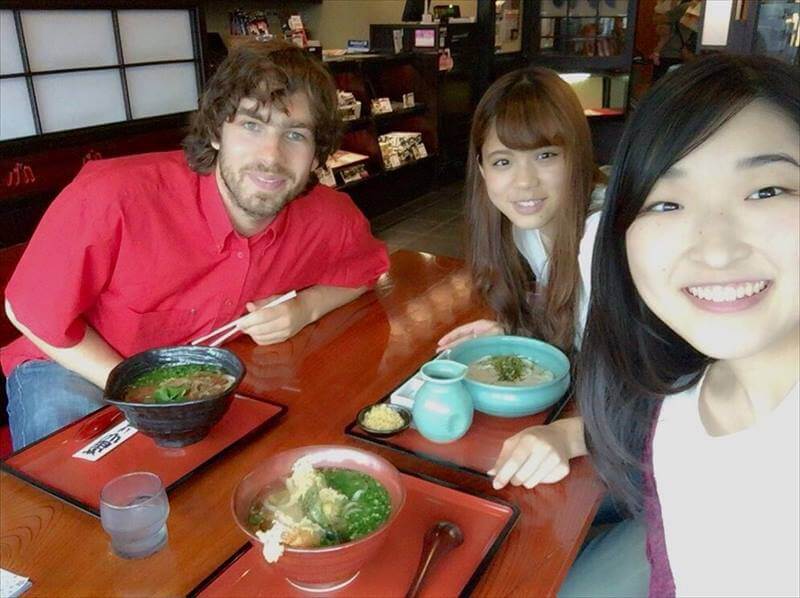 After having lunch, we went to Asakusa. I heard that one of the famous Japanese style confectionery stores Kagetsu-do in Asakusa holds an event during the summer season, so we took him there to experience a little Japanese tradition. Have you heard of "Kingyo Sukui" before? It means "goldfish scooping" in Japanese. Kingyo Sukui is a traditional Japanese game which is often seen in Japanese summer festivals or Ennichi. The rules are so simple that both children and adults can enjoy this game. Of course it was his first time but he was pretty good at scooping goldfish! Surprisingly, he got more than 10 ones which was even better than the Japanese Ms. Nakamura did. He looked really enjoyed this Japanese tradition, so we hope he likes Japan much more now!
After taking the last picture together in front of Asakusa station, we said goodbye.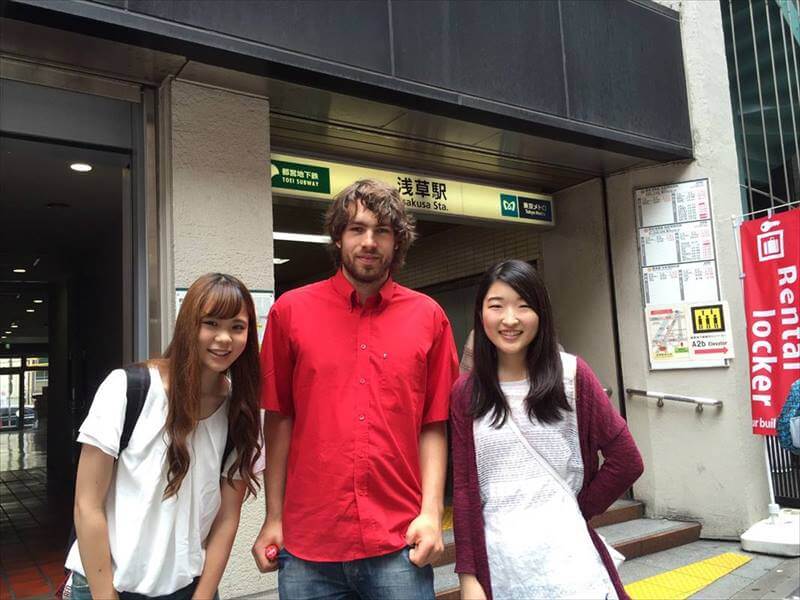 That is just a small look into one of the many adventures you can have with Japan Tour Guide.
We are looking forward to guiding you around the city and showing you the ins and outs of Japan!