This majestic stretch of interlocking waterfalls is said to be the "Niagara of the Orient".
Located in Numata City of Gunma Prefecture, the Fukiware no Taki is 7-meters high, 30-meters wide and flows 1.5-km into the Katashina Gorge.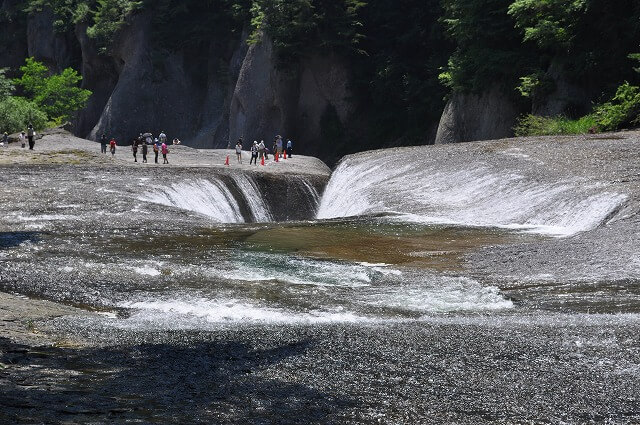 It was voted as one of Japan's top 100 waterfalls, and in 1936 was designated as a National Natural Monument.
The months from April to June are when the currents are stronger from the melted snow from the mountains. But the waterfall is equally stunning in the Autumn months, when tinted with the color of fall.
The grand sight can be enjoyed from a hanging bridge or right up close to the roaring gorge. Just don't lose your balance!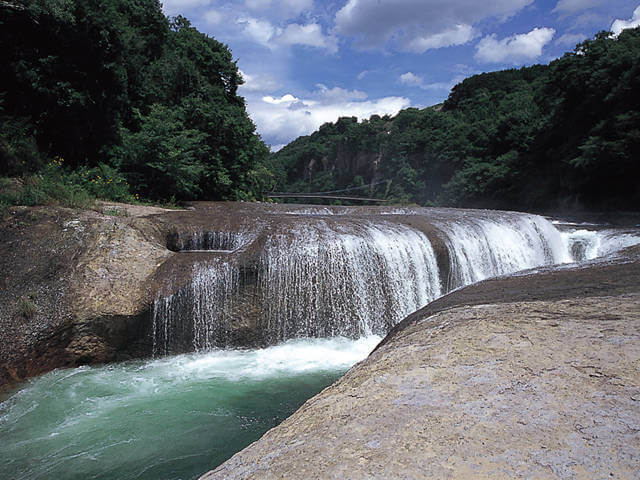 Access: From Tokyo Station take the JR to Numata Station and catch a 45-min bus headed to Fukiware no Taki.