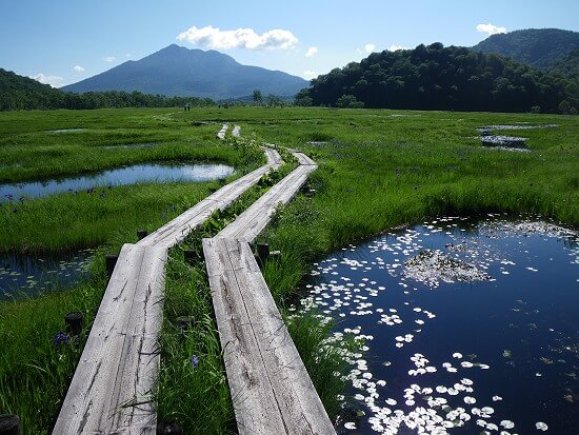 This sprawling marshland at 760 hectares is well-loved for its charming wooden boardwalk paths through seemingly endless carpets of flora and fauna. The 'mizubasho,' or Japanese skunk cabbage, and 'nikko-kisuge' (yellow alpine lily) are the signature blossoms here, though there is no lack of other rare mountain foilage at this strictly protected national park.
Visitors even have to brush their boots against a special carpet before entering to prevent the introduction of non-native plants to this almost pristine park. At some 1,700m above sea level, it's also Japan's highest moor. Oze is made up of the Ozegahara moor, Ozenuma lake and surrounding mountains.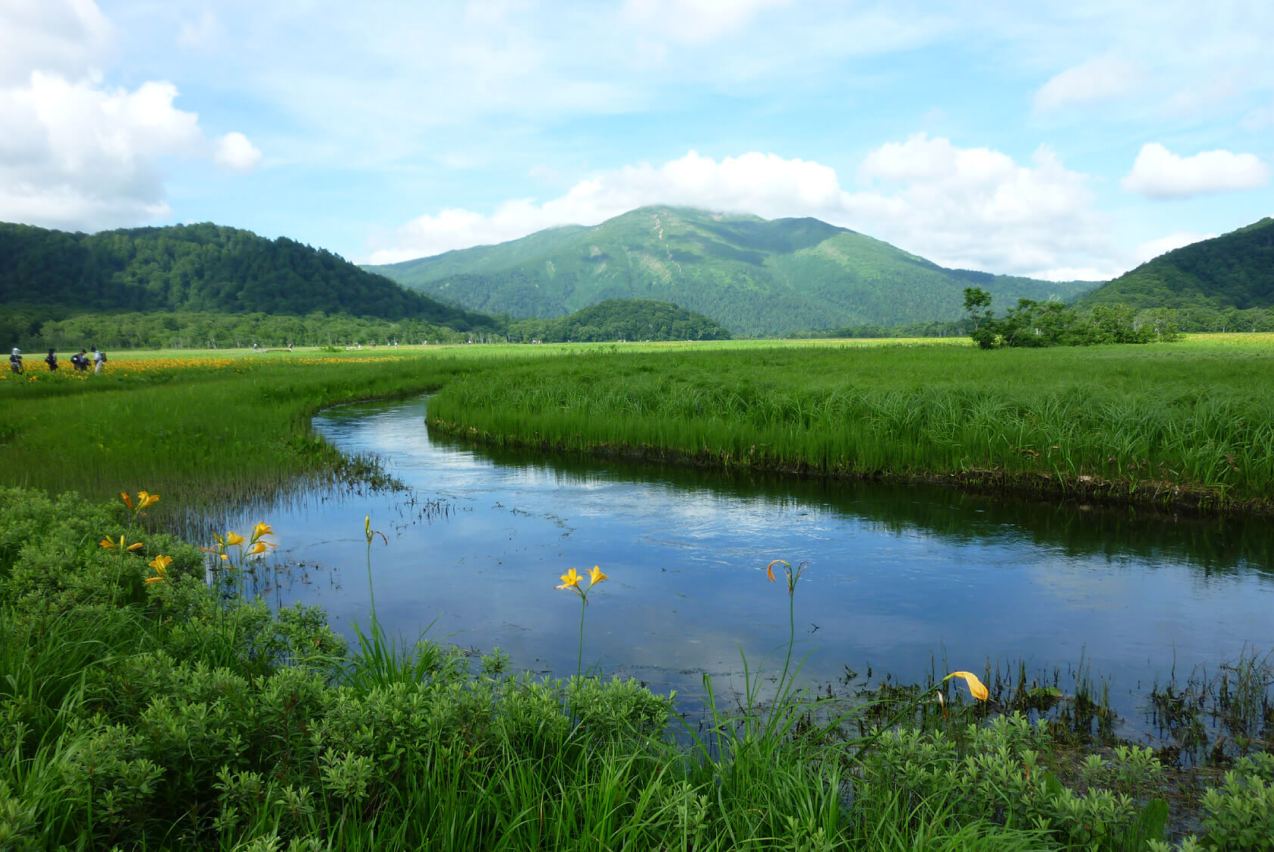 Trekkers are in close proximity here as there is just one path, with one lane for each direction. Nevertheless, as can be expected of Japan, trekkers are thoughtful and there is often what seems to be a greeting competition to see who can "Konnichiwa" the oncoming trekker first.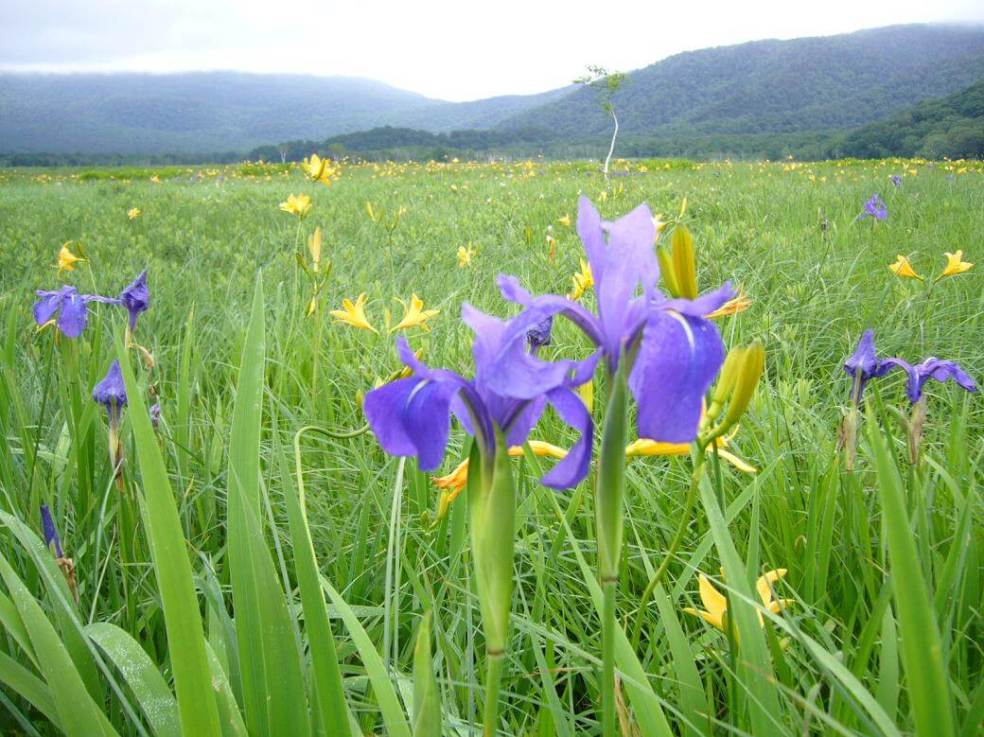 The climb to the wooden path involves descending a few flights of steps, which makes this slightly more challenging amongst the treks mentioned. But come here once, and you'll be back for moor, so to speak.
Access: From Tokyo Station take a JR train to Numata Station, change to an express bus to Oshimizu station.
Next cool trek: Oirase Keiryu in Aomori Prefecture