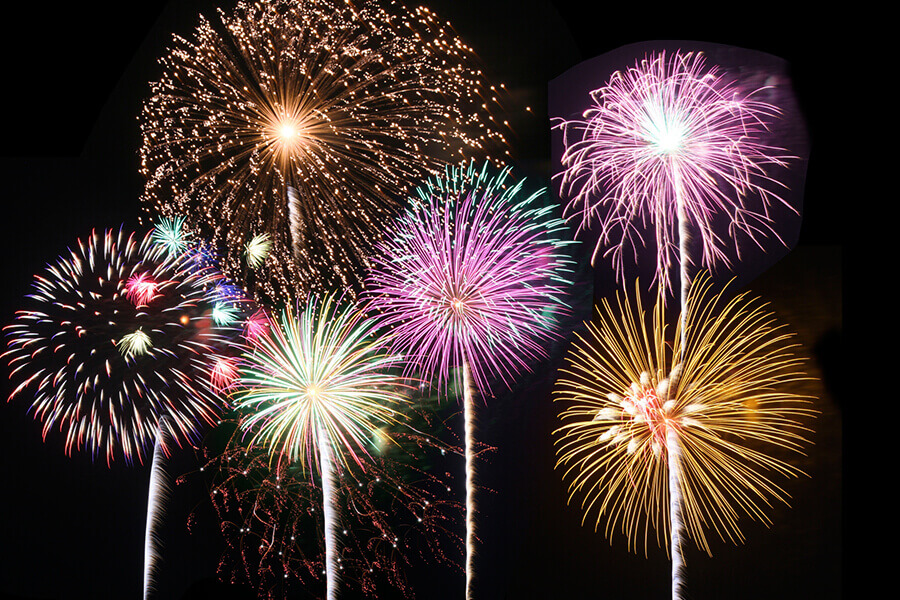 From firework festivals, shrine events and dance parades; among the hundreds of events going on during the hottest time of the year, here are some suggestions for you!
Asakusa Summer Night Festival – Toro Nagashi
Follow the flickering paper lanterns floating down the river!
Toro Nagashi was first held in 1946, in memory of those who died in World War II. After a pause in 1965, the event came back to life in 2005; since then, it has become a popular annual summer event. Besides writing down the names of loved ones who have passed away, recently people also inscribe wishes on the paper lanterns and release them into the river. Attendees can light a lantern for 1,500 yen and watch the warm sea of shining lights from the riverbank.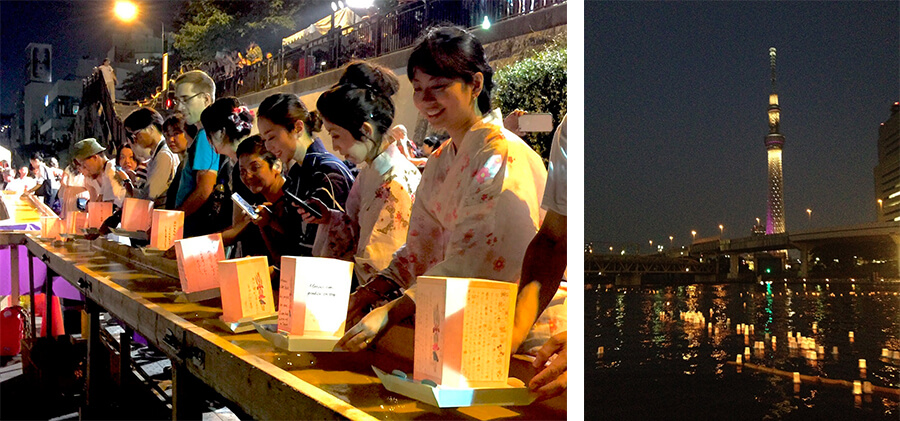 Date: Aug 12, 2017 (Sat) Hours: 6:30pm – 8pm
Viewing Spot: Sumida Park Shinsui Terrace between Azumabashi and Kototoibashi Bridge
Access: 3-min walk from Asakusa Station (Tobu Skytree Line, Toei Asakusa Line, Tokyo Metro Ginza Line)
Fukagawa Hachiman Festival
Immerse yourself in one of Tokyo's biggest summer festivals!
In addition to the Sanno and Kanda Festivals, the Fukagawa Hachiman Festival is one of the major Shinto annual events remaining from the Edo period. It is held on a large scale every three years (most recently in 2014), when the imperial carriage of Hachiman, the god of war, is carried through the streets together with 120 large and small portable shrines. The highlight of the event is a parade of more than 50 large portable shrines. Also called "Mizukake Water Festival," the carriers, shouting "Wasshoi Wasshoi!" (Heave-ho in English), are splashed with water by those cheering along the roadside.
Date: Aug 11 – 15, 2017 (Fri – Tue) Hours: 9am – 9pm
Address: Tomioka Hachiman Shrine, 1-20-3 Tomioka, Koto-ku Access: 3-min walk from Monzen-nakacho Station (Tokyo Metro Tozai Line, Toei Oedo Line)
Sumida River Fireworks Festival
Be enchanted under the sparkling night sky!
Japanese fireworks displays are popular for their kaleidoscopic colors and spectacular designs, and the one along Sumida River is no exception! Boasting a total of 22,000 fireworks and attracting about one million visitors yearly, this summer event is one of Tokyo's biggest. Its history dates to 1733, when it was held in memory of the many victims of a severe famine. Since 1978, it has been an annual event, and people look forward to it with great anticipation year by year. Don´t miss the chance to see one of the most breathtaking fireworks displays in all of Japan!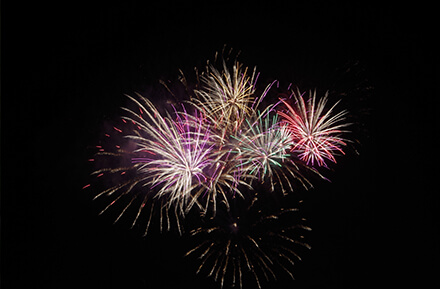 Date: Jul 29, 2017 (Sat) *In case of stormy weather, the event will be held on July 30th (Sun)
Hours: 7:05pm – 8:30pm
Viewing Spot 1: Between Sakurabashi and Kototoibashi Bridge
Viewing Spot 2: Between Komagatabashi and Umayabashi Bridge
Access: 10-min walk from Asakusa Station (Tobu Skytree Line, Toei Asakusa Line, Tokyo Metro Ginza Line)
Roppongi Hills Bon Dance Festival
Wear yukata and join the folk dance!
The Bon dance is a folk dance for greeting the spirits of ancestors. People line up in a circle and dance around a high wooden stage (yagura in Japanese). Feel free to jump in and follow the steps of the yukata-clad leaders on stage! The choreography is very simple, which makes it easy to learn quickly, even for those with "two left feet." Glowing lanterns add to the traditional atmosphere and stalls abound to provide a variety of refreshments and snacks.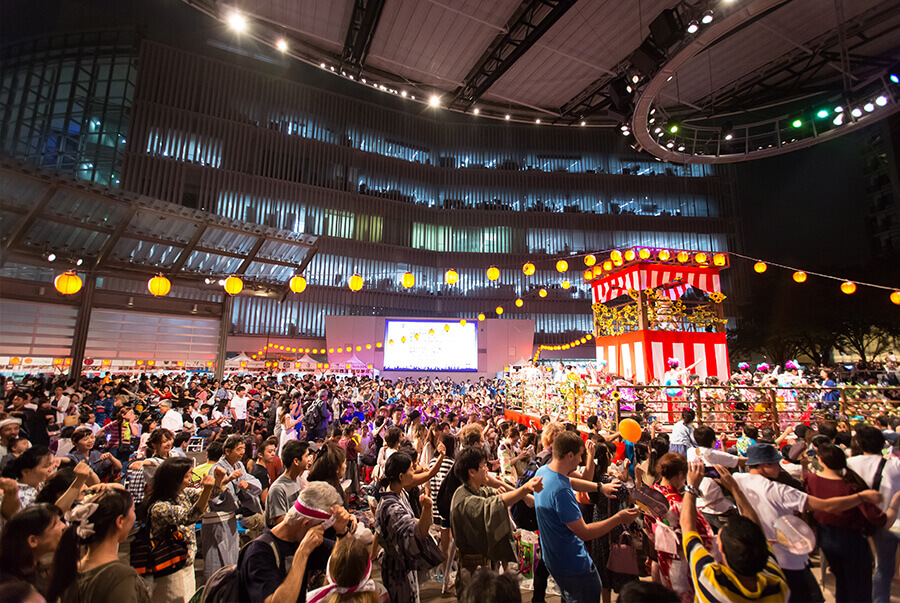 Date: Aug 26 – 27, 2017 (Sat – Sun) Hours: 5pm – 8pm
Address: Roppongi Hills Arena, 6-10-1 Roppongi, Minato-ku
Access: Directly at Roppongi Station – Exit 1C (Tokyo Metro Hibiya Line); 4-min walk from Roppongi Station –
Exit 3 (Toei Oedo Line)