Recently, a major convenience store chain in Japan came up with a summer version of dango (mochi, or rice cakes, usually on a stick) meant to be eaten cooled. Presumably this is to make the sticky rice ball palatable even on hot and humid days when one's appetite for heavy or sticky foods like mochi is somewhat suppressed. Summer food or not, the humble mochi, or rice cake, is integral to Japanese culture.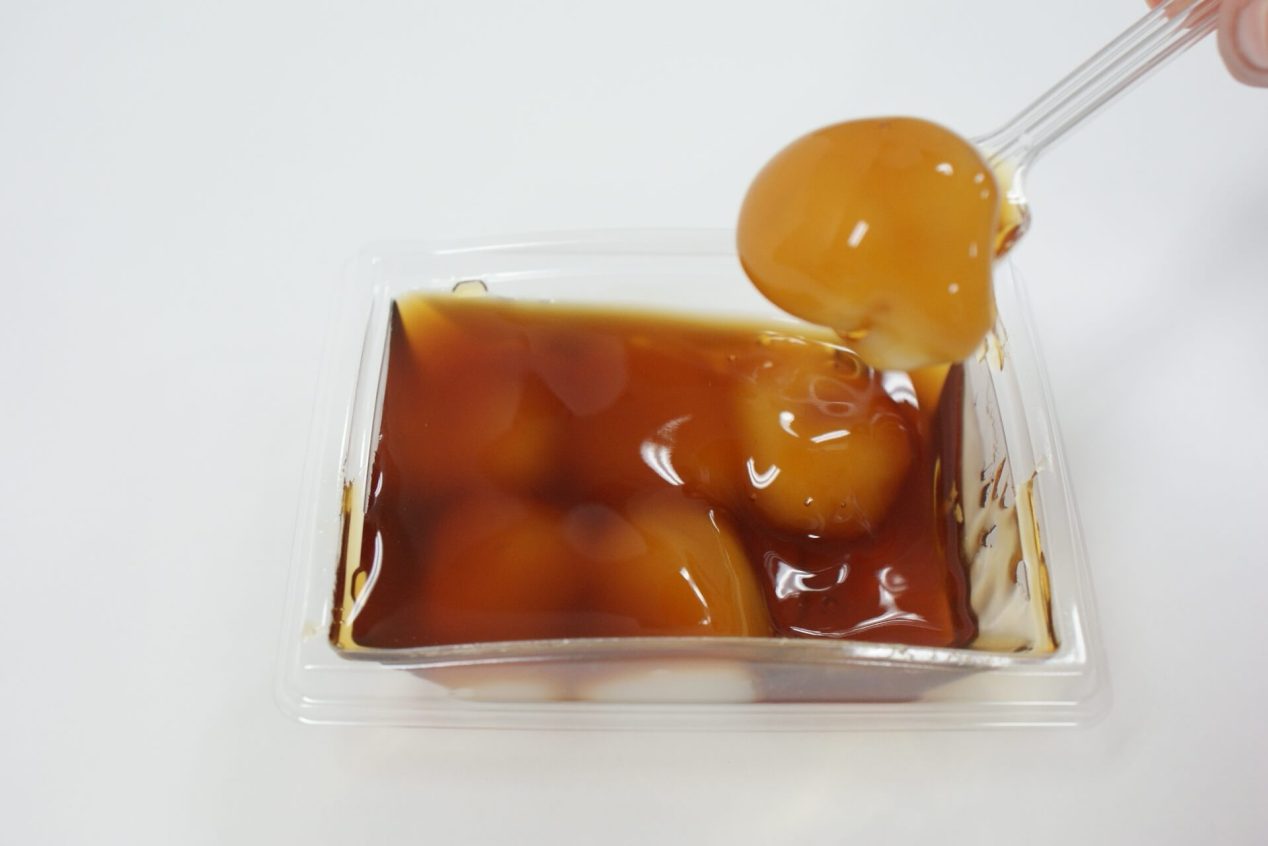 How is Japanese Mochi Made
Mochi being such a common Japanese food, you may be surprised to hear that the traditional method of making mochi from whole rice is quite labor-intensive. In a ceremony called mochitsuki, polished rice is left to soak overnight and steamed. Then, the mashing begins! The freshly steamed rice is pounded with wooden mallets called kine in an usu. Daringly, one person turns and wets the sticky pile of mashed rice in between rapid strikes. The rhythmic display of traditional rice mashing for mochi is a treat for spectators, drawing crowds especially during the holidays.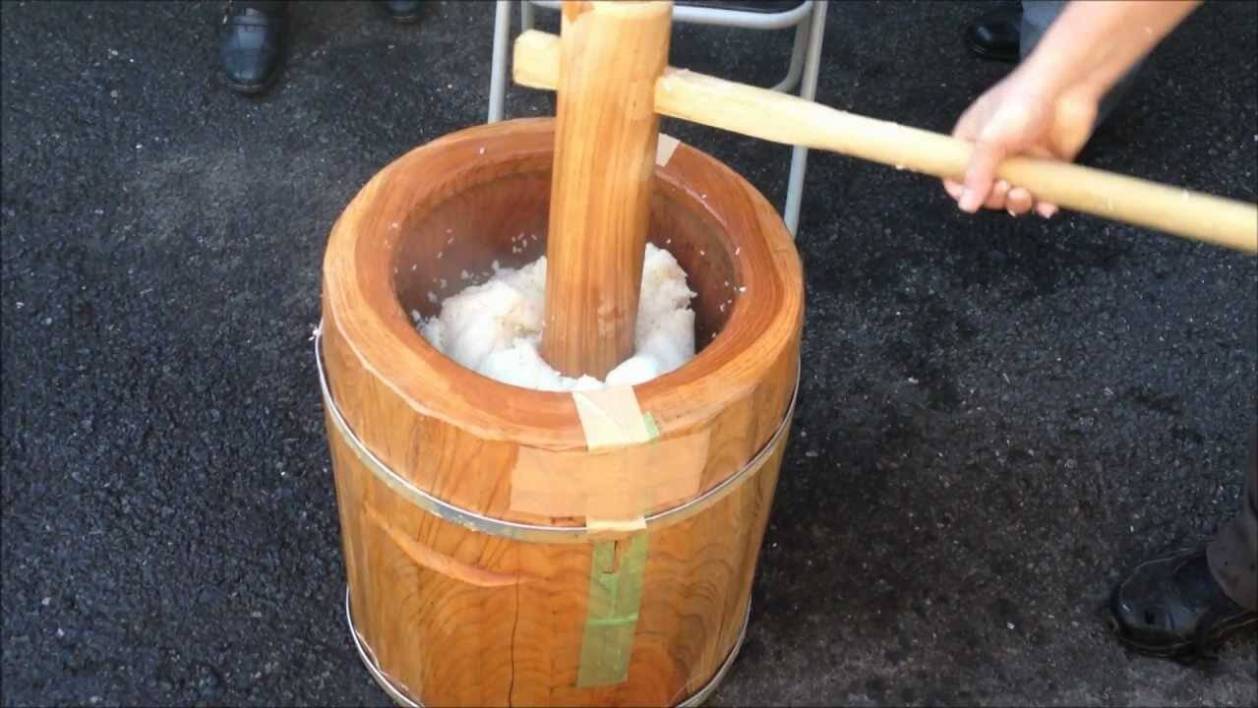 Besides the glutinous short-grain rice, other ingredients include water, sugar, and cornstarch to prevent sticking. Of course, additional ingredients can be added to mochi to create some flavor varieties.
Eating Mochi on New Year's Day in Japan
Freshly-pound mochi is made on special occasions, festivals, and the New Year's Holiday. Homes are decorated over the holidays with mochi called kagami mochi and eaten later by the family in a ritual known as kagami biraki. Soup containing mochi is also a common dish served on New Year's Day. This mochi soup is called zoni. Lastly, there is a kind of roasted mochi called kinako mochi that families enjoy on New Year's Day.
Besides the New Year's Holiday in the winter season, mochi is enjoyed year-round. In the spring, Japanese people enjoy several holidays, not to mention hanami parties where people gather to eat pink sakuramochi under the cherry blossom trees. During golden week Children's Day is, of course, a great time for mochi!
Where to Find Japan's Best Mochi
Satisfying, sticky mochi can be found anywhere in Japan. However, there is one place in Japan where freshly-pound mochi continues to prevail in daily meals, and where convenient store mochi or microwave mochi are probably frowned upon – Ichinoseki City in Iwate Prefecture. This city in the northern Tohoku region of Honshu is known for its fertile rice paddies. As a result, Ichinoseki mochi is renowned for its flavor. Today there are around 300 different dishes containing mochi that you can try in this area.

Mochi Honzen: A Traditional Japanese Food
In Ichinoseki City, mochi is eaten as a complete meal, not as a teatime or road stall snack. This traditional mochi meal is called the Mochi Honzen, and consists of bite-sized mochi in nine guises – covered in grated radish (a palate cleanser), drenched in red bean sauce, smothered in edamame paste, buried under walnut cream, undetectable via black sesame sauce, stuck with natto, another kind of sesame paste, rolled in grated ginger and finally, piled with prawns. To wash this down, there is mochi soup. They taste better then they sound, trust me.
As an ending note, people in Ichinoseki love their mochi so much that even a gaping gorge (the Genbikei) won't get in the way of mochi delivery from the shop across!
Shun (旬) translates directly into "season", but strictly speaking in Japan refers to the ten days in which a food (be it a fruit, vegetable, fish or dish) is deemed to be at its tastiest and best period in which it is to be eaten. 季節(kisetsu), which also translates into "season", refers to six periods within each season (spring, summer, autumn, winter), according to the solar calendar in which a change in the season is deemed to occur – an indication of the Japanese sensitivity to changes in the weather and climate, and its impact on crops and catches of the day.
Original article published: March 15, 2018