Cat-ch Tama the station master and her apprentice, Nitama
Note: Tama Station Master passed away on June 22 2015, one month after this article. Tama was 16 years old.
What do you do if a train station in the countryside is threatened with closure due to declining ridership?
Hire a cat as the stationmaster!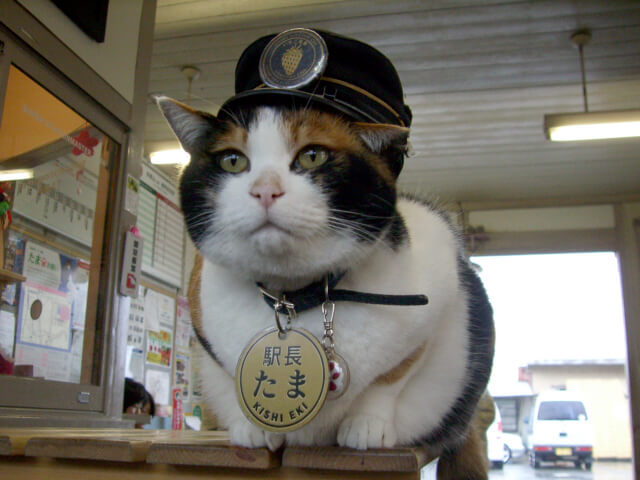 This idea was a huge success for Kishi Station on the Kishigawa Line in Wakayama prefecture. The station is now a major tourist site, and was renovated to become cat-shaped in 2010.
Inside the station, there is a cat themed cafe, and even a small Tama museum. A Tama train that features 101 cute illustrations of our hard-working station master is on the tracks as well.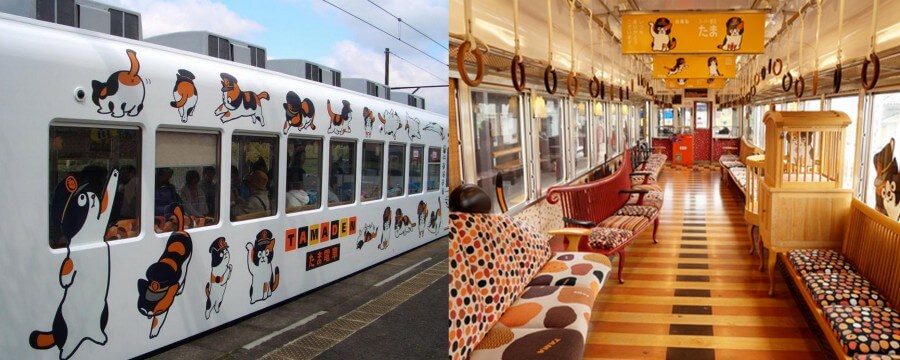 Tama, the stationmaster will soon turn 16, so be quick if you want to see her on duty before she retires! Don't worry though, Tama's apprentice, Nitama is currently learning how to take over this busy job.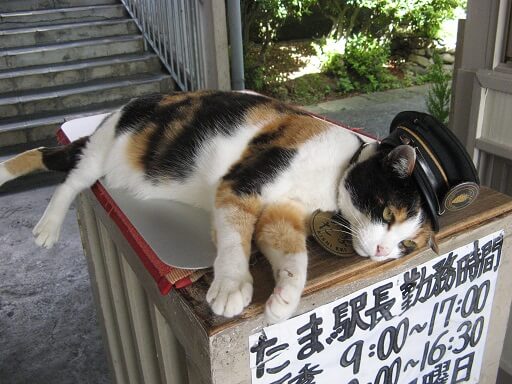 How was Nitama recruited for this role? In 2012, Nitama was saved from a car accident. Due to her similarities in appearance with the then already famous Tama station master, Wakayama Electric Railway decided to recruit Nitama, … after carefully reading her resume, of course.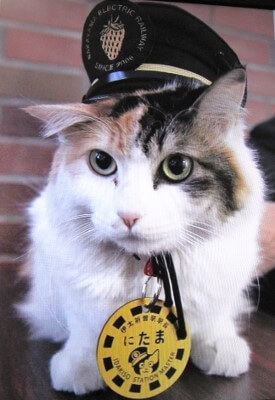 Nitama is usually on duty at Idakiso Station, but also at Kishi Station when Tama takes a day off on or in case she catches a cold.
After Nitama's arrival, Tama station master was promoted to the status of Ultra Station Master, while Nitama proudly inherited Tama's former status of Super Station Master.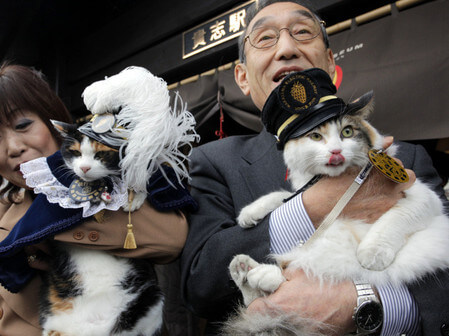 Spot information:
Station Names: Kishi Station and Idakiso Station (Kishigawa Line in Wakayama Prefecture)
Tama Station Master Working Hours: From Tuesday to Friday (10am – 4pm) at Kishi Station
Nitama Station Master Working Hours: Monday, Tuesday, Friday (10am – 4pm) at Idakiso Station. Saturday, Sunday at Kishi Station
URL: http://www.wakayama-dentetsu.co.jp/images/wakayama_eng.pdf