Ever explore Tokyo's night scene before? One is able to see it all-year-round but its charms really explodes when it enters the winter season with the clear night sky and illuminations. Here are some luxury and exciting night escapes to satisfy your holiday in Tokyo.
#1. SKY LOUNGE STELLAR GARDEN
Recommend to any couples and friends who would love some together time with each other company. Walking into this dim-lit posh bar on the top floor and getting a seat in front of a wide glass panel featuring an exclusive breath-taking panorama view of Tokyo Tower illuminating under the night sky along with the cityscape. Have a glass of champagne and a nice course set dinner with the night illumination as you canvas. A good spot to relax and unwind while having light chat and drinks.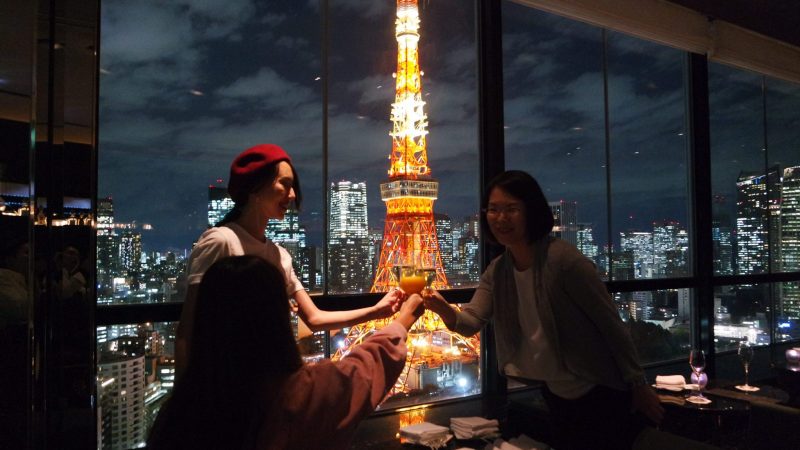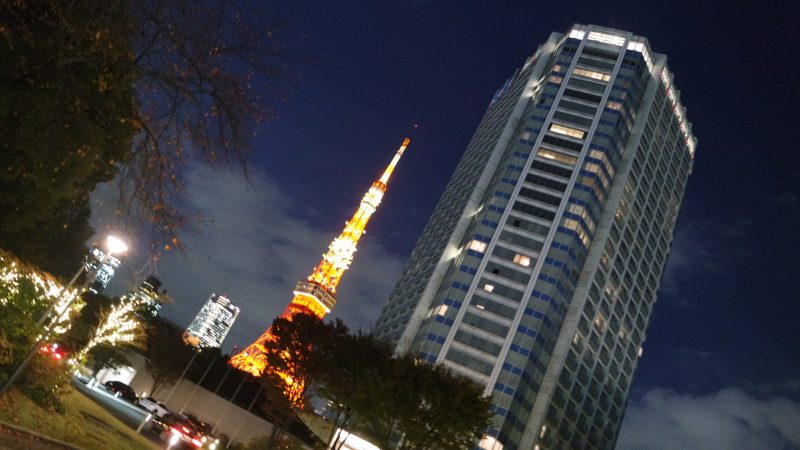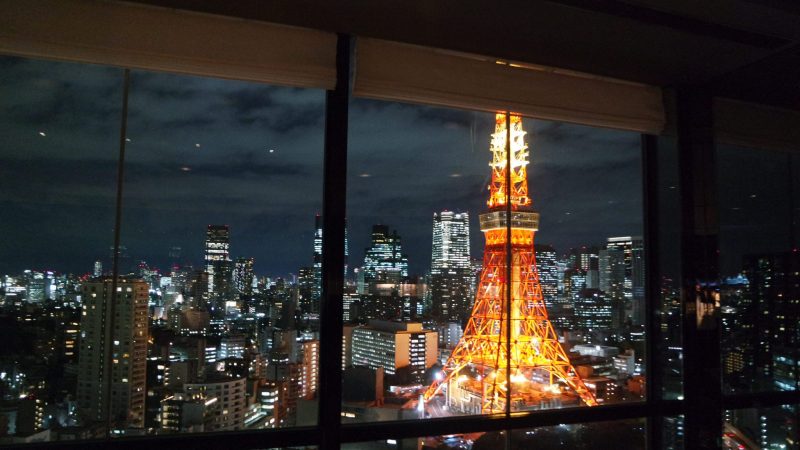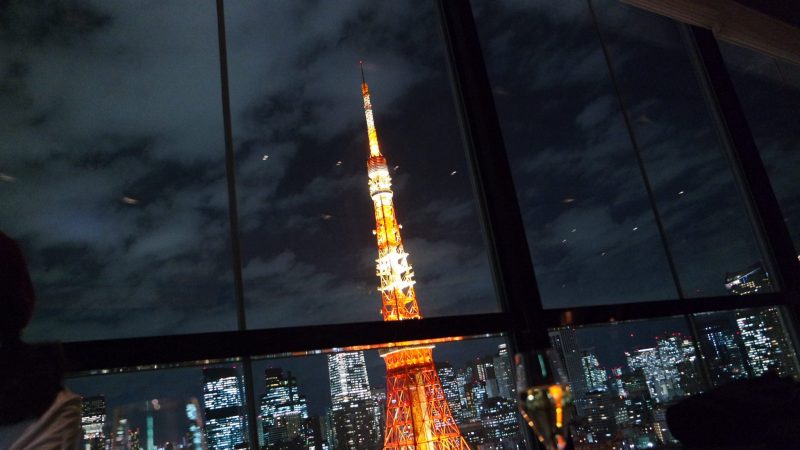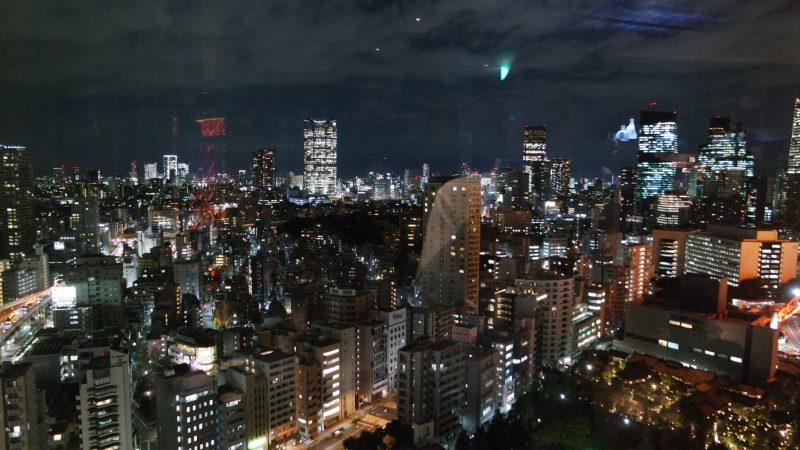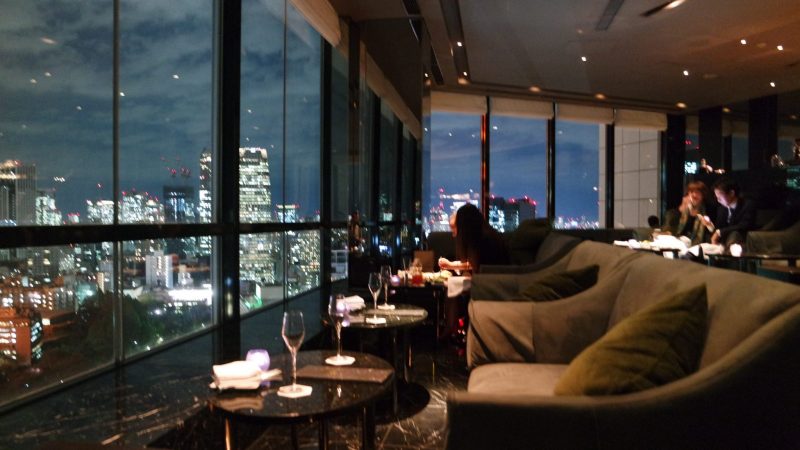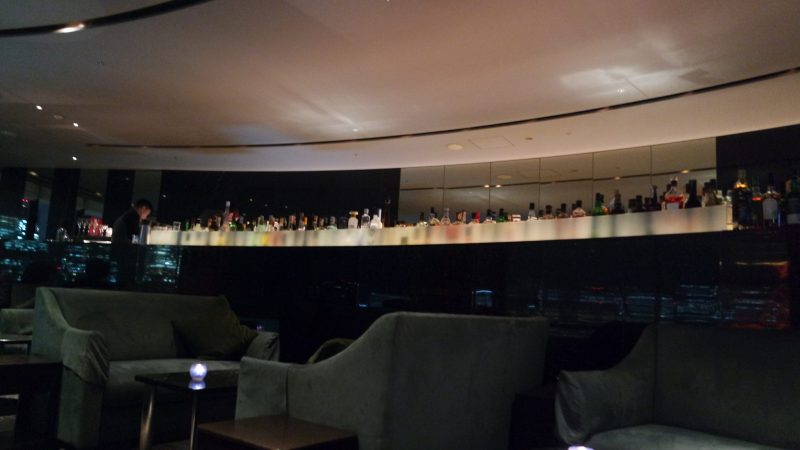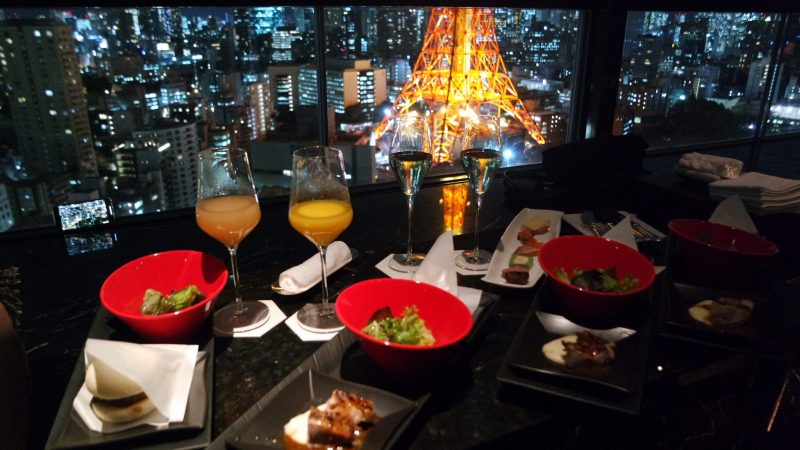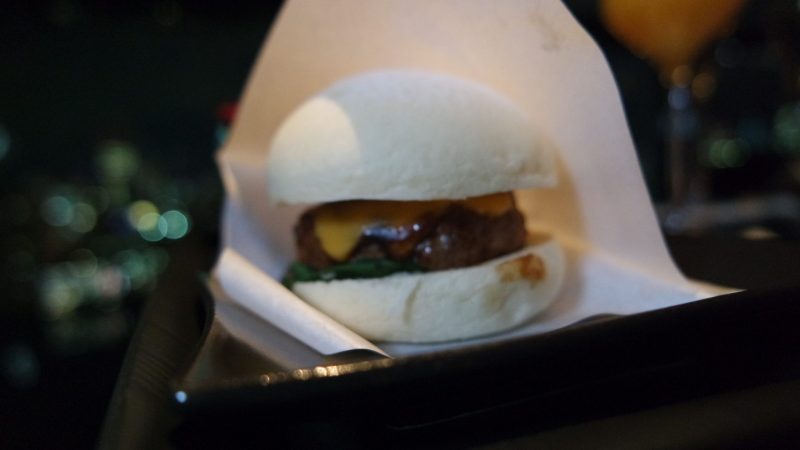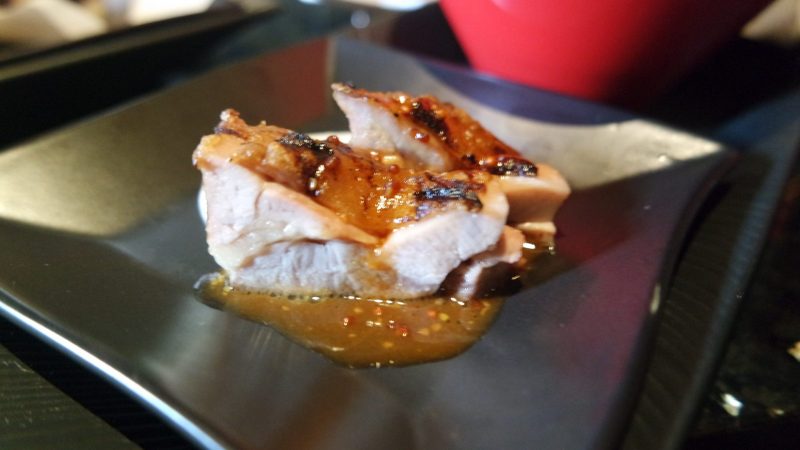 The Prince Park Tower Hotel Tokyo's 33rd floor bar, Sky Lounge "Stellar Garden", offers a spectacular view of the capital's peripheries, dotted with the vibrant specs of its streets during night time. With the counter-bar, couples,' and salon seating area, one is made sure to have a plush experience – especially when viewing Mt. Fuji from afar, or, the Tokyo Tower as it silhouettes against the sunset.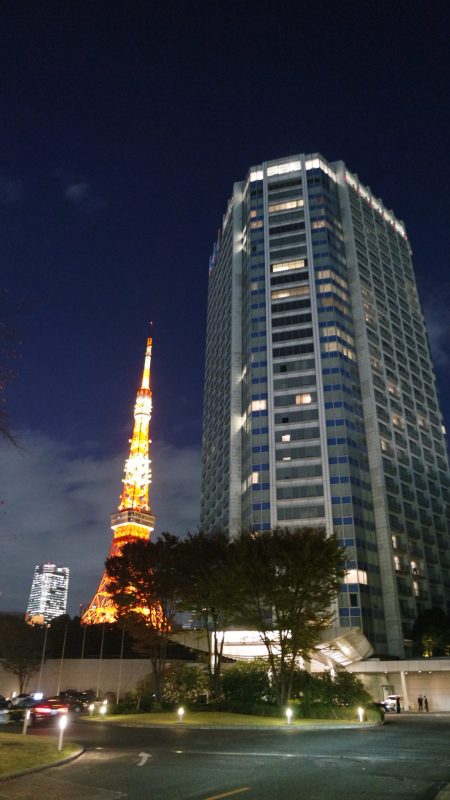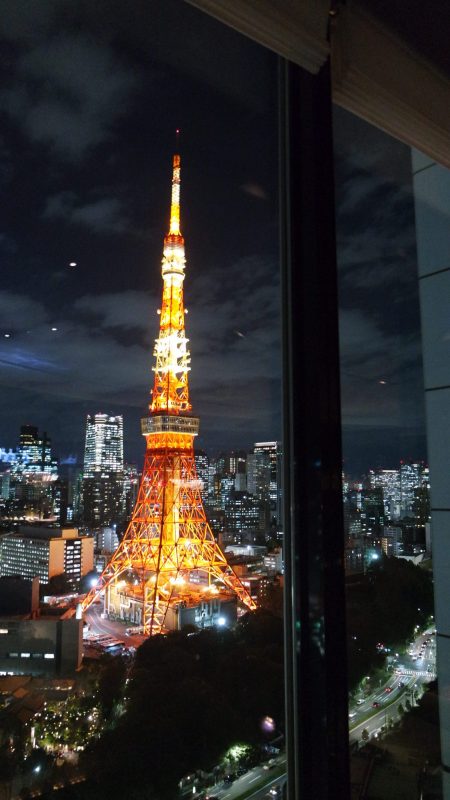 Sky Lounge "Stellar Garden"
Hours:
Weekday:5:00P.M. – 2:00A.M. (Last Order 1:30A.M.)
Day prior a holiday: 3:00P.M. – 2:00A.M. (Last Order 1:30A.M.)
National Holidays: 3:00P.M. – 12:00 Midnight (Last Order11:30P.M.)
Fee: Reservation required. Prices vary (2-hour All-You-Can-Drink + Two-Food Course: ¥4800 (women);¥5800 (men))
Access: 4 Chome-8-1 Shibakoen, Minato City, Tokyo 105-8563 – The Prince Park Tower Tokyo 33rd Floor
Website: www.princehotels.com/parktower/restaurants/sky-lounge-stellar-garden/
MAP: goo.gl/maps/9mafAm3wWnvsGrgw9
#2. Fukutoku Jinja Shrine
One can find a very modern shrine right in the middle of Nihonbashi area with tall building. A very contrasting landscape of modern yet tradition. The night light also gives off a mystical vibe that is very different from the day and one can enjoy walking along the streets with the chill breeze.
Access: 2-4-14 Nihombashi Muromachi, Chuo-ku, Tokyo 103-0022
JR Sobu Rapid Line Shin-Nihonbashi Station
Tokyo Metro Ginza Line / Hanzomon Line Mitsukoshi Station
* 1 minute walk from Exit A6
Website:mebuki.jp/en/
MAP: goo.gl/maps/44Dh5dzHPhngzohU9
Many might have heard about this place before and had always wanted to visit it. This place is able to give one a very unique experience where one can enjoy their food and drinks while watching a segment of traditional Japanese dance. When entering the restaurant, the place is design in a sleek and stylish bar like design with a huge stage in the middle. The wall is filled with traditional artworks such as miniature Noh mask which is said to be authentic.  Fresh and delicious sushi is for dinner and one can pair it with a glass of sparkling sake to add points to the entire experience.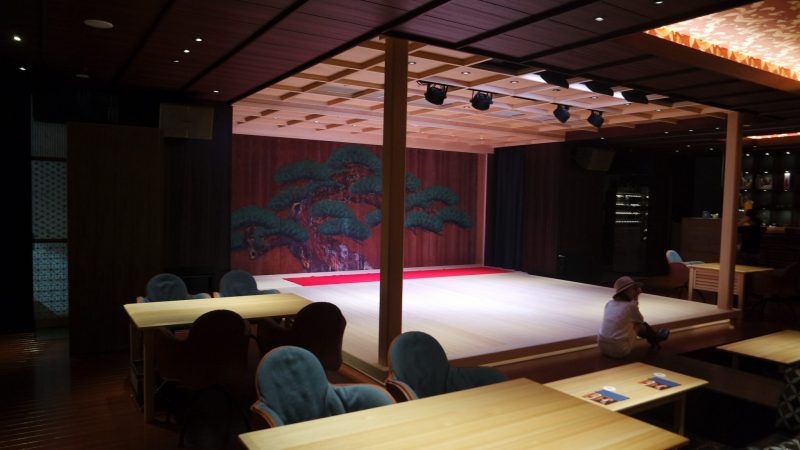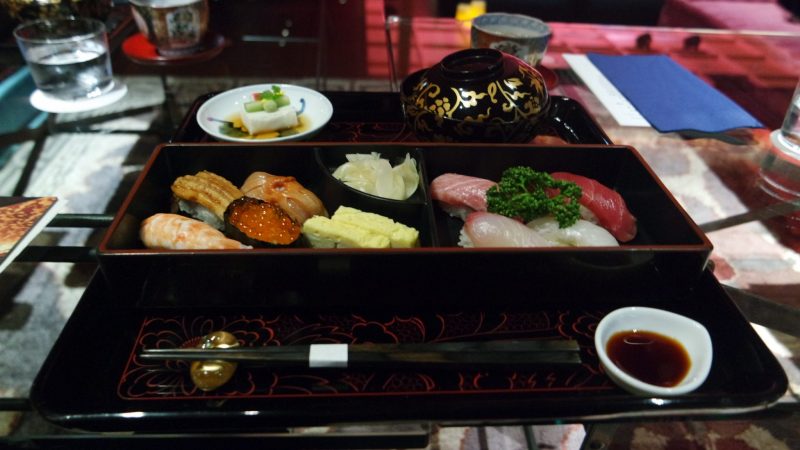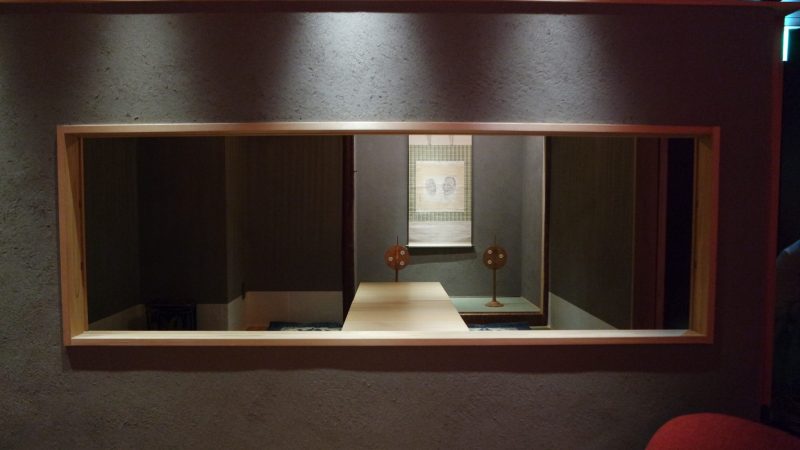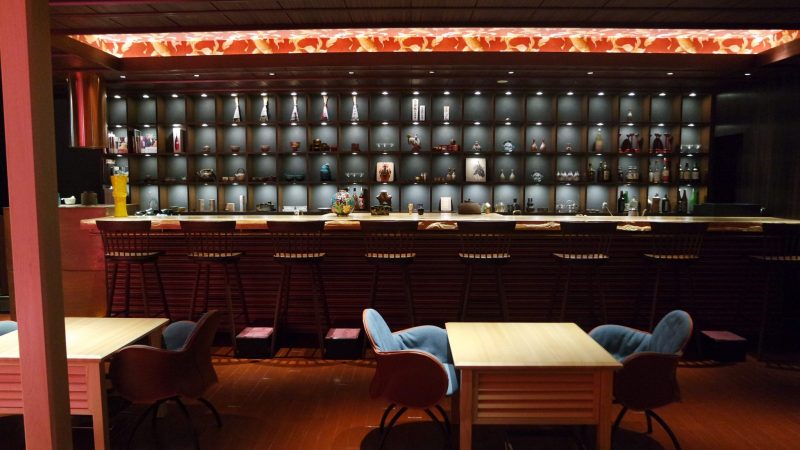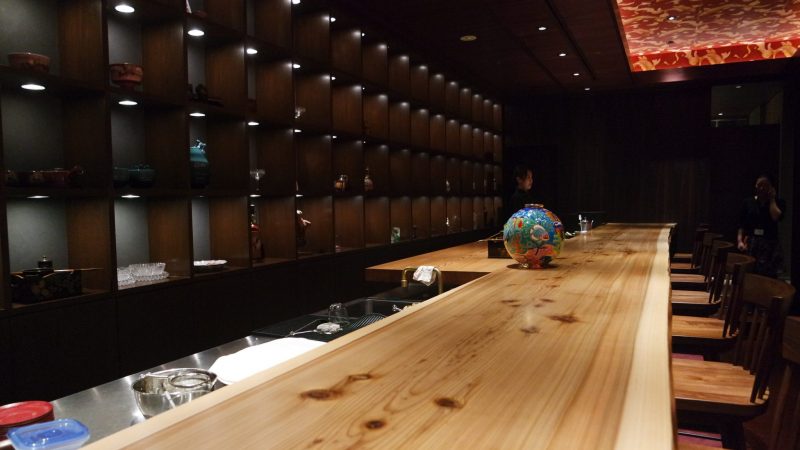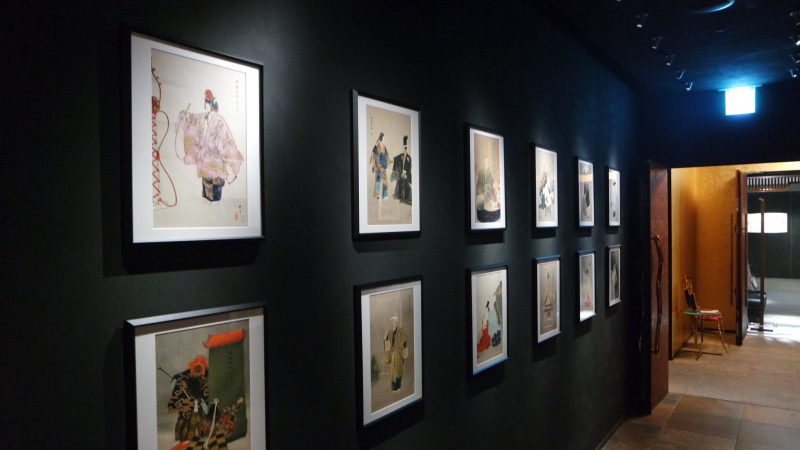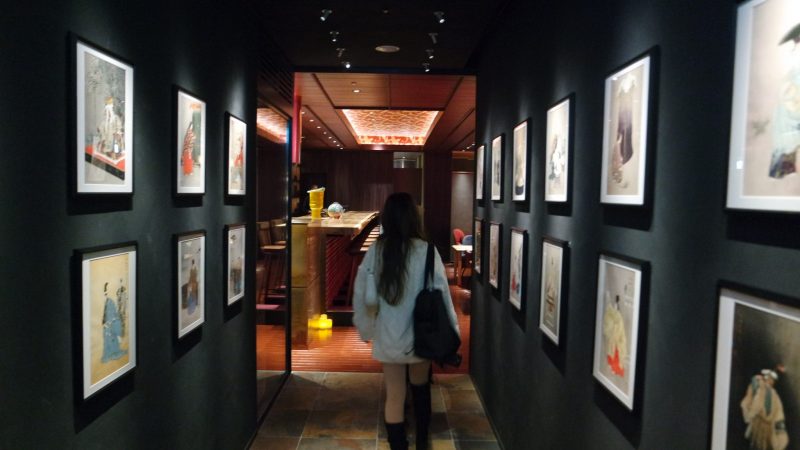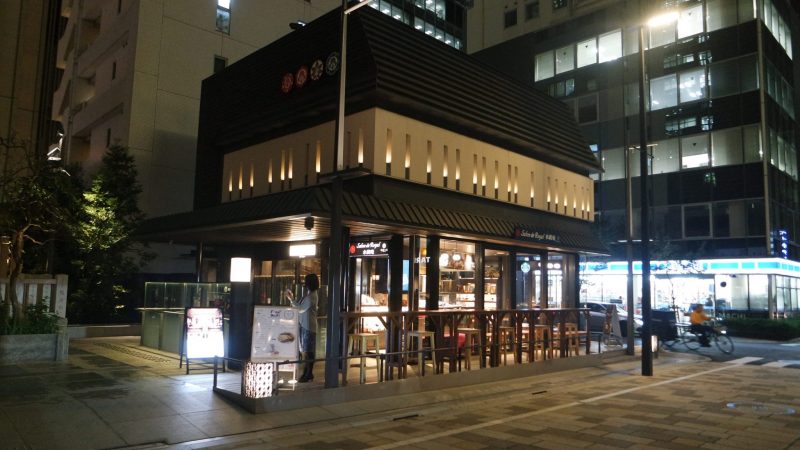 SUIGIAN
SUIGIAN aims to provide visitors an euphoria to Japan's past. Along with traditional Japanese performances beneath the Fukutoku Shrine grounds, lively banquets are furnished with a traditional cuisine, coupled with Sake, Japanese Tea, and such as that of Ochazuke. Enjoy Noh drama, Kyogen drama, Nihonbuyo dancing, and various other traditional performing arts during the day or a chatter at he Momokawa Lounge at night.
Hours: Weekdays 10am to 8pm; Sundays and National holidays 10am. to 7pm (Closed on New Year)
Fee: Cover Charges range from ¥5,000-¥12,000
Access:  B1F, 2-5-10, Nihonbashi-Muromachi, Chuo-ku, Tokyo, Japan
Website: suigian.jp/en/
MAP: g.page/suigian?share
Not many might appreciate this place if you don't like to enjoy live music. But for those who loves, this place is a must-visit where the live band is the main focus with all ears to the musicians. The musicians were spectacular and were making interaction with the audiences. The place is furnished in a luxury old American Jazz Club theme, giving off a very nostalgic 50s vibe. Siting in the box seats will definitely make one feels like a VIP and listening to the music while enjoying some delightful light snacks that will make you feel so relaxed and comfortable especially after a whole day of work.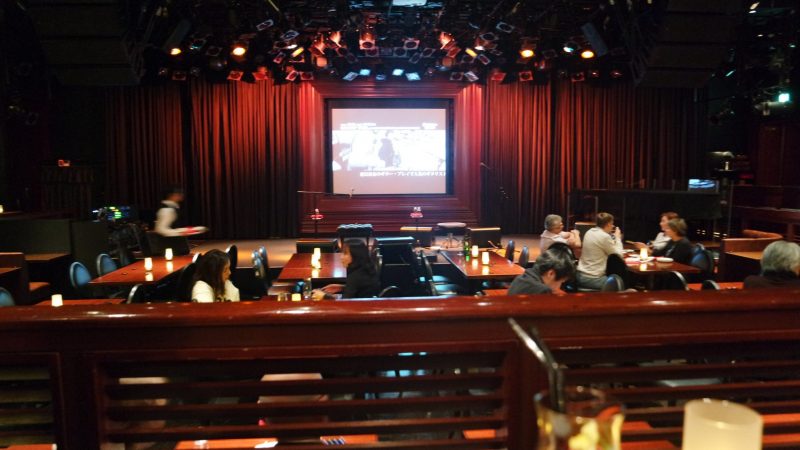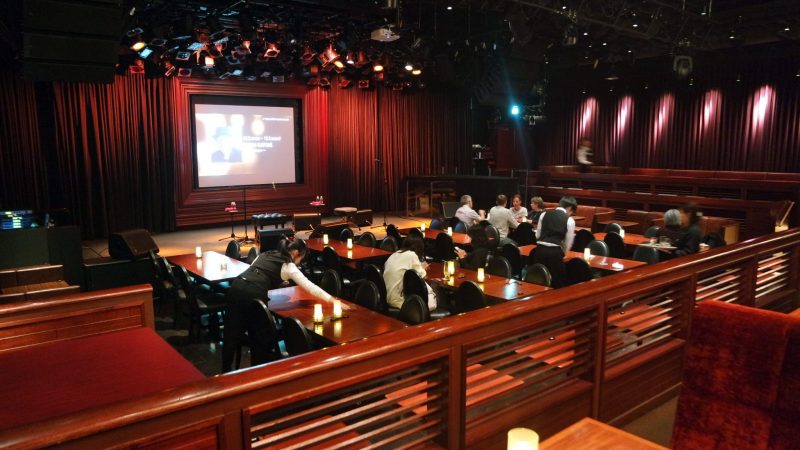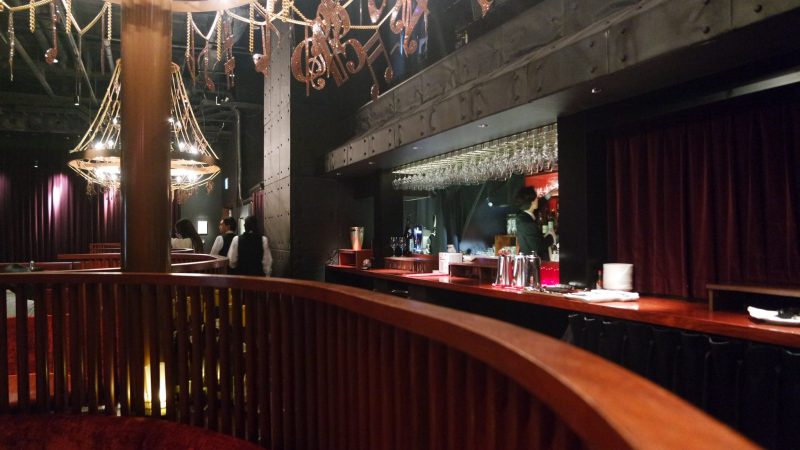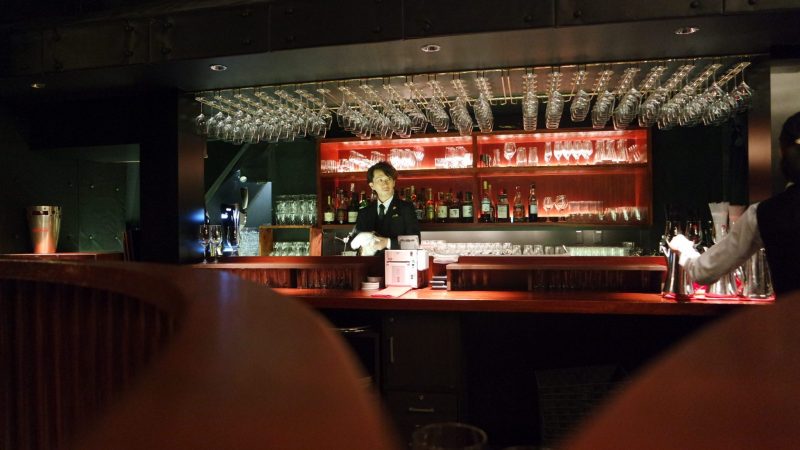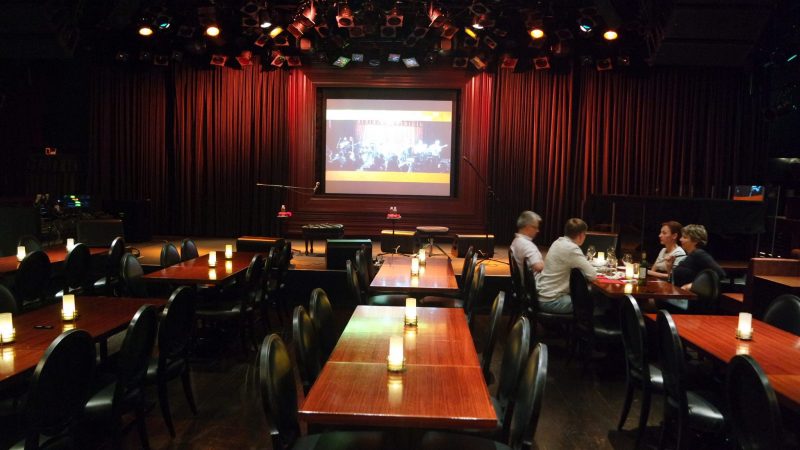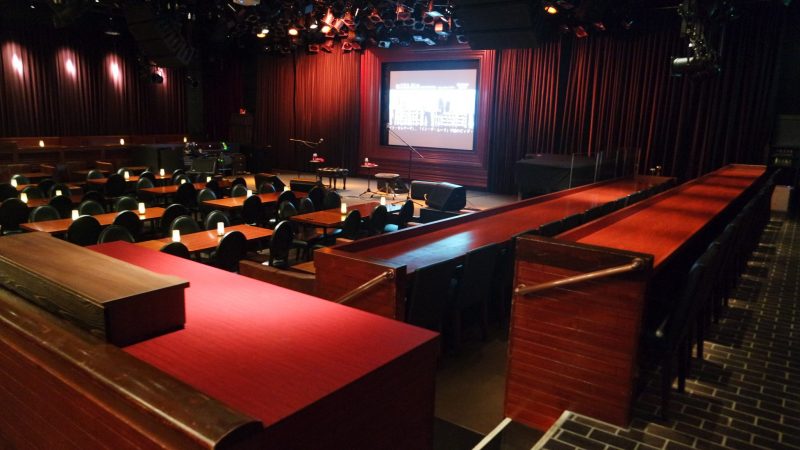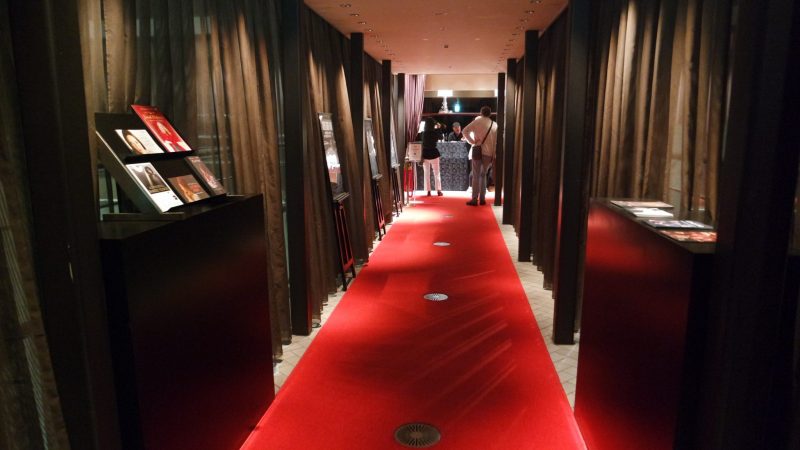 COTTON CLUB Japan Inc.
Hailing originally from New York, Marunouchi's COTTON CLUB offers jazz performances atop its fully furnished venue – across wooden bars, acoustic walls, and glass chandeliers. Enjoy the vibrant atmosphere along with an exquisite cuisine – perfect for a venue that spawned legends such as Duke Ellington, Cab Calloway, and Lena Horne.
Hours: Weekday 11am- 10.30pm; Weekends & holidays 11am – 9pm
Fee: Prices vary per show.
Access: TOKIA 2F, TOKYO Bldg., 2-7-3 Marunouchi, Chiyoda-ku, Tokyo 100-6402
Website: www.cottonclubjapan.co.jp/en/index.html
MAP: goo.gl/maps/gMVDjRPFbKnDTTzK6
#5. THE LOUNGE BY AMAN TOKYO
This lounge is one of the coolest and spacious one in the city. It is definitely loved for its very high ceiling making the space around grander, classier and very exclusive. The use of space on the floor was also brilliant. The mixture of Japanese wooden furnish compliments with the rock-like textured tiles used on the flooring and the wall, giving it a simple style yet modern chic vibe. Indulged yourself into the mood with a glass of wine while enjoying the night view of the city from its extended window frames.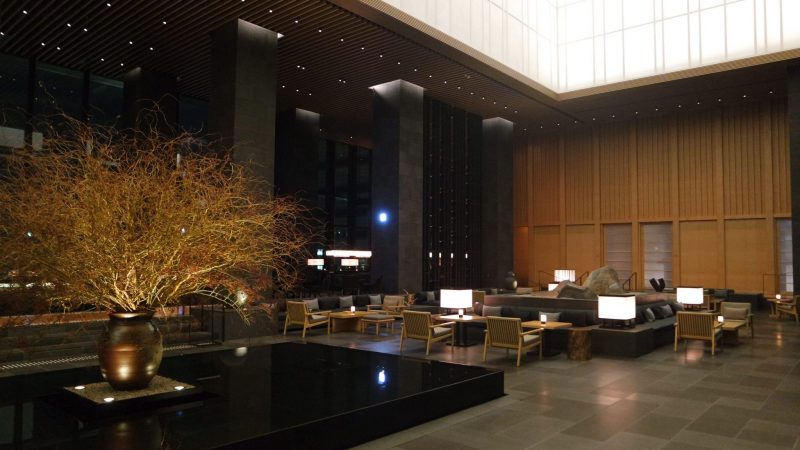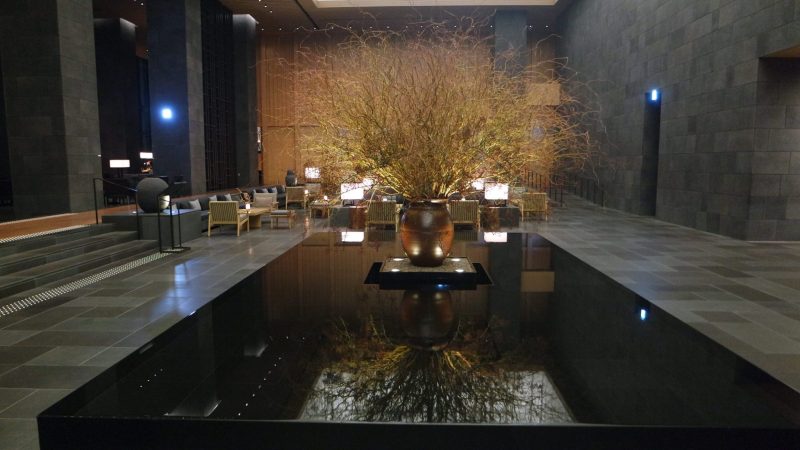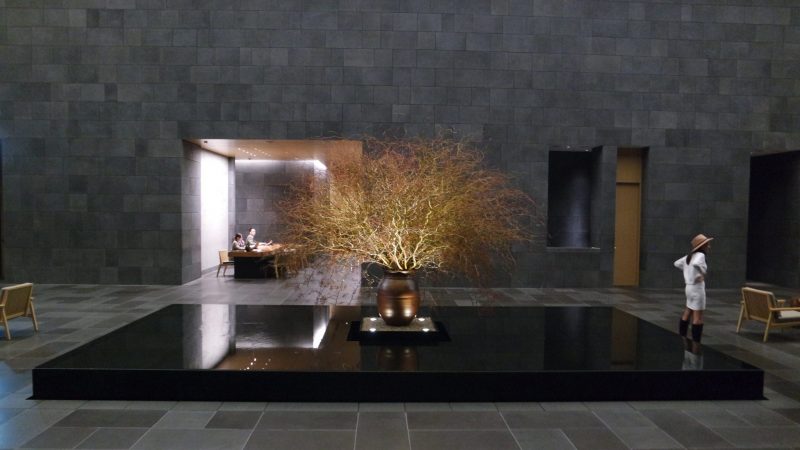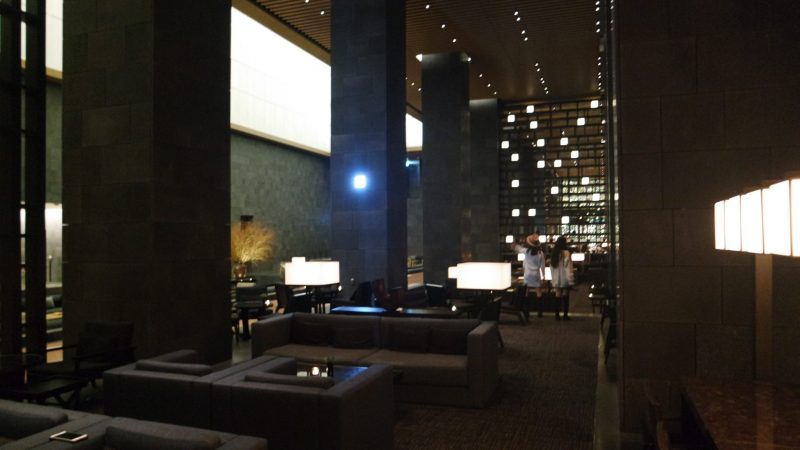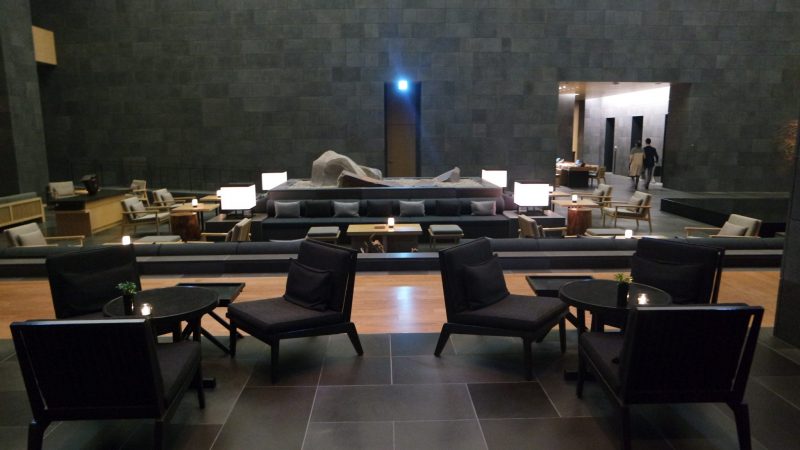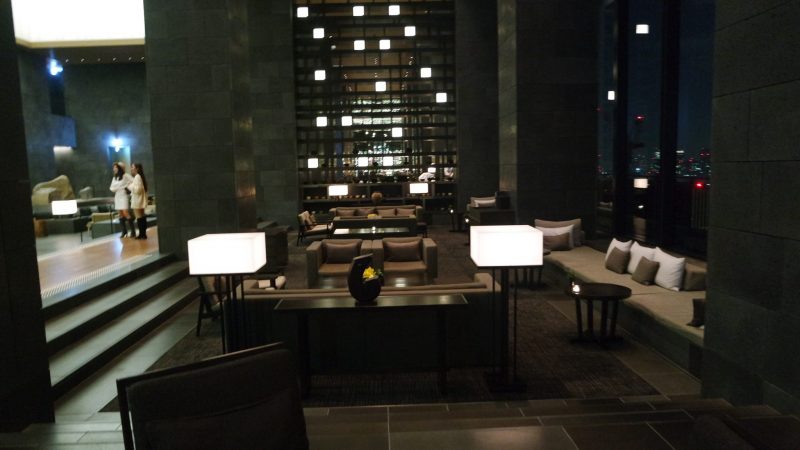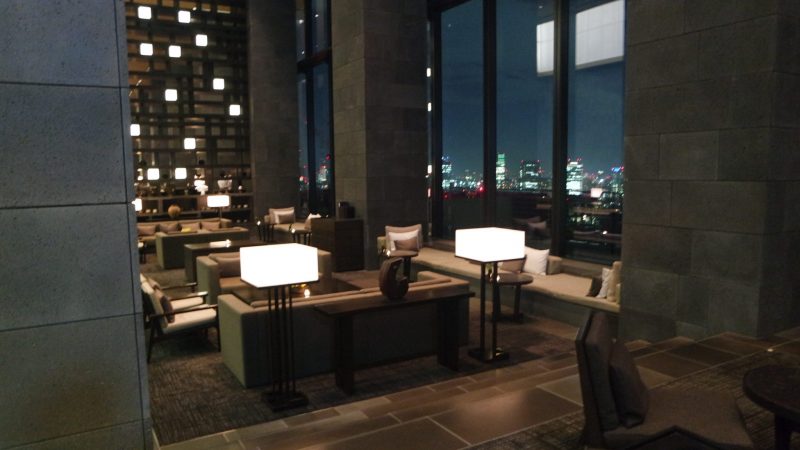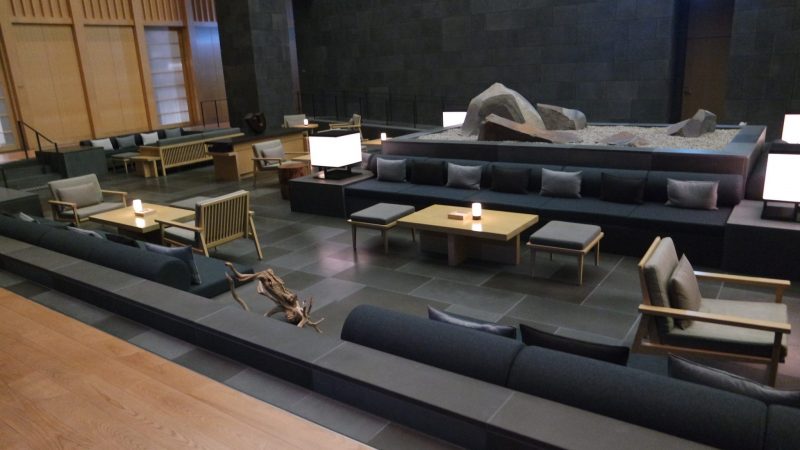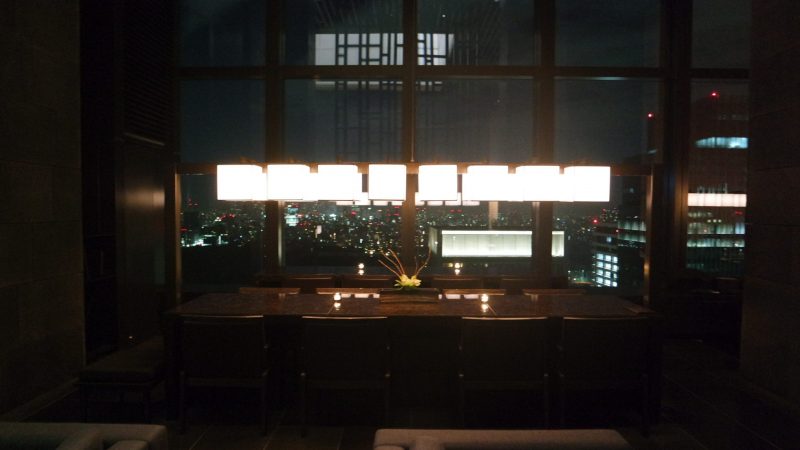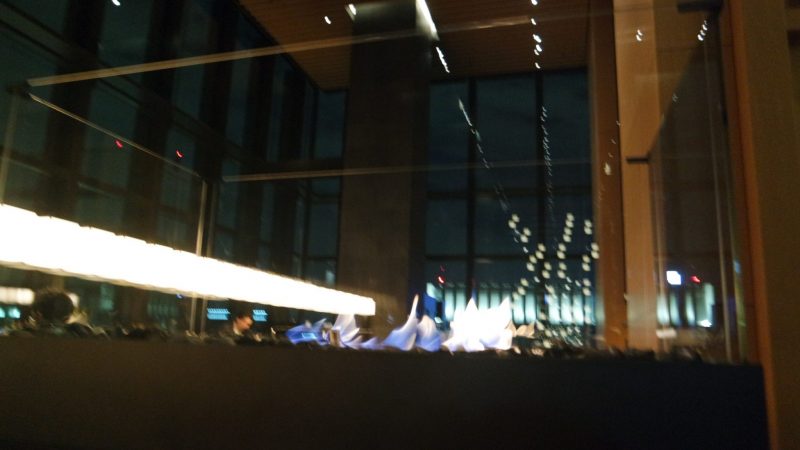 The Lounge, Aman Tokyo
The bar lounge borrows inspiration and motifs from Japan's traditional shoji paper lantern. The bar is open all-day long and caters to both Aman residents and non-residents alike – both can fully-enjoy the unobstructed view of the Tokyo's horizons across its floor-to-ceiling windows. Relish in themed courses; take a sip at their Ronnefeldt tea, or, specially concocted mixes by its resident mixologists.
Hours: Weekday:11am – 12am (L.O. 11.30pm)
Access: The Otemachi Tower, 1-5-6 Otemachi, Chiyoda-ku, Tokyo 100-0004
Website: www.aman.com/resorts/aman-tokyo/the-lounge-by-aman
MAP: g.page/lounge-aman-tokyo?share
This would be a one-in-a-life-time experience to be able to act like one of those rich adults from the movies or drama, enjoying their champagne, blasting the music and loving the chill wind from the speeding cruise boat. Luxury doesn't end with just the cruise ride, the night view and illumination from the sea was magnificent. Heading out from Nihonbashi and making a round trip back passing by Odaiba and seeing the cityscape from the water will definitely be one of my best memories in Tokyo.
Edoventure Cruise
Wade across the Nihonbashi Bridge, Kiyosubashi Bridge and the Kachidokibashi Bridge, etc. through the Edoventure Cruise! Be mesmerized with Tokyo's Night Life across a private boat and enjoy the metropolis' profile from this chartered cruise. A high-end jaunt to be enjoyed with a bottle of champagne.
Hours: Weekday 10am – 9.50pm (cruises may be cancelled due to inclement weather)
Fee:
80 min. =¥50,000+tax
100 min. = ¥60,000+tax
120 min. = ¥70,000+tax
Access: (Nihonbashi or Kachidoki)
1 Chome-9 Nihonbashi, Chuo City, Tokyo 103-0027
Website: www.edoventure-cruise.com/ (Japanese)
MAP: goo.gl/maps/S8PJkghyTprAt32V6
Tokyo SKYTREE currently one of the two main tower structure famous in Tokyo was built in 2012. This world's tallest tower  is pretty much phenomena with its view both during the daytime and night. The contrasting scenery from the observation deck between day and night just shows the charm of Tokyo city. There was nothing more exciting or luxurious than the never-ending ocean of light. With a good panoramic 360-degree view of the nightscape, one can just stand and admire the view as long as I want.
TOKYO Skytree
A television broadcasting tower centered at the heart of the TOKYO SKYTREE Town. Famous for its Tembo Observation Deck and Tembo Gallery. The 634-meter high structure also houses the Sky Restaurant. Visitors can also stroll along the shopping complex, or its aquarium located at this skyscraper's base.
Hours: 8am – 10pm 
Fee:
First observatory: 2,100 yen (weekdays), 2,300 yen (weekends and holidays)
Both observatories: 3,100 yen (weekdays), 3,400 yen (weekends and holidays)
Access: 1 Chome-1-2 Oshiage, Sumida City, Tokyo 131-0045
Website: www.tokyo-skytree.jp/en
MAP: g.page/TOKYOSKYTREE-official?share
Tokyo Station
Serves as a hub to major train lines. The station's most distinctive feature includes its red brick exterior and stone facade. Most journeys to other prefectures transit through Tokyo Station and houses several shinkansens. A variety of shops, restaurants, and hangouts are situated in-and-out of this major commuter hub. The night view is also a scenery not to be missed. A good location to get a good shot will be from 7th floor of Shin-Marunouchi Building which is directly opposite of the station. The sight will definitely be mesmerizing.
Hours: Stores typically open from 7.30am – 10pm 
Access: 1 Chome Marunouchi, Chiyoda City, Tokyo 100-0005
#9. Marunouchi Naka-dori Street illumination
Tread along the cobblestone-paved streets of Marunouchi to get a feel Japan's sublime avenues. Shopping boulevards, A Showa-period passage, and a mix between Japanese and Western-inspired architecture piques the interest of passers-by. Illuminations brighten up the ever-busy corridor during the Winter season with "Marunouchi Illumination 2019"  once again light up the nightscape of Marunouchi Naka-dori Street this year. With about 1.2km long with brand Shops along the street and decorated with about 1 million "Champagne Gold" LED lighting over more than 220 street trees. Be sure to visit this insta-worthy area.
Light up period:  7 Nov 2019 – 16 Feb 2020, 5.30pm – 11pm *In December, it will light up from 5.30pm – 12am
Hours: Stores typically open from 11am – 8pm
Access: Marunouchi, Chiyoda-ku, Tokyo 2-3 chome, 100-0005
Website: www.marunouchi.com/lp/areaguide_e/
Having a long day out and checking out the night spots can be exhausting and to help heal your tiredness, The Westin Tokyo in Ebisu offers convenient access to the upscale area of Ebisu and is within reach of Shibuya and Roppongi district. The hotel's classic European décor is complemented with a service embodying Japanese values – a touch perfect for those aiming for a weekend getaway or those focusing on business. Try getting their spacious Executive King Guest Room, featuring a signature Westin Heavenly Bed which is to die for for its comfortability, a work desk and good open views of Tokyo. Enjoy the breakfast with its international buffet in the morning.
Fee: Room rates vary
Access: 1-4-1 Mita, Meguro-ku, Tokyo 153-8580
Website:www.marriott.com/hotels/travel/tyowi-the-westin-tokyo/
MAP: goo.gl/maps/6agq9dZ6a7kqw7hP8