In Japan, it is common to attend a summer festival (Matsuri) in a traditional Japanese matsuri outfit. Men usually wear a jinbei while women wear colourful yukatas matched with a pair of geta (Japanese wooden clogs) and a drawstring bag called a kinchaku. To complete the picture, a paper fan is a popular choice as the perfect accessory. Of course you are free to wear what you want on the festival grounds. But wearing traditional Japanese clothes at a Matsuri adds to the overall experience.
Matsuri Outfit: Yukata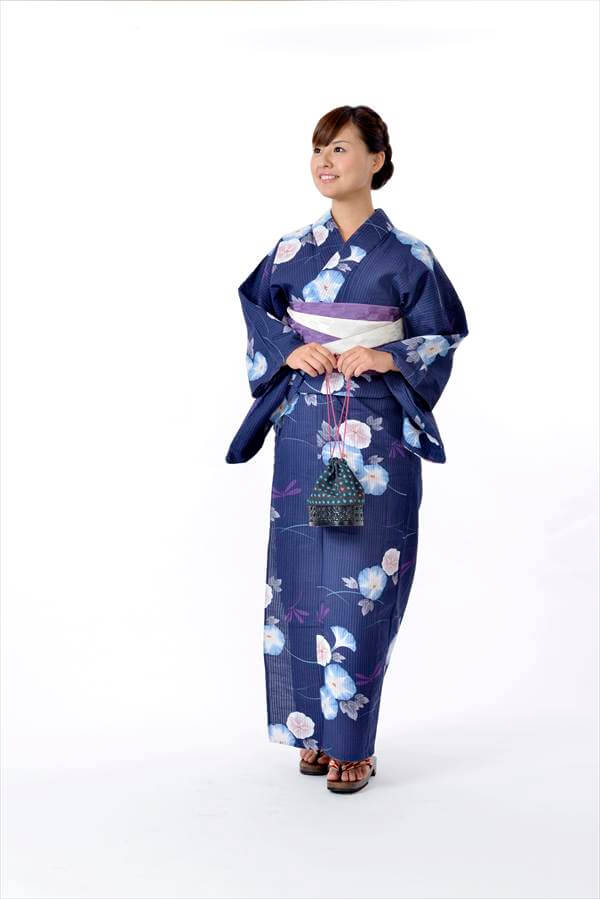 A yukata, or summer kimono, is made of hemp cloth or cotton that keeps you cool during the summer heat. It is much easier to wear than a regular kimono and young ladies may prefer the trendy mini-yukatas. Yukata are not difficult to wear at all and are easy to walk around in.
During the festival season many shops will sell yukata sets at a reasonable price and accessory shops will sell flower hairpins for cheap.
Of course there are also men's yukatas. These are less colorful and either have simple patterns or really flashy ones such as Japanese demons or dragons.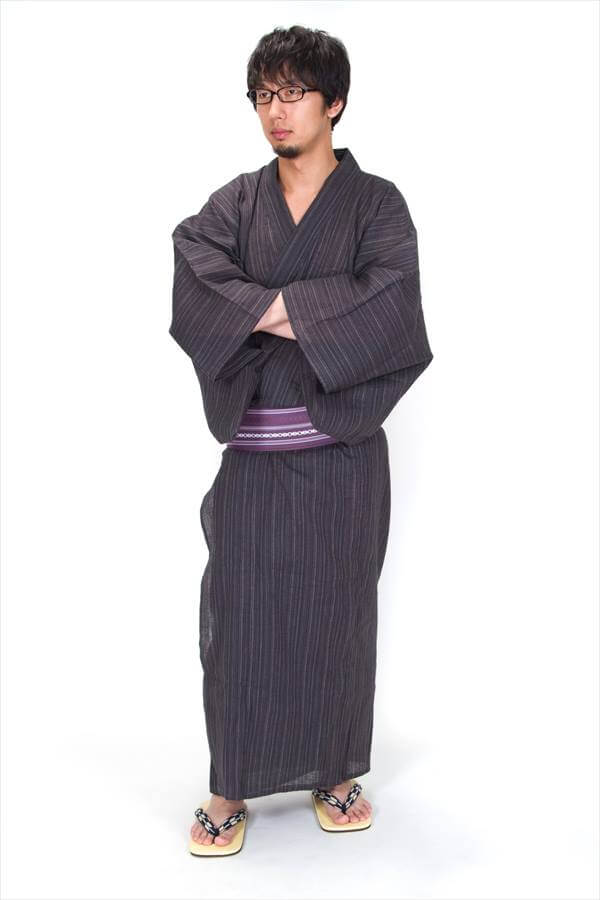 Matsuri Outfit: Jinbei
Consisting of a top and shorts, a jinbei cools you down in the summer breeze. They are mostly made of cotton. The more traditional jinbei has a striped pattern with a simple colour such as black, grey or brown.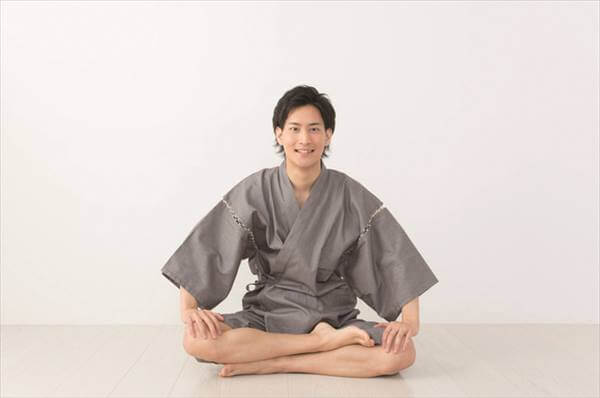 Matsuri Outfit: Kinchaku
These small Japanese drawstring bags can be made of hemp fabric, cotton or recycled kimono cloth. To be really fashionable, buy a kinchaku with the same pattern as your yukata. Tie a bowknot to close the bag, and carry it by its strings. Since yukata do not have any pockets and carrying a regular purse with a yukata kind of ruins the traditional image, a kinchaku is a must-have.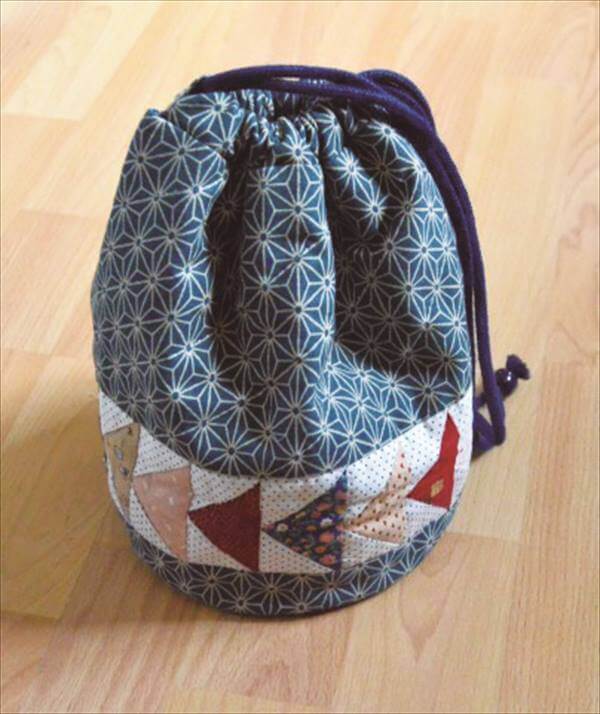 Matsuri Outfit: Uchiwa and Sensu
Go for a casual uchiwa (round paper fan) or a classy sensu (folding fan). Tuck it in your obi (yukata belt) when not in use. To look like a local, tuck the uchiwa in the back and the sensu in the front of the belt.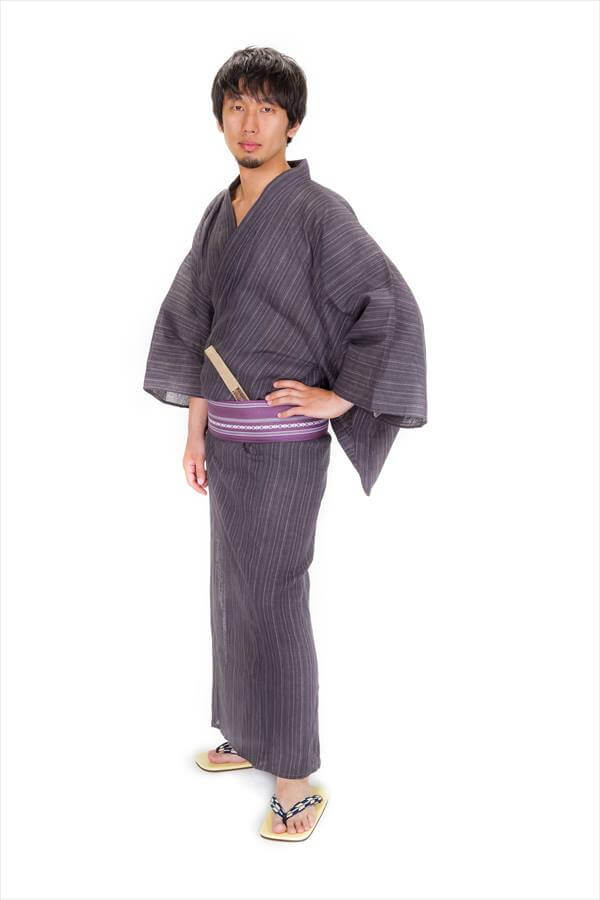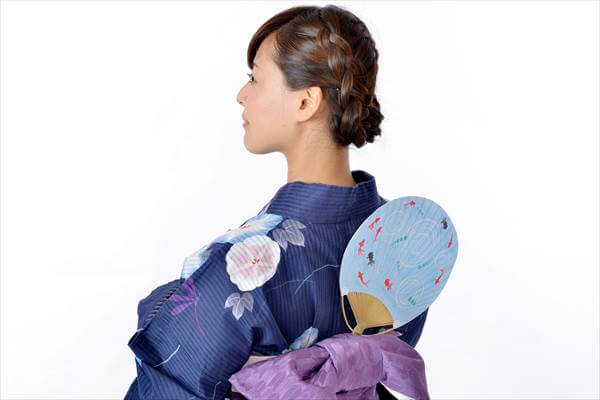 Now let's all head out in yukata and enjoy the summer!
Next in this series: The Matsuri Manual : Festival Food Guide