Every night this week till Friday, the sleepy streets of Aomori city roar into life with the chants of "ra-se-ra, ra-se-ra, ra-se-ra-se-ra-se-ra!" and thousands of feet spring off the ground as they dance to the rousing beat of drums – all because the nebuta are in town.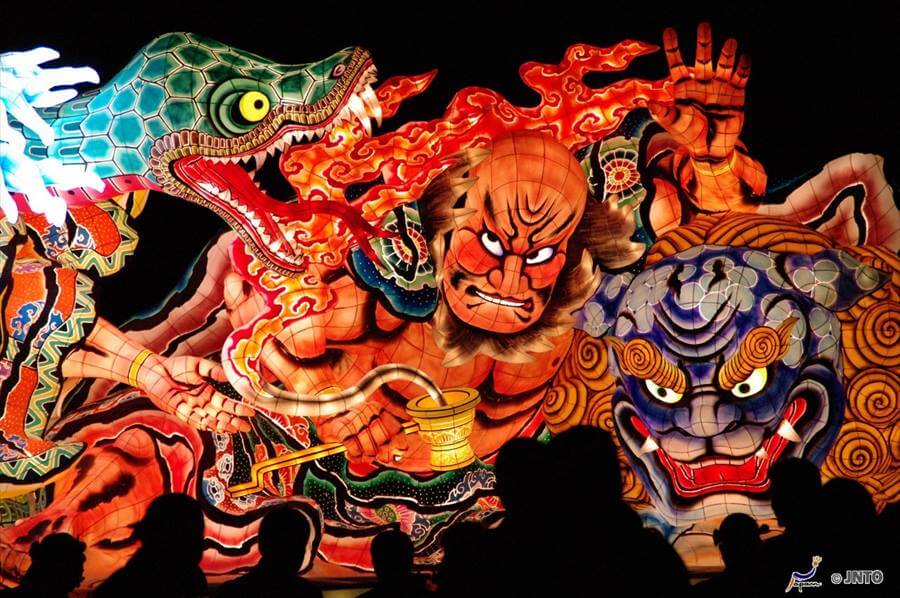 In fact, the festival from over 400 years ago has its roots in chasing away sleepiness, as farmers of old believed that they were haunted by a sleep demon especially while busy mid-summer season, and so started a festival called "nemu-nagashi" to drive away sleepiness (or "nemu").
Nebuta now refers to giant lantern floats of around 7m tall, which are made of delicate washi paper plastered on a metal and bamboo frame. These are manually pushed around the route by participants, and ardent fans of the parade (and floats) can be heard shouting "kochi muite!", which means "look over here!". If the shouts are passionate enough, the float leader will signal for the float to face that side of the crowd, resulting in even higher pitched screams and squeals.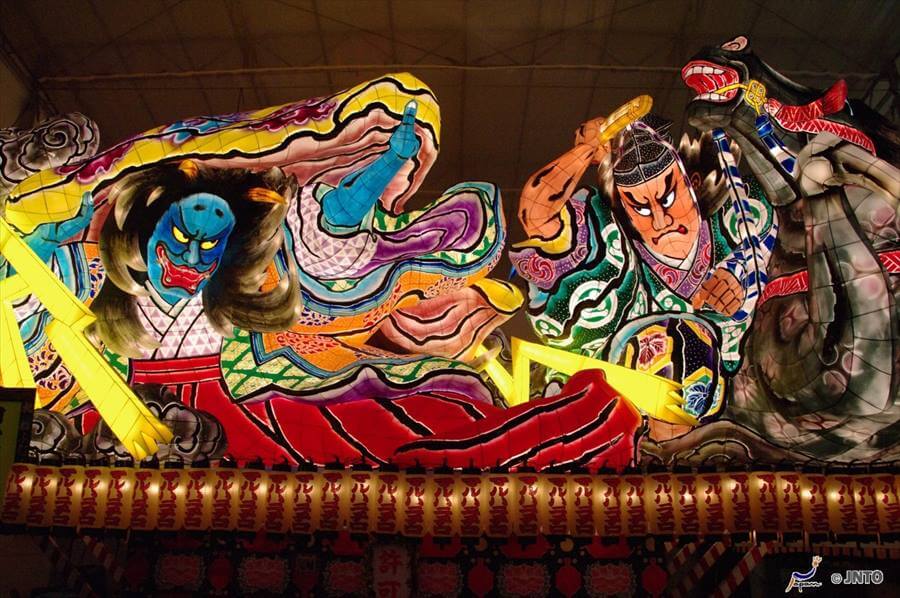 Around a hundred "haneto" dancers wearing woven straw hats decorated with flowers lead the way of each nebuta, shouting "ra-se-ra, ra-se-ra!" to the crowds, who resound with the chorus "ra-se-ra-se-ra-se-ra!", reminding one of a school sports event – except everyone is cheering for the same team.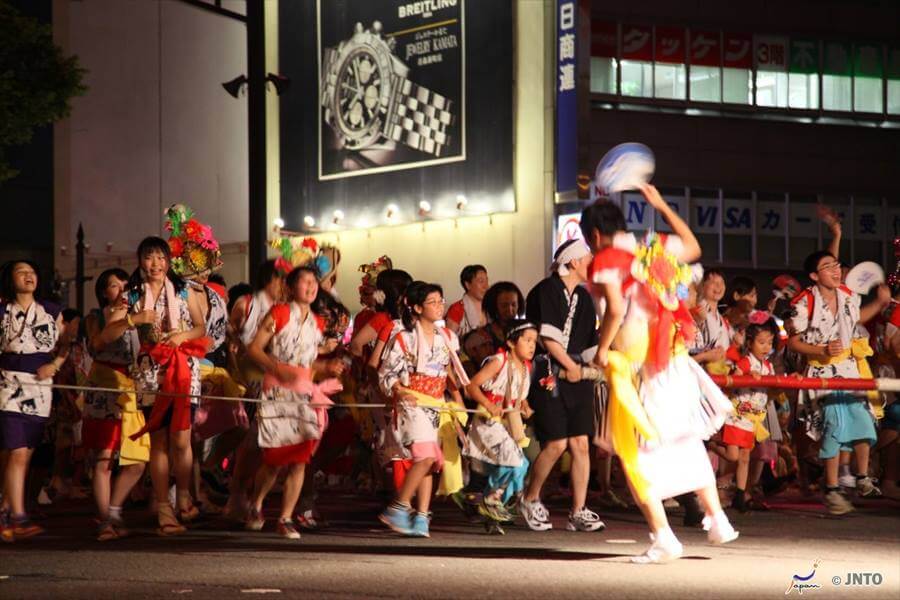 Anyone can take part in the parade, as long as you wear the haneto outfit, and are ready to shout and dance for the two-hour length of the parade. The haneto also carry with them lots of bells which are thrown out to delight the audience.
In the local dialect, participation in the festival is inquired using the verb haneru, as in "Are you going to haneru today?", which was derived from the Japanese spelling of the haneto costume and the verb haneru which means to "jump".
Drummers keep the beat of the parade throughout, and one's heart can't help but race at the uniform sound of the contingents of drummers spread out between the nebuta.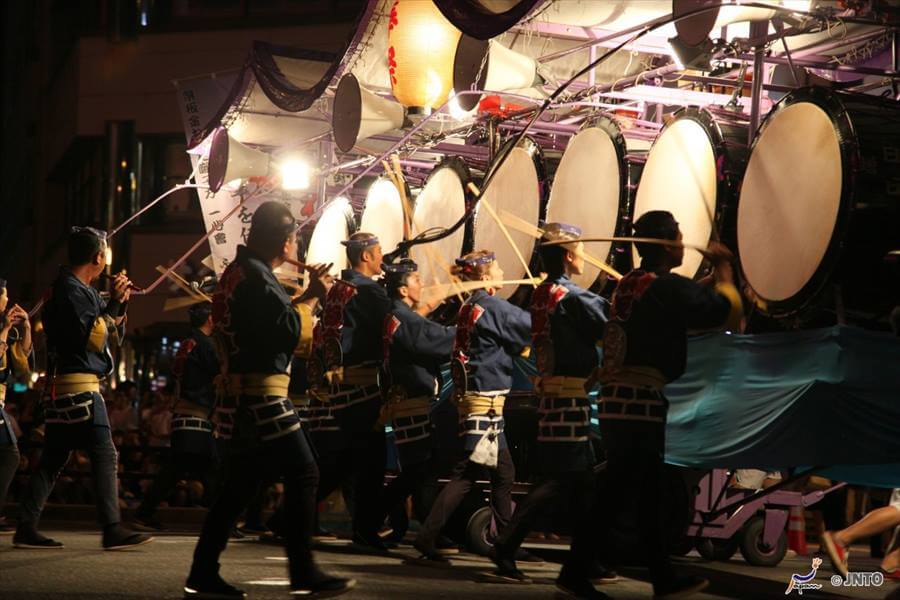 During the nebuta season from Aug 2-7, do not be surprised to see fierce-looking goldfish hanging around everywhere, from shops to the train station and along the streets. This is the official nebuta mascot of the festival – the kingyo nebuta, or literally, goldfish nebuta.
The festival, which was designated as an Important Intangible Folk Cultural Property in 1980, attracts the most tourists of any of the country's nebuta festivals, and is counted among the three largest festivals in the Tohoku region.
This is definitely one festival for the bucket list, so catch it while you can!
Location: Aomori City, Aomori Prefecture
Dates: Aug. 1 – Aug. 7, 2016
Hours: 6pm – 9pm (Aug. 1), 7:10pm – 9pm (Aug. 2 to 6), 1pm – 3pm, 7:15pm – 9pm (Aug. 7)