Hokkaido may be Japan's largest prefecture but it's the largest city – and capital – Sapporo is easy to get about by foot or public transport. In this 5-part series, WAttention brings you some themed strolls through Sapporo Sightseeing, all within 30-minutes on foot from the train station if all you have to spare is, literally, a couple of hours. 
Mention Sapporo and the colour white comes to mind – snow, ice sculptures, White Lover cookies and the Maruyama zoo polar bear. But the capital of Hokkaido is equally breathtaking, if not more when colored by a palette of flowers.
Start your floral adventure from the former Hokkaido Government Office Building, fondly called the "Akarenga", referring to the red brick building. This is just two blocks down from the Sapporo Station.
In the spring, one can see the pastel purple blooms of the lilac, Sapporo's official tree. In the autumn, there is the chrysanthemum festival, and at other times, you can head to the Odori Park for the blooms of the season.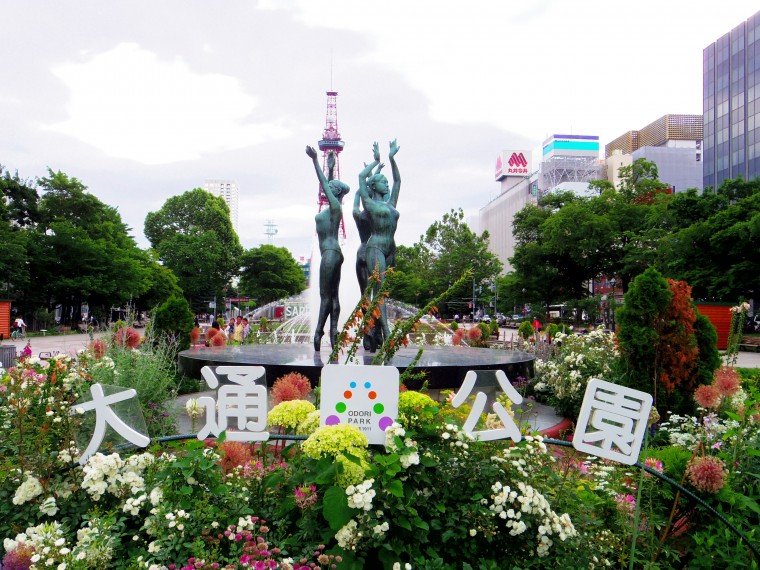 The Odori Park stretches across 12 blocks, perpendicular to the Sapporo Station. It starts with the Sapporo TV Station at the Nishi 1-Chome grid and goes on to the former Sapporo Court of Appeals, another grand old dame – but I digress from our petaled pals.
From the Akarenga, keep on walking in the southward from the Sapporo station. Along the way, you may find some lovely flowers lining the pathway.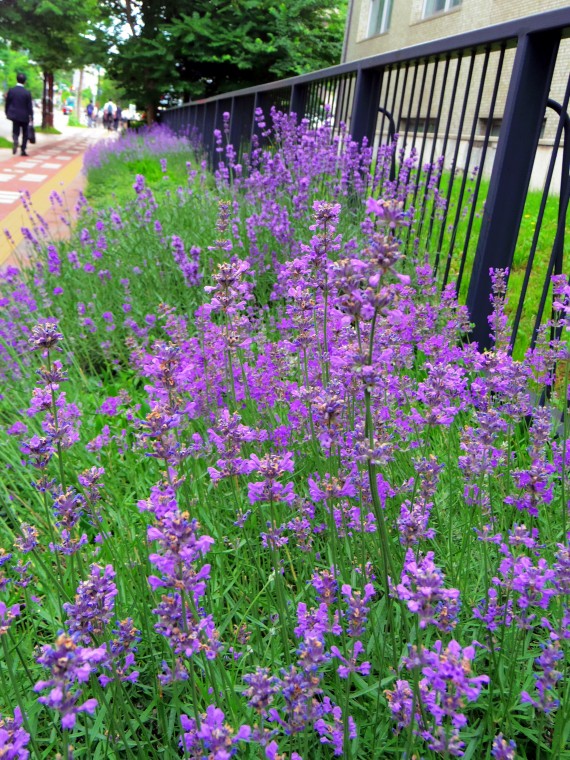 If you're lucky, you may find a flower festival or competition going on at the park. From 27 June to 5 July, there was Flower Festa 2015 Sapporo, with various flower displays at the Odori Park.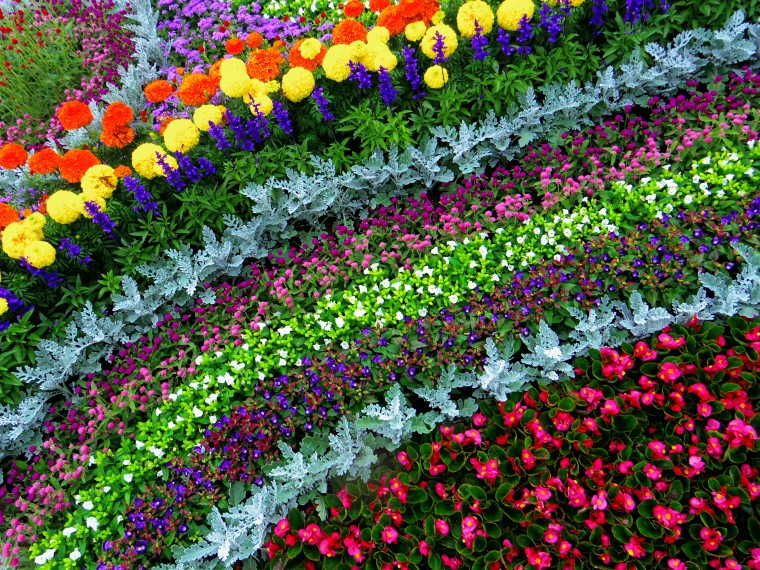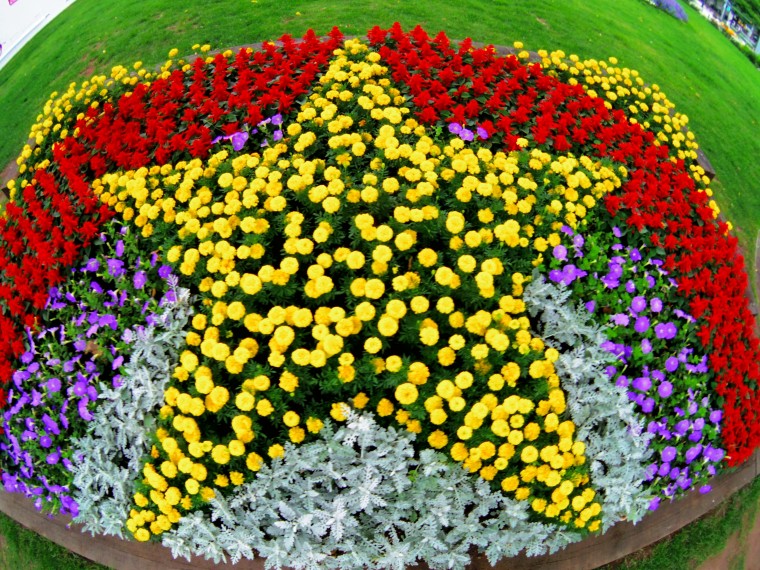 Look familiar? This arrangement depicts the North Star, which is popularly known as the logo mark of Sapporo Beer, but it is also in the Sapporo City's official city logo mark, taken from the symbol of the pioneers of the Kitanokuni, or Country in the North.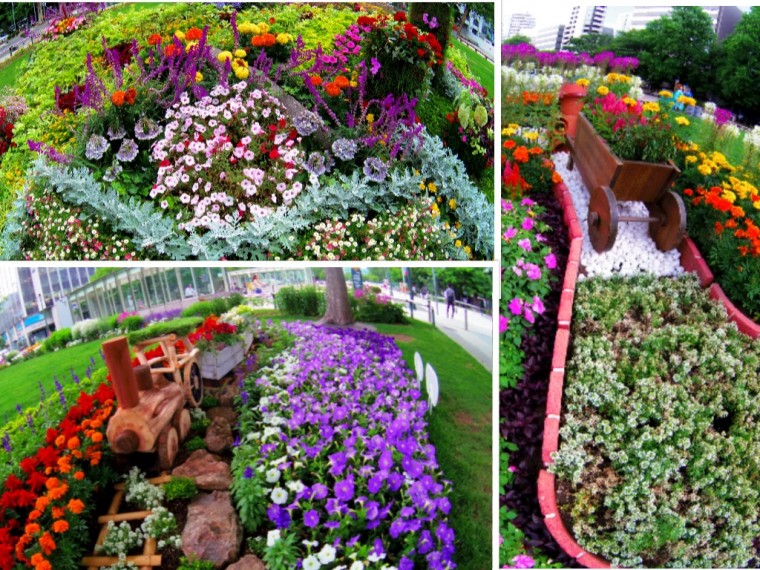 So if you don't have the chance to head to Furano for the lavender fields, you can still enjoy blooms of the season just a few blocks down the road from Sapporo station – and have time to spare to head to the local crab market for some fresh seafood! But that's for the next installment of this series.
Next up: Speedy Sapporo Sightseeing (3): The Seafood Lovers' Trail