WAttention Tokyo's editor Tor Ching Li went to three popular ramen restaurants and demanded the spiciest they had to offer to gauge how spicy Tokyo's ramen is to the Singaporean palate.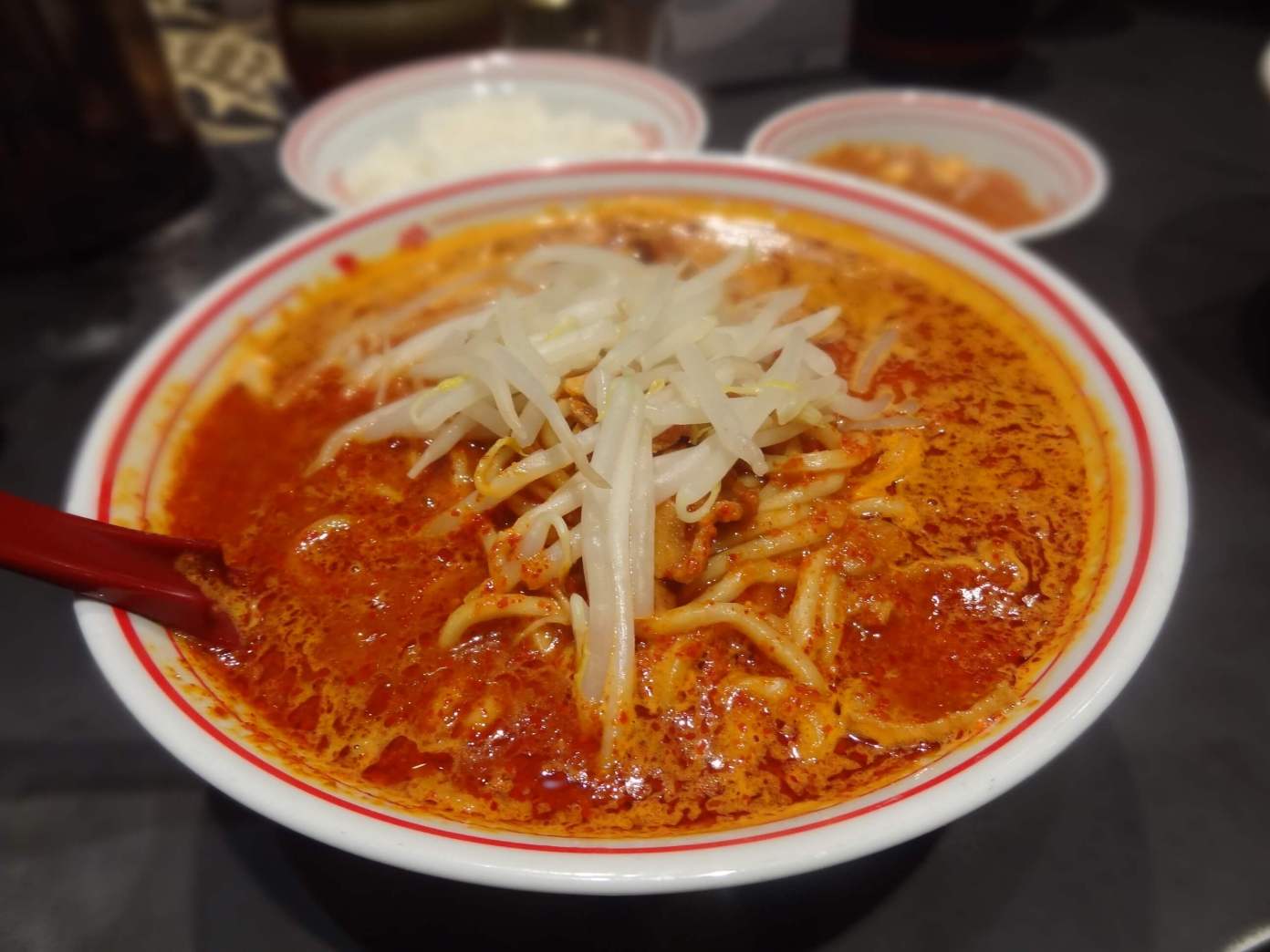 Moukotanmen Nakamoto 蒙古タンメン中本
Serving up umakara (spicy but yummy) ramen since 1968, Moukotanmen Nakamoto now has 15 stores throughout Tokyo and is famous amongst ramen-lovers here. I ordered the miso-based Hokyoku Ramen which Nakamoto rates at a spiciness of 9, and upped it to the max of 5 times of that. "Will I die?" I asked staff. "It's quite spicy," he said, deadpan. For the full Nakamoto experience, I ordered the mabo tofu and rice set add-on.
The thick, curly noodles went well with the tasty soup – or should I say, gravy. The supposedly spicy mabo tofu was like an almond tofu dessert to me after finishing this!
The fiery red soup stings the nose at first and leaves your lips and tongue (and later, stomach) on fire, but is actually quite tasty and I managed to finish this. This really is quite umakara, and I can see why some people crave this. For Singaporeans who train their heat tolerance regularly with chili padi, this would be a doable (but sweaty) walk in the park. (Warning: Be prepared to feel lightheaded afterwards.)
Ching Li's Chili Rating: 7/10
Shop Info:
---
Address : 2-6-17 Dogenzaka Shibuya-ku Tokyo, Toho Cinema Shibuya B2F
Phone: 03-3462-1236
Hours: 11am – 11pm everyday
Website: www.moukotanmen-nakamoto.com (Japanese)
Ramen Nagi Butao
Level 1's spiciness is in the regular mee rebus or mee siam comfort zone. But Level 100 is not food. It's an experiment on how much chilli powder it takes to absorb a bowl of pork broth. Best avoided unless challenged!
Ching Li's Chili Rating: Off the scale/Infinte chillis
Shop info:
---
Address: 1-3-1 Higashi Shibuya-ku, Kaminito Bldg 1F
Phone: 03-3499-0390
Hours: Mon-Sat: 11am – 3am; Sun and national holidays: 11am – 9pm
Website: www.n-nagi.com (Japanese)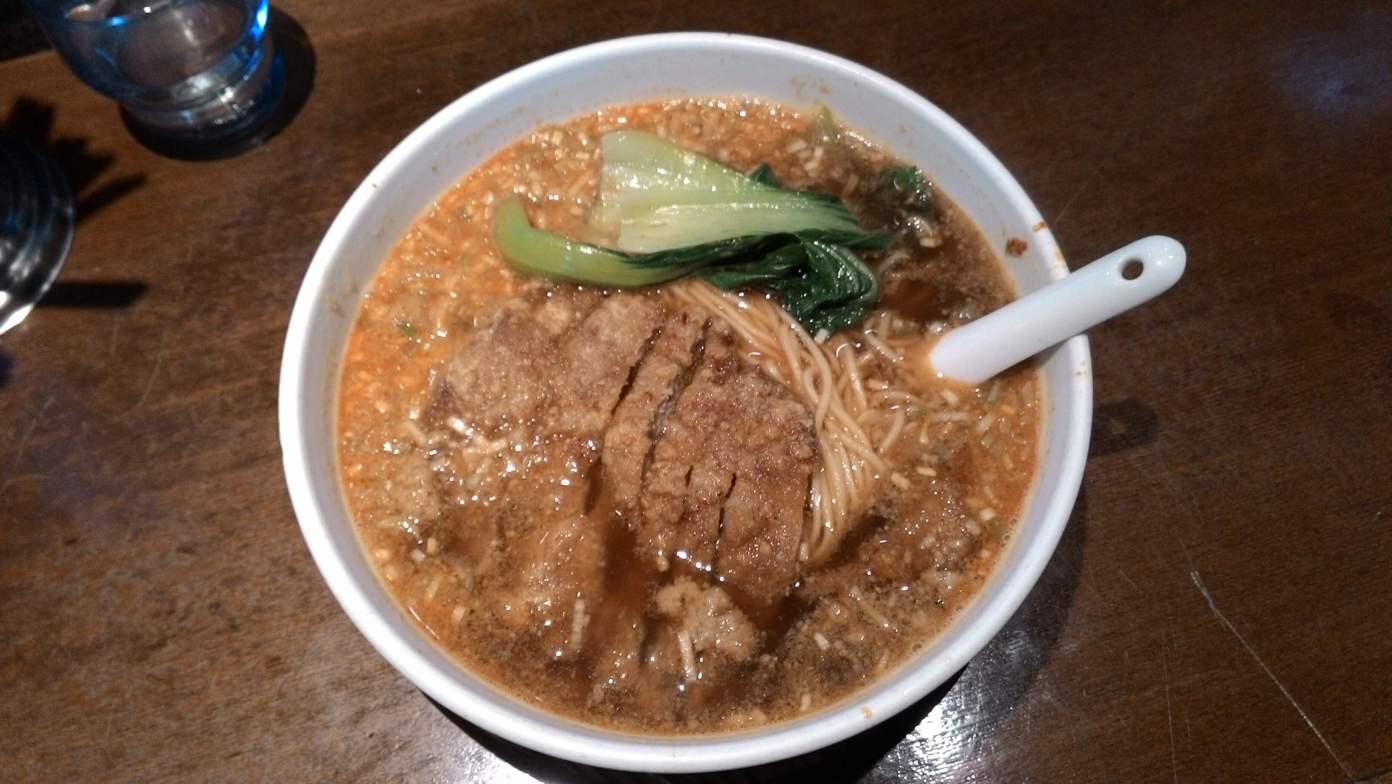 Hokkaido Ramen Santouka
This chain, harking from Hokkaido, also has 2 outlets in Singapore.
Shibuya and Harajuku are the only outlets to offer Akakara Tsukemen, or literally, Red Spicy Tsukemen. The thick noodles are smothered in chilli oil and come with a spicy miso-based dip. This would be a good entry level dish for the heat intolerant – though some may find it a bit lacking in character and taste.
Ching Li's Chili Rating: 1/10
Shop Info:
---
Address: 3-13-7, Shibuya, Shibuya-ku, Gojo bldg 1F, Tokyo
Phone: 03-3797-3500
Hours: 11am – 12 midnight everyday
Website: www.santouka.co.jp/en