High Streets and Local Shopping Streets – Two Sides of a Coin
Tokyo is a city of contrasts locked in an interplay, one of which is the balance of high shopping streets and local shopping streets. Just a stone's throw away from the playful Harajuku shopping area, is Omotesando, which enjoys the status of a high street full of swanky flagship stores offering luxury brands.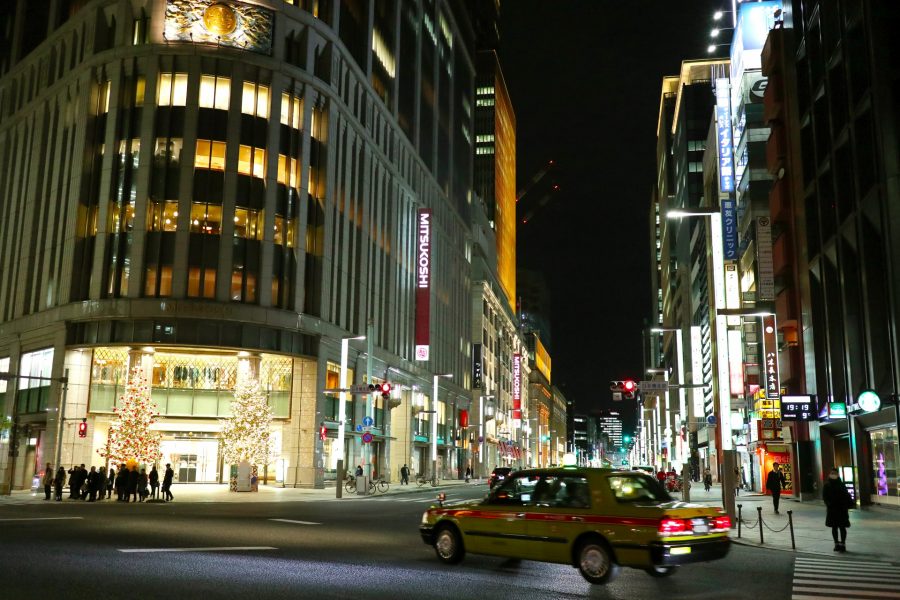 Even more renowned for high-end products and shopping are Nihonbashi and Ginza. During the Edo period, Nihonbashi was home to 'Kinza', the place for dealing with gold and the place where the Bank of Japan stands today, while Ginza got its name because it was the place for dealing with silver or 'gin' in Japanese. Ginza was also an avant-garde culture hub, home to the first cafes, and Tokyo's answer to Paris at that time. This affluent past and cultural roots have carried on to this day and these areas have internationally famous luxury shopping streets, dotted with places of high culture and art, like theaters, galleries and kimono shops .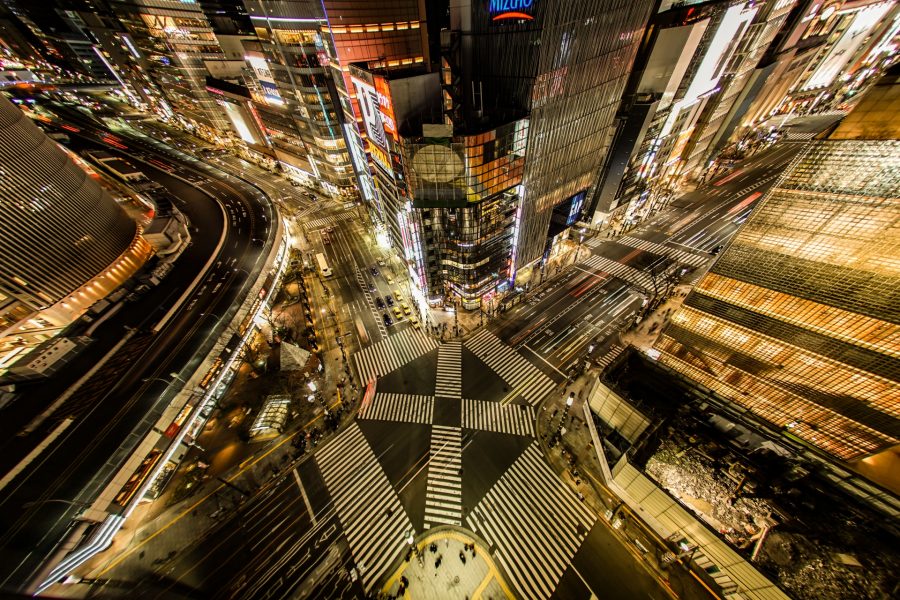 Nostalgic Charms of Shotengai
As these high streets became ever more modern, Tokyo also keeps the more traditional local shopping streets (shotengai) with their unique everyday charm. These streets are unpretentious, laid back, affordable and offer an array of products which often spread out of the shops and onto the street itself. From artisans' handiwork to tasty treats, and even convenient chain stores, these streets are worth exploring.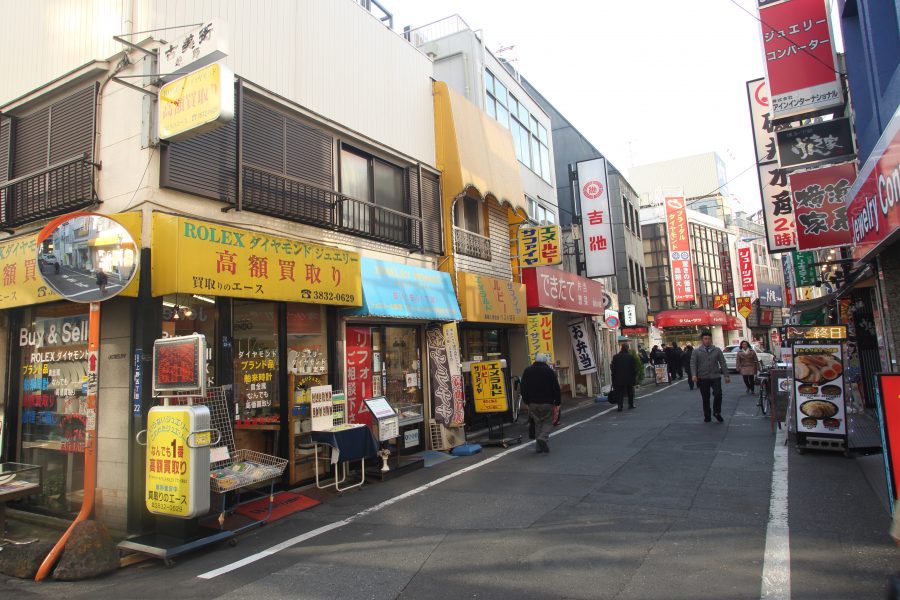 Yanaka Ginza in Yanesen area, Ueno Ameya Yokocho, Kichijoji Sun Road, and Fukagawa Shiryokan Doori Shotengai, are but a few where you can enjoy the old downtown atmosphere.
Almost every station is guaranteed to have a local shopping street or 'shoutengai' in some form. Best of all, these streets are not far from high streets or department stores, and they coexist in perfect harmony.
When in Doubt, Go to a Specialized Shopping District
What else can you ask of a city that has everything? Well, more of that everything, please! Similar businesses have naturally gathered to become each other's healthy competition in shopping areas which specialize in one type of product. Here is a quick run of some of the major spots: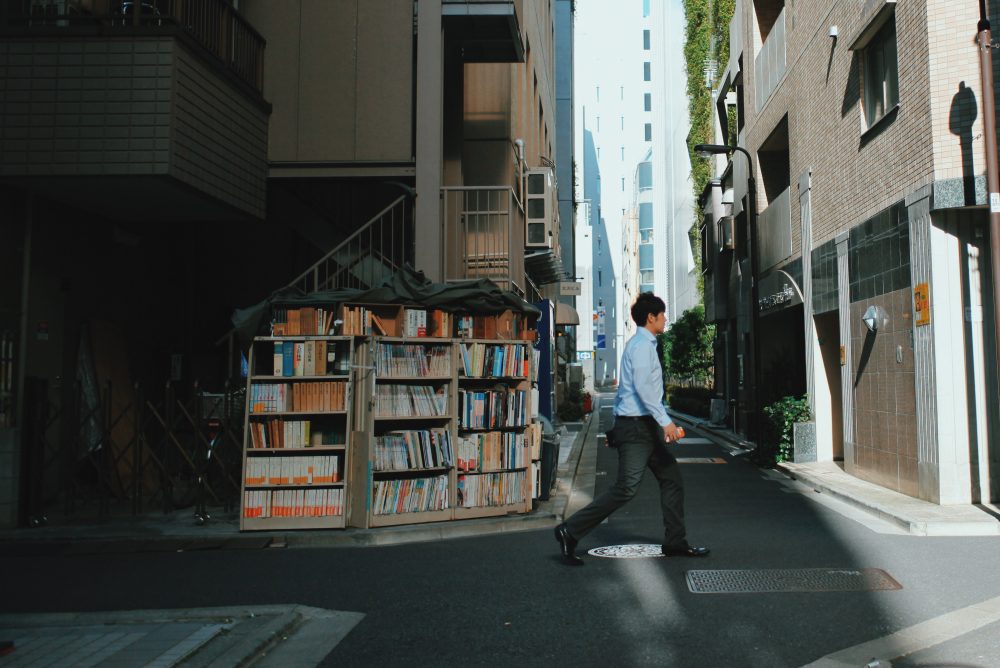 Book lovers are strongly advised to go to Jimbocho, while pop culture fans usually flock to the mecca of electronics and pop culture goods that is Akihabara. Local professionals swear by the Kappabashi Shotengai when it comes to kitchenware, and it's Nippori Textile Market for the fashion makers.
A Shopping Culture Seeking Something more Complex
As the successful Mitsukoshi model shows us, the shopping experience can be elevated by incorporating art and culture activities. This was also why kabuki and ukiyo-e worked so well with the shopping trends, and why areas like Ginza thrived – not only because of its shopping options, but also its cafes, which served as social gathering spots for artists, and its streets where the first mobo (modern boys) and moga (modern girls) strutted in their cosmopolitan fashion.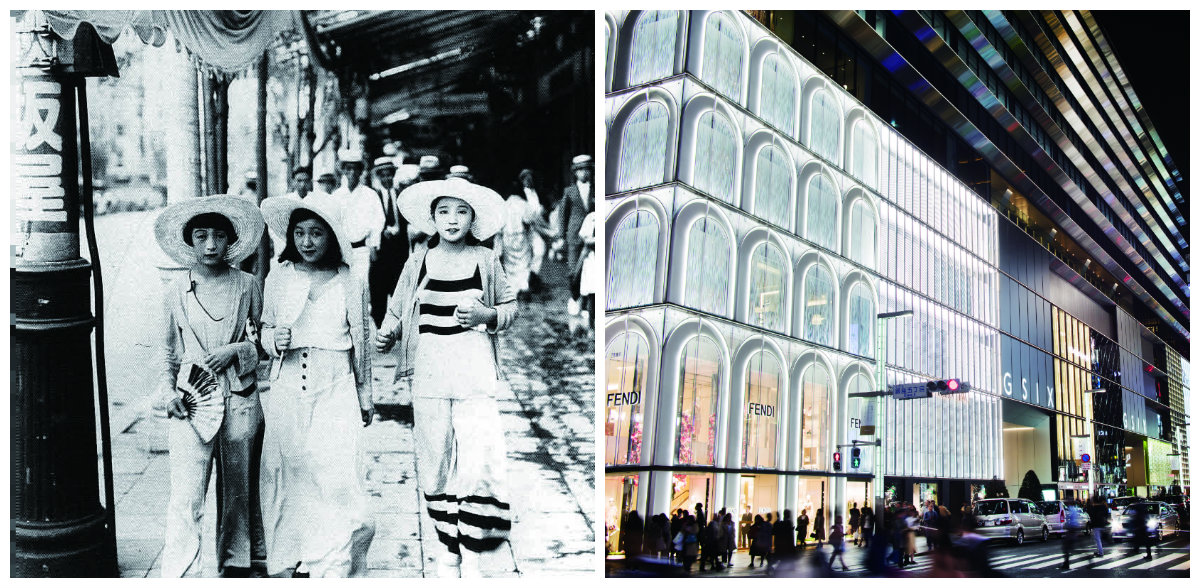 Moving towards that unison of shopping and arts and culture, Tokyo has seen the opening of modern shopping complexes like Tokyo Midtown and Ginza Six. These complexes consist of gardens and streams, exhibition spaces and whole galleries and museums, cinemas, shops and cafes, while also being directly linked to public transport station for a seamless connection to the city life.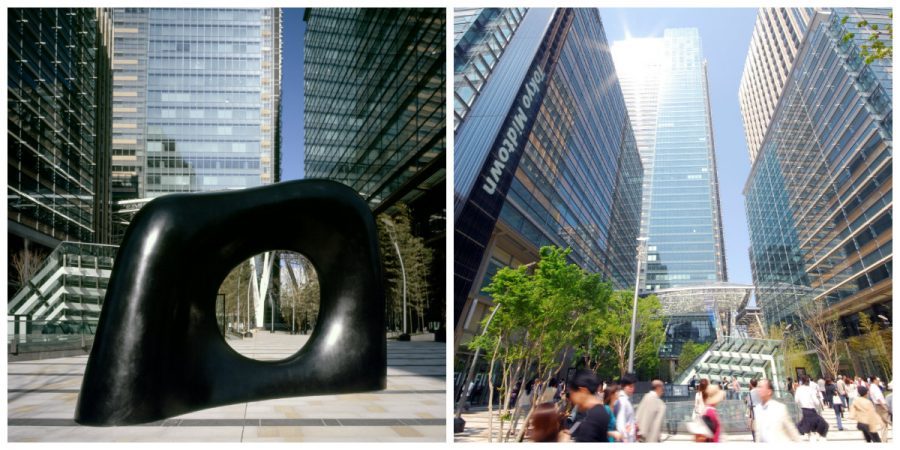 Tokyo: Capital of Convenience
Tokyo's shopping culture is marked by one more characteristic: ubiquitous and ultra convenient shops called 'konbini'. These life-savers are open 24 hours and an essential part of people's daily lives. They constantly monitor people's needs in the busy modern lifestyle of the metropolis and come up with new ways to make life easier.
In the konbini kings like Lawson, Family Mart, Seven Eleven, Ministop and so on, people can buy all kinds of snacks, sandwiches, even hot tasty meals, freshly brewed coffee and the list goes on. They can also use a photocopier, printer, buy toiletries, pay utility bills, buy tickets to concerts and museums, and even schedule their online shopping to be delivered to a konbini of their choice!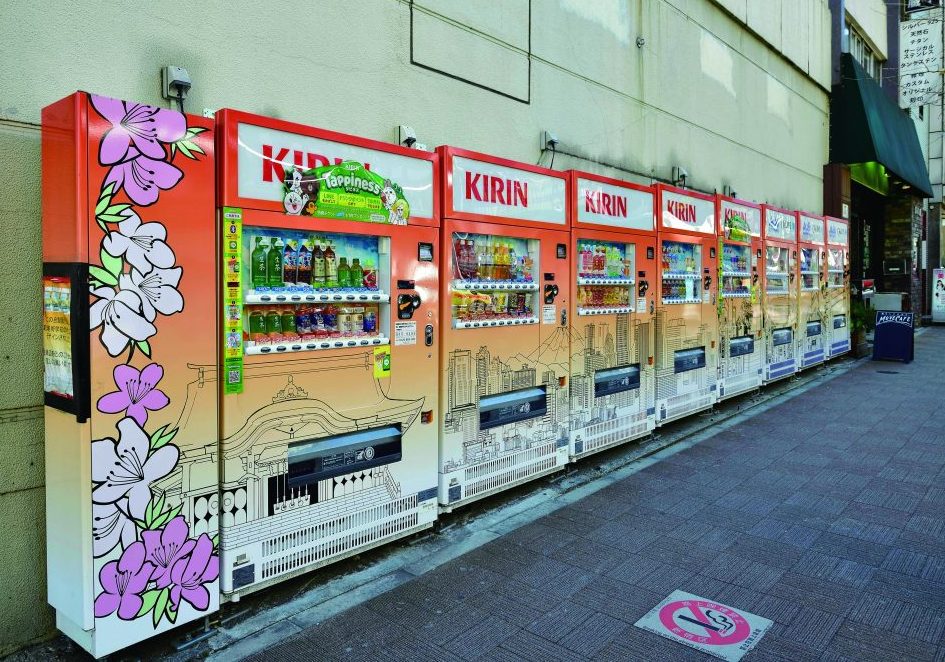 Convenience stores have been constantly growing and listening to their customers, with one recent example being the Natural Lawson shops that take note of global health trends. This line of shops offers healthier food varieties, like organic and local produce whenever possible.
Tokyo Neighborhoods Are Their Own Little Worlds
In Tokyo, the shopping landscape of every neighborhood has a deep connection to the area's history, features and development. The unique charms are reflected in the architecture, the style of cafes, and the fashion of the people gathering there. As Harajuku is the kingdom of kawaii, Omotesando the home of chic, and Ginza the center of luxury, many other areas are known for something specific. Akihabara is the pop culture town, Shibuya is the cool kids hub, and Asakusa is the retro Edo vibes.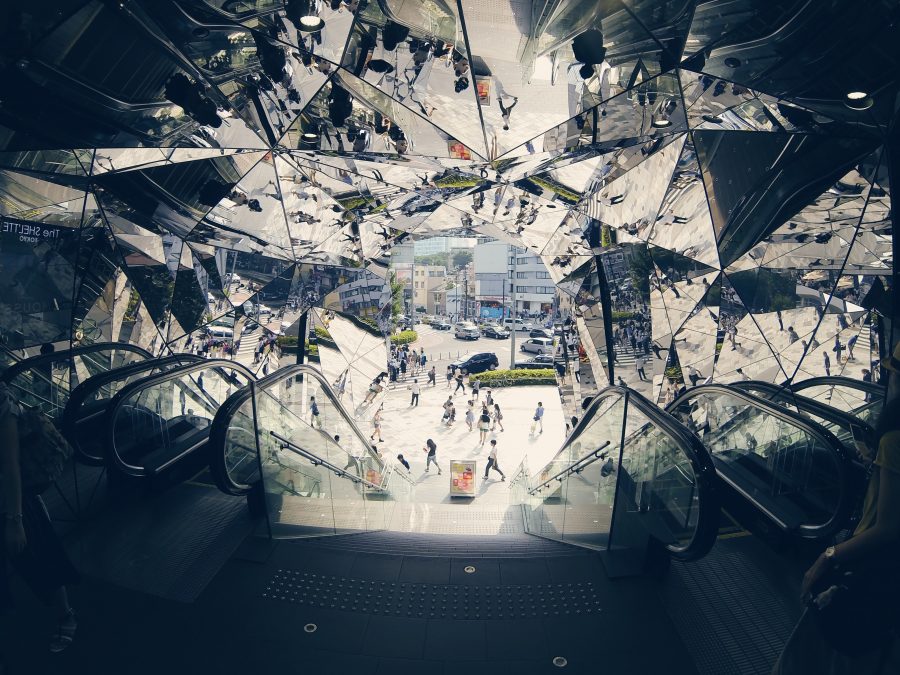 Shimokitazawa and Koenji are the most popular second-hand shopping areas, with this of type of vintage fashion becoming popular among young people. Second-hand shopping brings a breath of uniqueness, as many pieces are one of a kind and the opposite of the mass-produced simple fashion produced by the big retailers. Buying second-hand is more than a fashion statement; it's a longing for something distant, something different, something nostalgic, despite the new generations never having lived in the times that inspired their fashion choice.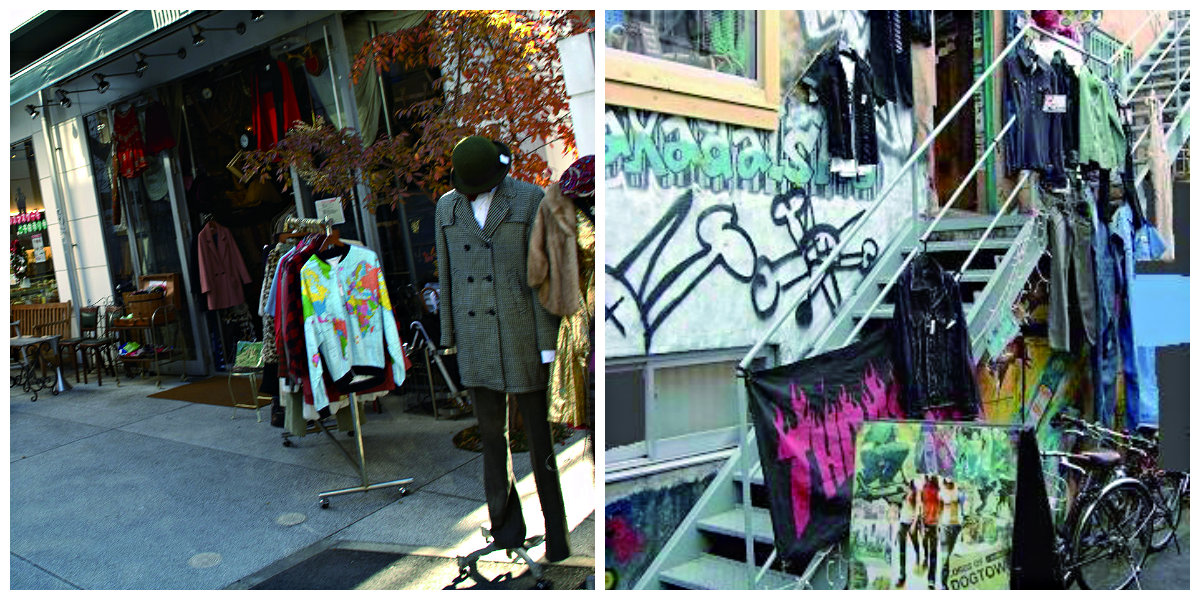 The list goes on and if we have learned anything from Tokyo's shopping culture and history, it's that these neighborhoods will be forever reinventing themselves.
---
---
WATTENTION WRITER PROFILE