A delightful "time slurp"
---
Contrary to its naming, Shinyokohama Raumen Museum is more a theme park than a museum.
But fear not, by theme park I don't mean crazy, looping roller coasters, pendulum rides, drop towers and what not, as such attractions would not be very good on one's stomach after slurping a portion of ramen noodles. However, what Shinyokohama Raumen Museum's atmospheric ramen stalls do have in common with such attractions, are the lines you will have to queue at before you get your hands on your bowl of choice.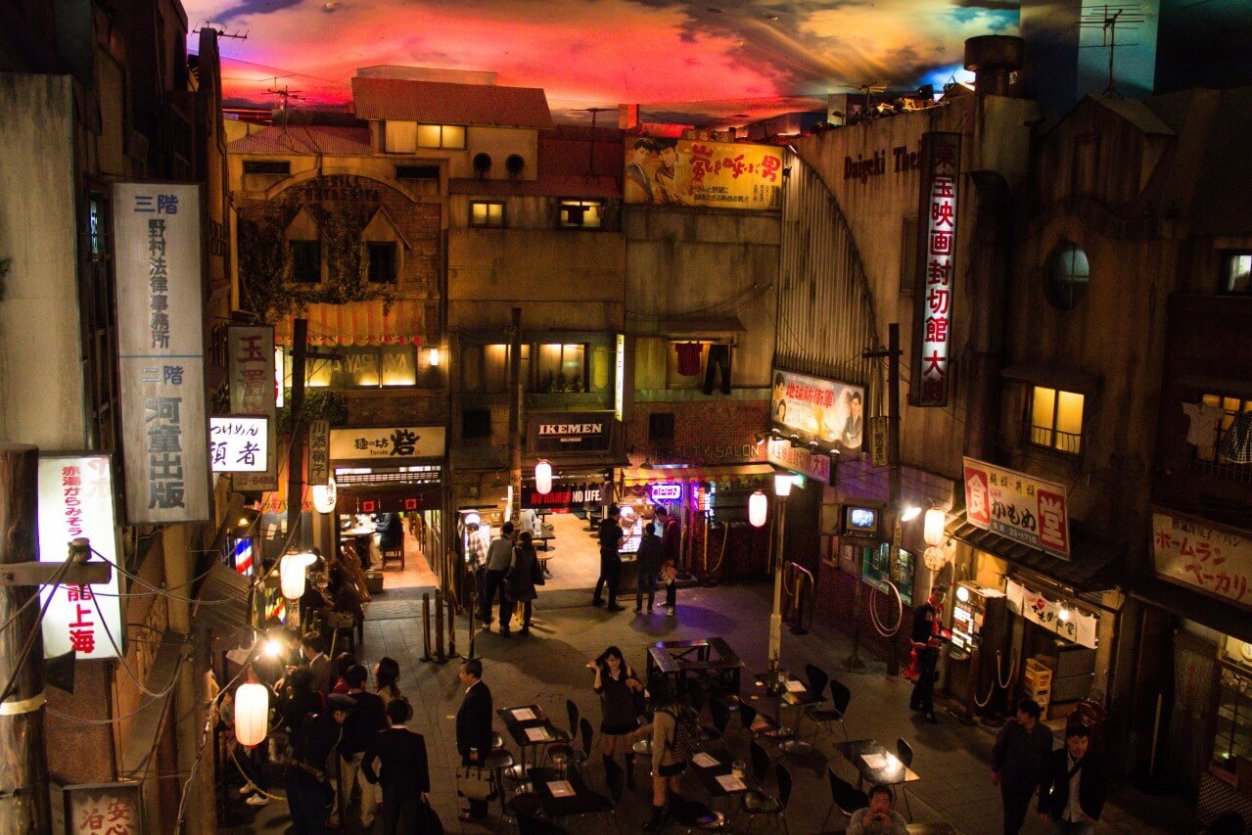 The stairs to the museum's basement floor serve as a time machine that takes you to a nostalgic Japan of a long-gone era. As you make your way through narrow alleys with replicas of drinking holes, tobacco kiosks and bathhouses of postmodern Showa facade, you might bump into a policeman on an old model bicycle who gives you a friendly nod as he passes by.
The main square is decorated with movie posters of Japanese film's glory years and the publishing firm on the corner looks so real you wouldn't be surprised to see literary legends such as a young kimono-clad Yasunari Kawabata or Yukio Mishima walk inside with a manuscript underarm.
Of course, the main attraction of this food-themed attraction park is the ramen, and Shinyokohama Raumen Museum does not disappoint in this field either. A total of nine famous ramen shops from all over the country and even overseas are gathered here to bring you their version of Japan's now internationally beloved soul food.


Although eating all 9 ramen on one day is a nearly impossible task, the available "mini ramen" make slurping more than just one ramen possible even for the ladies. The 9 ramen stalls change from every 3-months to 1 year, so even in the unbelievable case that you manage to eat all 9 bowls, this museum is still worth a second visit!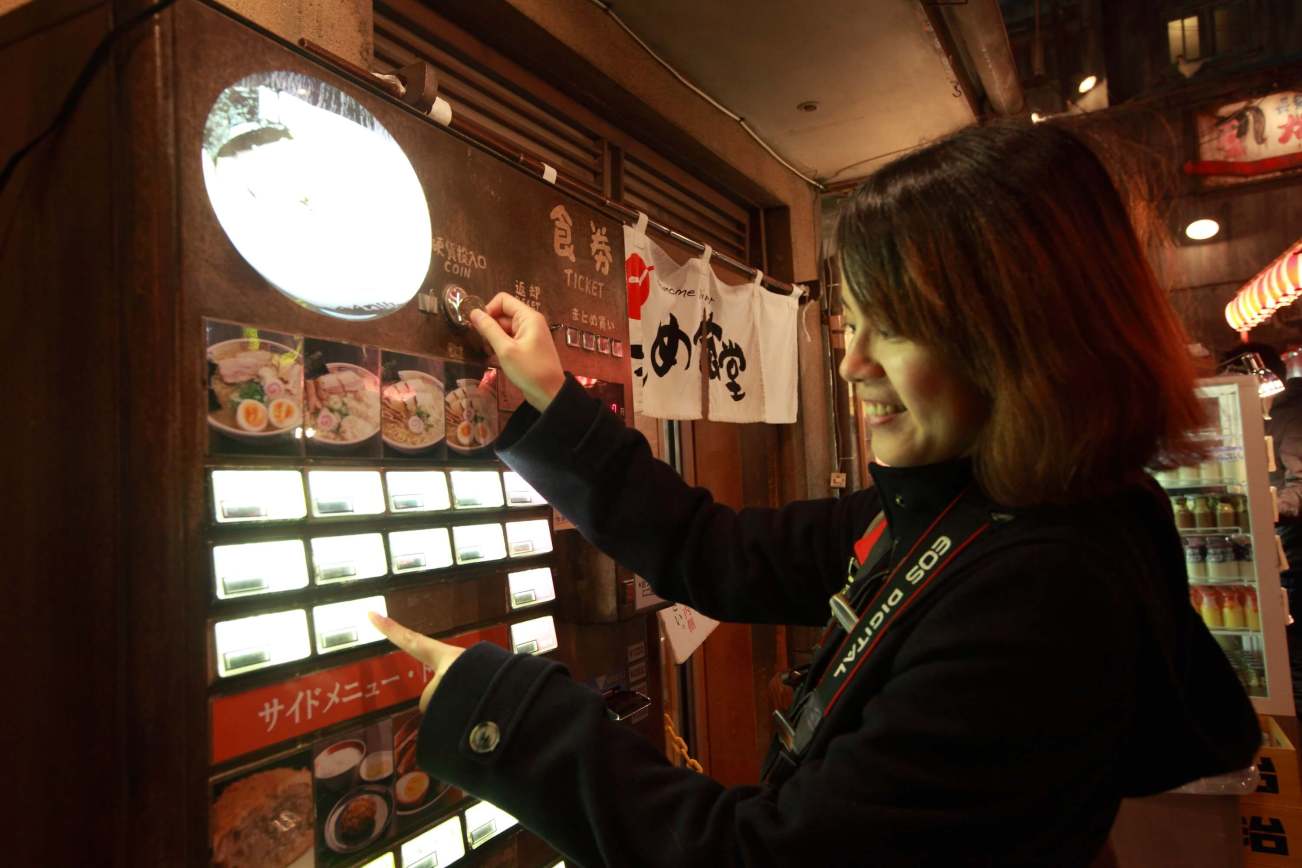 The connection between ramen and the museum's postmodern theme, you ask? Good question! Apparently, the museum is replicating a Japanese urban landscape of 1958, the year in which Abe Momofuku invented instant ramen. Ramen itself, was already in Japan before WWII, but only started its journey to become the Japanese soul food it is today after the war ended and soldiers tried to recreate the Chinese noodles they couldn't forget about.
Shinyokohama Raumen Museum
Location: Shinyokohama 2-14-21 , Kohoku, Yokohama
Access: A 5-min walk from Shinyokohama Station (Tokdaido Shinkansen, JR Yokohama Line, Yokohama Municipal Subway)
Entrance Fee: 310 yen (13 or older) 100 yen (from 6 to 12)
URL: http://www.raumen.co.jp/english/#manual