During the short spring of the Tohoku region, spring flowers race to catch up with the already blooming cherry blossoms. Once their petals begin to open they blossom all at once, giving the cherry blossoms a run for their money. This competitive display between the cherry blossoms and other Japanese flowers of spring leaves nobody disappointed.
Tulips and Sakura
The Gosen Tulip Festival in Niigata
In spring, the most popular Japanese flowers after sakura are tulips. Tulip bulbs were first made in Japan in Niigata during the Taisho Period. Ever since then, Niigata has become the biggest producer of Japanese tulips in the country. As a result, from the middle of April until the end of the month, the "Tulip Festival" is held in the city of Gosen. There, 1.5 million brightly blooming tulips create a breathtaking carpet of colors.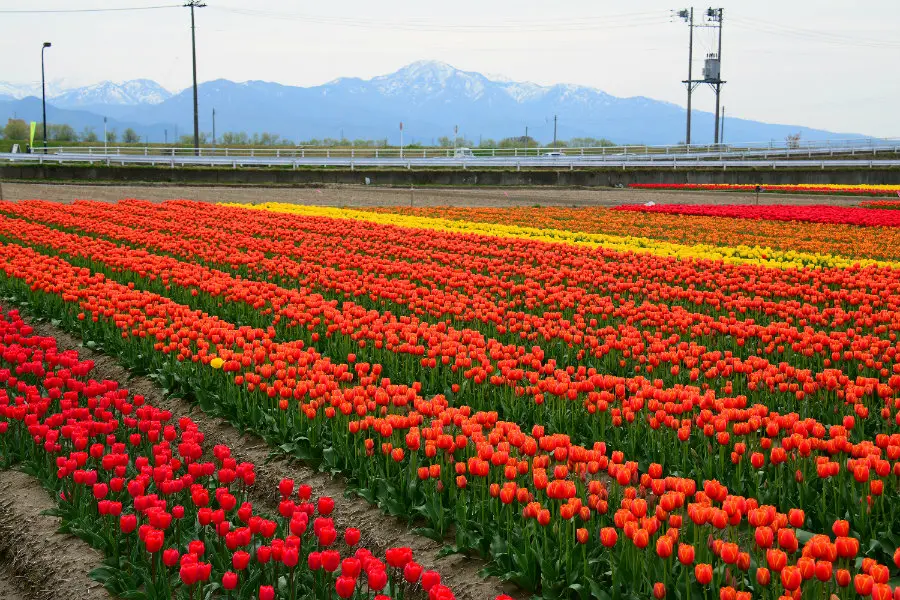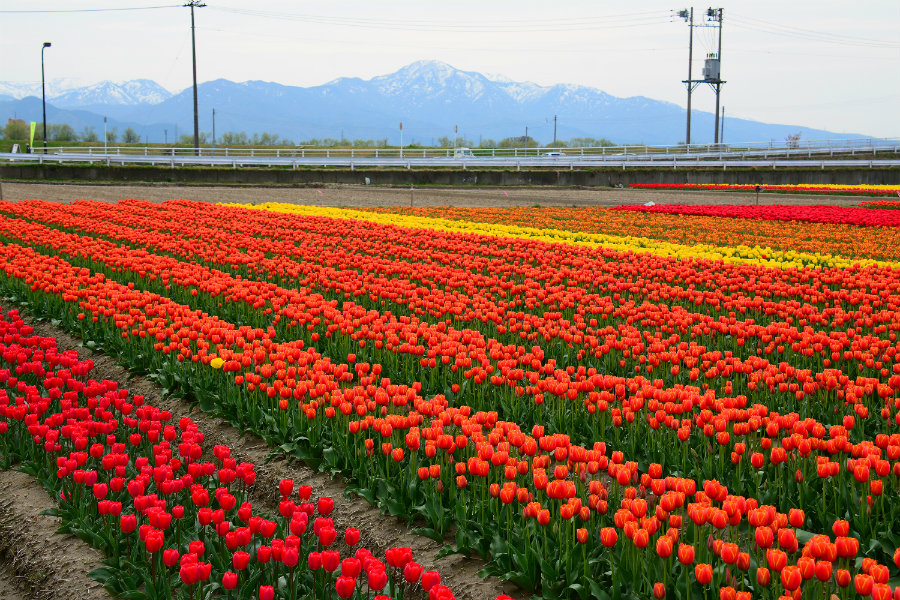 Agano River connects the secluded mountainous Aizu area of Fukushima and Niigata, which overlooks the Sea of Japan. Long ago, this river was busy transporting goods and materials. Now, with attractions like the Agano River Line Cruise, it has become a popular place of leisure. Nestled near by the river is the Sakihana Onsen, known for its mystical emerald green all natural hot springs. Obviously capitalizing on the view, Sakihana Onsen features a wood deck called the Sakihana Kinasetei Kawadoko built right on the river bed. There, under the Hanafubuki (shower of gently falling sakura), you can enjoy the Kasho bento (River-bed box lunch) as you look upon the splendor of the river.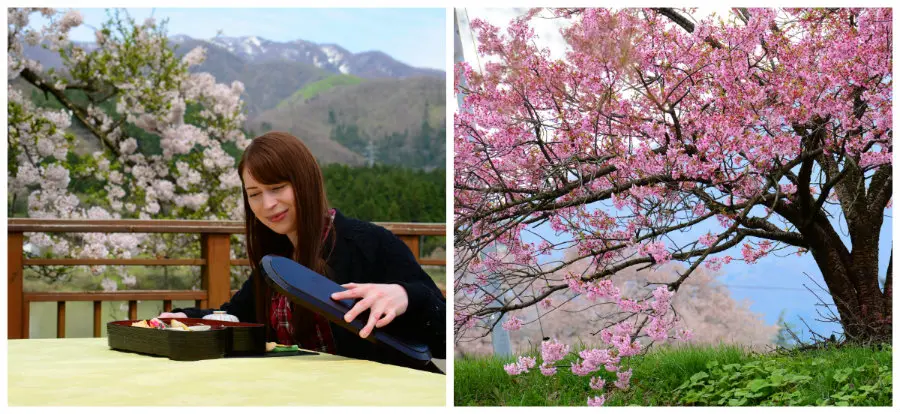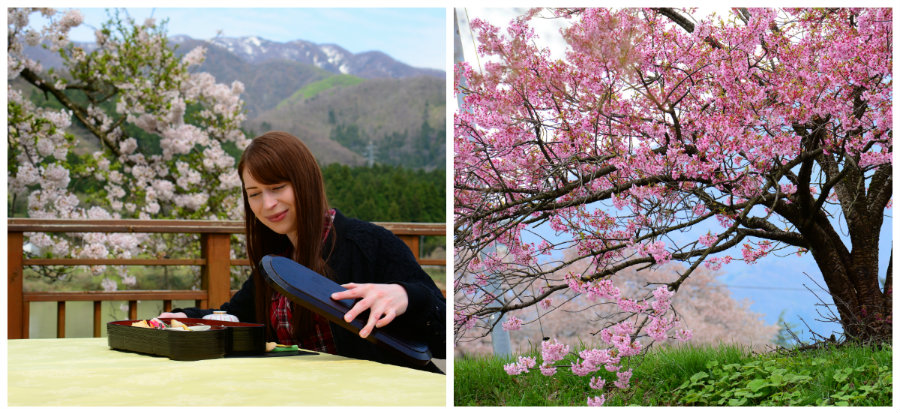 Access: 5min from Sakihana Station (JR Banetsu West Line) by car
Address: Sadori, Gosen-shi, Niigata
Website:
One of the 100 best ranked places to view cherry blossoms in Japan is Gosen's Muramatsu Park. So naturally, Yaezakura (double cherry blossoms) from the park are carefully handpicked and used to make "Gosen Sakura" hand gel (1,500yen) and hand cream (2,000yen).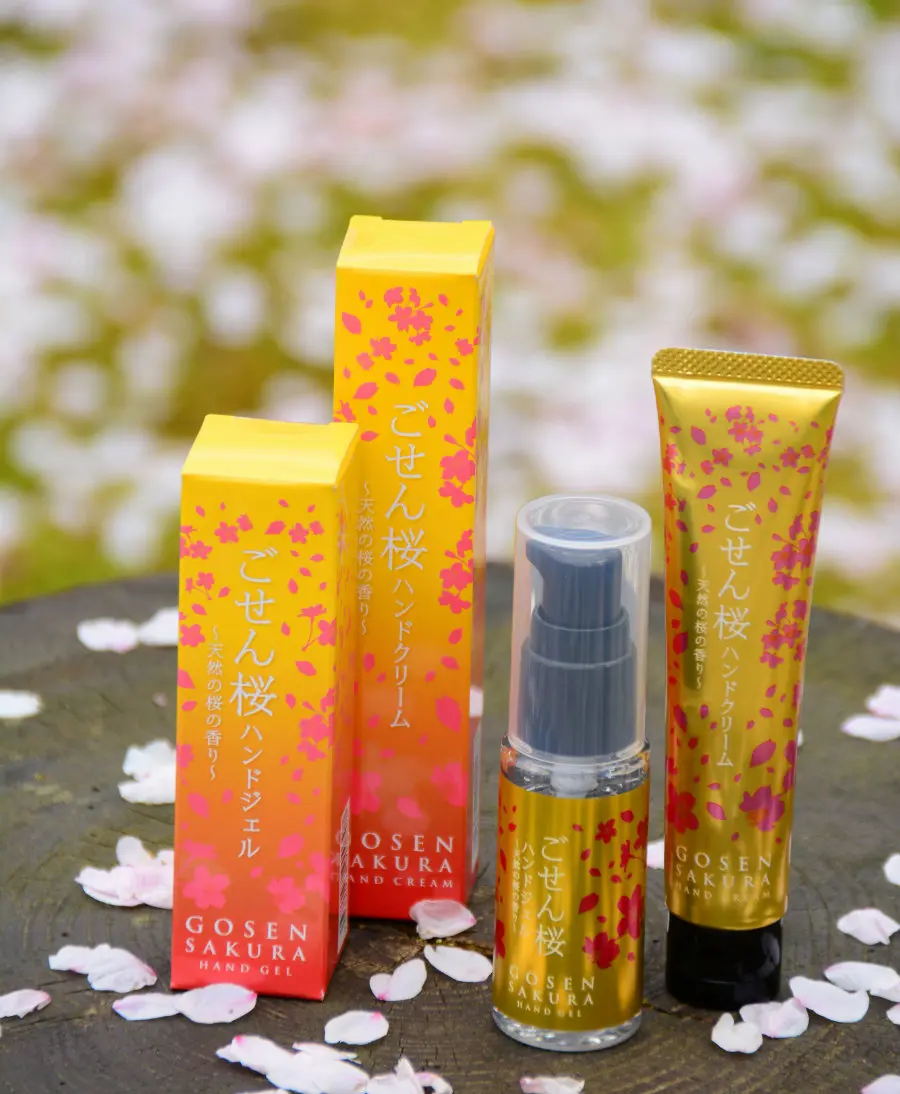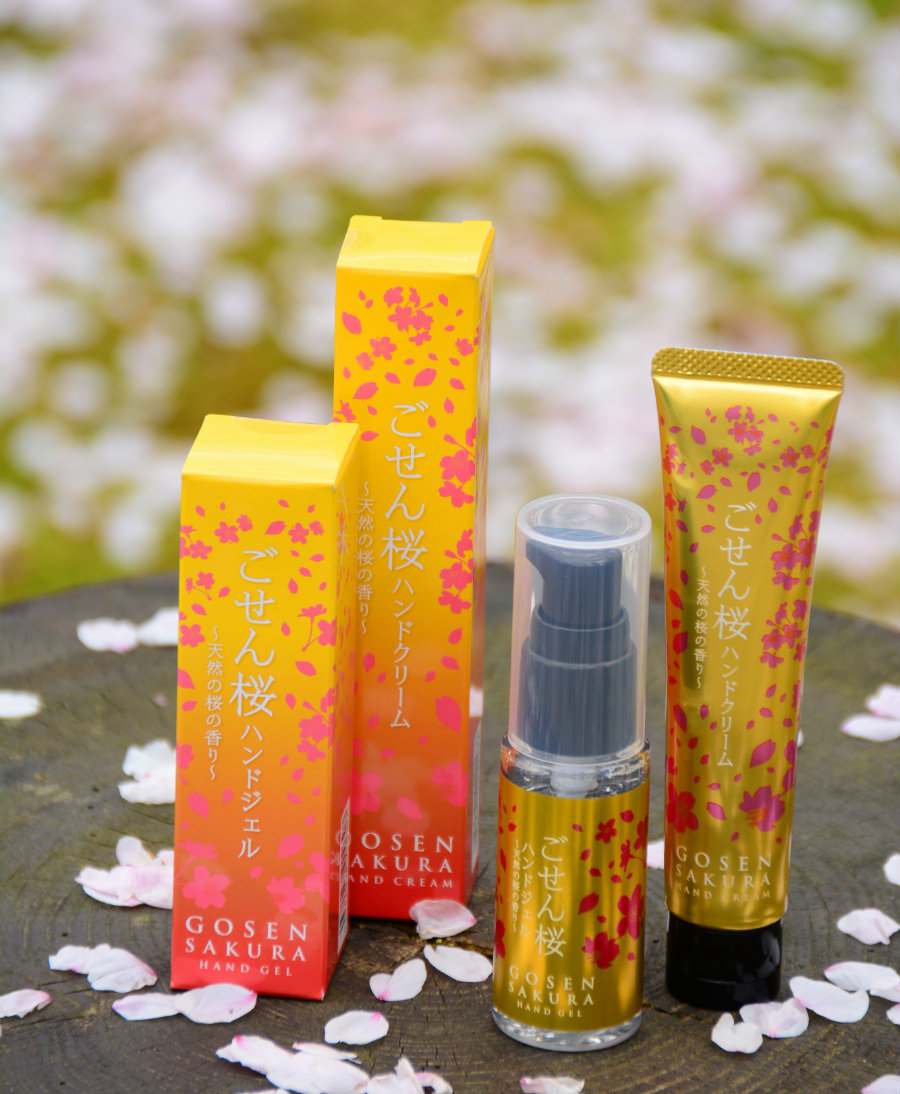 Rapeseed Flowers and Sakura
The Osaki Naruko Onsen Rapeseed Flower Festival in Miyagi
Though it may not be a gorgeous flower, no other flower suits the Japanese scenic countryside in spring like the rapeseed flower. When the vibrant yellow of the rapeseed flowers appears before the backdrop of the mountains with melting snow beneath the blue sky and the pink of the sakura, it paints a picture-perfect scene of spring in Japan. Consequently, the Rapeseed Flower Festival is popular.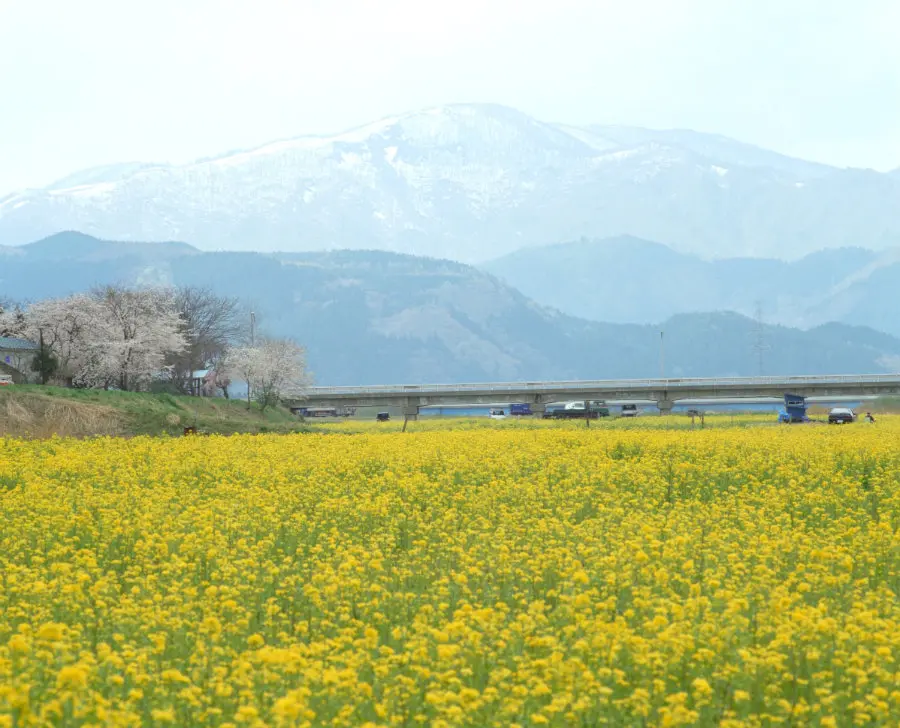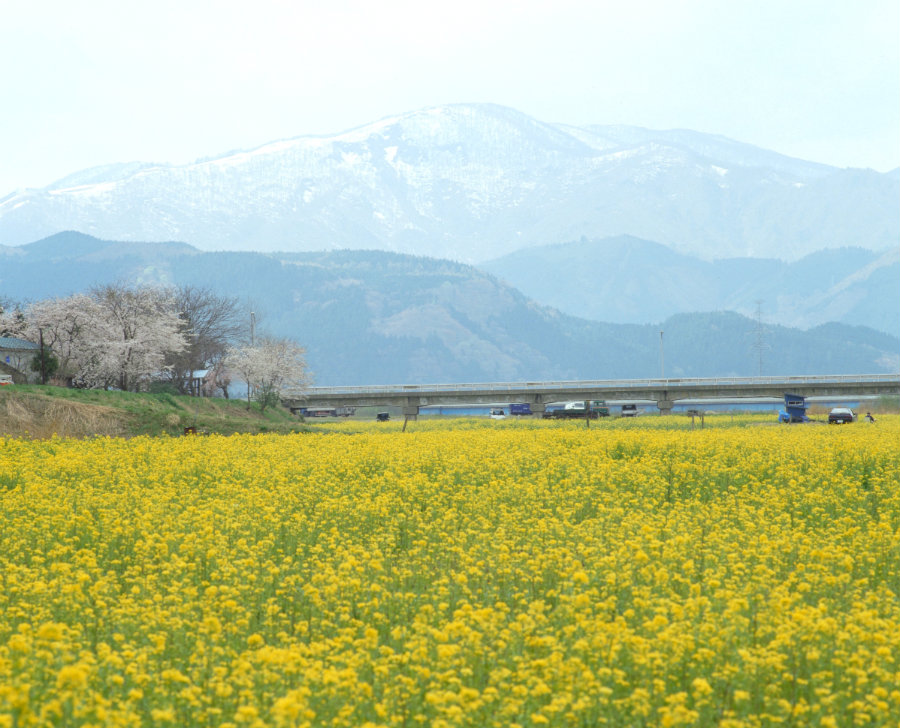 Kawatabi Onsen is one of the hot springs located in Miyagi's Narukoonsen-kyo. At the river bed near Kawatabi Onsen you can enjoy a beautiful display of rapeseed flowers and sakura together. Here among the tranquil rural landscape, sit traditional wooden Japanese style inns. Also, every year near the end of April, the "Osaki Narukoonsen Rapeseed Flower Festival" is held just as the sakura and Japanese flowers begin blooming.
Access: 5min from Kawatabi-Onsen Station (JR Rikuu East Line) by car
Address: Naruko Onsen kyo-Kawatabi, Osaki-shi, Miyagi
Website: http://en.naruko.gr.jp/