As we ease into the new normal and step out into the outdoors once again, I've looked to the wide range of free-to-view programmes available on the NHK World-Japan website to get some inspiration on what I should explore next.
So far I'm loving the insider information and exposés on the local food and culture, which gives a deeper insight into what even locals commonly know of Japanese culture.
Trails to Oishii Tokyo – BREAD
Duration: 28 minutes, available until April 8, 2023
Since being imported in the 16th century by the Portuguese, bread in Japan has evolved into a myriad of variations such as sweet breads, savoury fried breads and decorative dessert breads. Bread consumption in Japan has actually surpassed that of rice since 2014.
We join reporter Darsha from Belarus as she explores the multitude of baked options offered by Japanese bakeries. In addition to the european breads Darsha is used to, Japanese bakeries typically offer a wide selection of plain bread, sandwiches, Danish pastries and even filled buns incorporating beef stew, crab salad and even egg tartare.
At Ginza Kimuraya bakery, the star product is anpan, a successful fusion of the western bread with anko, a Japanese sweet red bean paste. It was invented by Yasube Kimura 150 years ago using sakadane, a yeast made from rice and koji, and birthed the delicious movement of breads with fillings like custard, jam and curry.
Darsha's last bakery stop is Pelikan, where a queue of hungry customers forms every day to buy its signature shokupan. Pelikan's popularity coincides with the rise of Western style breakfast with toast bread, and Pelikan's goal is to replace rice with similarly soft and fluffy bread.
Throughout Japan, bread is being used in creative ways. Watch the video and join Darsha as she makes bento-inspired bread art and tries sushi-inspired dishes at a unique bakery that serves up a creative menu to diners who visit at night.
Darsha expressed it best: in Japan, there are no rules for bread.
15 Minutes - Close to ART: The Reversible Destiny Lofts Mitaka
Duration: 15 minutes, available until April 15, 2021
I have frequented Inokashira Park and the Ghibli museum in Mitaka but have never heard of the Reversible Lofts. Designed by Arakawa Shusaku and Madeline, every room has a unique design and sports a rainbow of vibrant colours.
Homma Momoyo, the executive director of the Reversible Lofts, shares her expertise on Arakawa and Gins. The overriding theme of their oeuvre is the interrogation of death.
Momoyo explains that Arakawa and Gins' primary method was to subvert the viewer's entrenched worldview and notions of common sense. The question "would Helen Keller like to live here?" spurred the design decisions in the Reversible Lofts.
If you're intrigued like me, you can also visit the bowl-shaped Site of Reversible Destiny in Yoro Park designed by Arakawa and Gins.
Unfortunately, midway through various projects on living spaces, both Arakawa and Gins have passed on. But their dream to construct futuristic self-sufficient and interconnected communal spaces still lives on.
Although Covid has presented unprecedented obstacles, I'm glad to be reminded of the boundless creativity and ingenuity exhibited through these Japanese artists of food and architecture, as a sign of better times to come.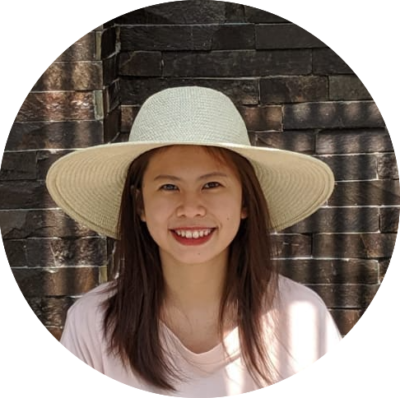 Quarantine-time-only chef and baker who is temporarily enjoying travelling on the interwebs.