This year's Flower Festival in Tachikawa's Showa Kinen Park invites you to come and see hundreds of tulip fields in a variety of types and color. You can admire these flowers until May 22nd (Sunday).
WAttention staff visited the park on a Saturday and was overwhelmed by its beauty and colors.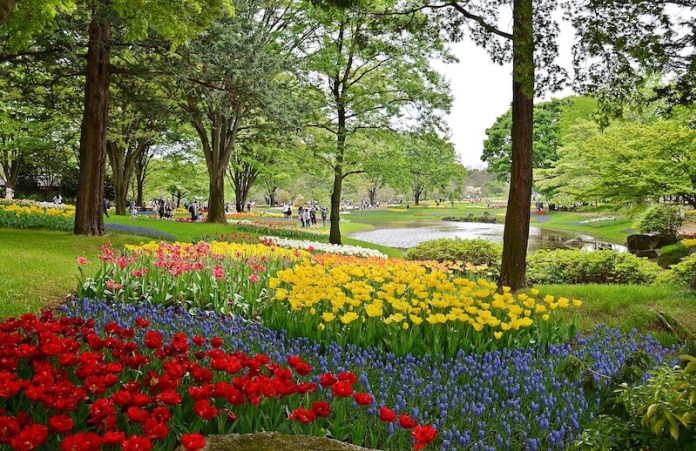 The little pond and stream contribute to the calm atmosphere, which helps you relax while being surrounded by nature.
The flowers match each other very well and create a harmonic play of colors.
After strolling around and enjoying all the pretty tulip fields, this special photo-spot in the shape of a house is sure to be a great memory of your trip.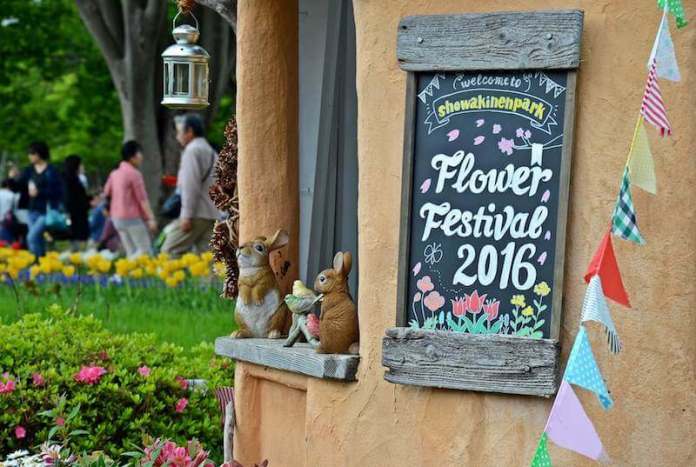 Another flower field full of poppies is in full bloom as well
Visiting Showa Kinen Park during Golden Week makes for a perfect day trip, not just for couples or friends, but also for families. Entrance will be free on April 29th, and on May 5th it is free for elementary and middle school children as well as for their guardians. To explore the whole park we suggest to plan a full day to see all the attractions, playgrounds, events, flower fields, etc.
It is also possible to rent bicycles, unicycles, pedal boats or rowboats. At the BBQ Garden, you can hold your own grill-party, as well as play disk golf,  petanque, croquet, lawn bowls and much more.
Food stands and restaurants are located in nearly every area of the park, where you can enjoy Japanese food and snacks as well as the limited time tulip soft cream.
Park details:
Showa Kinen Park
3173 Midoricho, Tachikawa
Tokyo 190-0014
Opening hours: 9:30 ~ 17:00
Entrance fee: Adult (over 15) 410yen
Children (6 to 14) 80yen
Senior (over 65) 210yen
Access: From Shinjuku Station by JR Chuo Line (Express Train) about 25min until Tachikawa Station, 10min way to Akebono gate
Website: http://www.showakinen-koen.jp/event/httpwww-showakinen-koen-jpp5370/
---
WATTENTION WRITER PROFILE