Narita International Airport is a primary departure point for overseas flights out of Tokyo. Located in a beautiful Narita, the town for which the airport is named, the international hub is mere minutes from a full Japanese cultural experience. What many travelers do not realize, however, is that Narita Airport is not quite as conveniently located as one might expect. In fact, the town of Narita rests deep in Chiba, not Tokyo. While Chiba neighbors Tokyo Prefecture it can take over an hour for travelers to reach the airport from the city. Fortunately, Narita International Airport is well-equipped with convenient transportation options so that travelers can get safely to their flights with minimum hassle and expense. Of course, there is even a convenient bus from Tokyo to Narita Airport.
The A Budget-Friendly Option
Many travelers who are familiar with the airport and the usual transportation means used to reach it may recommend one of the train options such as the JR Narita Express or the Keisei Skyliner. Directly connecting major hubs in Tokyo with the Narita Airport international terminals, these trains can certainly offer a convenient transportation option for travelers. However, there are also more cost-effective ways for travelers to get to Narita from Tokyo without sacrificing on convenience. The bus from Tokyo to Narita Airport is one of the most budget-friendly and convenient means of transport to the international hub.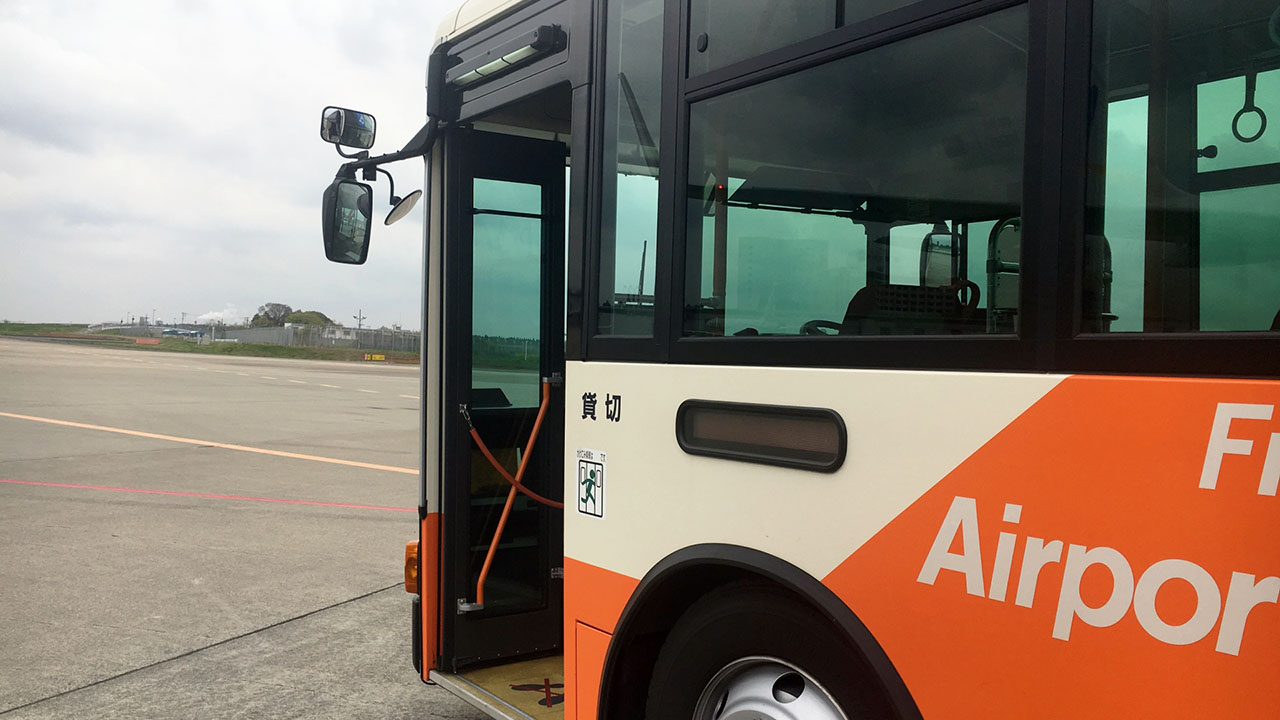 While the express trains to the Narita airport typically cost 2-3,000 JPY – approximately 20-30 American dollars – the Keisei-operated shuttle bus from Tokyo to Narita Airport costs only around 1,000 JPY, or around 10 American dollars. What's more, travelers won't have to worry about losing any time, as the shuttle and the trains all take approximately one hour to reach the airport from its point of departure as the trains. It should be noted that the total commute time of the shuttle bus may vary with traffic. To avoid any potential problems, try taking the bus when traffic is usually not so high.
The Bus from Tokyo to Narita Airport is Conveniently Located in the City Center
The bus from Tokyo to Narita Airport leaves from a stop near Tokyo Station, one of the main central hubs in the greater Tokyo area. Tokyo Station connects to over ten train lines that spread all over the city. The station and its surrounding areas are thriving with shopping, restaurants, and convenience stores for travelers to enjoy before their departure. Several famous sightseeing spots, such as the Imperial Palace and Hibiya Park are also within reach. Additionally, even the face of Tokyo Station is a spectacular piece of historic architecture with national significance.
How to Take the Bus from Tokyo to Narita Airport: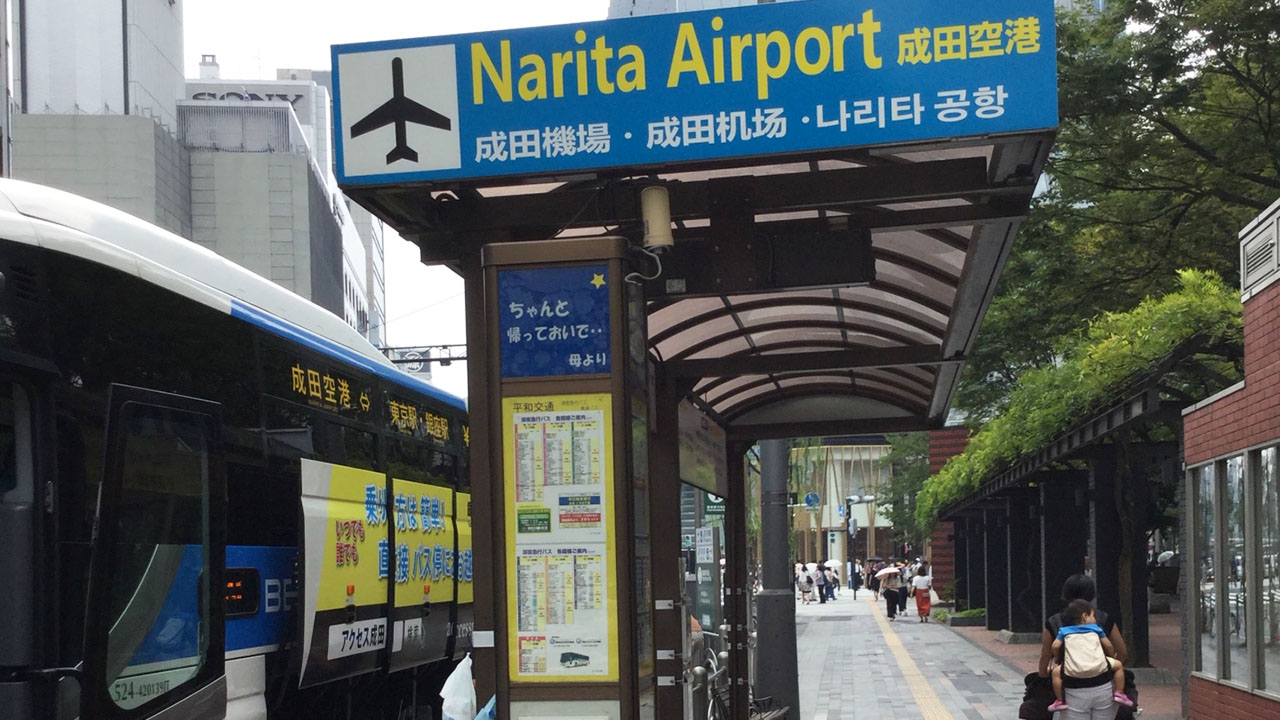 While Tokyo Station should be easy to reach by travelers, the bus stop for the bus from Tokyo to Narita Airport can be trickier to find. The stop is near the Yaesu exit of the station on the far side of the road. After exiting the Yaesu North Exit near the Daimaru department store, travelers will need to cross the street and then turn to the left in order to find the bus stop. There is a nearby Family Mart that can be used as a landmark reference. The bus stop will be marked as "Tokyo Station 3". It should also indicate that this stop is for the Tokyo Shuttle for Narita Airport. Additionally, there will be standing signs indicating where passengers should line up for the shuttle. There are separate lines for those with a reservation and those without.
Booking and Reserving the Bus from Tokyo to Narita Airport
Booking Ahead: While a reservation is not required before taking the shuttle bus from Tokyo to Narita Airport, travelers may want to book their tickets online. In addition to receiving a small discount (a 100 yen or about one U.S. dollar reduction), during a busy travel season, such as Golden Week or Obon, it is possible for the shuttle bus to fill up rather quickly. So, booking tickets ahead will guarantee travelers a spot on the bus of their desired departure time. For those who prefer to book ahead, the Keisei official website or Rakuten offers online booking. Alternatively travelers can book tickets for the bus from Tokyo to Narita Airport at a convenience store. It should be noted that while the Keisei website offers English booking, the Rakuten website and convenience store ticket vending machines are only available in Japanese.
If travelers can also pay upon boarding the shuttle. However, travelers should arrive at the bus stop early. As there is a departing shuttle every twenty to thirty minutes, travelers unable to board a full bus may be able to take the next one.
A Point to Consider Regarding Transit Time
While the shuttle bus from Tokyo to Narita Airport only takes about an hour, travelers should also consider the time it takes to reach Tokyo Station. Fortunately, where are many sites, like Japan Transit Planner, that that calculate routs and transit times.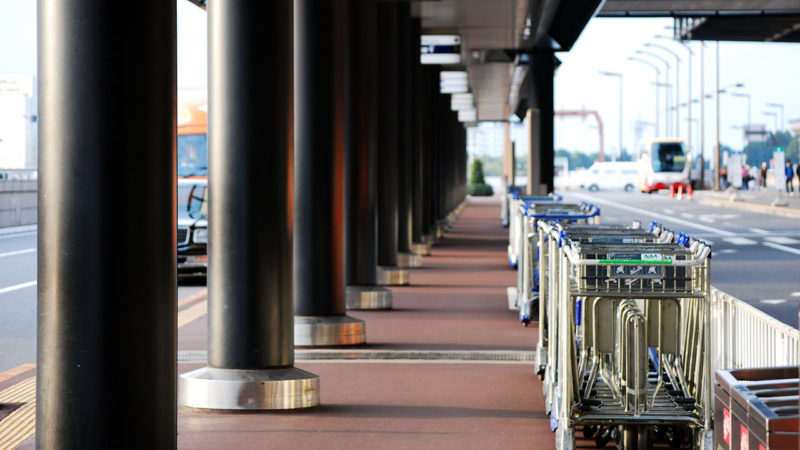 For travelers with heavy luggage, taxis can also quickly carry passengers and their belongings to Tokyo Station. From there bags can be loaded on the bus from Tokyo to Narita Airport.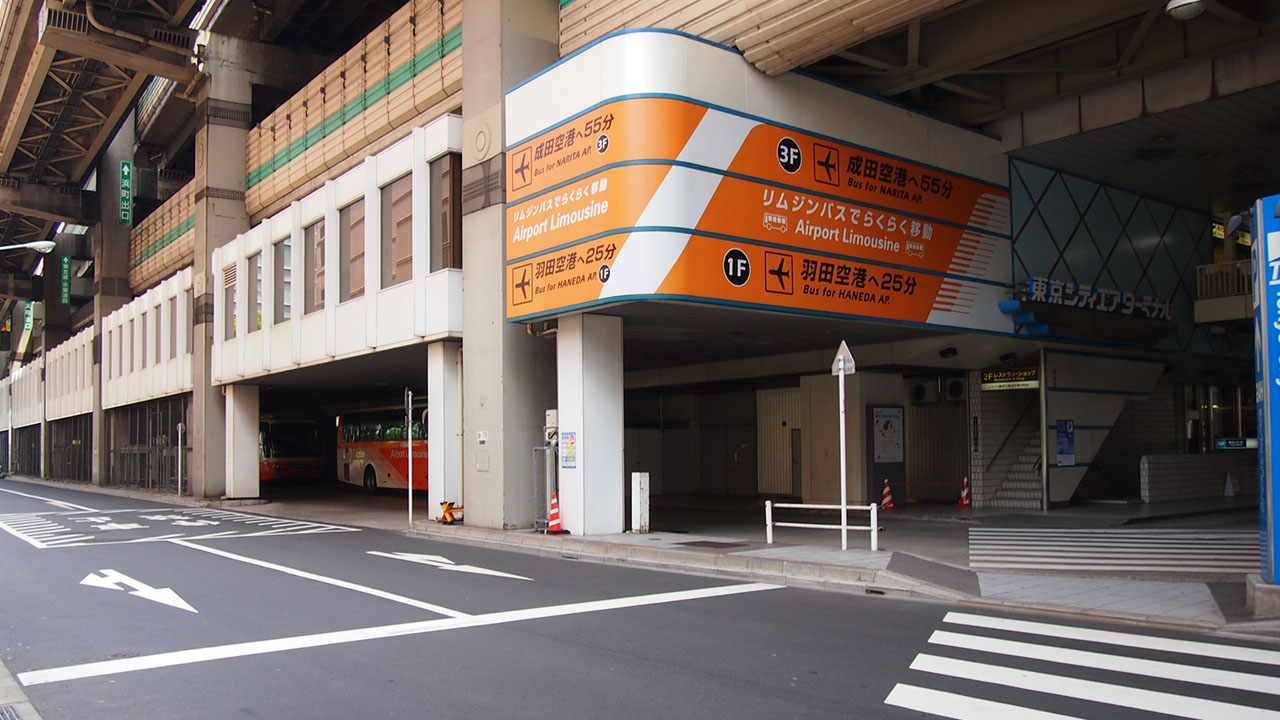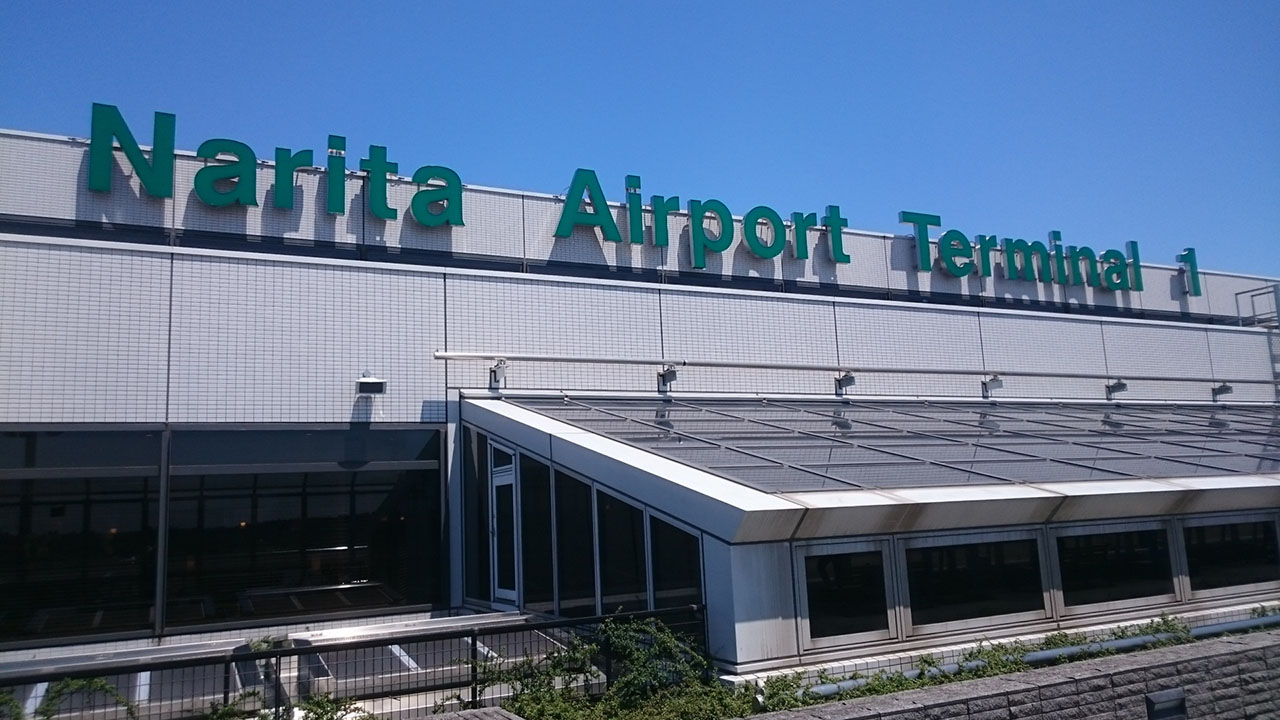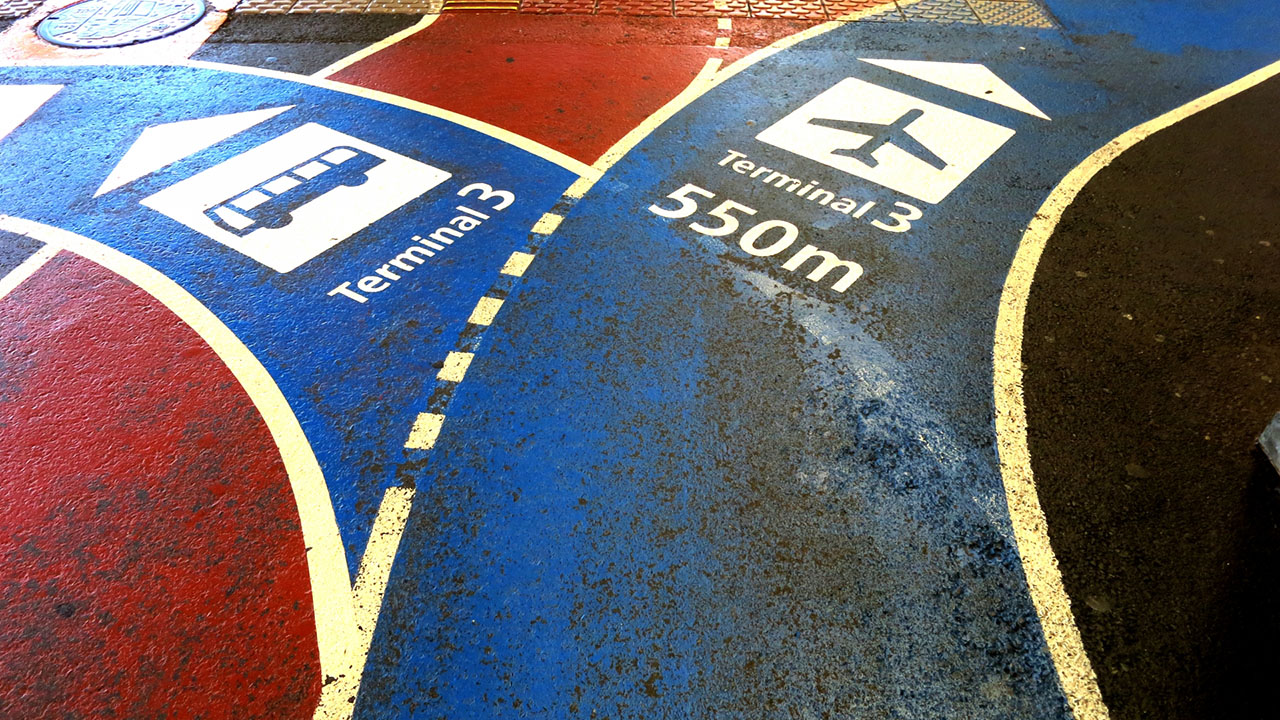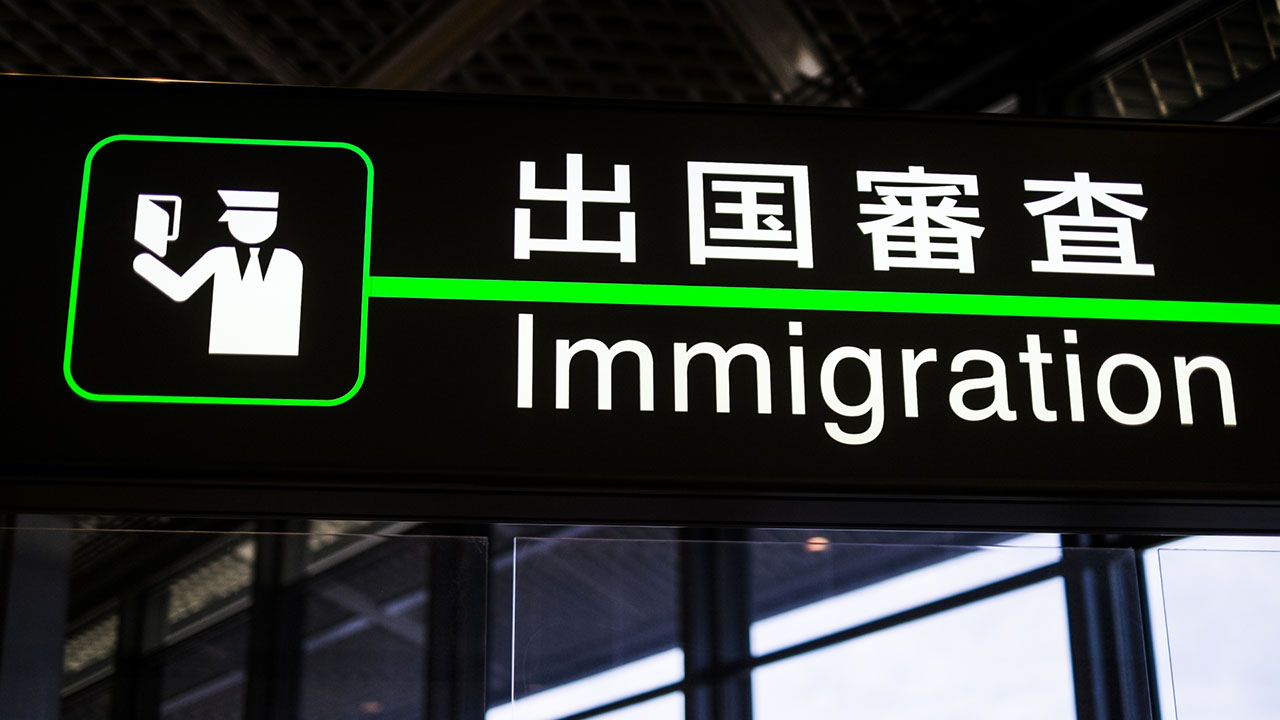 For the seasoned traveler and the Tokyo first-timers alike, dealing with airports and transportation can be among the most stressful parts of planning a trip. Getting the details sorted out ahead of time can not only save time and money, it also makes for a much more stress-free, enjoyable experience. The bus from Tokyo Station to Narita Airport can provide a cost-effective, convenient, and hassle-free option for getting out of the city and onto the first leg of your trip. While we can't help you with all of your travel planning, we hope that this guide will help our readers save themselves time and money as well as to more fully enjoy their traveling experience. Just remember to consider booking, transit time, and navigation ahead of time to make your travels as smooth as possible. You may even want to consider giving yourself an extra day to explore the areas around Tokyo Station and the town of Narita. Both locations are famous for sightseers and offer any number of options to enjoy before you head out on your adventure. Regardless, whatever you decide and wherever you may be headed: happy travels!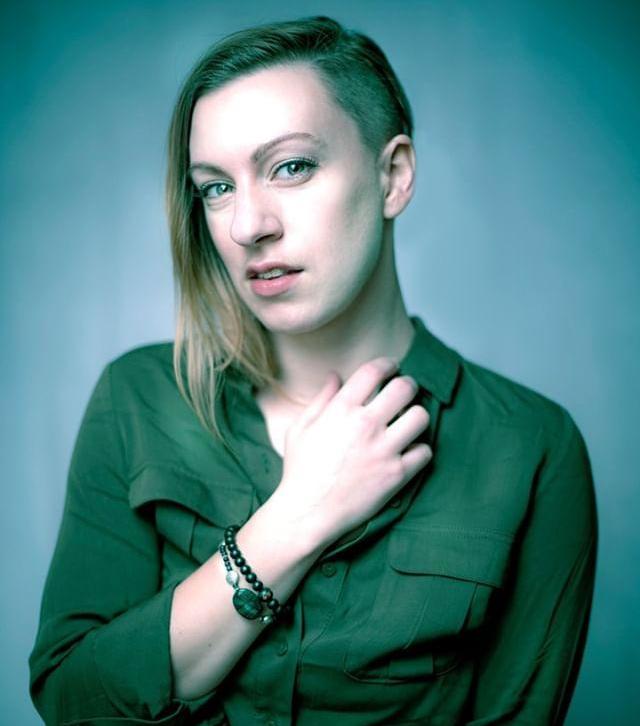 Johanna Collier is an American writer based in Tokyo. In addition to writing for Japan-based travel and gaming industries, she is active in the Japanese entertainment industry, regularly training in action, stunts, dance, and other performance arts. She is also an avid and adventurous foodie and culture lover and is always on the lookout for a new adventure.
*Disclaimer:
This article was written by an outside writer, and WAttention is not responsible for any damage caused by the information on this page. Please be aware that the accuracy of the information posted in this article is not guarantied, and the content may be changed without notice.