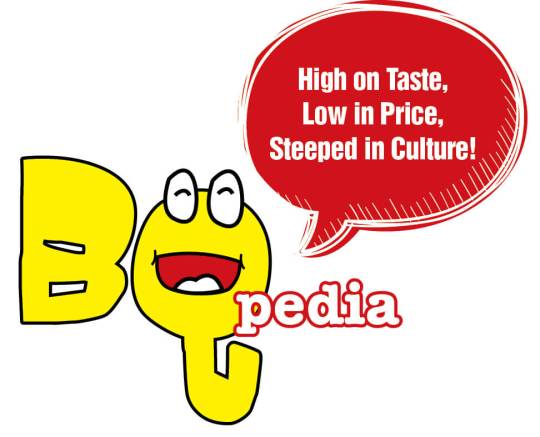 BQpedia: Your guide to the underbelly of Japanese cuisine
B級グルメ("B-Kyu Gurume") may mean "B-Grade Gourmet" but the only thing "B-Grade" about this food category is the price, as most Japanese will swear by the "A-Grade" taste of these local favorites. Not to be confused as the equivalent of "fast food" in the West. Let WAttention walk you through this food culture with our definitive BQ Gourmet guide!
Today's BQ menu: Oden / oʊ·ˈden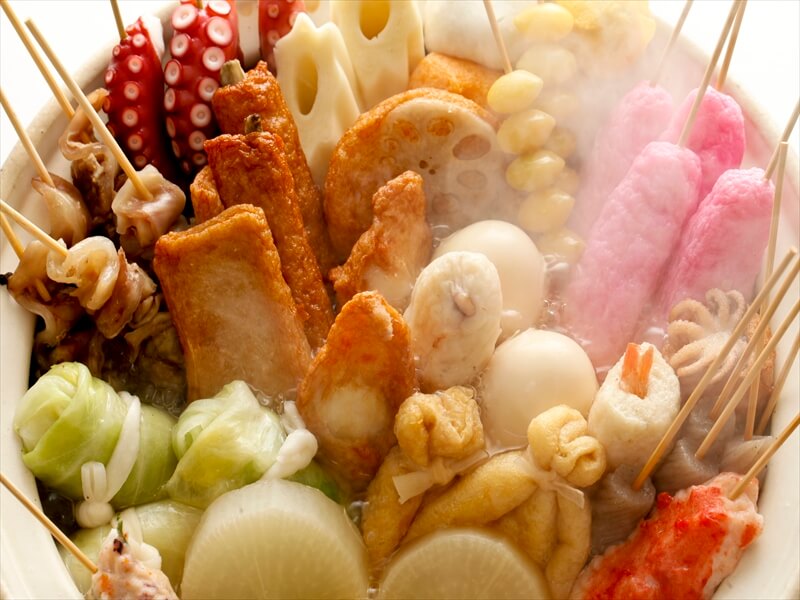 What it is: A traditional winter hot pot dish, commonly consisting of radish, kelp, boiled eggs and konjac, tofu and fishcakes in various shapes and sizes, simmered in a dashi soup broth, which is heavier in soy sauce in the Kanto Area (eg: Tokyo) and lighter tasting in the Kansai Area (eg: Osaka). In Shizuoka, the soup is black as beef stock is used along with a generous dose of soy sauce, whereas in Nagoya where the miso-culture wafts strong, a miso-broth is used.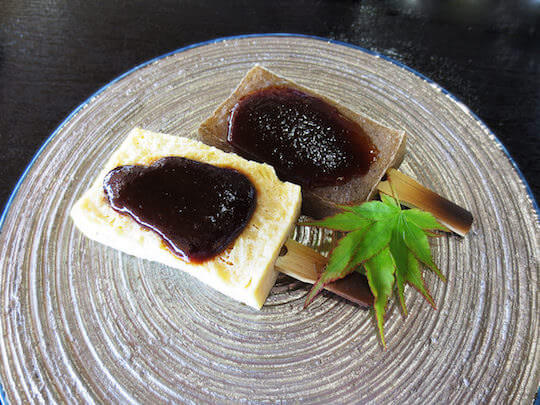 This mixed stew evolved from a snack called dengaku which is tofu grilled on a stick with a dollop of miso paste, named after the eponymous dancers who performed on sticks. In the Edo era, other foods like potatoes and konjac yams were also skewered and grilled. Over time, these skewers were put in a hot pot of broth and stewed. It can be speculated that when these items were taken off the sticks, "gaku" was dropped from the name and the honorific "O" was added to give the current naming of Oden.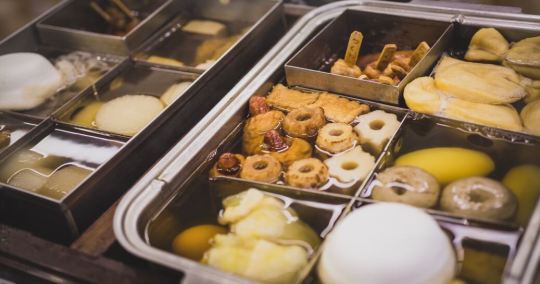 Where to find it: Finding oden is as easy as heading to a local izakaya, street stall, or yes, nearly every convenience store (conbini), as early as September. To order at the conbini, simply pick out your preferred items, pour the soup to your liking, and pay at the counter. And if that's not convenient enough, you can even find canned oden vending machines in Akihabara! Of course, aficionados can also search for specialty stores with set menus—some offering a selection of over 50 items.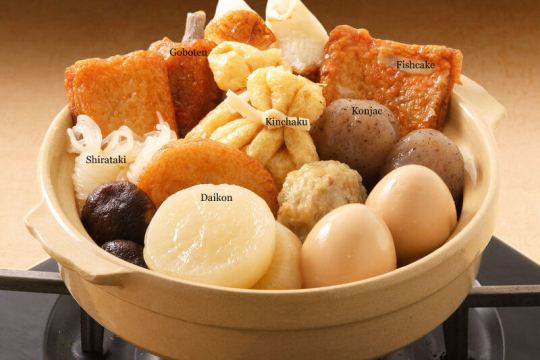 What's inside:
Daikon: radish that soaks up the broth thoroughly
Konjac: made from the konjac potato, springy with near zero calories!
Goboten: fried burdock root (gobo) with fish paste
Kinchaku: a small pouch of deep-fried tofu, filled with mochi
Shirataki: translucent konjac strings have a chewy texture, and are the perfect low-calorie noodle alternative!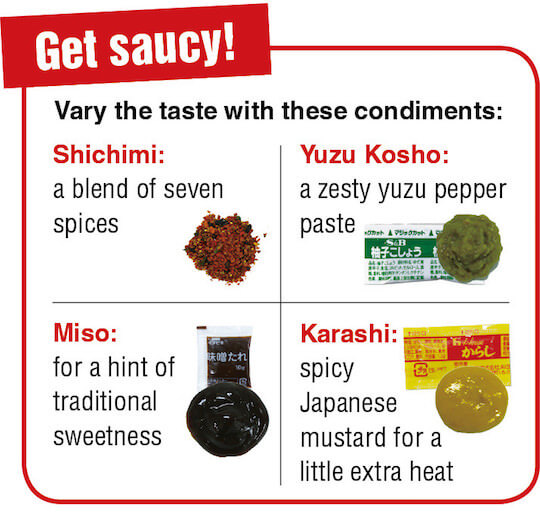 How to enjoy it: Oden is enjoyed on its own as a main dish. At some conbini you may have the option of adding udon to the soup. Choose any item that looks appetizing or interesting to you—the taste may be mainly of the broth, but enjoy the different textures.