Larger than life lanterns at the Aomori Nebuta Festival
Ready to celebrate Japan's ancient traditions at a matsuri of massive proportions? Grab your geta, and head up to the Aomori Nebuta Festival on Aug. 1-7, one of the most colorful and lively festivals in Japan.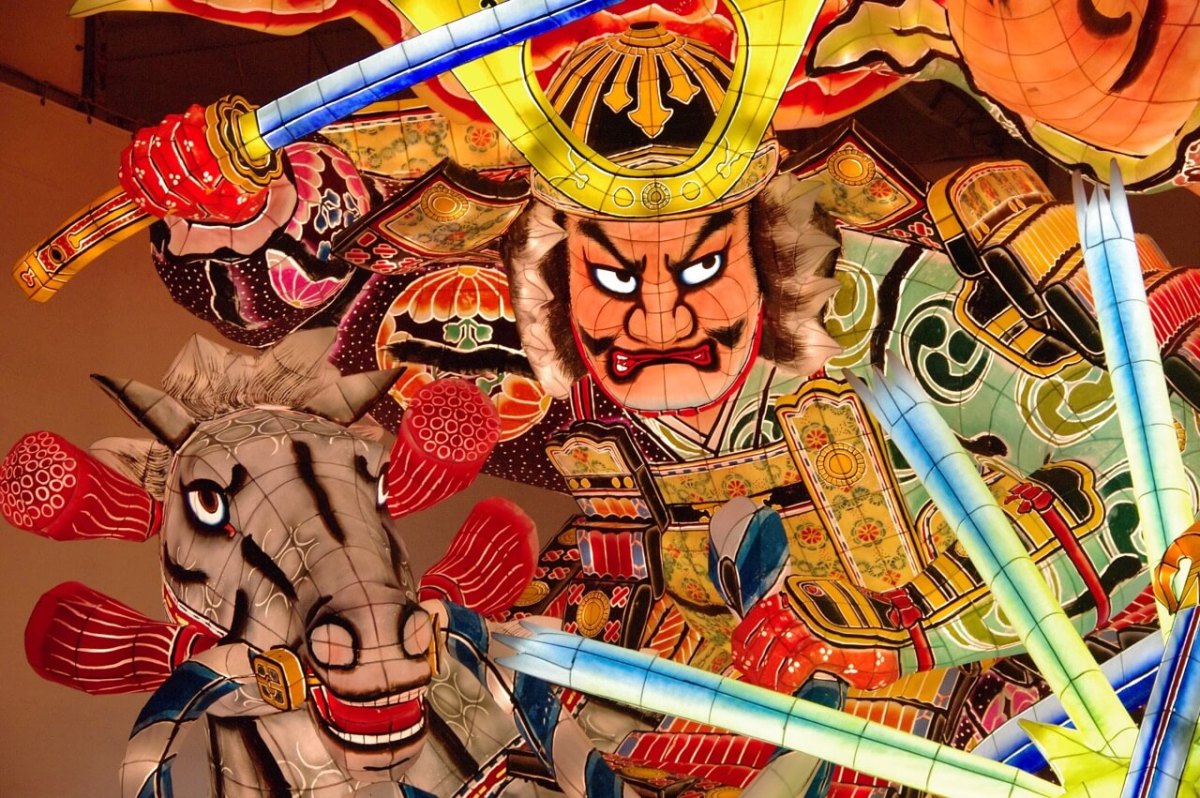 One of Japan's Big Three Fire Festivals, this 6-day festival in Aomori city, located along the northern tip of Honshu, attracts over 3 million visitors per year – nearly 10 times the population of the city itself! Above all, locals and tourists flock here to gaze upon the enormous lantern floats (nebuta), decorated as historical and mythical characters.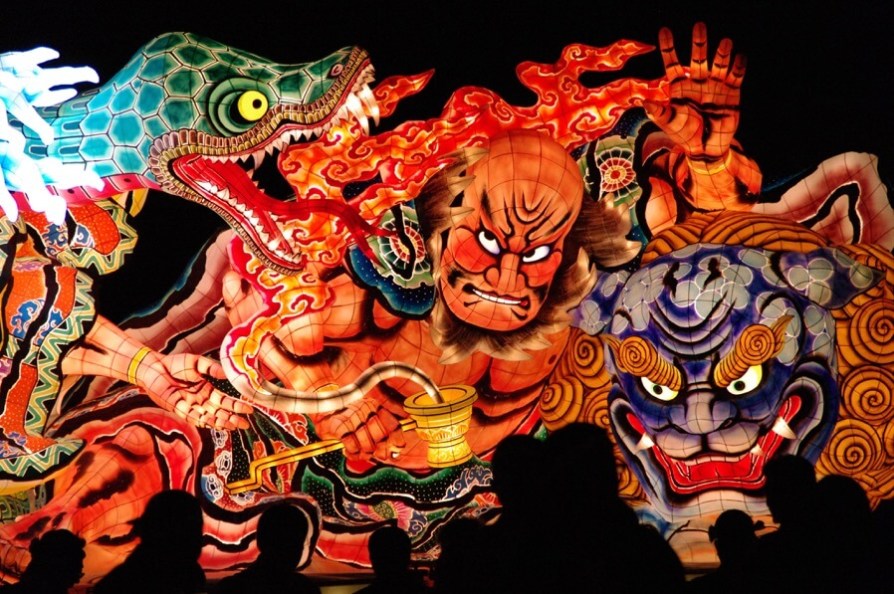 Towering as high as 5 meters and weighing up to 4 tons, locals prepare year-round to construct these intricate floats out of traditional washi paper and wire. According to tradition, this festival began by placing lanterns as offerings on the water as a purification rite, but over time the scale of these lanterns grew to their current magnitude. While originally lit by candlelight, hundreds of lightbulbs are now weaved throughout to brilliantly illuminate these multistory lanterns.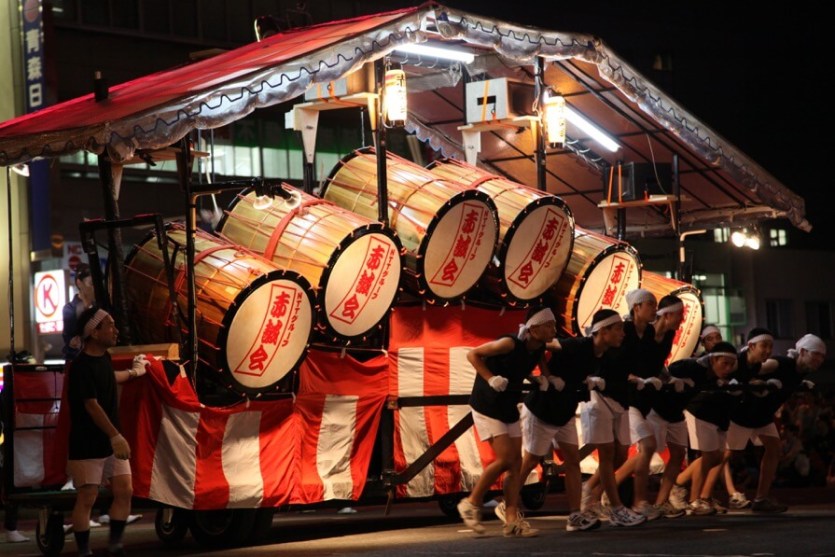 But these visually impressive floats are just half the festival fun. Each night, over 20 of these nebuta parades along with the equally colorful haneto dancers. Draped in vibrant red and yellow sashes, these hanetos are known particularly for their loud shouting and wild dancing. With up to 2,000 of them surrounding a single float, moving merrily to the beat of the taiko and tunes of the fue (traditional Japanese flute), they help create one of the liveliest festival parades in all of Japan.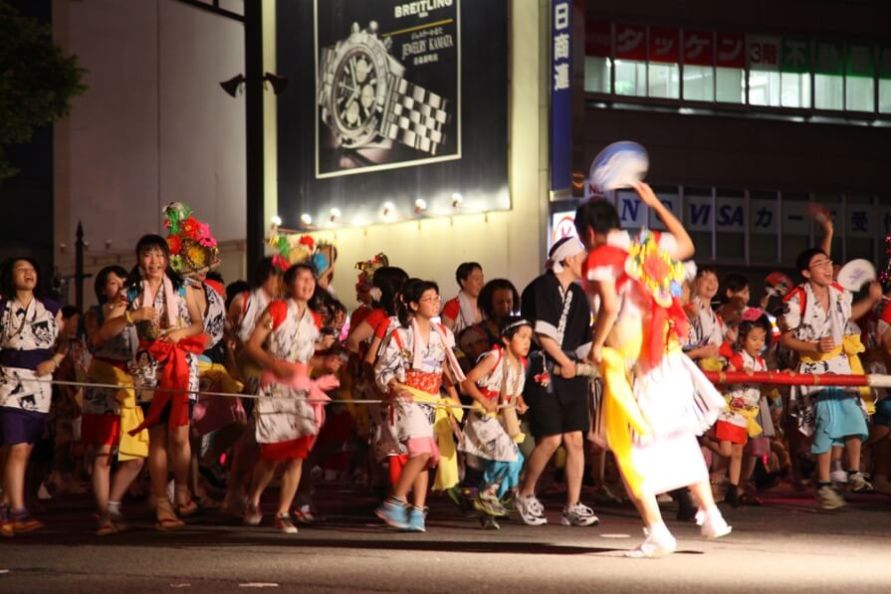 And the best part is, unlike other parades where you are limited to viewing from the sidelines, here you can actually join in the parade action yourself by renting a haneto costume (about 4,000 yen)! Regardless of experience, anyone with a haneto costume can fall in step to the enthusiastic dancing, and join the throng of thousands shouting at the top of their lungs, "Rassera! Rassera!"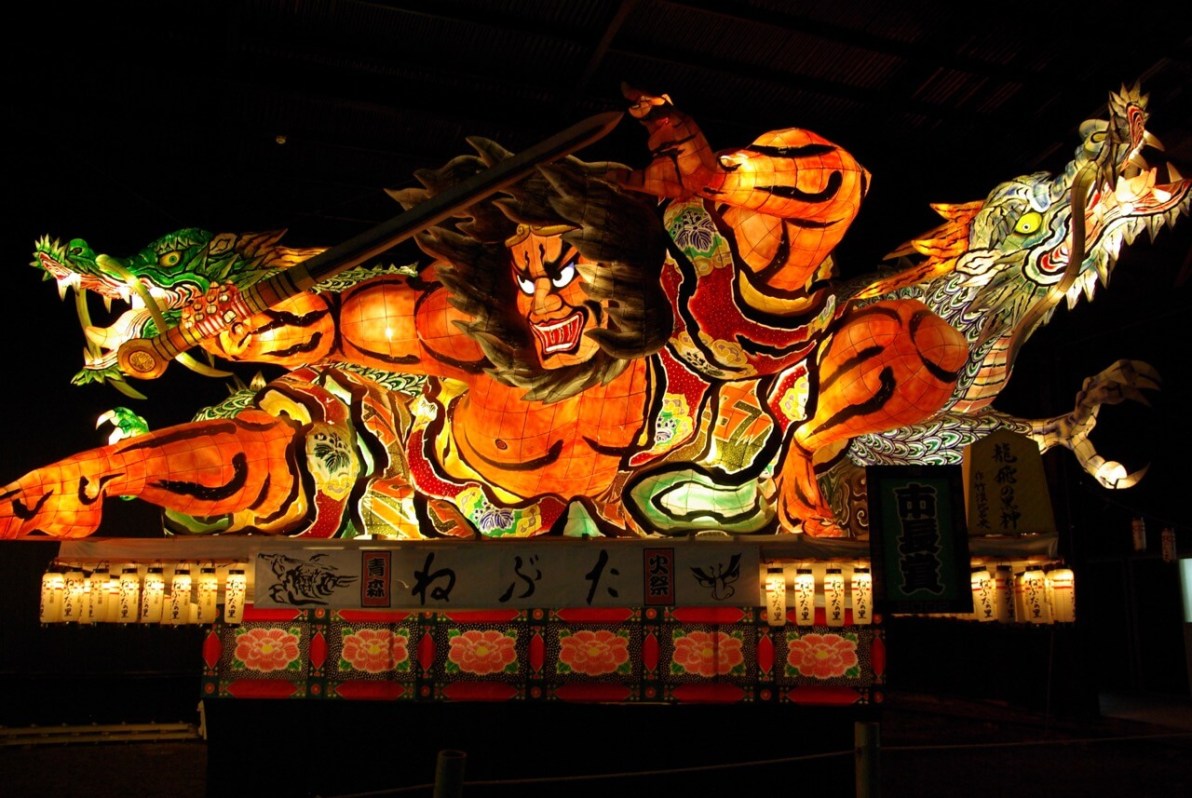 On the final evening, be sure to catch the boat parade, where the selected prize-winning nebuta are set out to sail on boats down the Aomori Bay. With 11,000 fireworks bursting above, and these gorgeous lanterns lighting up Aomori Bay below, it's the perfect evening entertainment to say farewell to this summer festival.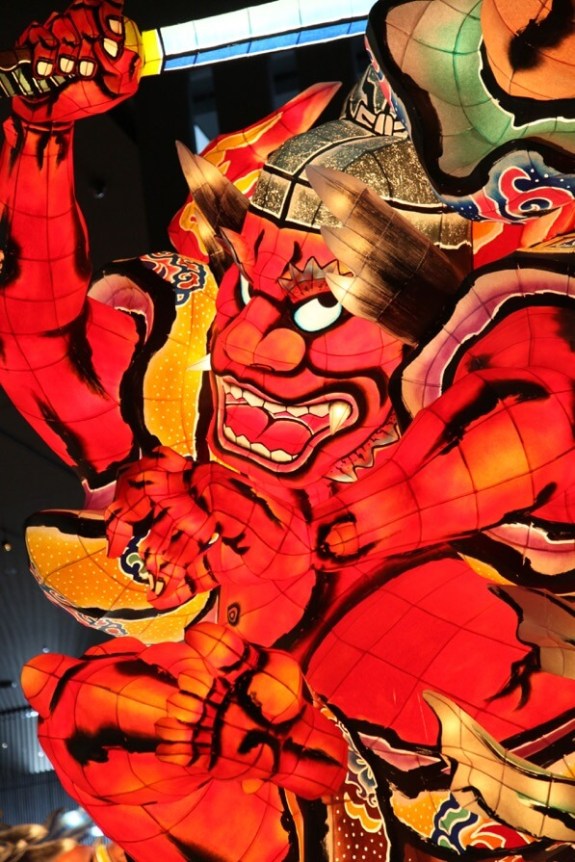 Aomori Nebuta Festival
Time: Aug. 1 Festival Eve 6pm-9pm; Aug 2-6 Nighttime parade 7:10pm-9pm; Aug. 7 Daytime parade 1pm-3pm, Boat parade and fireworks display 7:15pm-9pm
Access: JR Tokyo Station to Shin-Aomori Station via Tohoku Shinkansen, Shin-Aomori Station to Aomori Station via Ouu Line.
URL: Official Site