Everything You Need To Know To Become A Ramen Expert
---
Just like how spaghetti is served in different sauces (tomato-based, carbonara and alle vongole come to mind), ramen comes in a wide array of different soups. To know all about ramen, first you have to know all the flavors of soup. The flavor of ramen soups vary from each other just as much as the character of one ramen master varies from another. However, most ramen can be categorized in the following types.
Shoyu (Soy Sauce) : The Classic Ramen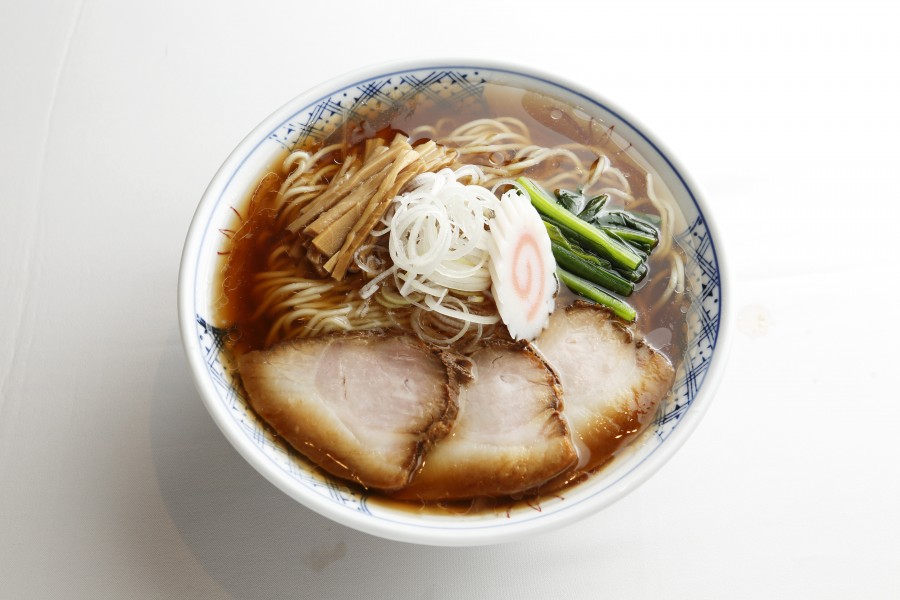 Shoyu Ramen is the most basic version of Japanese ramen, and has its roots in Tokyo. A soy sauce based soup similar to that of Japanese noodles as soba and udon was used to familiarize the Japanese with a type of noodle that was still foreign to the nation at the time. Together with soy sauce, a wide array of ingredients such as chicken bones, niboshi (dried sardines) and vegetables are used to bring out an original flavor. There is no shortage of Shoyu ramen shops in the nation's capital.
Shio (Salt): The Delicate Ramen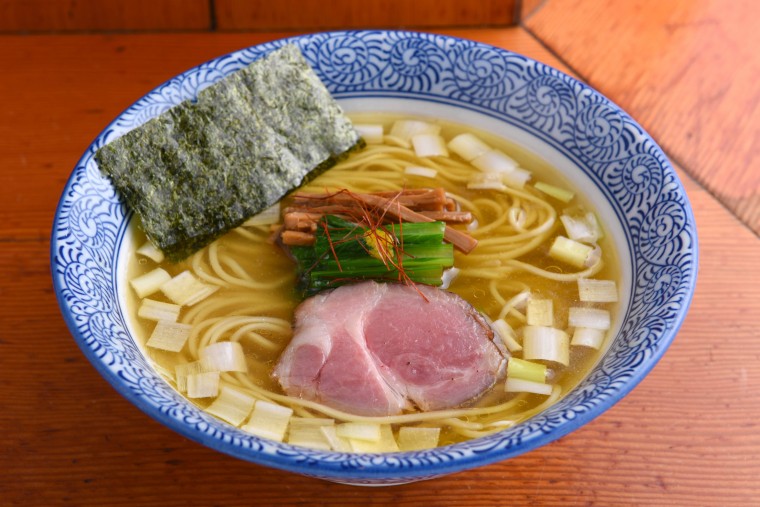 For something a bit lighter on the stomach, Shio Ramen is the best choice. That's because the soup is not as thick and fatty as most other ramen. Together with salt, which is used as the basic ingredient for the soup, chicken bones and pork bones are often used in the soup broth. However, they aren't boiled as deeply as in other ramen. This results in a more delicate flavor. Tanmen, a popular type of Shio Ramen, is especially beloved by the ladies as it is topped with a mountain of fresh vegetables.
Miso: The Heartwarming Ramen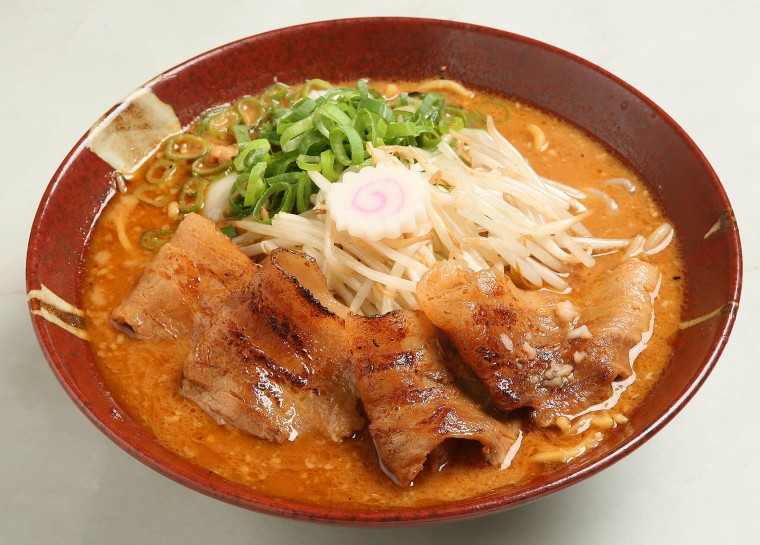 Miso Ramen first came to life in the fifties when customer at a small eatery in Sapporo asked the cook to put ramen noodles in his tonjiru (miso soup with pork meat). Today, miso ramen is often mixed with pork bone broth and pork lard to keep you warm during the winter. Corn and butter are often used as topping, which you will not often see in another ramen. Make sure to slurp down a bowl yourself next time you visit Sapporo!
Tonkotsu (Pork Bone Broth): The Heavyweight Ramen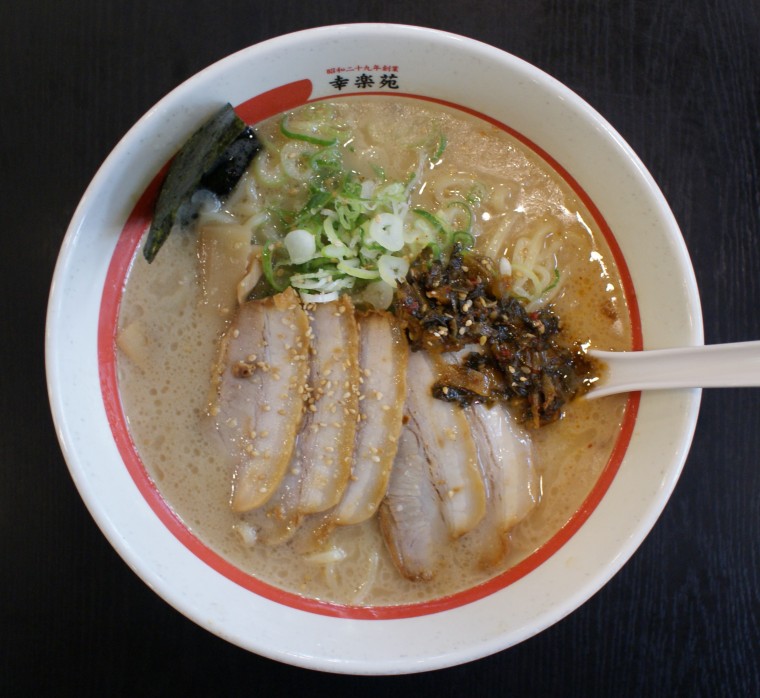 You could say that Tonkotsu Ramen is what cream sauce is to spaghetti. The deeply boiled pork bones create a thick, creamy soup. Without a doubt, it's the heaviest on the stomach among the basic ramen soups. Although Tonkotsu Ramen – which has its origins in Kyushu – is arguably the most popular sort of ramen today, it was not until the nineties that it became popular throughout the country. Head down to Fukuoka to find great tonkotsu ramen.
Tsukemen: Another way to serve ramen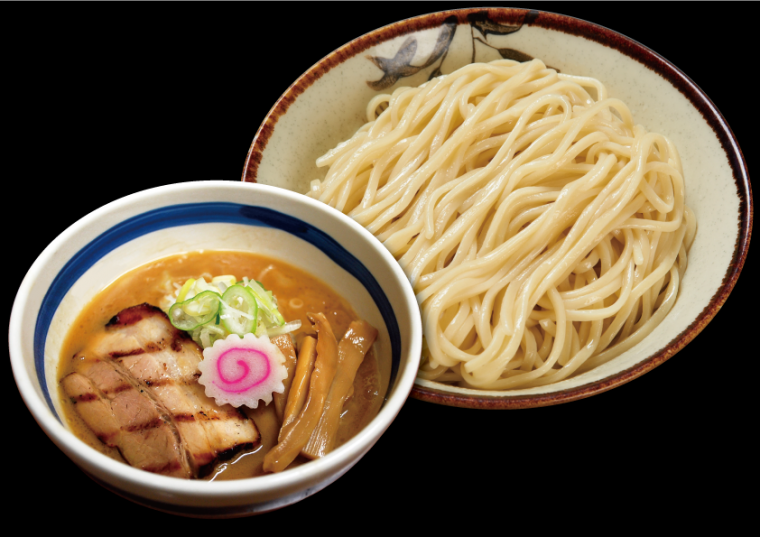 Tsukemen puts the main focus on the noodles rather than the soup. For that reason, they're served separately to dip in the soup. Noodles for tsukemen are usually thicker than that of standard ramen, and are cooled down to create an extra firmness. This version of ramen was invented by Kazuo Yamagishi of Taishoken Ramen in 1955, who passed away in April 2015.
All about ramen: The dashi
The essence of a ramen's soup lies in its dashi, or soup stock. A number of different ingredients are boiled over a long time so that their flavor is extracted. The choice of ingredients for the soup stock and how long to boil them, are crucial elements that heavily influence the flavor of the soup. A true ramen master will keep perfecting this art for his entire life.
Regular soup stock ingredients are:

All about ramen: The noodles
Ramen noodles differ in texture, thickness and shape.
In Japan, you can specify the firmness of your noodles – hard, regular or soft. 
In general, the Japanese prefer chewy, firm noodles, but in some regions a more soft texture can also be popular. Of course, this is a matter of personal taste. That said, it cannot be denied that just as in Italy, al dente is how the majority likes their noodles cooked. And like how the type of pasta changes to match the sauce used, the same goes for the shape of ramen.
For Tonkotsu Ramen, the main focus is the soup. That's why Hosomen, or thin noodles are often used. Thinner noodles keep the dish from being too heavy. Futomen, or thick noodles, go better with Tsukemen as the dipping soup finely escorts their chewy texture.
When the soup is light in flavor, straight noodles might not be able to carry the soup to one's mouth even if the art of slurping is properly executed. But fear not, in a case like this, chijiremen – or curly noodles – will do the job, keeping a hold on the soup due to their curled shape.

All about ramen: The toppings
The picture is only complete once the chashu (roasted pork), a boiled egg, leek, nori, menma (fermented beansprout) and naruto (fishcake) are topped on the ramen. These toppings also give the dish a more healthy balance (well, at least to some extent). Toppings vary depending on the ramen in question. However, these are the most common. Now knowing all about ramen, we hope you will be able to enjoy ramen to the max. Don't forget to let us know once you find your favorite ramen!