For most part of the world that celebrates Christmas, a roast turkey is the main star of the Christmas meal. But in Japan, Christmas means a bucket of Kentucky Fried Chicken.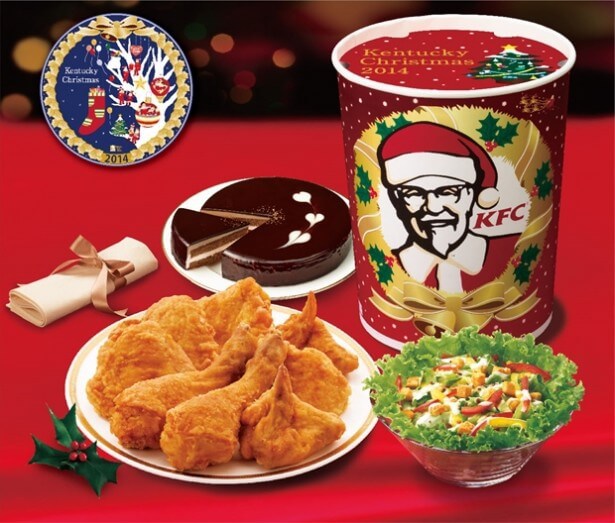 There are various theories as to how this tradition came about – either from a very successful marketing campaign by KFC years back, an innate Japanese preference for all things smaller and more compact (stemming from a perception that bigger objects tend to taste bland with a less refined taste), or even perhaps the uncanny resemblance between Colonel Sanders and Santa Claus…
Orders are taken for the KFC bucket around two weeks before Christmas. And, in a bid to get a piece of the Christmas pie, convenience stores and supermarkets have also started frying up chickens in zest.
So, if you haven't already placed your KFC orders and don't fancy a long wait for fast food, you know where to go for your Christmas Fried Chicken. Or, you could just go cold turkey.
Here's wishing all our readers a Merry Christmas!