During the sakura blooming season, Yamagata shows two sides. During the day you see colorful "pompom"-like tufts of flowers and at night you are transported to a flowery fairy world. Here are some of the best sakura viewing spots in Yamagata.
Daytime Sakura
Yamagata Castle
During the Edo period, Yamagata Castle was the residence of the lord of Yamagata domain. Its formal name is Ka-jō (Ka castle). When the sakura are in bloom the castle area holds a festival with actors and entertainment from the Edo period. You can even spot the official Geisha of Yamagata City. There are approximately 1,500 sakura trees in the park surrounding the castle.
Basho Yamadera Memorial Hall
This hall is built to honor the poet Matsuo Basho. In this area there is a museum about haiku and a restaurant where you can enjoy tea and sweets. The memorial hall is on top of a hill in front of Yamadera, so you can watch the sakura on the hill while enjoying the sakura in the park.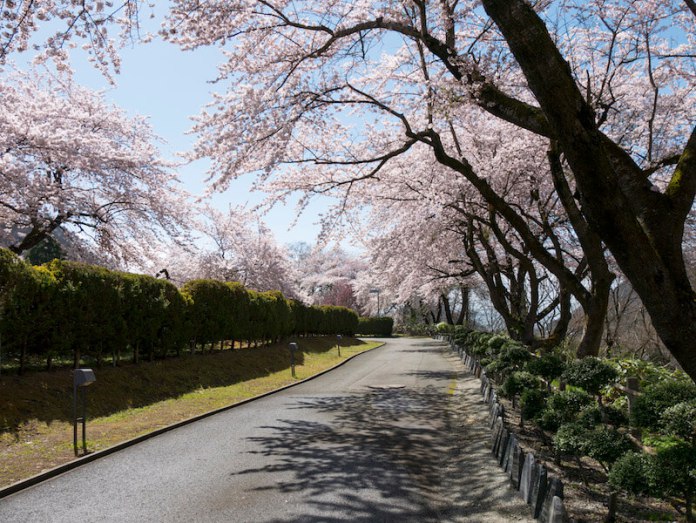 Yamagata City Hall
From the top floor you have a beautiful view over all of Yamagata city. Including the sakura.

Nighttime Sakura
When the sun goes down over Yamagata city there are still plenty of sakura to enjoy.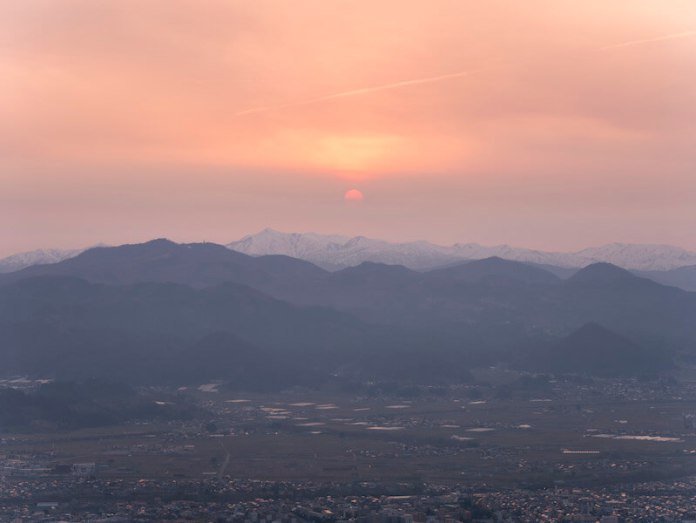 Mamigasaki River
At night the sakura lane next to the river is lit up and festival stands start selling their food. Be sure to bring something extra to cover up, because it can get quite cold watching the sakura at night. And if you need to re-energize, visit the festival stands to order some konnyaku or dondon yaki ' (rolled op okonomiyaki on a stick), the soul food of Yamagata.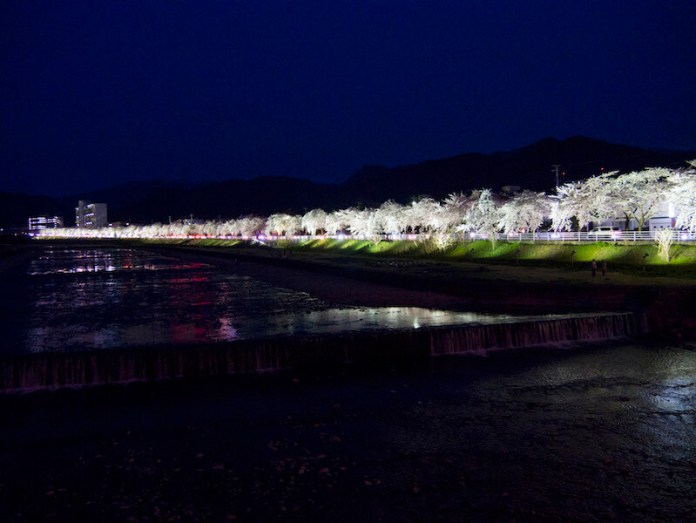 Yamagata castle
We are at Yamagata castle again to enjoy the sakura, but this time the atmosphere is completely different. The lights peeking through the thick coverage of sakura look like little fairies flying in between the flowers. The reflection of the castle wall in the sakure petal covered water  makes you stop and admire the amazing colors.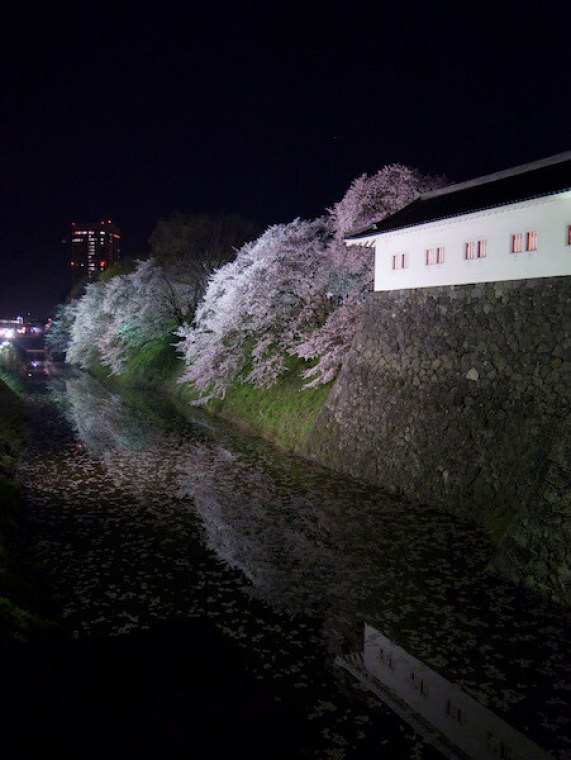 If you head deeper into the park you can see the same cherry blossoms from before, or are they? At night, the area is truly different.
Bloom Period: Mid to Late April
How to get to Yamagata from Tokyo:
Train: 2h 30min to Yamagata Station with the Yamagata Tsubasa Shinkansen
Express bus: 5h 30min from Tokyo Station
Car: 4h 20min Urawa Main Line ⇒ Yamagata zao I.C
From Osaka :
Train: 5h from Shin-Osaka via Tokyo (JR Tokaido Shinkansen Line) to Yamagata Station by JR Yamagata Shinkansen Line.