Go back in time on the streets of Kawagoe, where lovely old warehouses have been turned into adorable shops and peaceful cafés. Travel back to ancient Japan in an area lovingly called Koedo (literally meaning "little Tokyo"). You can enjoy traveling back in time here!
44-min from Seibu-Shinjuku to Kawagoe by Limited Express (Seibu Shinjuku Line)
Honmaru Goten (residence) of Kawagoe Castle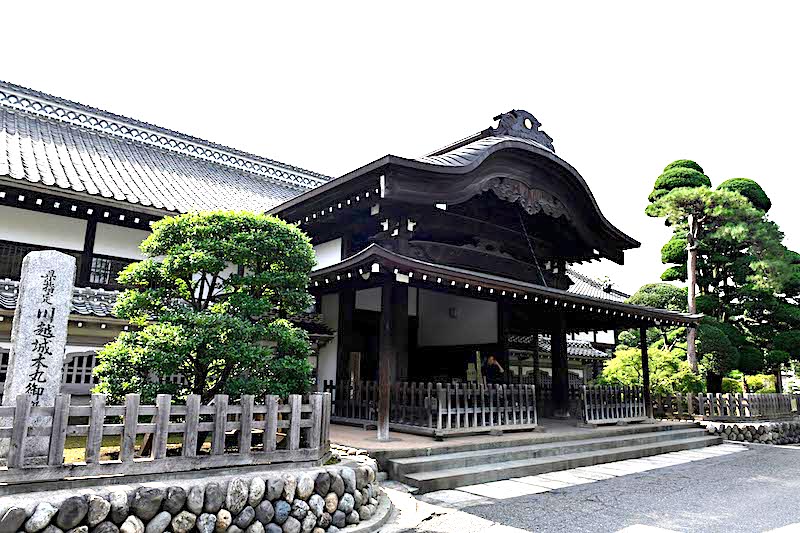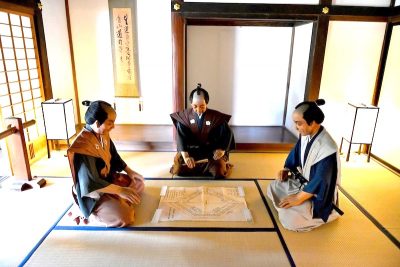 Built in the mid-15th century by father and son Ota Doshin (Sukekiyo) and Dokan (Sukenaga), Kawagoe Castle acts as a symbol for Kawagoe. Following a fire at the end of the Edo period, all that remains is the Honmaru Goten, built in 1848, by the lord of Kawagoe, Matsudaira Naritsune. Grand tatami rooms connected by wooden corridors evoke a sense of splendor despite their simple decor. As you gaze out the perfectly raked Japanese-style gardens, the serene atmosphere will transport you back in time.
Hours: 9am – 5pm (last admission 4:30pm)
Closed: Monday(open on national holidays, then will be closed on the following days)
Admission: 100 yen (adults), 50 yen ​(high school and college students)
Address: 2-13-1 Kuruwa-machi, Kawagoe-shi, Saitama
Access: 23-min CO-EDO Loop Bus ride from Hon-Kawagoe Station (Seibu Shinjuku Line). Get off at Honmaru Goten bus stop.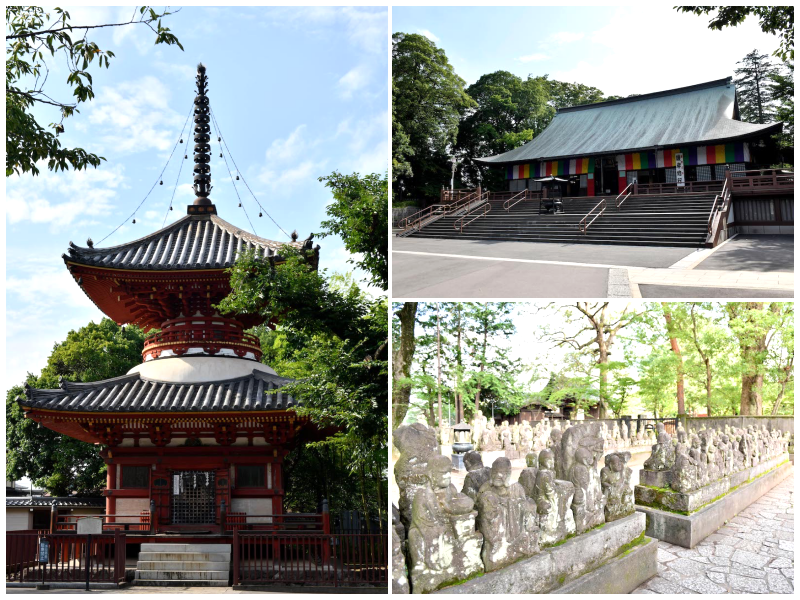 Built in 830 and associated with the Tendai sect of Buddhism, Kita-in is the most famous temple in Kawagoe. After being damaged in a fire during the 17th century, parts of Edo castle were moved to repair the structure. It features many important cultural assets, including the birthplace of Tokugawa lemitsu, the 3rd shogun in his line, and the powder room used by his nanny, Kasuga no Tsubone. The grounds also are home to five hundred Rakan statues, no two alike. Legend it has that stroke their head in middle of the night, you find the one feel warm and the face is resemble late parent.
Hours: Mar.1-Nov.23 8:50am-4:30pm, 8:50am-4:50pm (Sun & national holidays).Nov.24–End of Feb.8:50am-4pm, 8:50am-4:20pm (Sun & national holidays)
Closed: Dec.25–Jan.8, Feb. 2-3, Apr. 2-5
Admission: 400 yen (adults), 200 yen (ementary/junior high school students)
Address: 1-20-1 Kosemba-machi, Kawagoe-shi, Saitama
Access: 15-min walk from Hon-Kawagoe Station (Seibu Shinjuku Line)
Kurano-machi (Old storehouse zone)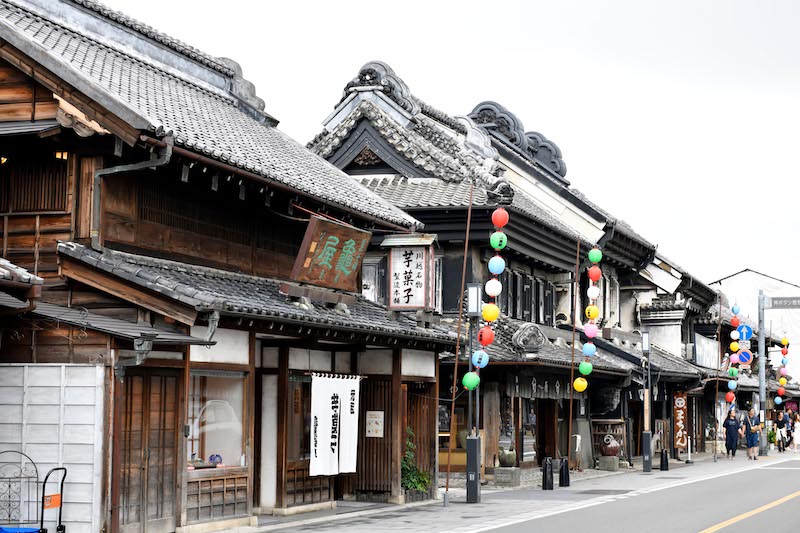 Travel further back in time as you explore Kurano-machi, the old storehouse zone. Time feels as if it has stood still, with many of the cafes and shops housed in old storehouses dating back to the latter half of the Edo Period. After being rebuilt due to a major fire in 1893, the buildings finished with black mortar, which are reminiscent of old streets, still remain today, tempting ​you into sample their wares as you stroll past.
Cafés/shops on Kurazukuri
NAKAICHI HONTEN is one such store, selling dried foods such as bonito and wakame. You don't need a time machine to sample these traditional flavors, as you can buy freshly grilled rice balls adorned with plenty of bonito from their store front. 
In the centre of Kurano-machi stands the symbol of Kawagoe: the famous Toki-no-kane (Time Bell Tower). Listen out for its ringing as you tuck into a delicious steamed sweet potato bun from Kasho Umon, a store selling Japanese sweets made with Kawagoe's famous sweet potatoes. In the summer, their purple sweet potato ice-cream is the perfect refreshing treat.
Access: 23-min CO-EDO Loop Bus from Hon-Kawagoe Station (Seibu Shinjuku Line). Get off at Kurano-machi bus stop
Kashiya Yokocho (Penny Candy Lane)
Venture out to Penny Candy Lane next, where there are about twenty traditional sweet shops lining a quaint stone-paved alley. Dating back to the Meiji Period, the low sloping storefronts beckon your sweet tooth in with their brightly colored sweets and nostalgic scents, making you feel like a child again. Plenty of other traditional snacks such as senbei and amezaiku are also just waiting to be tasted. The comforting and homely atmosphere has remained, continuing to bring childish joy (and perhaps a few cavities!) to generations of visitors.
Access: 2-min bus ride (CO-EDO Loop Bus) from Hon-Kawagoe station (Seibu Shinjuku Line). Get off at Kashiyayokocho bus stop
Taisho Period (1912-1926)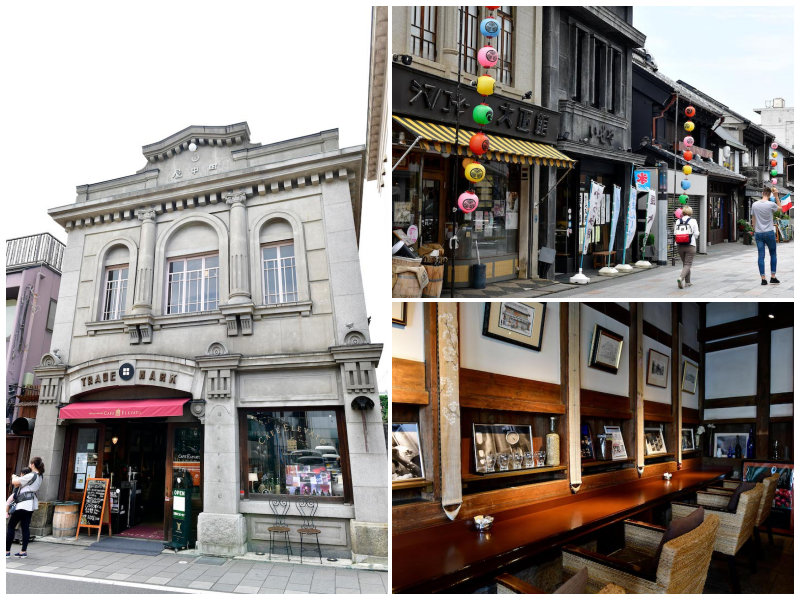 Take a glimpse into what Tokyo would have looked like at the start of the 20th century as you stroll down Taisho-roman Dori street. Dating back to the Taisho Period, its old cafes, restaurants and Japanese sweet shops transport you back in time, with many having been in business for over one hundred years. Art Café Elevato exemplifies the spirit of Kawagoe with its Taisho-style cement store front housing a polished wooden bar, plush armchairs and an interior that pulls you back into the modern era. Here you can try Kawagoe's award-winning craft beer, COEDO. With six different varieties including a scarlet beer made from Japanese sweet potato, you're sure to find a new favorite.
Art Café Elevato
Address: 6-4 Nakacho, Kawagoe-shi, Saitama
Showa, Heisei Period (1926-2019)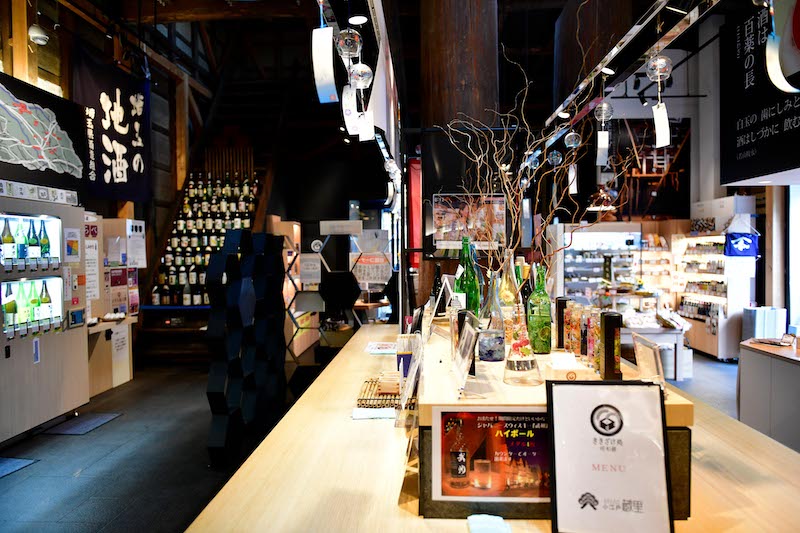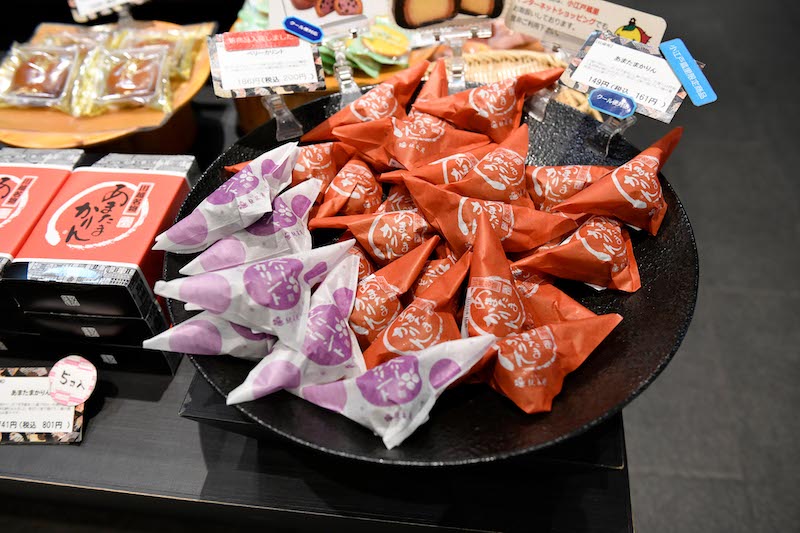 If exploring makes you thirsty, you can sample Japanese sake from thirty five different breweries across Saitama at Kikizake Dokoro Showagura. Housed in three storehouses dating from the Meiji, Taisho and Showa Periods, you'll feel as if you've entered a sake amusement park, with sampling machines enabling you to try the finest sake from each brewery. Dry or sweet, full-bodied or more delicate? Handy charts on the machines serve as a flavor profile for each kind of sake, helping even complete novices to navigate and discover your favorite. There are also other shops such as Omiyage Dokoro Meijigura, which sell souvenirs ranging from handmade crafts, pottery and toys to traditional snacks. With such a selection, you're guaranteed to find the perfect present to take home.
Hours: Omiyage Dokoro Meijigura 10am – 6pm (Nov – Jun), 11am – 7pm (Jul – Oct)
Kikizake Dokoro Showagura 11am – 7pm
Address: 1-10-1 Shintomicho, Kawagoe-shi, Saitama
Access: 3-min walk from Hon-Kawagoe Station (Seibu Shinjuku Line)
Upon leaving the station, you are greeted by the sight of CREAMALL, a Showa, Heisei-style shopping street lined clothing store, department store, pharmacies, restaurants nestling in between. Here, you can satisfy any shopping desire and even rent a kimono so that you can comfortably slip back in time as you explore the rest of Kawagoe. Whether you've worn a kimono before or not, renting one is simple as the shop owners help you every step of the way, from choosing the perfect color to dressing you and even styling your hair to complete the look.
Access: 4-min walk from Hon-Kawagoe Station (Seibu Shinjuku Line)
SEIBU KAWAGOE PASS Lucky Charm Ticket
This ticket is designed as a lucky charm and only available for foreign tourists. Start your round trip from Seibu-Shinjuku, Takadanobaba or Ikebukuro Station until Hon-Kawagoe Station. If you plan to take the limited express train from Seibu-Shinjuku to Hon-Kawagoe, another small fee of 500 yen is necessary for a one-way special-express ticket. This adorably designed ticket will be the best souvenir of your trip!
SEIBU 1Day Pass (+ Nagatoro)
By adding 500 yen to Seibu Railway's "All-you-can-ride Pass", you can even hop on and off the train between Nogami Station and Mitsumineguchi Station along the Chichibu Railway. Price: SEIBU 1 Day Pass 1,000 yen / SEIBU 1 Days Pass + Nagatoro 1,500 yen * Please refer to p.1 for more information
Saitama Platinum Route: Kawagoe-Chichibu-Nagatoro
Let's enjoy Saitama. Saitama Prefecture recommend courses that travel around Kawagoe, Chichibu and Nagatoro. Using the Seibu Railway Line, you can travel easily between Chichibu, Nagatoro and Kawagoe. We recommend that you spend the first day visiting Kawagoe and enjoy Chichibu and Nagatoro on the second day.