A cruise like a summer festival
The first question I asked myself after taking Tokyo Bay's summer night cruise (available from July 1 to September 30) as a reporter, was whether or not I would hop on board again if the occasion arises. Without even a moment of doubt, I knew my answer was yes, but why? Follow my experience find out what it is that makes this cruise so special.
I was lucky enough to hop on Tokyo Bay's first summer night cruise of the year, and I have to tell you, viewing Tokyo's dazzling skyline while being surrounded by yukata-clad girls is far from the worst experience I've had in Japan.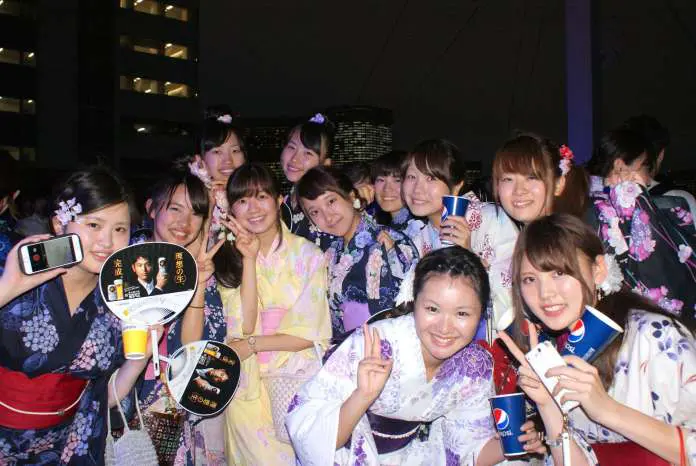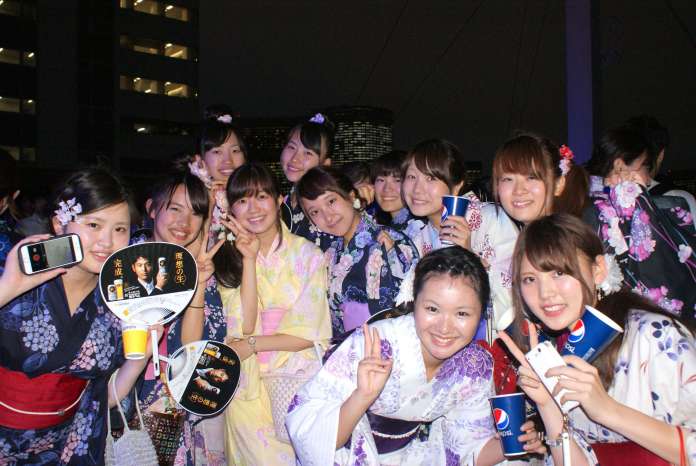 There's something about yukata and a night cruise that perfectly match, creating that same sense of Japanese summer as when looking up at fireworks from the Sumidagawa riverbanks or while dancing a traditional Bon dance at a summer festival. The best way to define this cruise therefore might be "A Japanese festival on a ship."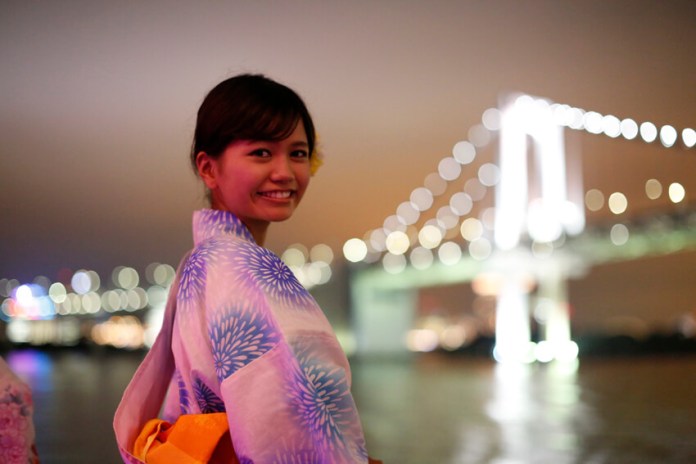 Wearing a yukata on this event gives you a discount of 1,000 yen of the total entry fee of 2,600 yen, so don't be shy to cash in on your cuteness!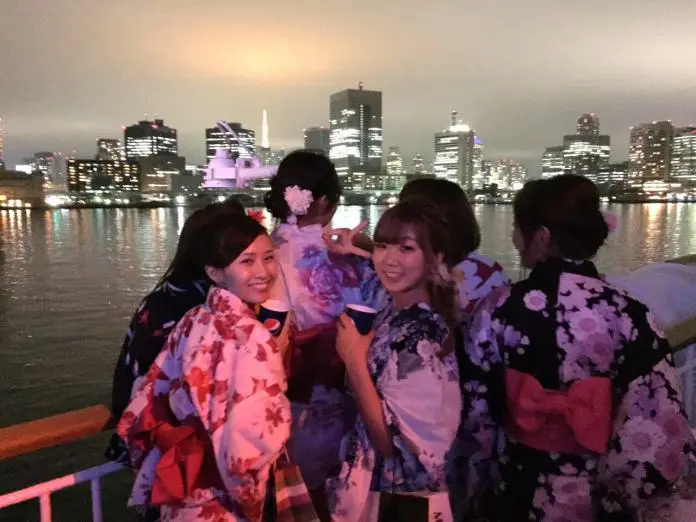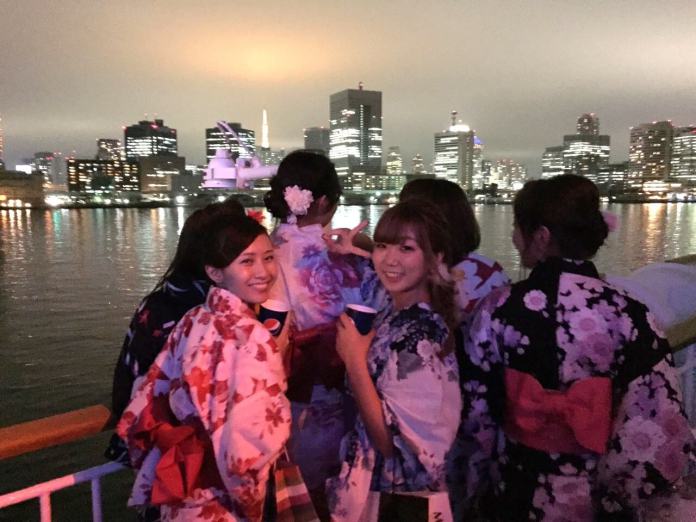 While more than 90 percent of the ladies came in yukata, it did surprise me that not even half of the guys – including myself I have to admit – had the courage to show up in yukata. That needs to change as a yukata looks just as nice on an ikemen (cool guy).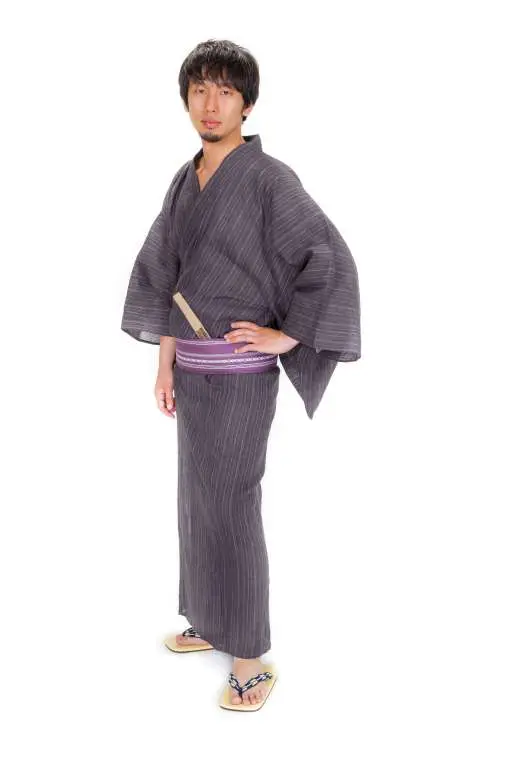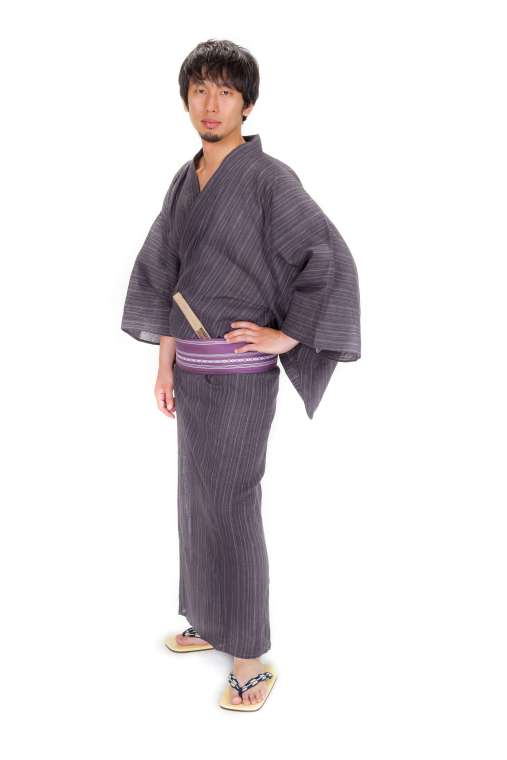 By the way, guys were quite out numbered, but this was probably because only ladies in yukata where allowed to join the cruise completely free of charge to celebrate the first day, and hopefully we will see more guys in the future (in yukata, of course!).
The giant and luxury ship that usually functions as a passenger ferry to the Izu islands (a group of picturesque islands that are officially part of metropolitan Tokyo) departed Tokyo Bay at  7:15 pm for a ride of 1 hour and 45 minutes.
Gazing at Tokyo's towering skyscrapers, massive office buildings, trains passing by on the monorail and cars leaving light trails on the expressway from a romantic cruise-ship at night is overwhelming to say the least.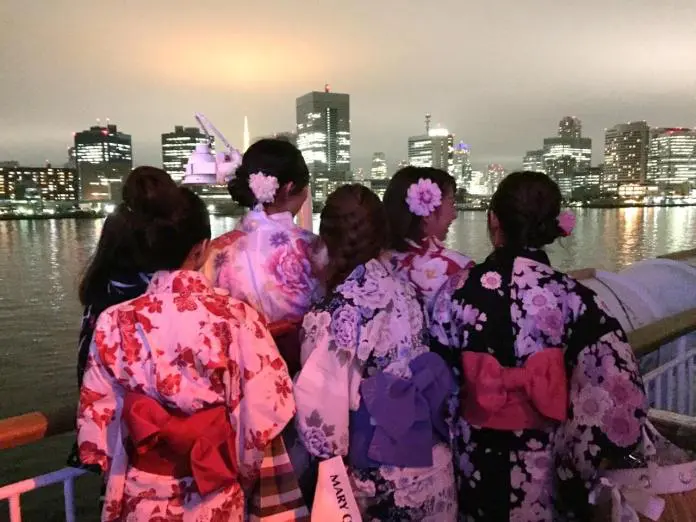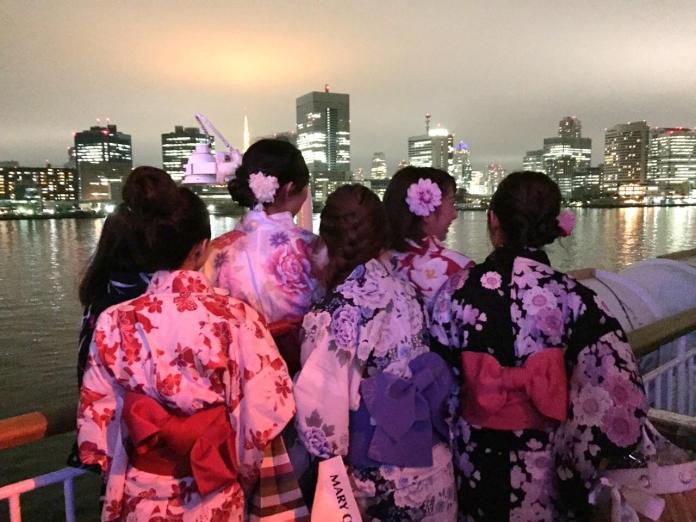 With Odaiba's FCG Building and ferris wheel both colored in gaudy rainbow neon lights coming closer, we passed the Rainbow Bridge after approximately 10 minutes, which was when everybody toasted to Tokyo's night skyline with Tokyo Tower in the middle while shouting "Yakei ni Kanpai!" (cheers to the night view) as promised.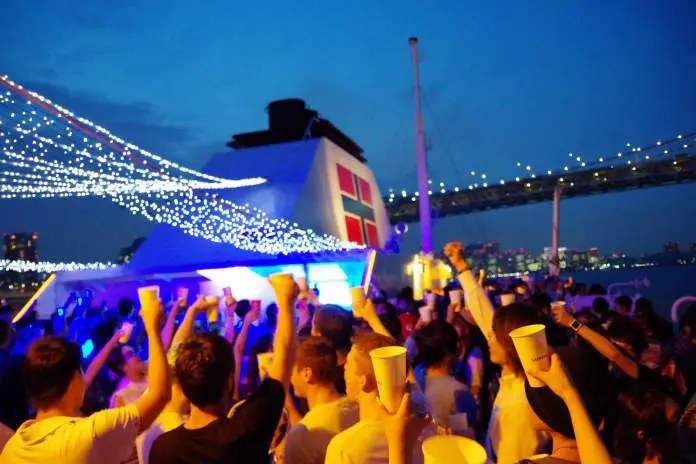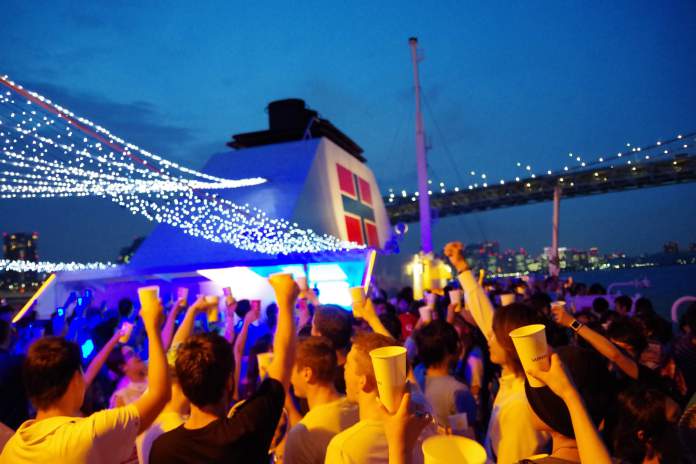 By the way, it was only at this point that I learned that no additional fees are necessary for drinks (including beer) as they are included in the price, which makes this night cruise feel almost too cheap to be true, especially if you come in a yukata!
While we continued to make distance from the city, I started feeling cravings for matsuri (festival) delicacies. The wide array of stalls you can find inside the ship have all-time classics as takoyaki and yakisoba as well as kebab and doughnut sticks offering enough choice to satisfy pretty much any soul, and browsing through all these delicacies alone is half the fun!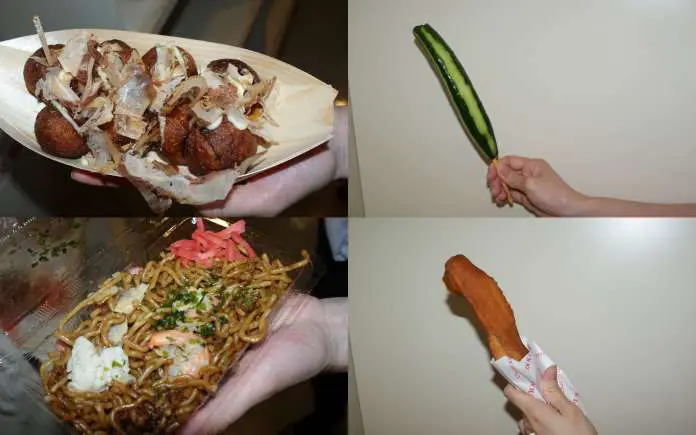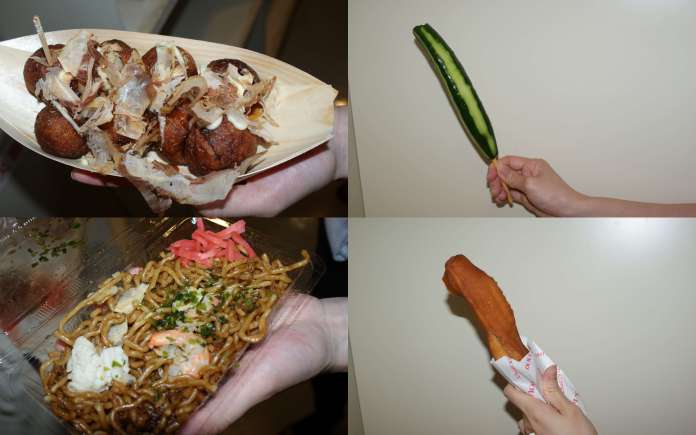 Heading back to the terrace deck with a boat-shaped takoyaki plate and a beer in my hands, I noticed that the first yukata dancing show had started. From 7:45 pm to the end of the cruise, a total of 3 dancing shows can be enjoyed at terrace deck A.
Guys were cheering at cute yukata girls dancing, kind of in the fashion of an Akihabara idol group. Yes, this cruise is keeping up with today's "live idol" trend as well!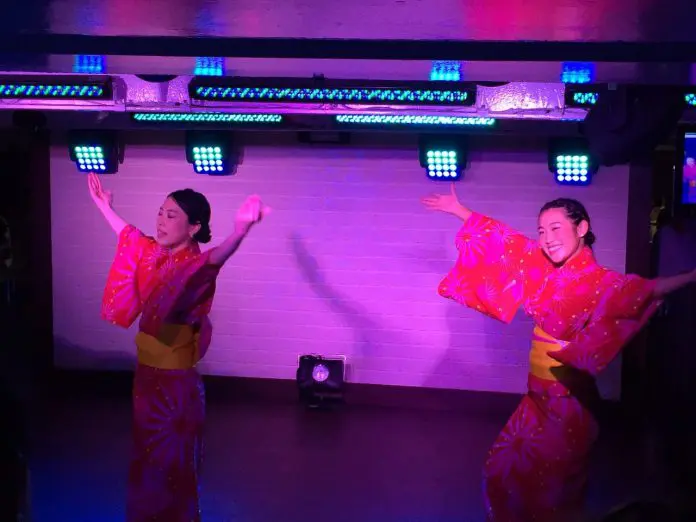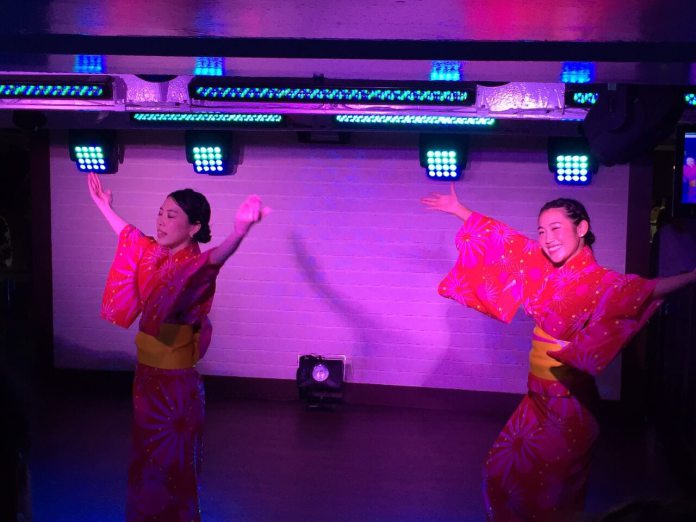 The other terrace decks were filled with passengers mingling with each other, toasting on the exciting evening and taking pictures together.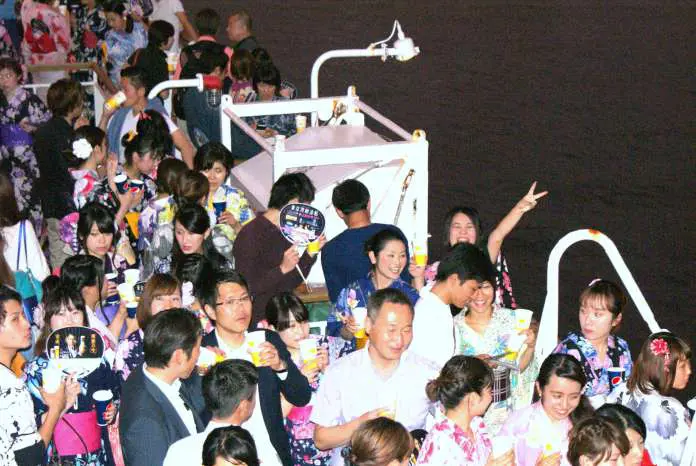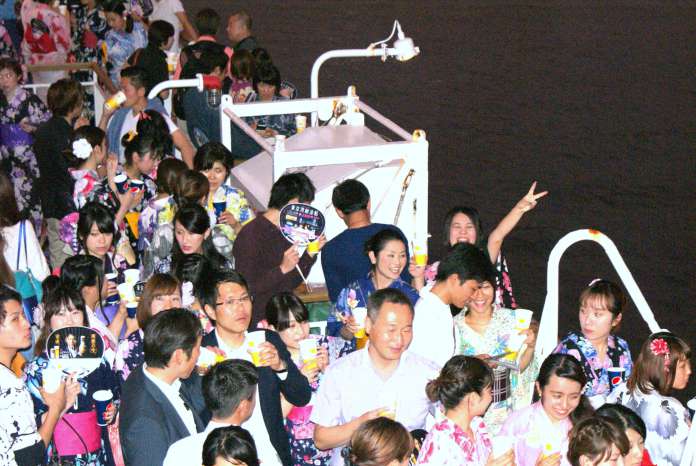 While in Tokyo's everyday life it can be hard to meet new people, the majority of passengers at this cruise are here with the intention of getting to know you. Although calling it a "nanpa-sen" (a boat to pick up girls) – which some Tokyoites do – is definitely not what this event deserves, I do agree that the cruise is ideal to make new friends. Therefore, I personally prefer calling it the "friend-ship" in the hope that foreign residents and tourists alike may have a blast with the locals at this cruise.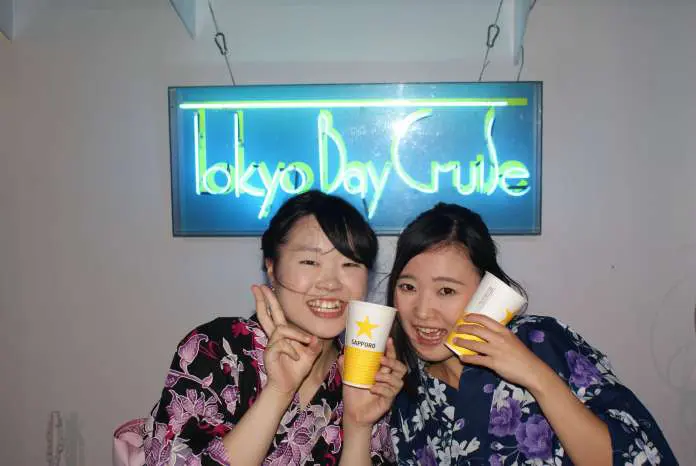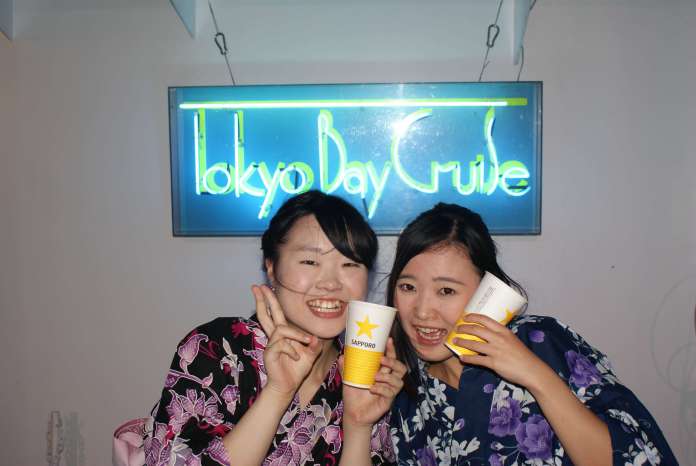 By the time the ship had turned around to head back to the city, I was encircled by a group of great new friends myself too.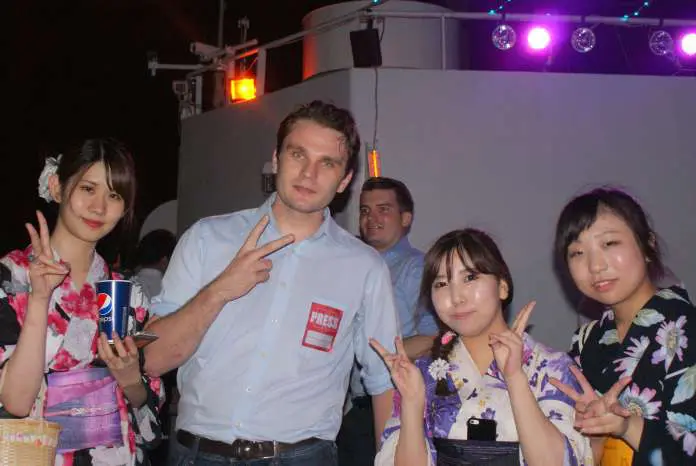 Tokyo Bay's summer night cruise is the definitive way to experience a Japanese summer in Tokyo, and provides the chance to make new friends which can otherwise be hard in the city.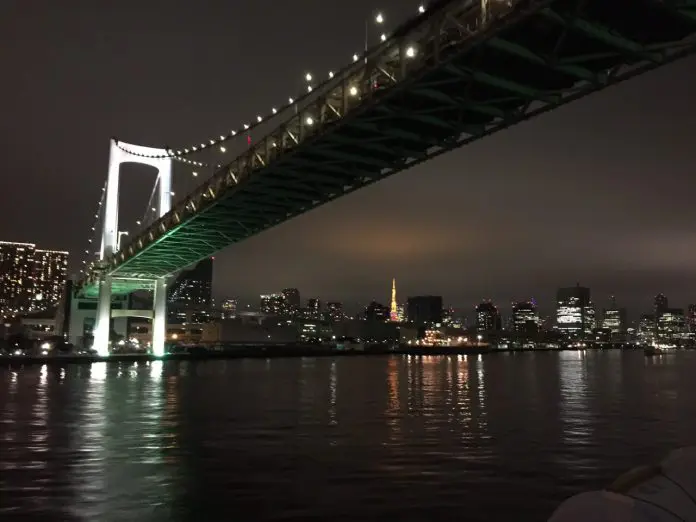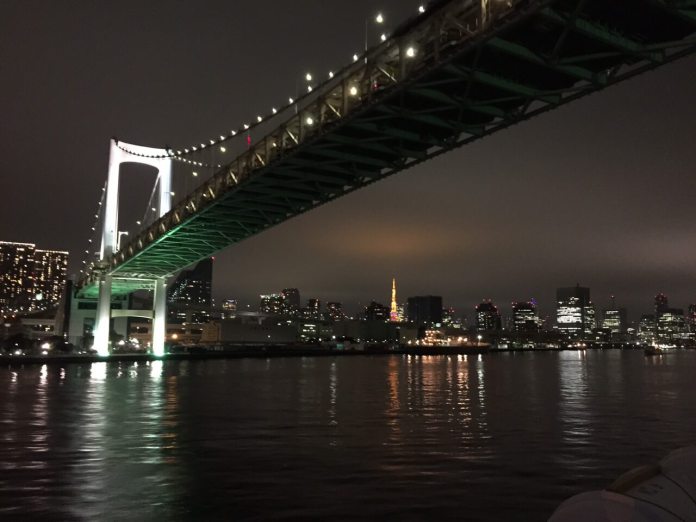 Tokyo Bay Summer Night Cruise Information
Date: Jul. 1, 2016 – Oct. 10, 2016
Price: Adults 2,600 yen (1,000 yen discount if you come in a yukata excluding Fridays, Saturdays, Sundays and public holidays)  Junior High school and High school Students 1,050 yen Elementary School School Children 550 yen (all tickets include free drinks)
Location: Takeshiba Passenger Ship Terminal
Adress: Kaigan 1-16-3, Minato, Tokyo
Access: A 1-min walk from Takeshiba Station (Yurikamome Line) or an 8-min walk from Hamamatsucho Station (JR Lines)
Reservation: 03-3437-6119 (Reservation in English is possible)