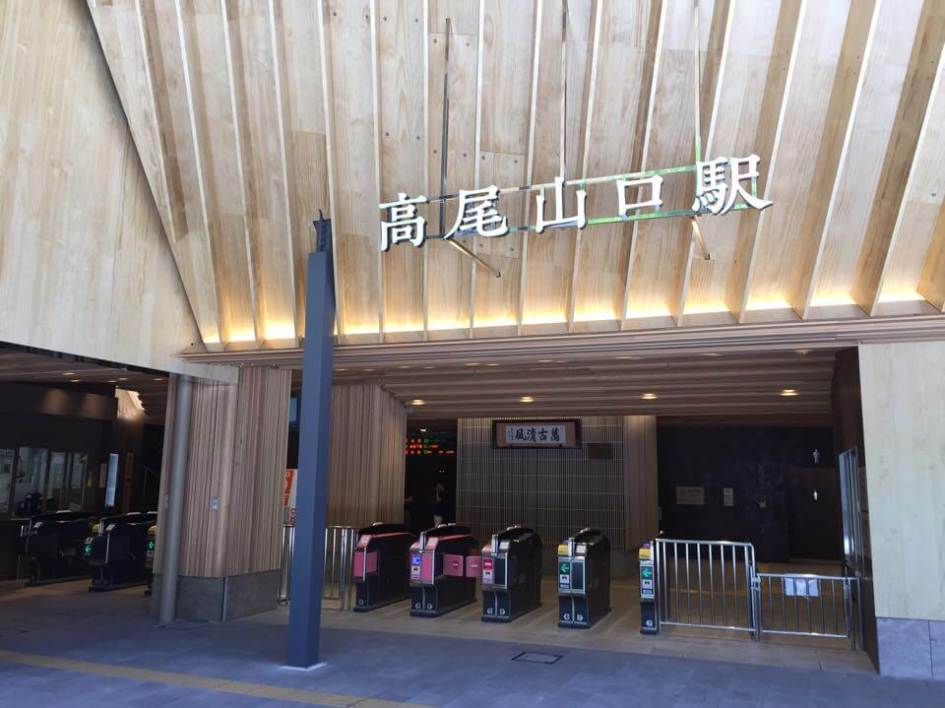 Mention Tokyo and psychedelic neon lights, soaring skyscrapers and quirky otaku shops might come to mind, but did you know that Tokyo also has a mountain and a countryside? As someone from the Netherlands – a country with a hill of 300 meters being the highest "mountain" of the country – a real mountain within a city is a fresh concept to say the least.
While Mt. Takao's 600 meter height is nothing to shout about (in Japan at least, though it would be in the Netherlands!) and experienced hikers might yearn for more challenge, Mt. Takao's densely-wooded environment with picturesque temples on the way is a pleasant and peaceful hike located in one of the largest cities in the world.
While any time of the year is great, I would like to especially recommend autumn, when crimson and gold leaves magnificently color the mountain.

From Takaosanguchi Station of the Keio Line, all roads lead to Rome, or in this case, the mountain top. There are 3 main hiking courses (with many smaller paths on the way) to take, and a cable car or chair lift can take the less-experienced hiker halfway uphill in a Tokyo minute.

The full hike takes 1 hour and 30 minutes or more depending on the course of your choice. From the halfway point, expect about 40 minutes of hiking.
Note that in case you decide to enjoy "mountain cuisine" like Takaosan's famous Tororo Soba on the way or stop by at the Yakuo-in temple (if you do, also check out the Aizendo behind it, which is a small temple that brings luck to your love life!), it will obviously take more time to reach the top.
The breathtaking view on the mountains (with Mt. Fuji if you're lucky) and Hachioji (the suburb in which Takaosan is located) from the top is well worth the effort, especially on a clear day. This is also one of the spots from where you can see Diamond Fuji, but only twice a year.
Mt. Takao
---
Location: Takaomachi, Hachioji, Tokyo
Access: Takaosanguchi Station (Keio Line)