Seasonal Sweets, pleasing to the eye as well as the palate
Many Japanese people are masters at incorporating seasonal flair into their everyday lives. Ikebana flower arrangement, meals cooked with ingredients fresh from the farm and seasonal traditions stand out as a few examples. There's something poetic about celebrating a new season in sync with nature.
However, for people like me who live in a metropolis such as Tokyo, it's really hard to appreciate nature, let alone find it. In fact, working at the office with windows that are fixed shut, I sit in an air conditioned room all day long. Though city life is convenient, unfortunately, it has made us lose touch with nature.
So, what can a city girl do to get a sense of the spring season?
Find seasonal sweets! Here's a selection of sweets that are currently in season.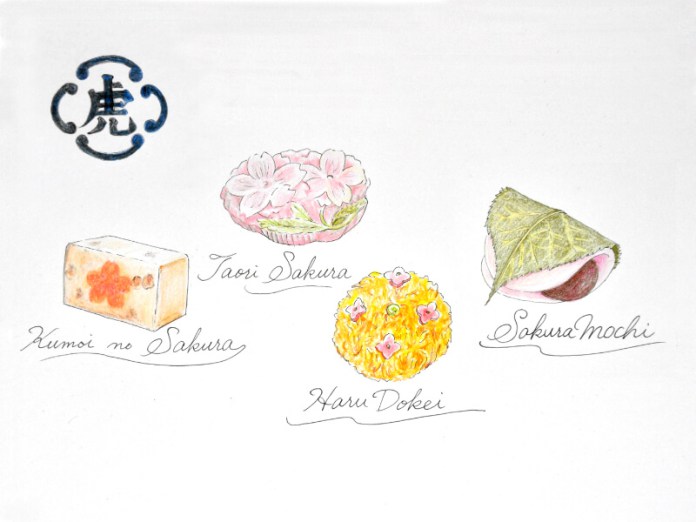 Caption: From left, Kumoi no Sakura (Half size) 1,944 yen, Taori Sakura 486 yen, Haru Dokei 519 yen, Sakura Mochi 411 yen
One of the oldest Japanese confectionary shops in Japan, Toraya was the favorite purveyor of sweets for imperial palace and feudal lords. Its confectionary creations are simple, yet they speak the language of season elegantly. There are about 80 shops throughout Japan.
Caption: Sakura Mille crêpes 410 yen, Sakura Cake 410 yen
Cozy Corner opened its first shop in Ginza in 1948, since then it's been expanding the number of stores and selections. Surprisingly, the cakes are generously-sized and reasonably-priced. As a result, Cozy Corner is a favorite choice for many Japanese families celebrating special occasions.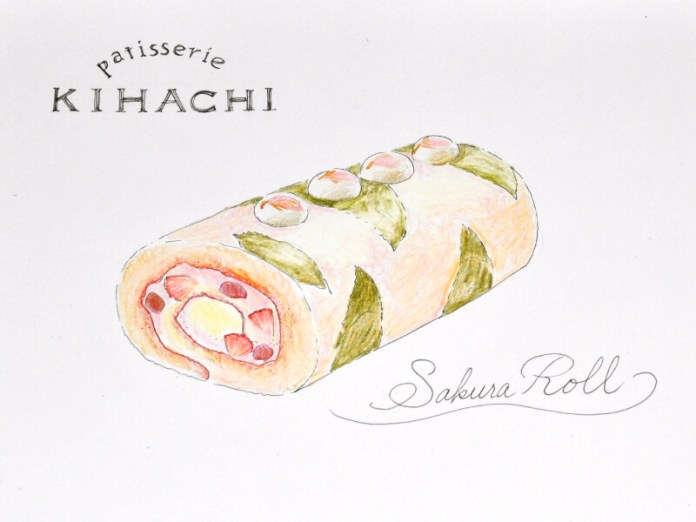 Caption: Sakura Roll Cut 562 yen, 14cm 2,160 yen, 28cm 4,320 yen
KIHACHI started as a restaurant with the philosophy: the best ingredients, communication, hospitality and originality. This concept must have resonated with their customers, as KIHACHI now owns cafes and patisseries. In fact, many are located at major department stores.
So why not bring a little taste of the season to your table (and tummy)? Even if you can't find the time and location to explore nature in your busy schedule, these sweets definitely bring you the joy as well as the flavor of the season. Happy Spring!