Experience the ancient shamanistic practices of Yamabushi spiritual training
Yamagata has one of Japan's most well-known sacred places for mountain worship, the Dewa Sanzan or the "Three Mountains of Dewa". This ancient shamanistic training practiced by Buddhist monks is called Yamabushi. So, what do you say to a little pilgrimage of spiritual enlightenment?
It's sure to be a different experience than sightseeing by bus or car. The easiest route is the Mount Haguro Pilgrimage route beginning from the Zuishinmon gate leading up to the mountain summit. The climb is 1.7 km (1 mile) and should take you about 90 minutes to reach the top. This particular pilgrimage dates back to the Edo period. Along your way you will come across the famous Mount Haguro Goju-no-to (five-story pagoda). The Michelin Green Guide Japan gave this scenic path its top honor of three stars. As you climb the 2,446 steps to spiritual discovery, taking in the beauty of rows of magnificent cedar trees which are between 350-500 years old, it's easy to see why this area is regarded so highly.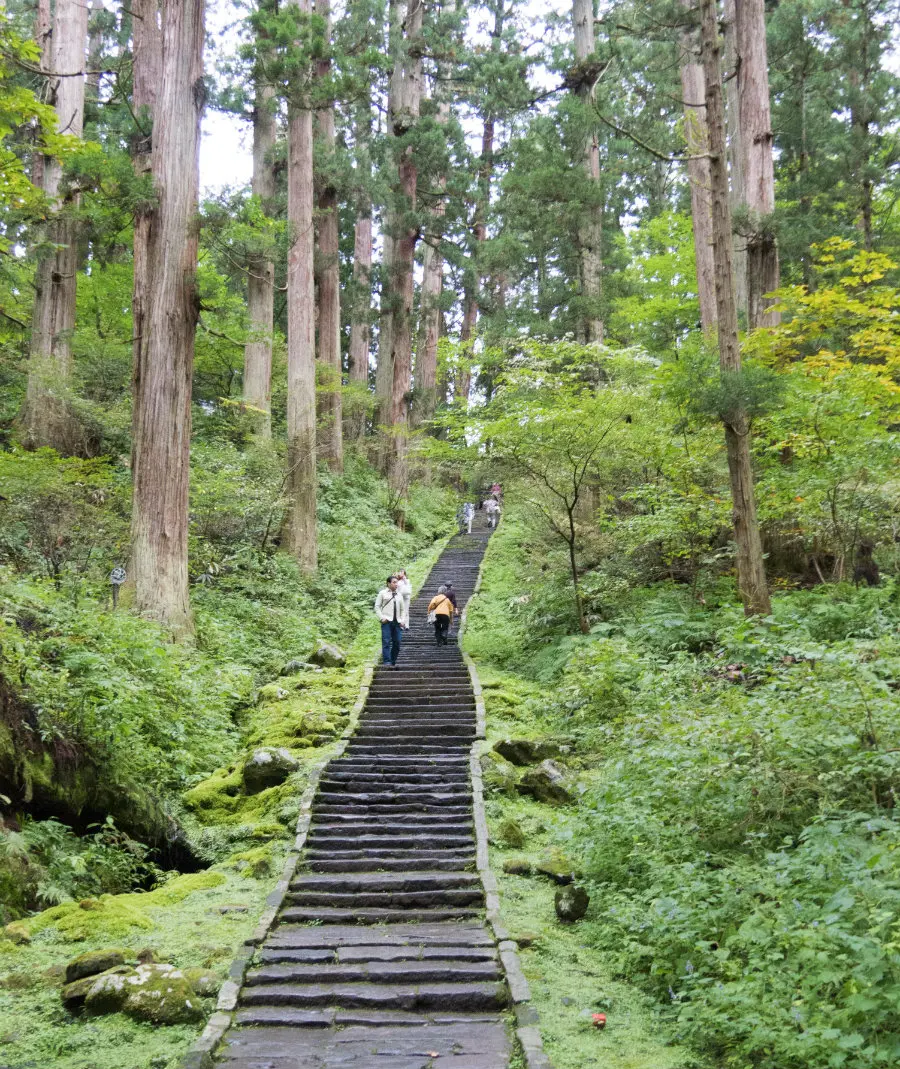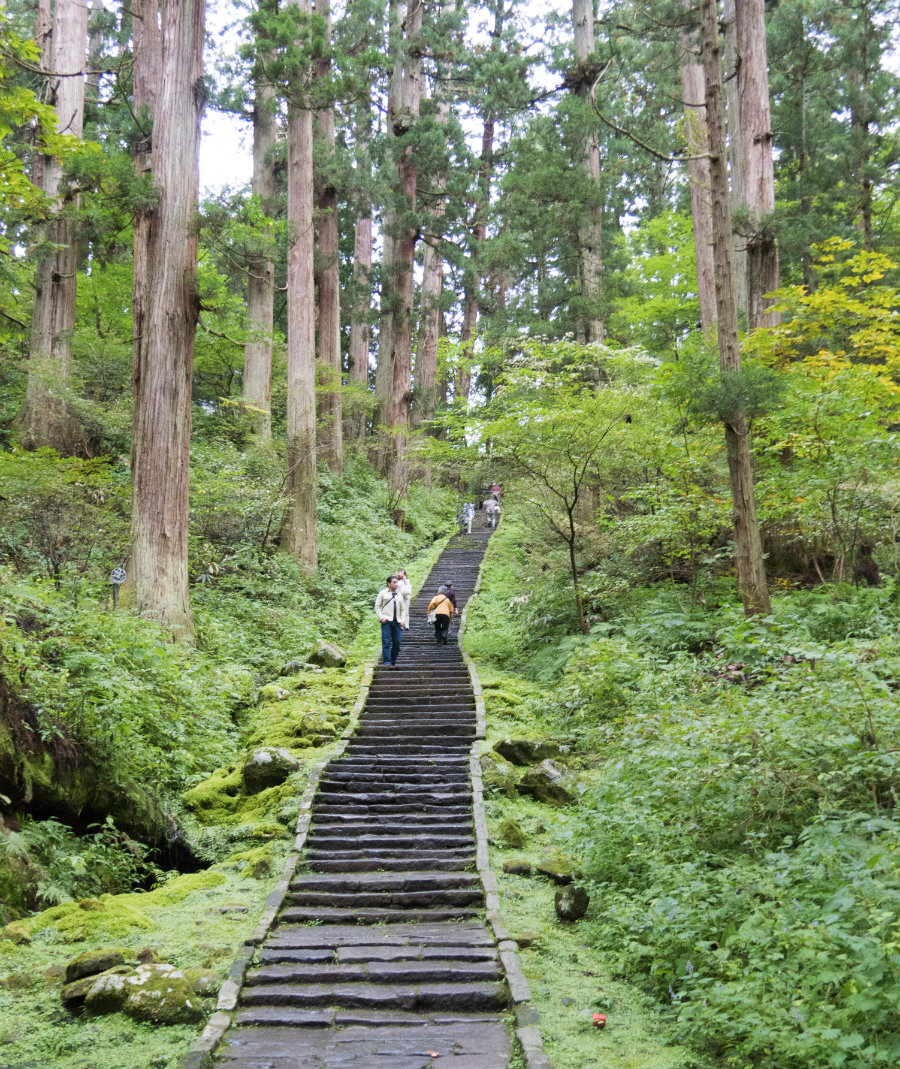 Climbing Mount Haguro
Access: 50min from Tsuruoka Station (JR Uetsu Line) by bus bound for Haguro -sancho (Summit of Mount Haguro)
Website: http://experiencetsuruoka.com/