When is the Tokyo Morning Glory Festival?
The Iriya Asagao Matsuri,or Morning Glory Festival is celebrated from July 6th to July 8th every year. This event is by far the biggest festival in Japan dedicated to the morning glory flower. About 120 producers of morning glories and about 100 festival stalls line Shingen-ji Temple and Kototoi-dori Street. Shingen-Ji is the common name for the Iriya temple, dedicated to the goddess of childbirth and children.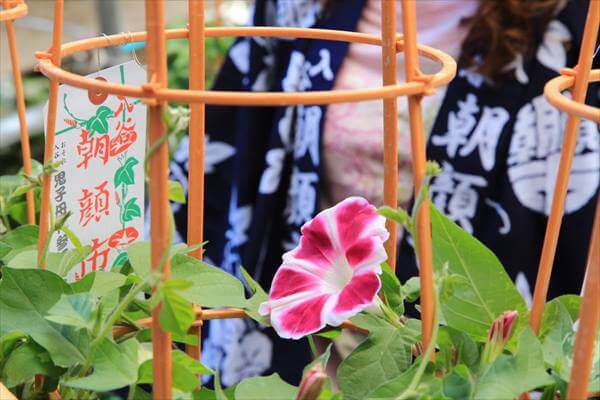 The History of Japan's Morning Glory Flowers
The morning glories of Iriya are said to have gained fame around the late Edo period (1603 – 1868). During the Meiji period the flowers from Iriya were deemed so attractive that they became a very popular decorative plant. The flowers vanished for a while during the Taisho period (1912 – 1926) and after World War II. But the flowers are back thanks to a dedicated team of locals and nowadays there are about a thousand varieties of morning glories. Together with the the Shitaya Tourism Association they revived the tradition and organized the Asagao Matsuri as we know it today.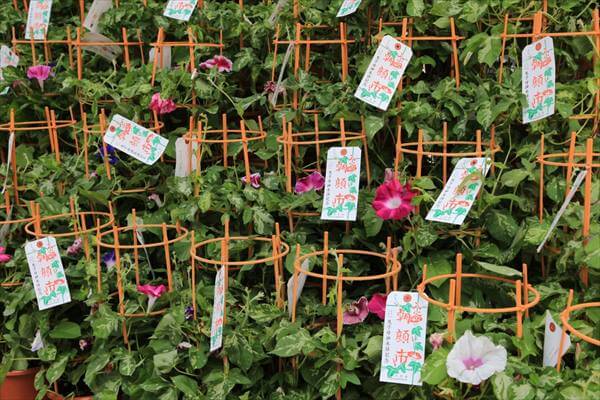 How to Get to the Iriya Morning Glory Festival
When you visit the Iriya Asagao Matsuri you will get the traditional Edo summer festival feel as you gaze upon the beautiful morning glories. Check the information below to find out how to visit the Iriya Morning Glory Festival in Tokyo.
Iriya Morning Glory Festival
Area:1-12-16 Shitaya, Taito-ku / In and around Iriya Kishimojin
Access: 1-minute walk from Iriya Station on the Hibiya Subway Line or a 5-minute walk from JR Uguisudani Station.
URL: www.asagao-maturi.com/ (Japanese only)