In celebration of its one year anniversary, SHIROMARU BASE (by Ippudo) in Shibuya is offering its classic Shiromaru Base Ramen for just 500 yen (normally 700 yen) between Dec. 19-22.
World-famous Hakata-style tonkotsu (pork bone-based broth) ramen eatery Ippudo has changed its recipe multiple times since its founding in 1985, but only at SHIROMARU BASE (five stores across Japan) can you try the 30-year old original flavor that started the craze.
In addition, you can also get an extra serving of noodles (kaedama) for free for any ramen that you order during this campaign, including the spicier Karaka Base Ramen pictured above (620 yen).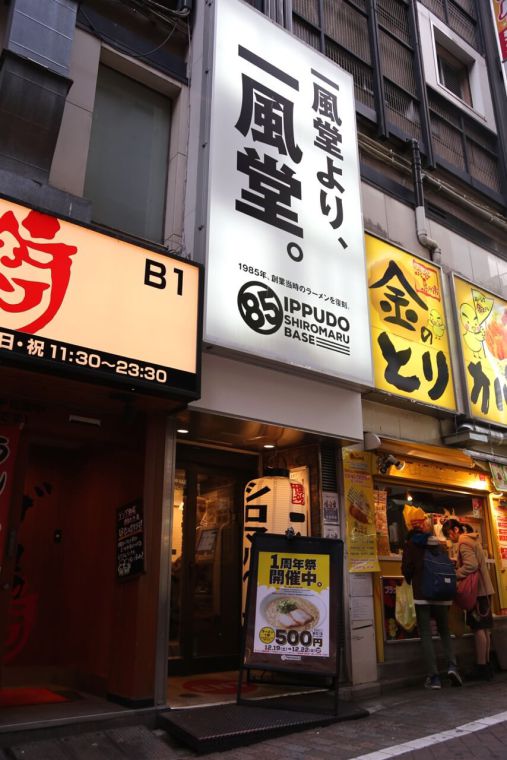 SHIROMARU BASE Shibuya Store
Hours: Mon – Thurs & Sun 11am – 5am; Fri, Sat 11am – 6am
Address: Udagawacho 25-3, Shibuya