When I first think of Niigata, I imagine trekking snow-covered mountains, skiing  slopes sipping sake. However, Niigata is so much more than just a winter destination. The small city of Tokamachi, internationally famous for its art, demonstrates that with its delicious food, bounty of nature and great culture.
Perfect for a weekend away from the hustle of Tokyo, the nature-filled Tokamachi is just two and a half hours from Tokyo via the Shinkansen and local trains.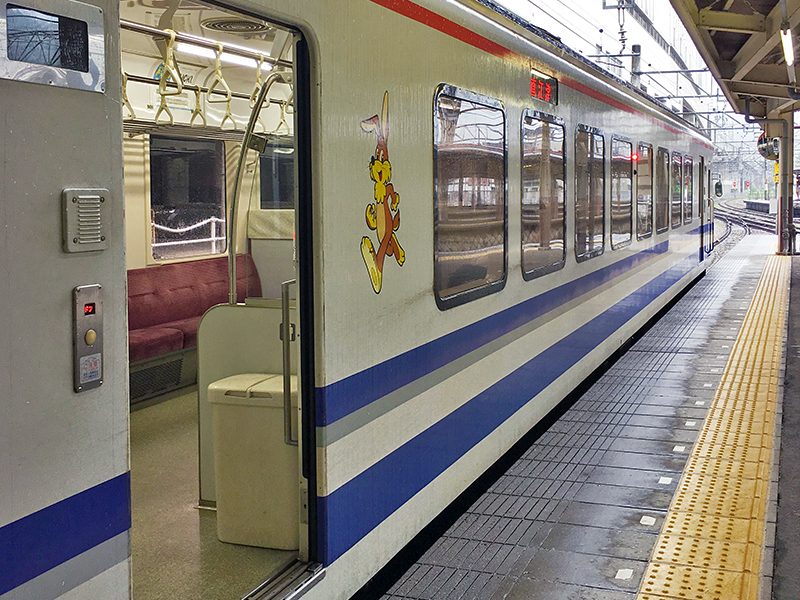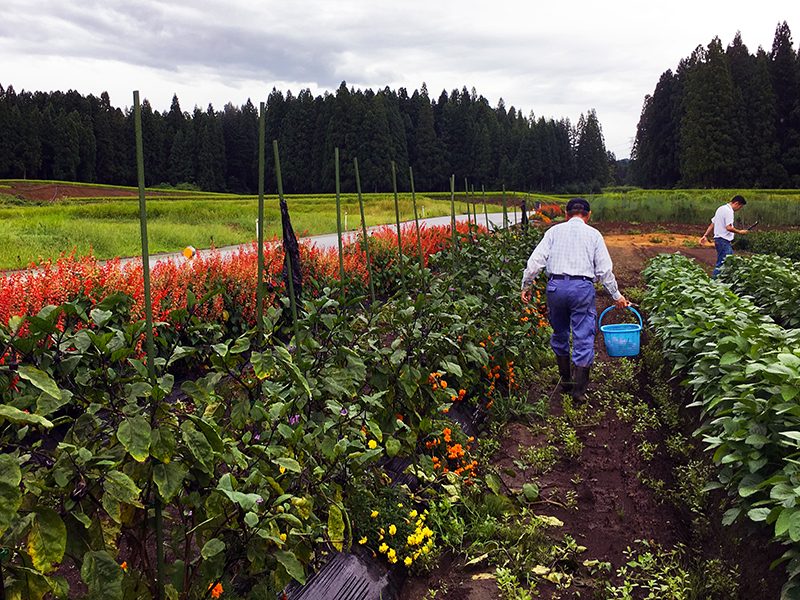 Surrounded by mountains, farmlands, and also acts as the host of Echigo-Tsumari Art Field, it is a must-see destination for those wanting to experience the rural side of Japan.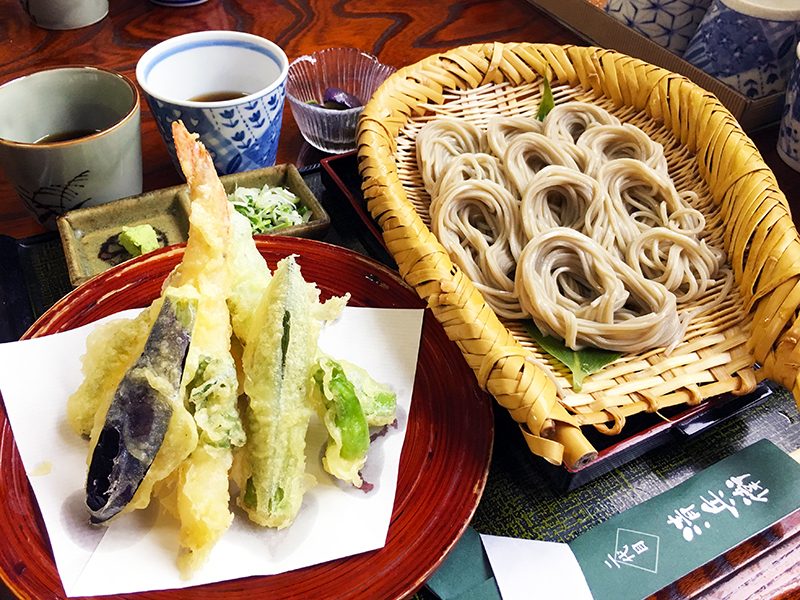 For lunch we were treated to a local speciality the hegi soba at Sobaya Seibei. Made from funori, a type of seaweed, the noodles have an interesting bouncy texture unlike the normal buckwheat noodles. They are also served in thread-like coils, said to resemble a kimono sash.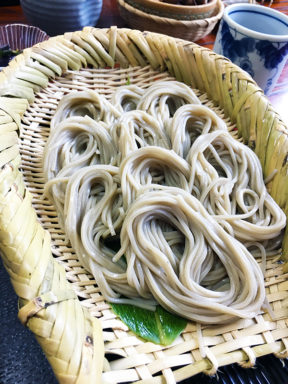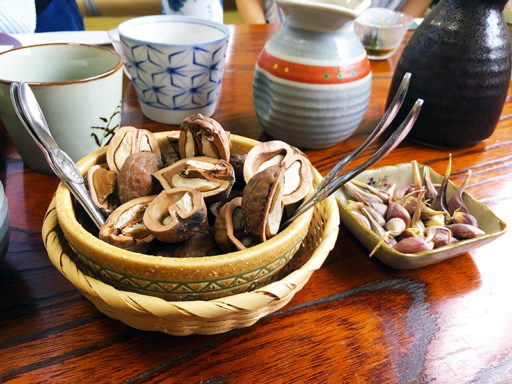 Served with light, perfectly crisp tempura, the meal was the perfect start to the long weekend ahead. As well as being a local favorite, Seibei is also known for the unique toppings you can add; crushing walnuts into the dipping broth made it deliciously nutty and some roasted garlic added a deep sweetness which balanced out the salty broth.
【Sobaya Seibei】
Address: 1896-2, Sanadahei, Tokamachi-shi, Niigata, 948-0114, Japan
Hours: OPEN 11:00ー15:00 CLOSED Wednesday
Day 1 – Tokamachi Craft Beer Brewery
After eating our fill, we next visited Tsumari Brewing, a small, locally run craft brewery established only last year. With Tokamachi famous for its rice and exceptional sake, craft beer is a new and growing industry in the area.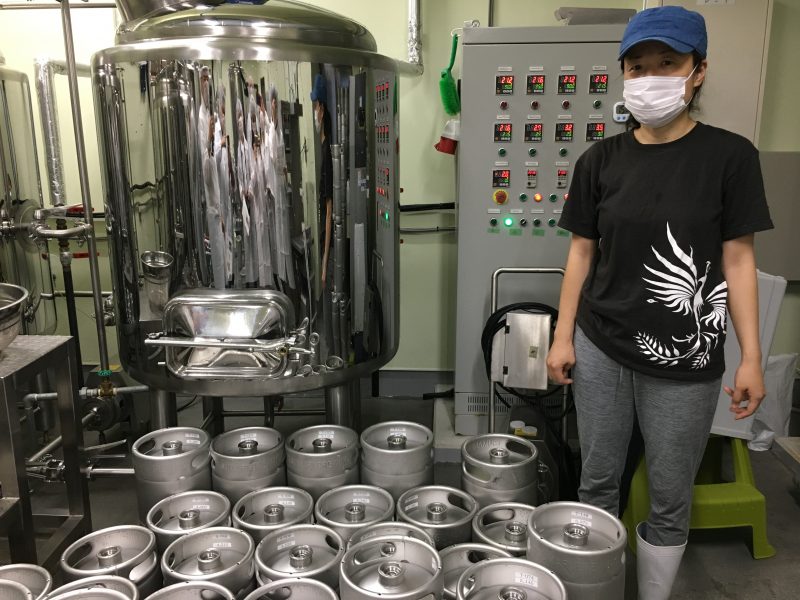 Despite its size, Tsumari Brewing has a lot to offer, ranging from ales to seasonal craft beers. We were even able to sample one made from soba (supplied by Soba Seibei!) at the end of the tour. As someone not used to drinking craft beers, I was pleasantly surprised. Refreshing and easy to drink, it was a delicious introduction to the local brews.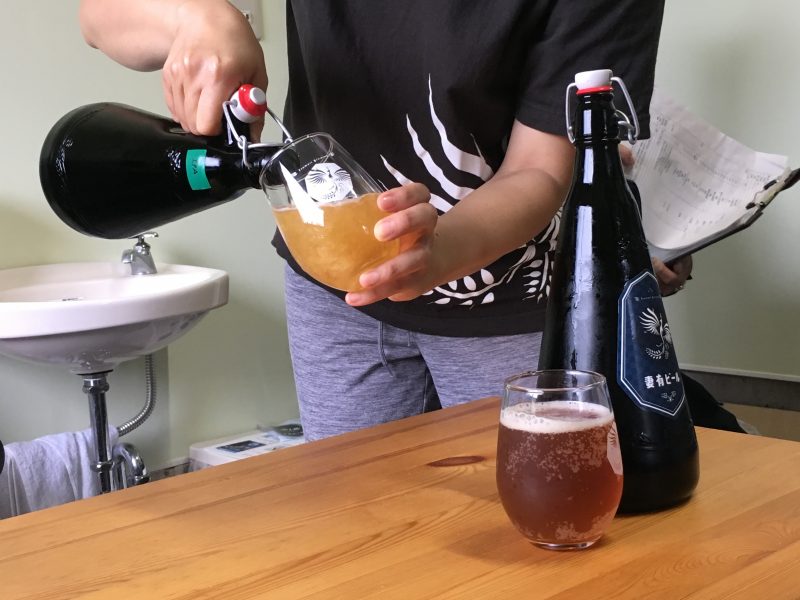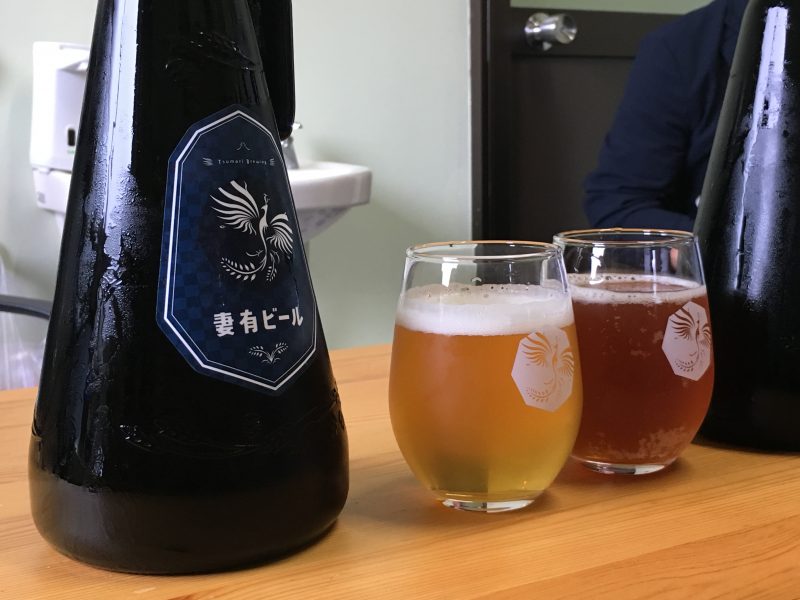 【Tsumari Beer】
Address: 474-1

,

Taihei

,

 

Tokamachi-shi

,

Niigata

,

942-1527

,

Japann
Hours: 09:00

ー

18:00
Day 1 – Harvesting Vegetables at a Local Farm
With farmlands stretching across Tokamachi, the trip wouldn't be complete without getting our hands a little dirty and experiencing the harvesting process first hand. We visited Mr. Ishizuka on his farm where we picked a bounty of fresh vegetables for our meal later that night.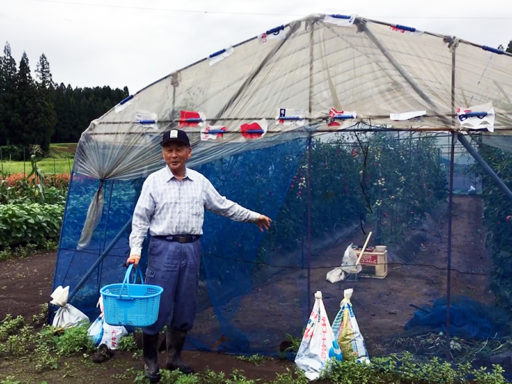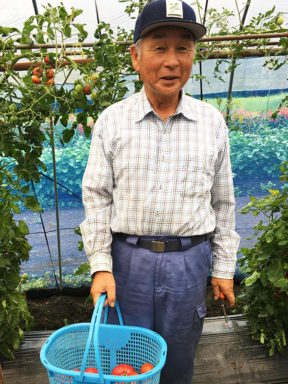 Sampling tomatoes as we picked them from the vines, I was blown away by their intense flavor and sweetness. From eggplants, tomatoes and peppers to carrots, edamame and kabocha, the variety rivaled a supermarket, with the flavor of the fresh vegetables better than anything I could buy back in Tokyo.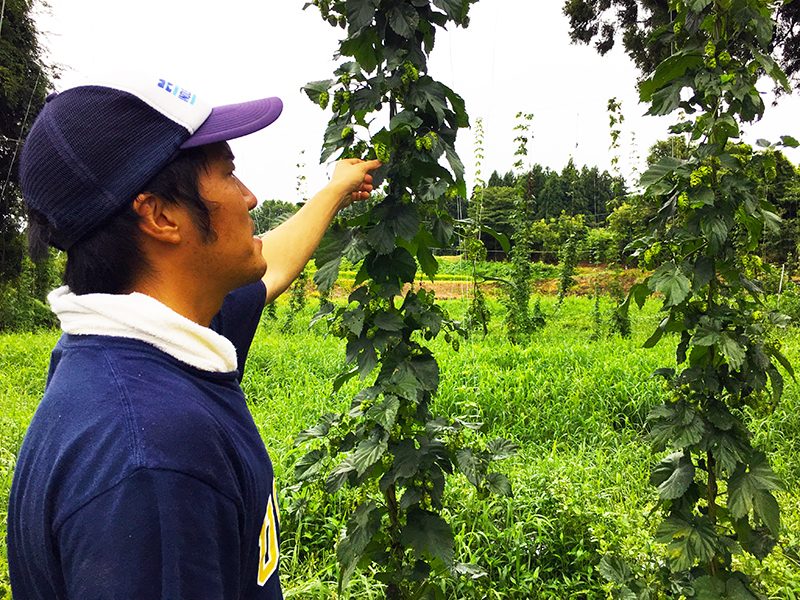 We then stopped by a hops farm. Hops are flowers with an integral role in brewing beer, with hundreds of varieties all imparting different subtle flavors and bitterness to the brew. I had never seen them growing before and was surprised at the height of the vines. I was even able to nibble some of the raw flowers, though the intense bitterness put me off at trying it again! Apparently, they make a great addition to drinks to give them an extra kick of flavor… though I decided to play it safe and just have another beer.
Day 1 – Dinner at Ikote and Sampling our Harvested Vegetables
Before we were treated to a meal featuring our hard-earned vegetables, we washed up and relaxed in Sen Nen Yu, a local onsen with salt water pools.
The meal was unlike any I have had before, with multiple courses all using the vegetables and hops we harvested that afternoon as well as the chance to sample a variety of local sakes.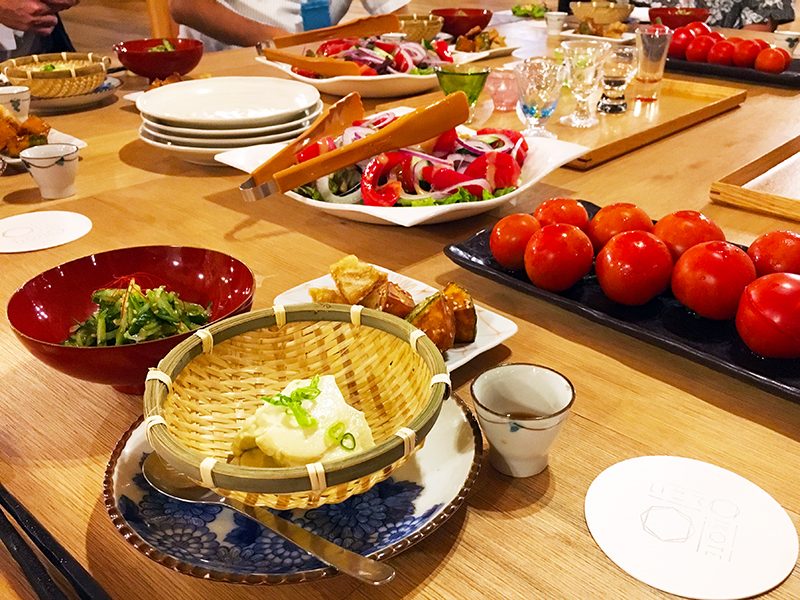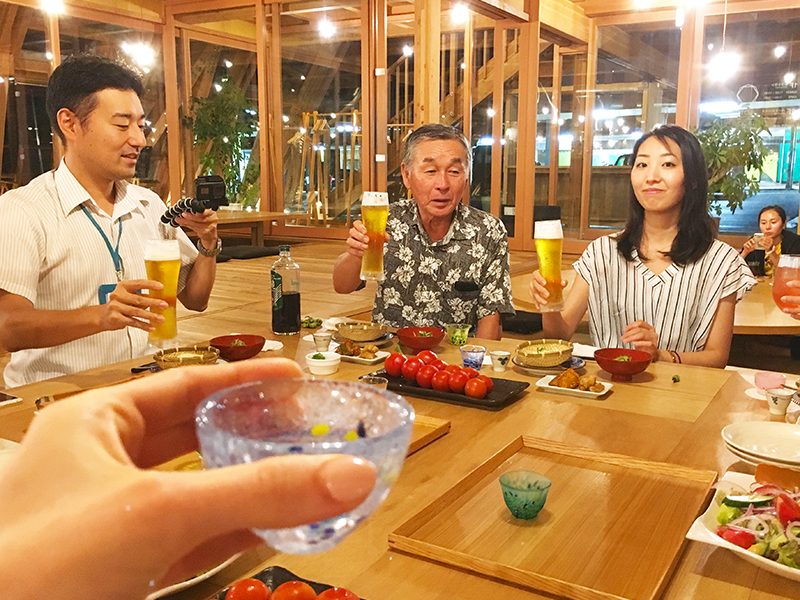 There wasn't a single dish or part of the meal that wasn't incredible. From overflowing salads, locally made tofu and Niigata's famous rice paired with sweet, crispy tempura, I wanted the food to never end. The food was all vegan, however nothing was sacrificed as the meal was packed from start to end with intense flavors.
【Ikote】
Address: 5-39-6, Honcho, Tokamachi-shi, Niigata, 948-0081, Japan
Hours: 11:00ー22:00 (Closed on Sunday at 17:00) / CLOSED
Day 2 – Breakfast in a traditional Ryokan
After spending the night at the charming Tokamachi Fureai no yado Koryukan, a traditional Japanese guest house, we started the day off with a Japanese-style breakfast whilst gazing out across the rice paddies and mountains.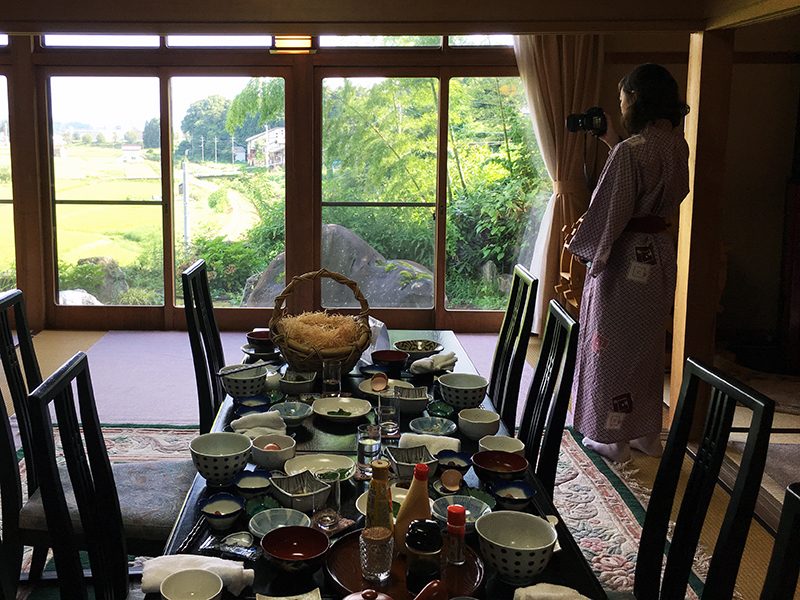 Day 2 – Making Vegan sushi
For lunch we were treated to a lesson in vegetarian and vegan sushi making by professional chefs at Matsumi Sushi. Using local vegetables, we were taught to make a simple cucumber and tomato roll as well as a more extravagant dragon-roll using pumpkin, carrots, cucumber and avocado.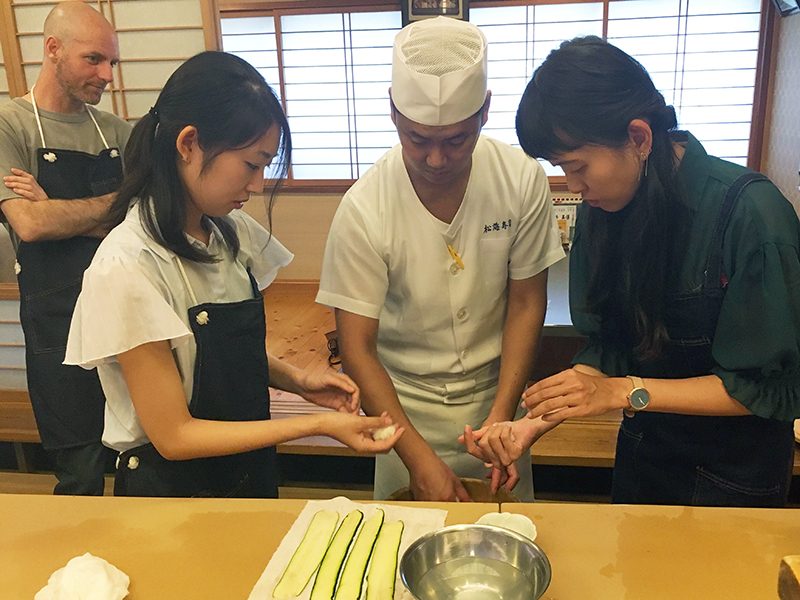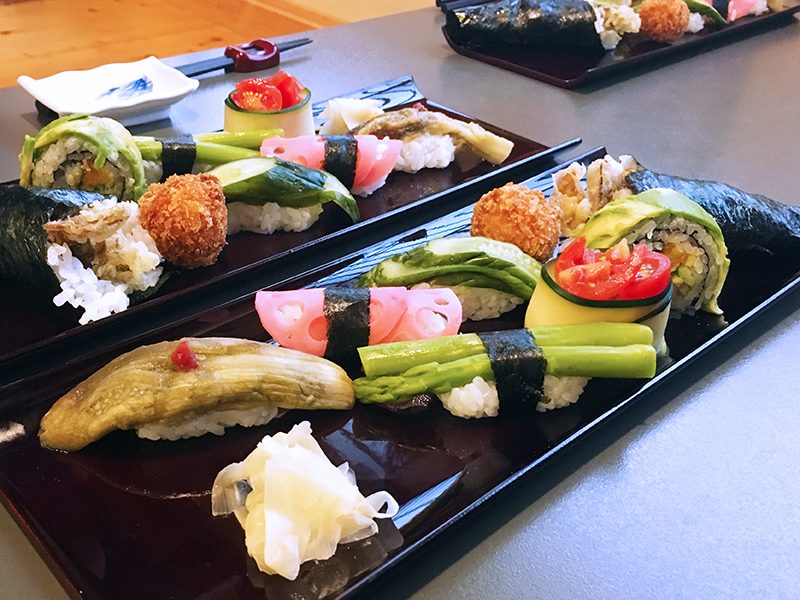 The final selection included a crisp mushroom tempura handroll, sweet pumpkin croquettes, soft and buttery eggplant nigiri mimicking the anago and a crunchy, refreshing lotus root nigiri. Although traditional fish sushi is delicious, the interesting textures, fresh flavors and bright colors of the vegan sushi provided a novel and healthy alternative that was just as (if not more than) tasty.
Day 2 – Heading into the Outdoors
Next on the agenda was a visit to Bijin Bayashi. The bright green leaves of the beech trees contrasted with their dappled grey trunks making for a breath-taking view as we explored the cool and serene forest.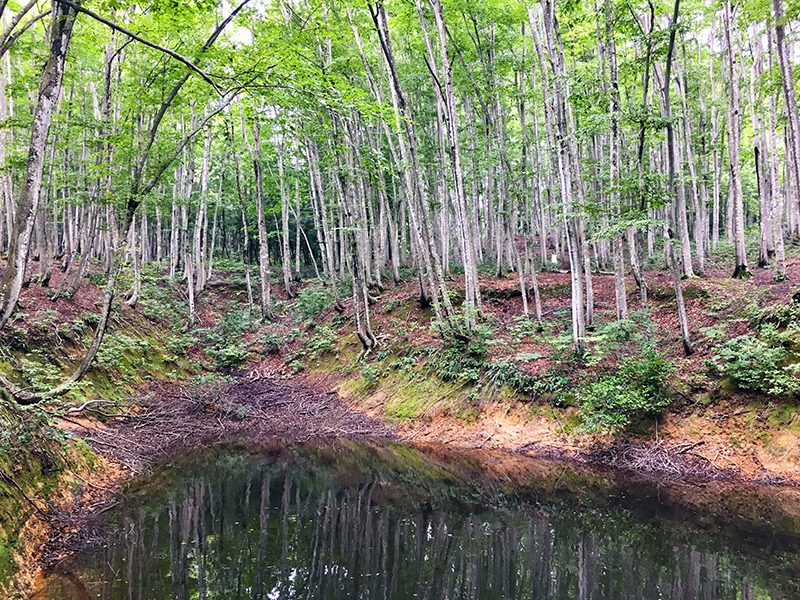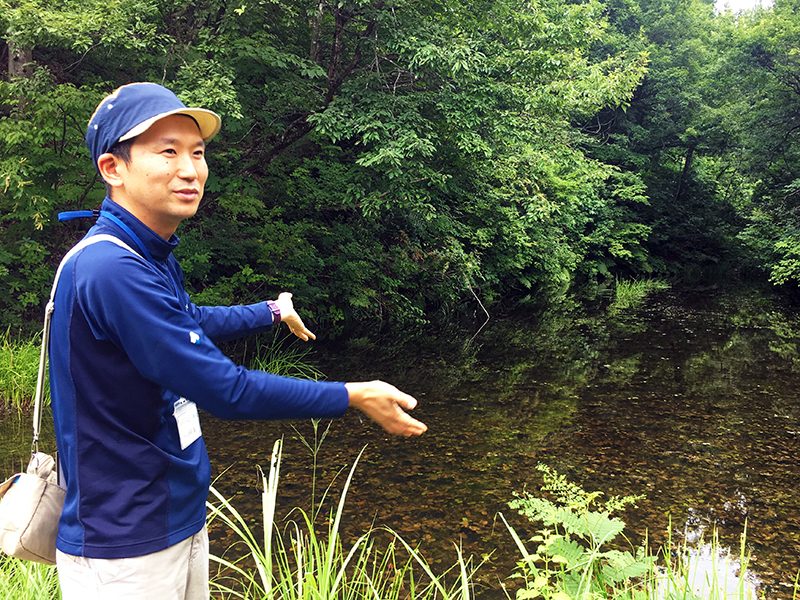 To understand more about the environment surrounding Tokamachi, we were treated to a tour of the Echigo-Matsunoyama Museum of Natural Science (Kyororo). Regardless of age, the interactive exhibits and guided tours made it a fun and interesting way to experience the stunning nature the area has to offer.
We were taught about the local plants and animals, as well as listening to fascinating explanations shedding light on things such as why the beech trees were bending, the reason behind the unusual names of local plants and the uses of various materials we encountered.   
Despite the short time spent there, I managed to experience Tokamachi to the fullest with unforgettable meals, incredible views and new cooking skills to bring home with me as souvenirs. This trip has shown me that Tokamachi is so much more than just a ski destination, with my trip barely scratching the surface of what else it has to offer. Hopefully one day I'll be able to return to experience another season and the beauty it brings with it.
WATTENTION NINJA PROFILE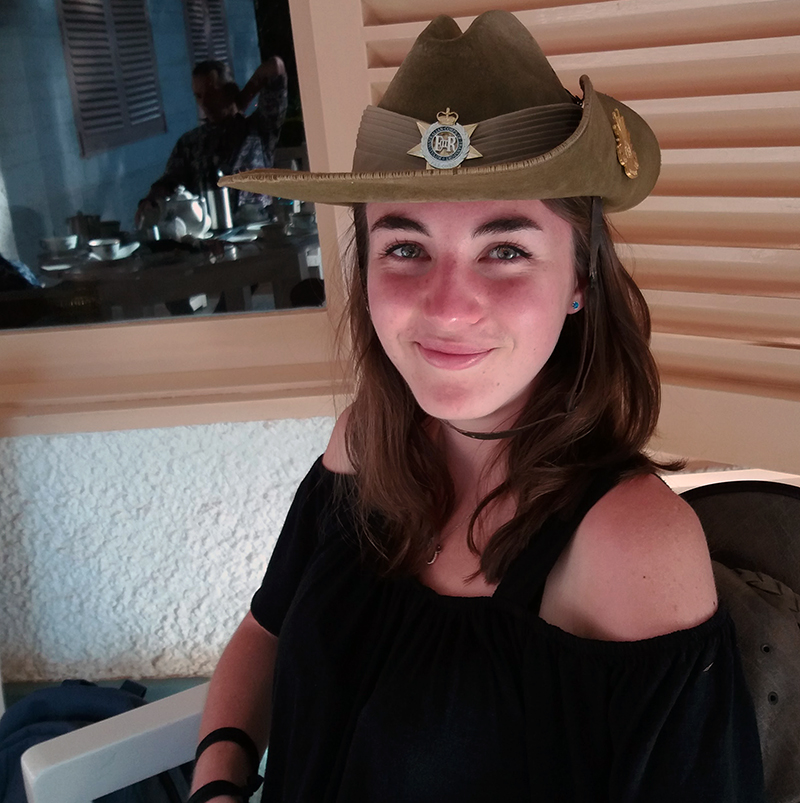 Alba Landra
Alba Landra is a zoologist from England. Having grown up in Vietnam, she's been traveling most of her life and doesn't want to stop anytime soon. She spends her time balancing an internship in a conservation NGO in Tokyo with literally balancing on people in acrobatic yoga, a serious gelato addiction and a passion for exploring, eating and experiencing different cultures.