Located in the center of Nihonbashi, COREDO – referring to the "core of Edo" – is a modern shopping complex with traditional and modern Japanese products and services that convey the essence of Japan.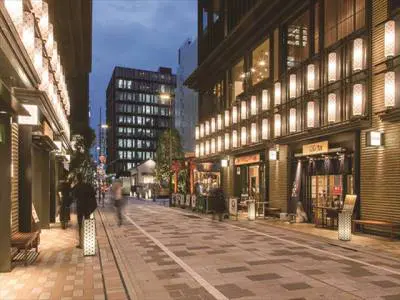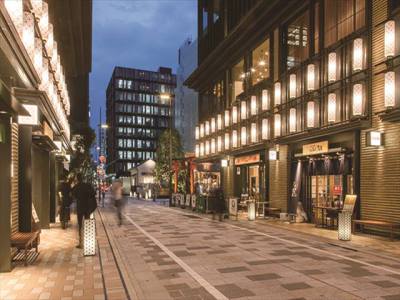 The Best of Japan All Under One Roof
Nihonbashi was known as the starting point of any journey from Edo, where people would set off for Kyoto or other parts of Japan along the five main highways that converged here. Today, all the traditional manufacturers and brands are brought under one roof and given a modern touch at COREDO in Nihonbashi.
SUSgallery
(COREDO Muromachi3, 2F)
Cool Containers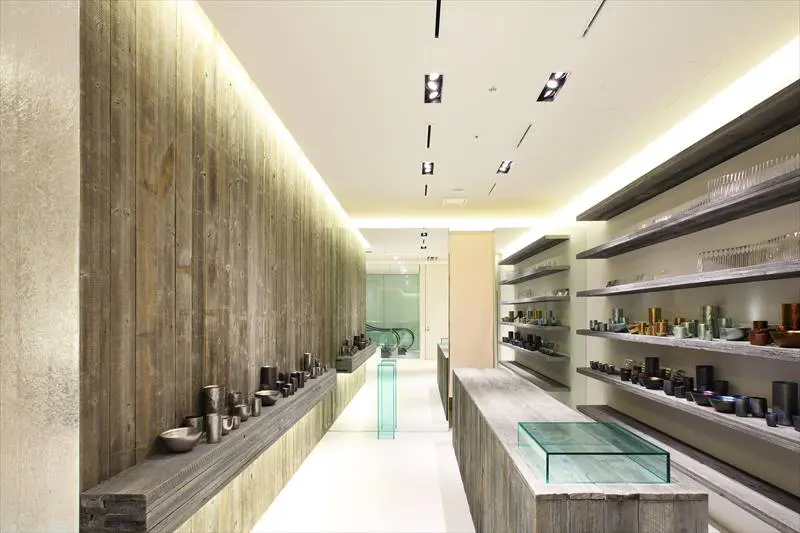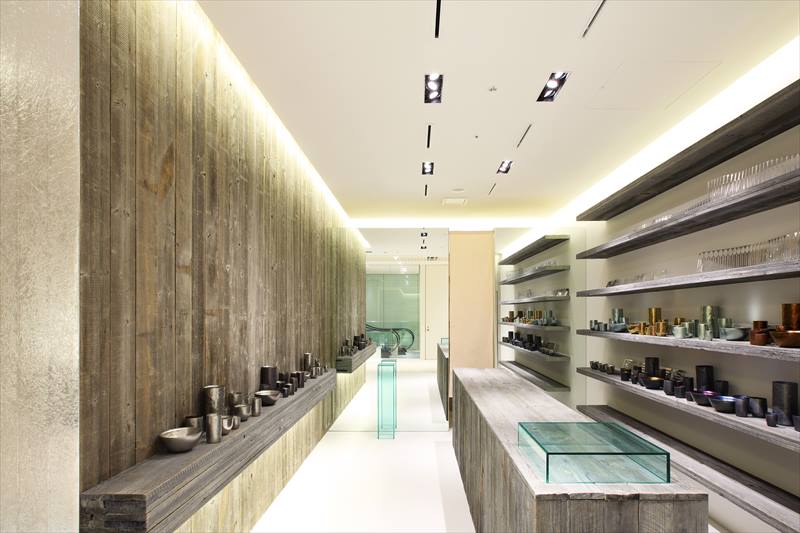 These one-of-a-kind tumblers made of titanium are specially designed to have top-notch insulating properties, keeping the temperature of their contents – be it freezing cold beer to steaming hot beverages – stable for long periods.
Made in Tsubame City in Niigata Prefecture, famous for its fine production of cutlery and kitchenware, the modern designs add a touch of luxury to daily life.
Simply
(COREDO Muromachi 3, 3F)
Advanced Aprons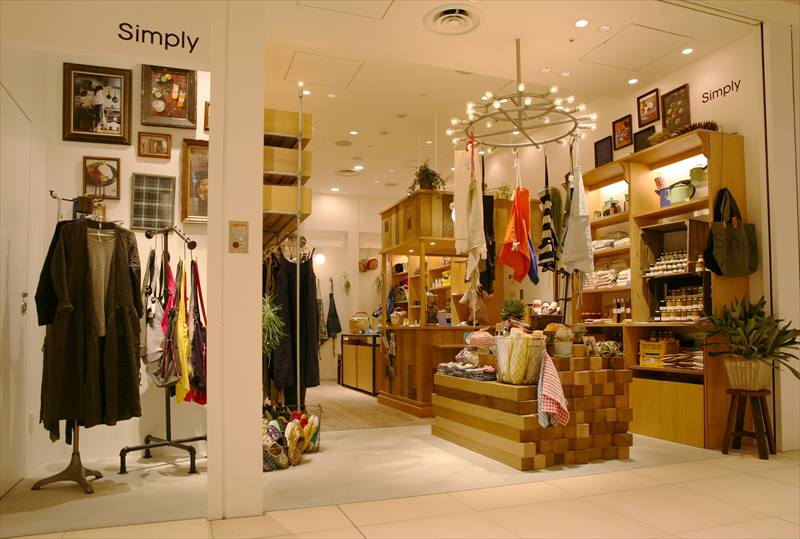 The simple waist-down apron used in the Edo era has evolved, 140 years on, to become a fashionable yet functional item popular with the ladies. Simply presents a selection of these stylish workwear garments. The denim collection is Japan-made and is available as a couple outfit – great for encouraging teamwork in the kitchen!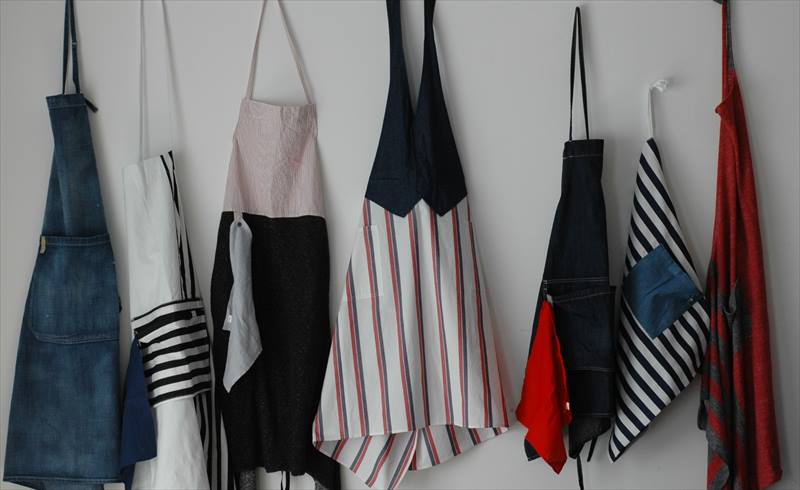 Hashicho
(COREDO Muromachi 3, 2F)
Perfect Pairings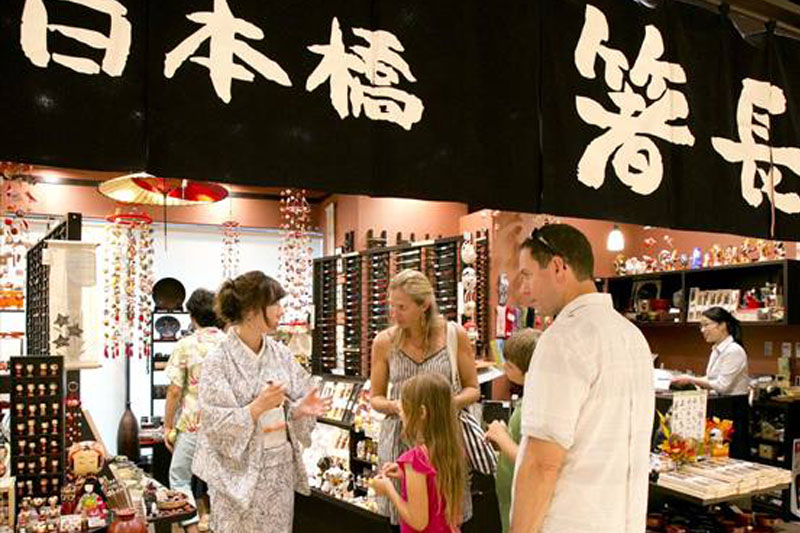 Choose from over 1,300 types of chopsticks from all over Japan, made from various types of wood and different cuttings and designs at this chopstick specialty shop. Prices range from 300 yen for a pair up to a staggering 1 million yen gift set from Fukui prefecture.
Product caption: Chopsticks and chopstick rests from all over Japan are available here.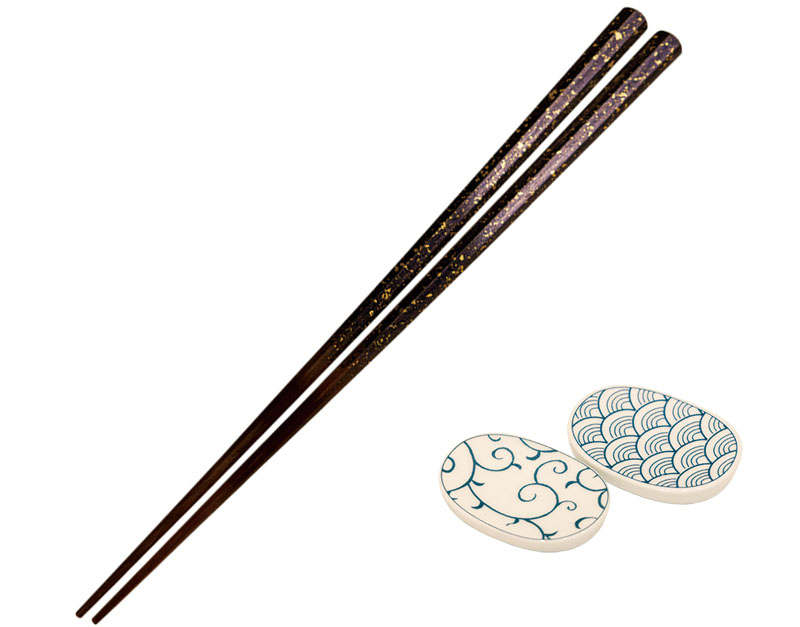 Nihonbashi Dashi Bar
(COREDO Muromachi 1, 1F)
Try Dashi Here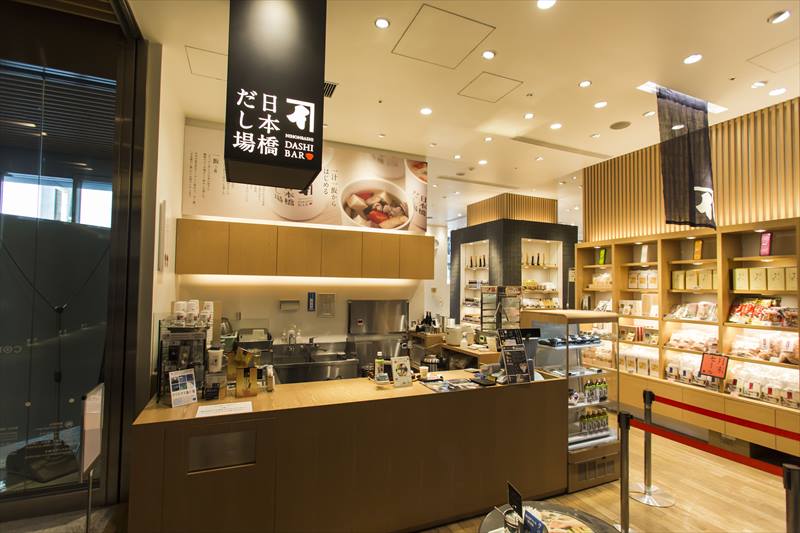 If you don't think you'll have time to make dashi broth at home, try some here at the Dashi Bar of bonito flake and stock specialist Ninben. One cup of bonito dashi broth costs just 100 yen, and there are also more hearty soups available for lunch, with ingredients such as root vegetables, fish or chicken going for 360 yen at this standing bar.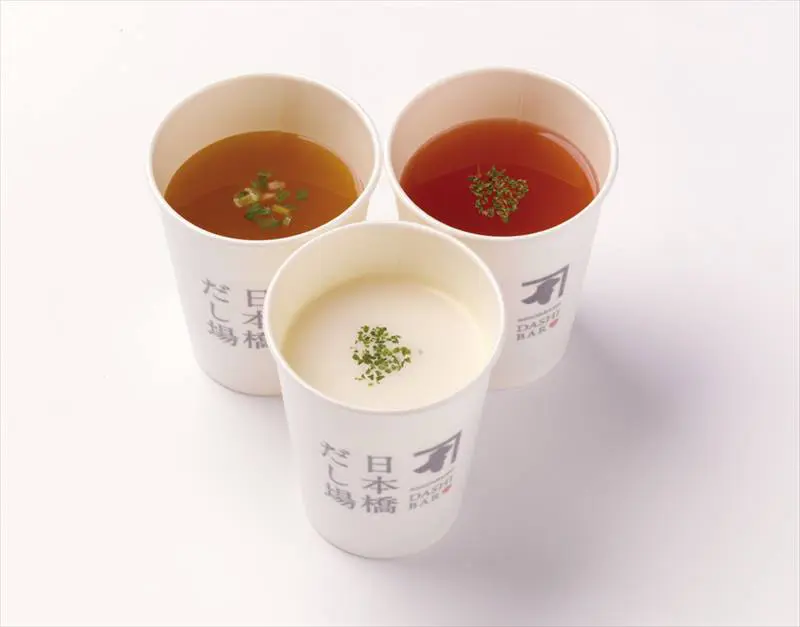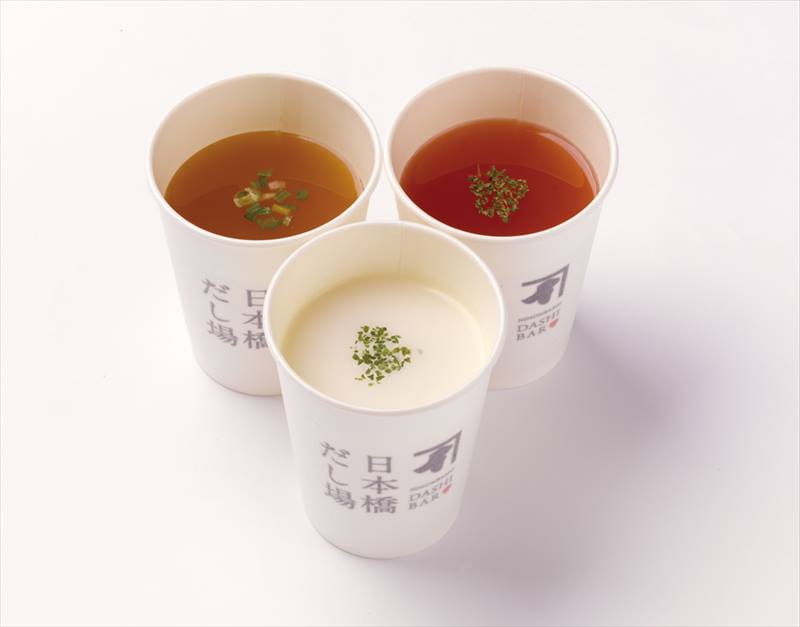 Kyo-tsukemono Nishiri
(COREDO Muromachi 1, 1F)
Pick Your Pickle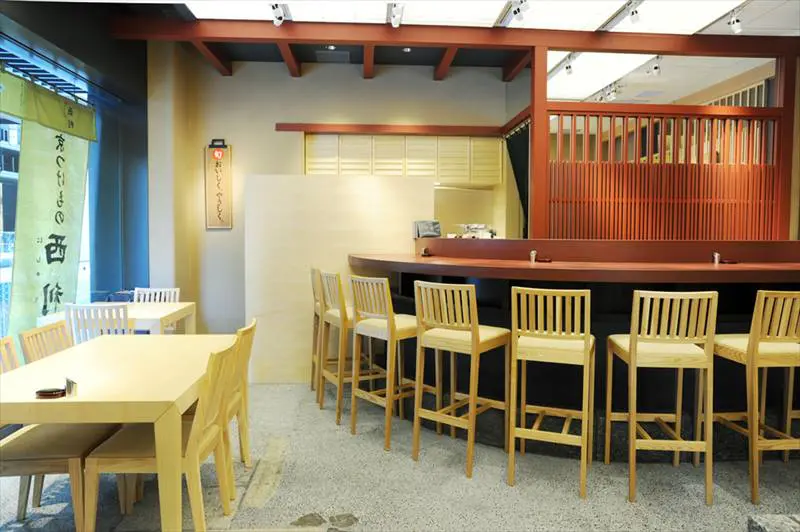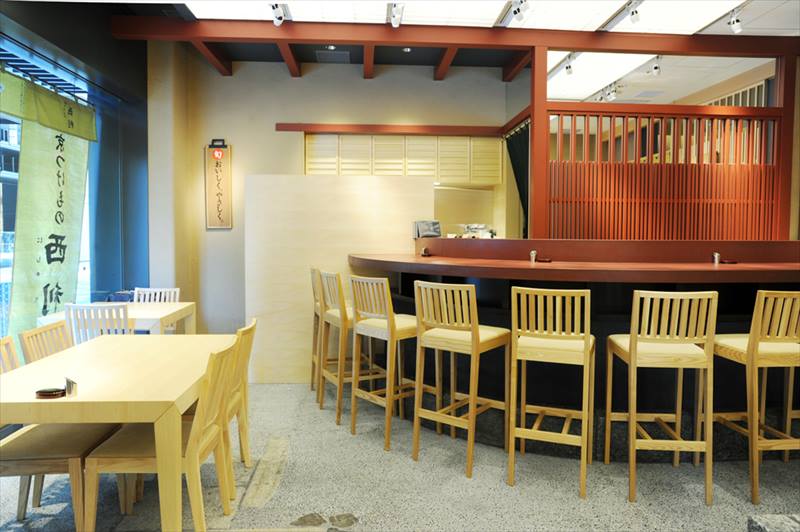 Kyoto tsukemono (pickles) are famed as the best in Japan, and Nishiri is one of the most renowned brands for it. The COREDO Muromachi store is its first footprint in the Kanto region. Come sample a wide range of freshly pickled seasonal vegetables here, and savor a healthy pickled vegetable sushi boxed lunch with miso soup for a special and refreshing treat.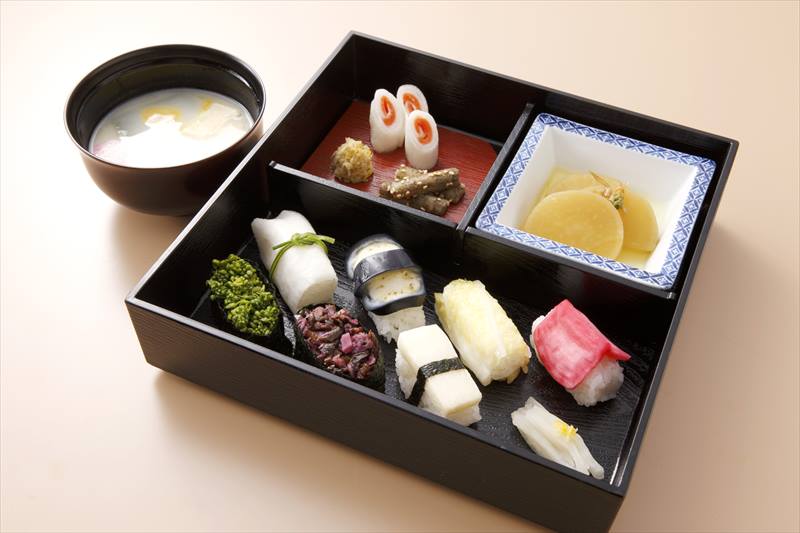 HAKUZA NIHONBASHI
(COREDO Muromachi 1, 1F)
Go for Gold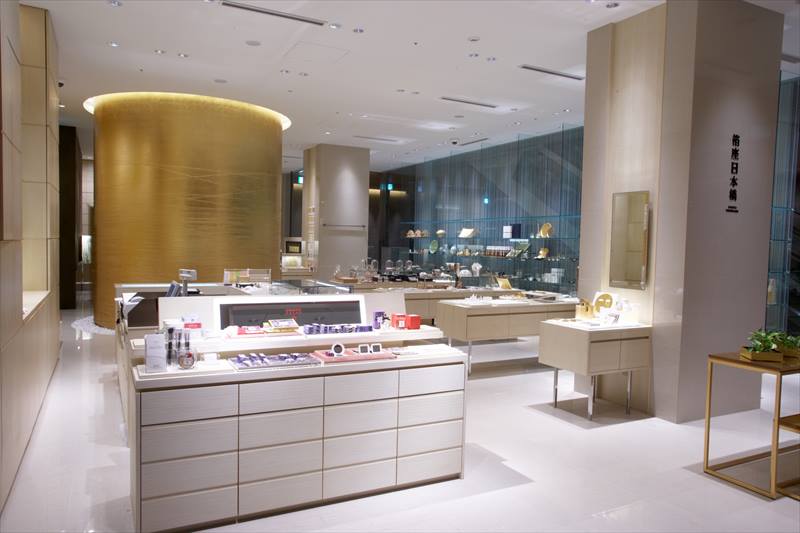 Coming from Kanazawa City, which is famous for its tradition in gold leaf production, HAKUZA NIHONBASHI continues to glitter with gold-leaf covered cakes, rice crackers, face masks and fashion accessories, to name just a few. HAKUZA innovated the world's first pure gold-platinum leaf. Give your loved ones a taste of gold with their edible gold-leafed souvenirs, and rest your feet at the tea corner.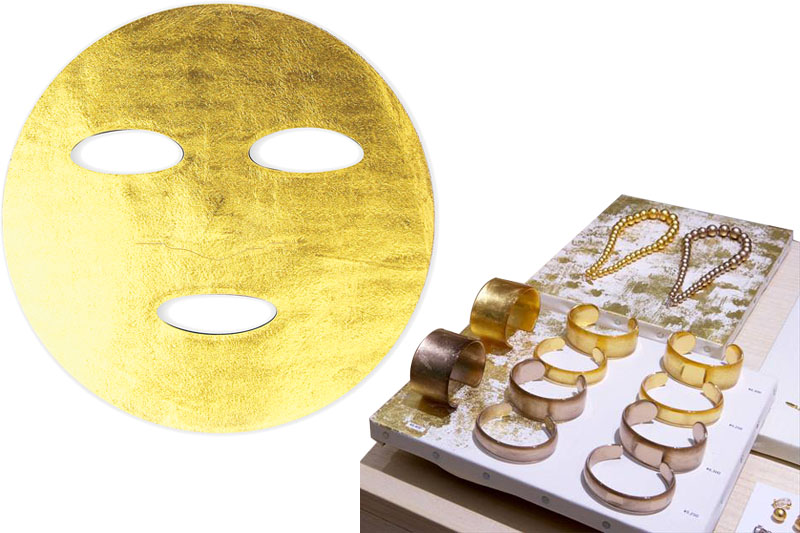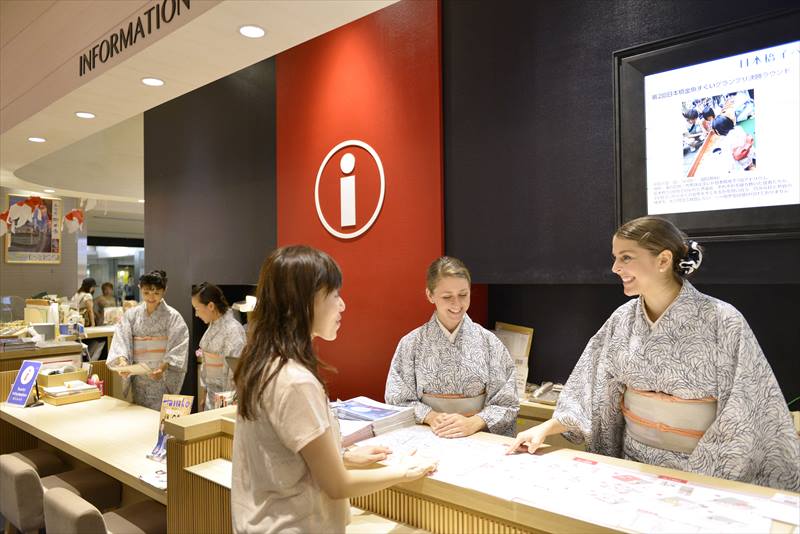 Shop Info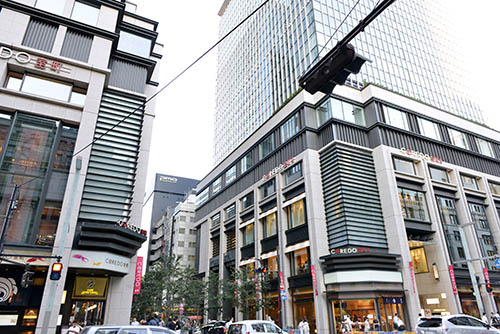 COREDO Muromachi 1
Address: Nihonbashi Muromachi 2-2-1 COREDO Muromachi 1, Chuo
Hours: 10am – 9pm (shops), 11am – 11pm (restaurants)