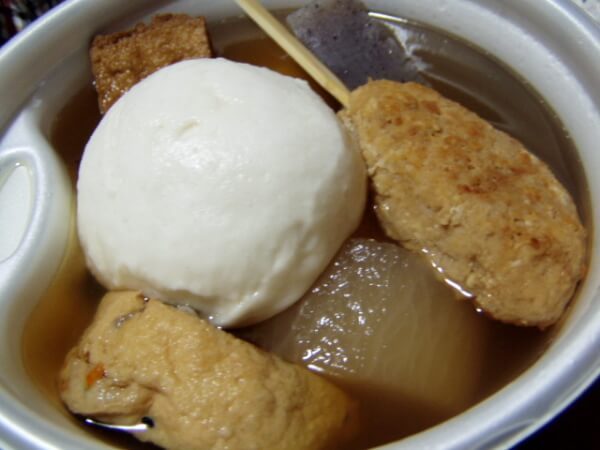 For the past three days, I've had oden for lunch. Oden, for the uninitiated, is a staple winter dish in Japan that comprises fishcakes, tofu, radish, konjac, boiled eggs , kelp and anything that can a) soak up the flavor of the  broth, or b) contribute to the flavor of the broth or both.
With the weather getting cooler in Japan past mid-autumn, oden stalls can be seen in combini (convenience shops) throughout Japan.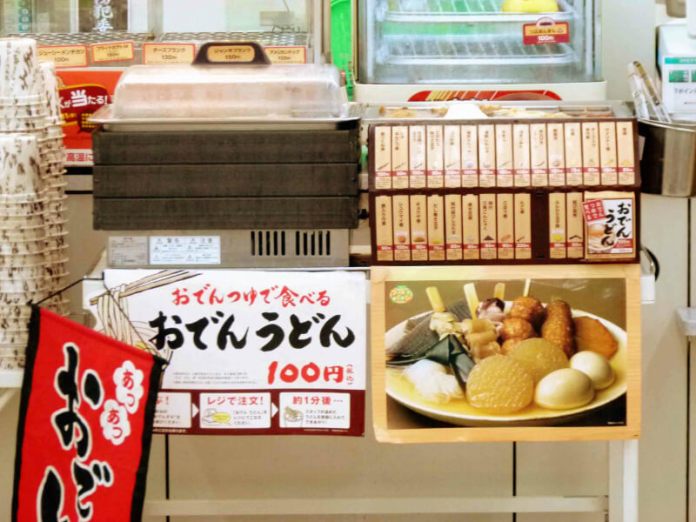 You pick whichever morsel you fancy, pour in the soup and pay at the counter, where you'll be asked if you'd like miso sauce, Japanese mustard or yuzu kosho (yuzu pepper paste) as a condiment.
People from different regions of Japan have different condiments of choice: for example, if you are from Nagoya which has a strong miso-culture you'd definitely choose miso to go with your oden.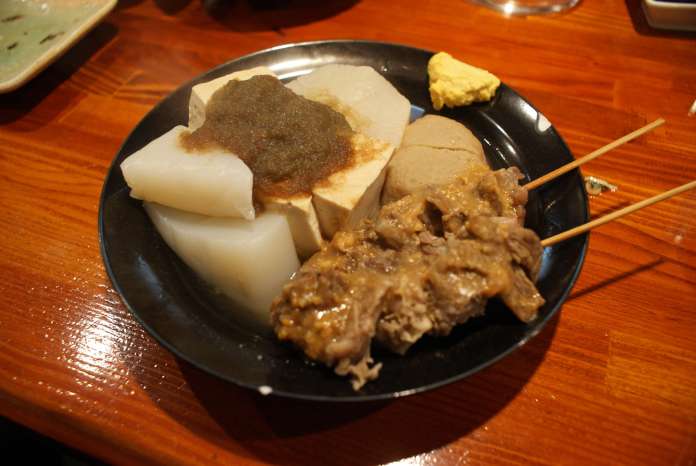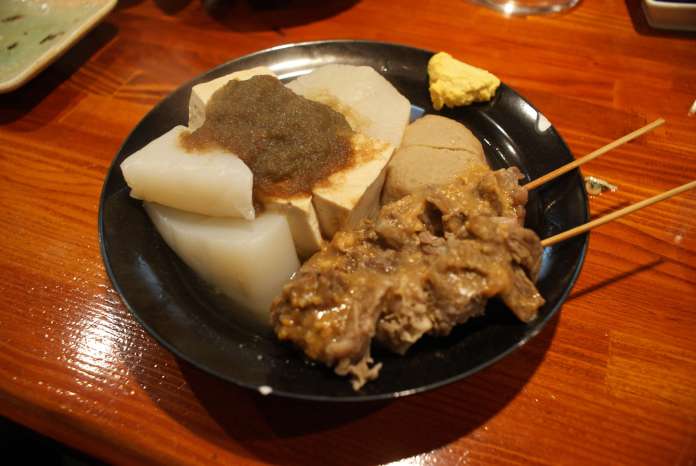 In Toyama prefecture, where kelp is heavily consumed, shredded kelp is commonly added as a topping.
Coming from Singapore, the dish reminded me of something we have back home called Yong Tau Fu, which means stuffed tofu–but various vegetables, not just tofu, are also stuffed with fish paste, and lots of other ingredients including fishcakes are also available for the picking.
That said, the sight of floating white marshmallow-like things in the soup did seem rather strange to me–these white fluffy things being the "hanpen", made basically from whipped fish paste and egg white.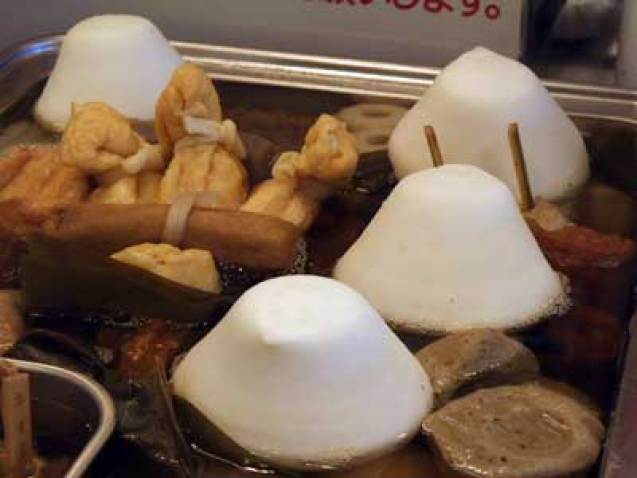 Shizuoka Prefecture is famous for its "black hanpen", which is darker because it uses fish like mackerel and sardines rather than cod for the fish paste.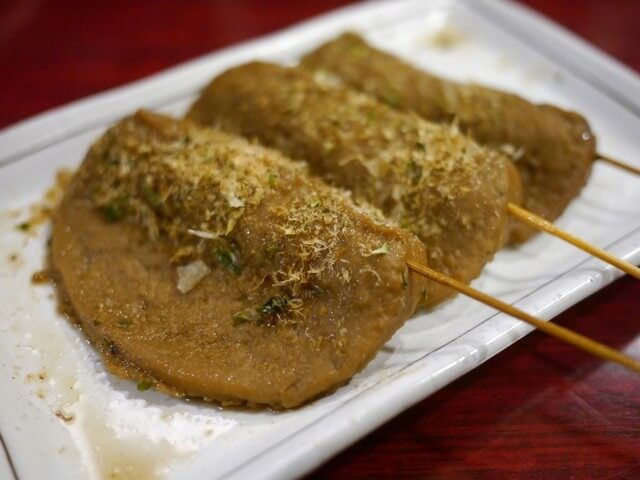 So, the next time you are in a convenience store or izakaya, don't forget to give these steamy morsels a try!
About Shun:
Shun (旬) translates directly into "season", but strictly speaking in Japan refers to the ten days in which a food (be it a fruit, vegetable, fish or dish) is deemed to be at its tastiest and best period in which it is to be eaten. 季節(kisetsu), which also translates into "season", refers to six periods within each season (spring, summer, autumn, winter), according to the solar calendar in which a change in the season is deemed to occur – an indication of the Japanese sensitivity to changes in the weather and climate, and its impact on crops and catches of the day. 「A Taste of Sh旬n」aims to bring you the freshest and best harvests, catches and dishes of the day.