An interesting challenge to paint a painting
I thought it would be an interesting challenge to paint a painting that would evoke both my childhood Christmas and a Japanese New Year. I wanted it to be equally holy and celebratory by combining elements and impressions that feature in both holiday observances. I thought of the plants and flowers which we associate with the two holidays, and realized that there is an interesting botanical overlap. Holly is a part of Christmas traditions, and I remembered how as a kid I enjoyed cutting holly boughs from the tree in the back yard and hung them over doors, the fireplace mantel and other places around the house. It was our way of welcoming in the guardians; fairies we were sure lived in the back woods. In Japan, Holly is believed to ward away bad influences, and so a holly leaf and a protective sardine's head are stuck on a stick over doors and windows facing North, the demonic entry point. Included in the painting are three other red berried plants used to welcome a fortuitous year; Nandina symbolizes changes for the good. Senryo, or sarcandra plant symbolizes good fortune and Ardisia tell us that happiness is on its way.

Just as a child we banged on pot bottoms and made cymbals of pan lids to make a noise to drive the devil away from the new year, I hear the sound of pure vibration as the temple bells next door resonate through my studio at midnight on New Year's Eve. The deep bellow crosses the neighborhood's roofs, penetrating the cold night sky, ringing 108 times; a benediction for each fault and pettiness we put behind us with the old year.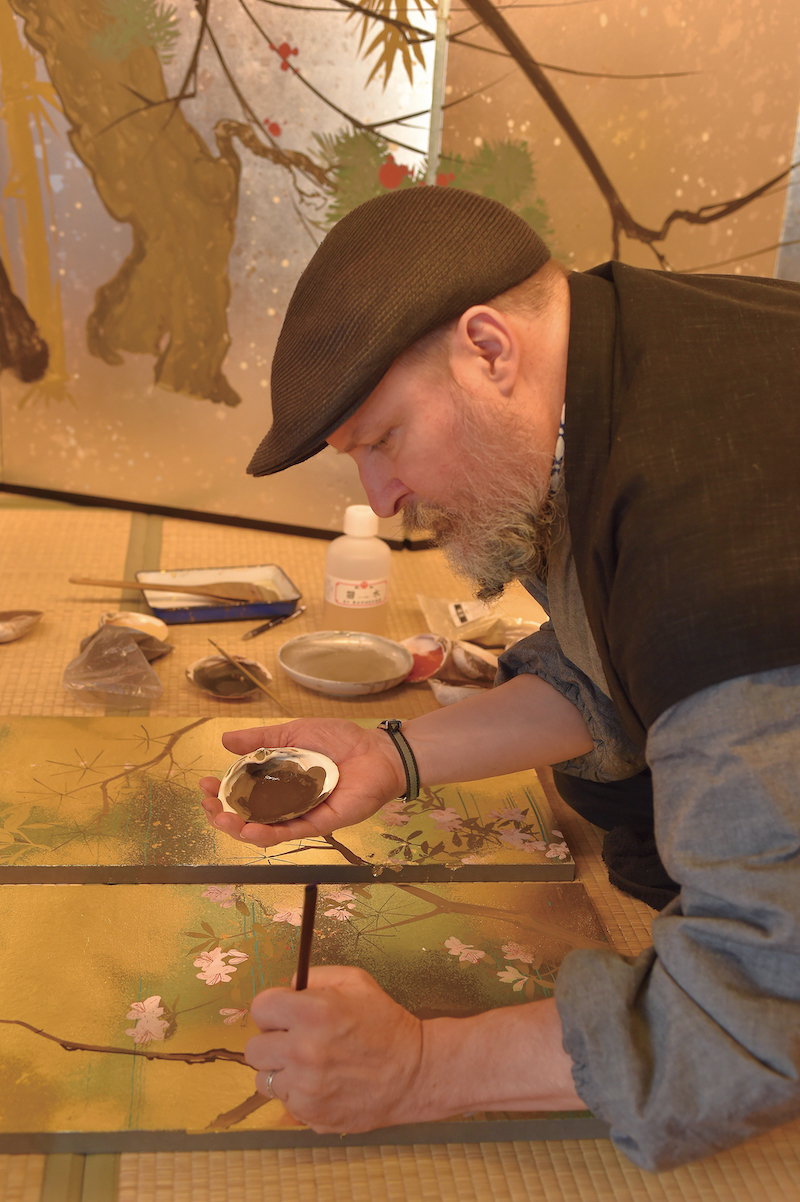 Born in 1962 in the US, Allan West settled in Tokyo and eventually graduated with a Master of Fine Arts from Tokyo University of the Arts. You can visit his open studio in Yanaka, Tokyo.
text & artwork / Allan West
cordination / Mariko Takahashi
photo / Keiji Okazaki