There is a poem I like from the Edo period…"The Musashino Plain, where for lack of mountains, the moon must rise and set from behind the grasses."  It evokes in me that time in the autumn when the night air is clear, and the moon seems closer than usual.  I feel as though I'm missing something… when was it that cicadas turned the stage over to crickets?
The motif I was thinking of painting is the seven grasses of autumn.  Chrysanthemum, pampas grass, bush clover, Queen Anne's lace, bellfl ower, eupatorium, and sedge.  There is a fragrance these plants emit, and whenever I smell this autumn musk, I imagine an infusion of dried leaves and chrysanthemum petals creating a reddish brown tea to enrich the loam below.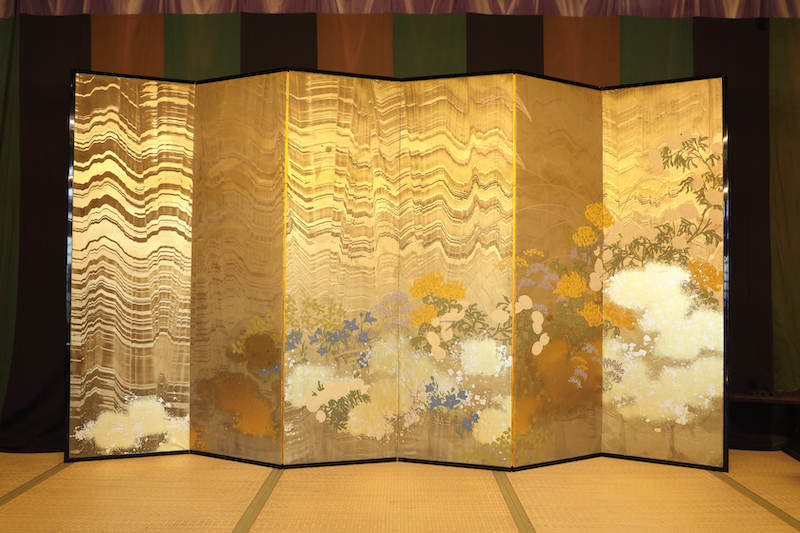 Not too many days after the photographers left, I looked once again at this painting and realized that I don't need to paint only one of the subjects, I can have the enjoyment of both… in the same painting!  So I must apologize, the painting now has a silver moon.  If you find yourself in Tokyo, and you have a moment to stop by my studio, you will be able to see where this new moon is placed.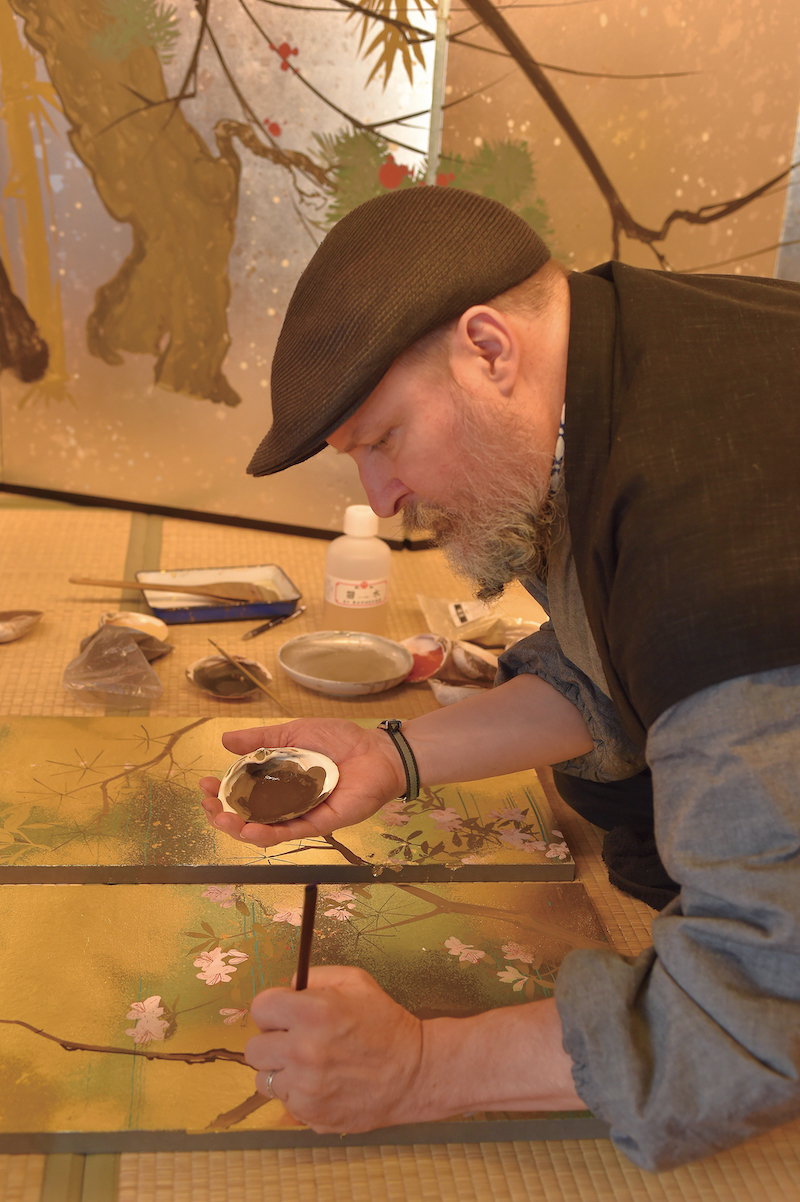 Born in 1962 in the US, Allan West settled in Tokyo and eventually graduated with a Master of Fine Arts from Tokyo University of the Arts.
You can visit his open studio in Yanaka, Tokyo.
text & artwork / Allan West,
coordination / Mariko Takahashi,
photo / Keiji Okazaki