In the PUROLAND theme park dedicated to Hello Kitty and other Sanrio characters there is no end to the cute things, and there has been a recent addition. On March 10th 2018 the Kawaii Kabuki show debuted in the Marchen theatre inside PUROLAND. Both "kawaii" and "kabuki" are buzzwords for Japanese speakers, but for those who don't speak the language these can be simply translated as "cute traditional Japanese theater". It is a unique collaboration between a Kabuki troupe and the Sanrio characters, resulting in a cute and modern Kabuki show. The story draws inspiration from the old Japanese story of Momotaro or "Peach Boy", while still retaining the cuteness and dance routines of the Hello Kitty performances.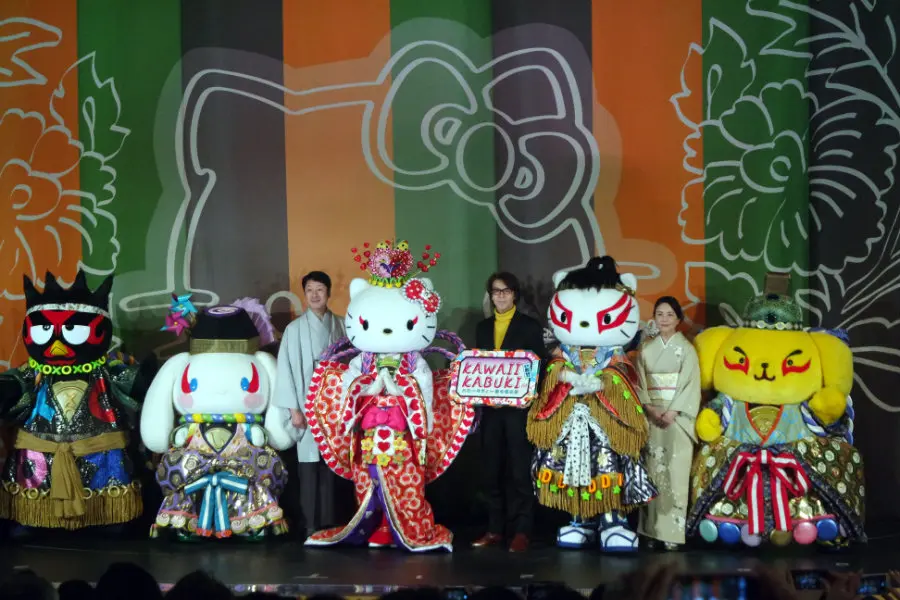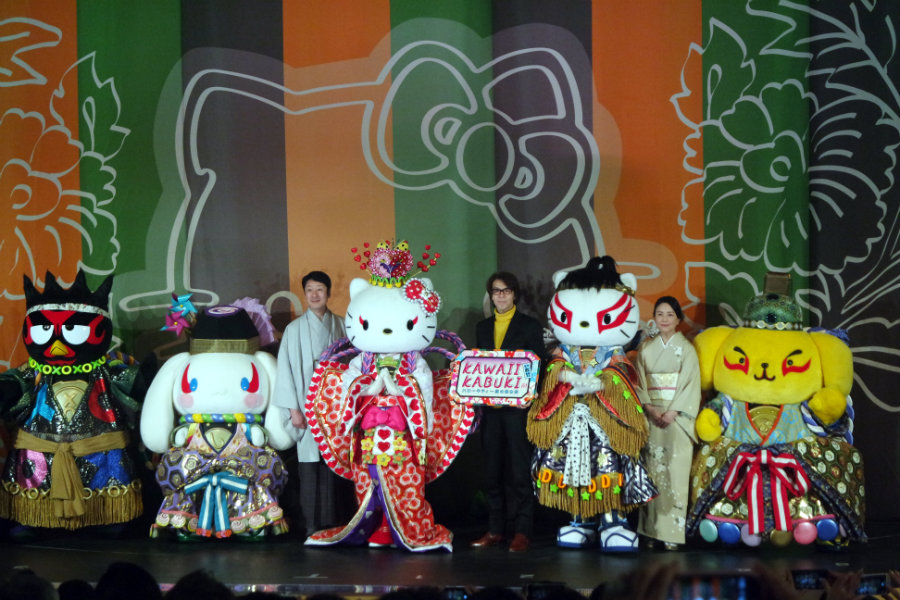 A quick guide to Kabuki
Kabuki is a classical dramatic performance with its origins in the Edo period (1603 – 1868). It remains one of the most popular traditional styles of Japanese drama today and features characters wearing old-style costumes, such as elaborate kimono or samurai armors and a wide variety of props representing different things. Special wigs are used to signify that a character is a demon, for example. The language spoken in a Kabuki play is an old form of Japanese, so even native speakers require an audio guide relaying a translation in modern Japanese. Kabuki is symbolized by the traditional black, red and green stripes, as seen in the curtains of the Kabuki theaters, while white, black and red colors are used in the distinctive make-up worn by the actors. The performance involves dance, with specific slow-motion dramatic movements accompanied by musical instruments such as the shakuhachi flute, or the samisen, a traditional string instrument.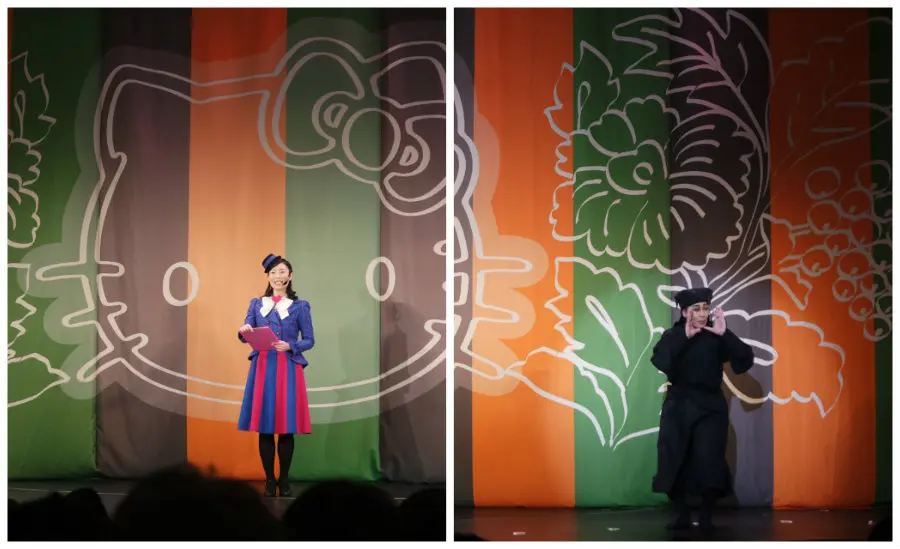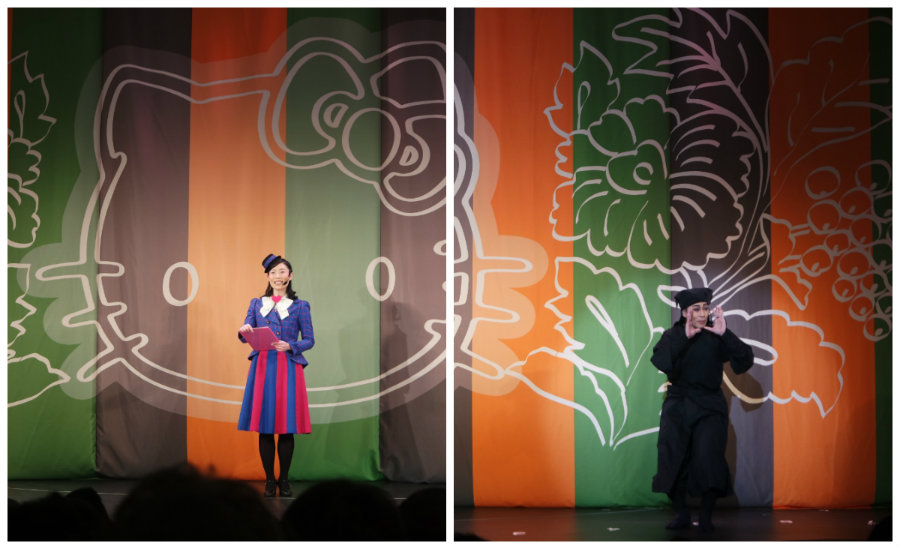 The story of Momotaro (Peach Boy) x Hello Kitty
Momotaro is an old Japanese folk story of a boy born from a giant peach that was found by a childless couple who became his parents. He becomes a brave warrior who sets off on a quest to "Onigashima", or the Demon Island where he fights powerful demons or "oni" in Japanese. In the Kawaii Kabuki performance, Kitty assumes the role of Momotaro. She also goes all the way to the Demon Island, but there is a twist in the way she conquers the demons. Without much spoilers, let's say that she used the guiding principle of her character – 'be good friends with everyone'.
What is Kawaii Kabuki?
The Kawaii Kabuki show is a blend of the old and the new and a mix of dance and dialogue. The characters donned on traditional costumes made with the utmost attention to detail. A single hiragana letter can be seen on the armor plates of some of the characters, representing the first sound of their name. For example "し"(pronounced "shi") stands for Cinnamonroll (pronounced as Shinamon Roru in Japanese). The kimonos also bear symbols representing the character's name or things they like, for example Kitty wears a kimono with apples or Badtz Maru has X and O on his kimono, which reads "batsu" and "maru" in Japanese, just like his name. Along with the detailed aesthetics, the dance routines are also elaborate and perfectly synchronized. The story is easy to follow, even for people who don't speak Japanese, especially if they are already familiar with the story of Momotaro.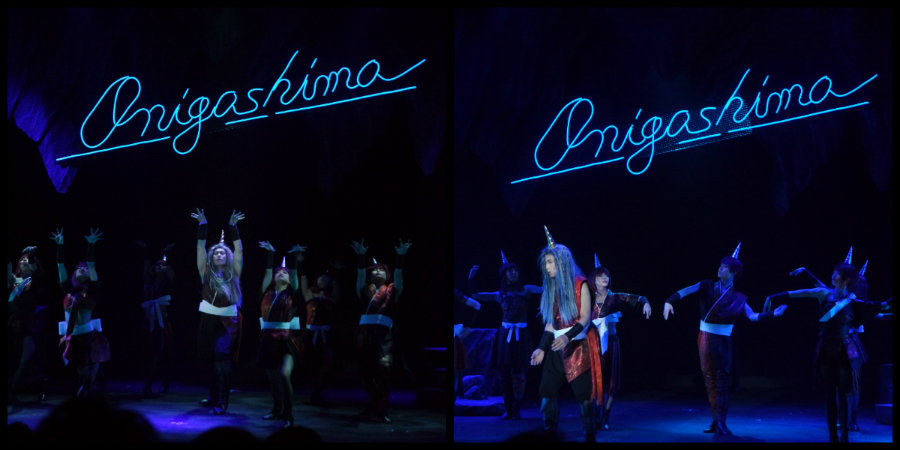 This Kawaii Kabuki performance is just one of many that Puroland offers. You can also enjoy various restaurants and cafes inside, each of them with special cutely presented food and drinks, and a dreamy interior design. You can even meet and have your picture taken with Kitty. Puroland also sells the biggest variety of Sanrio characters-themed goods in their gift shops. A day in Puroland is a day in another world, so visit it anytime you need a big dose of cuteness!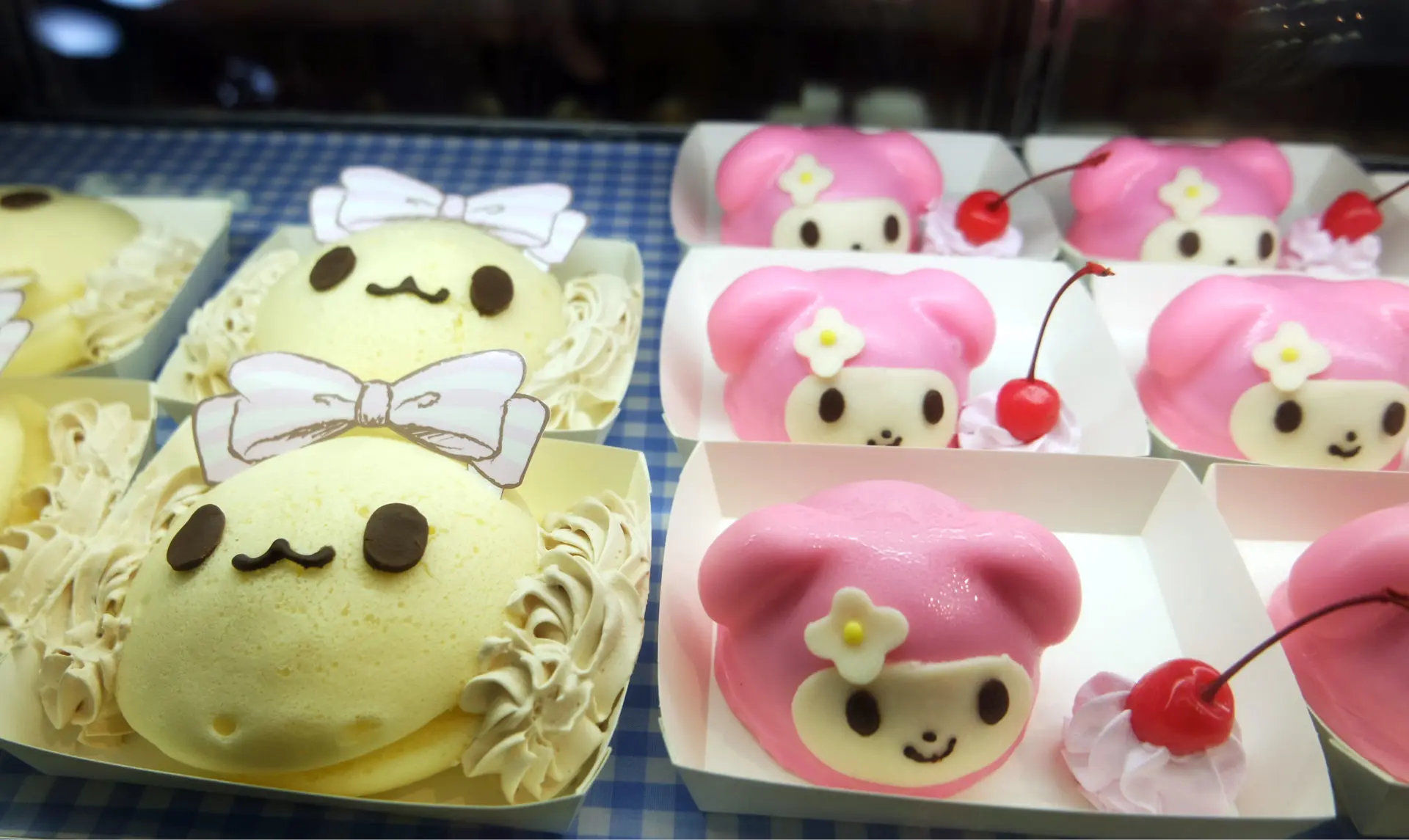 For more information on the Kawaii Kabuki show please see Sanrio Puroland official website
For more cuteness, check out Puroland's Instagram account, Twitter account, Facebook profile and Youtube channel.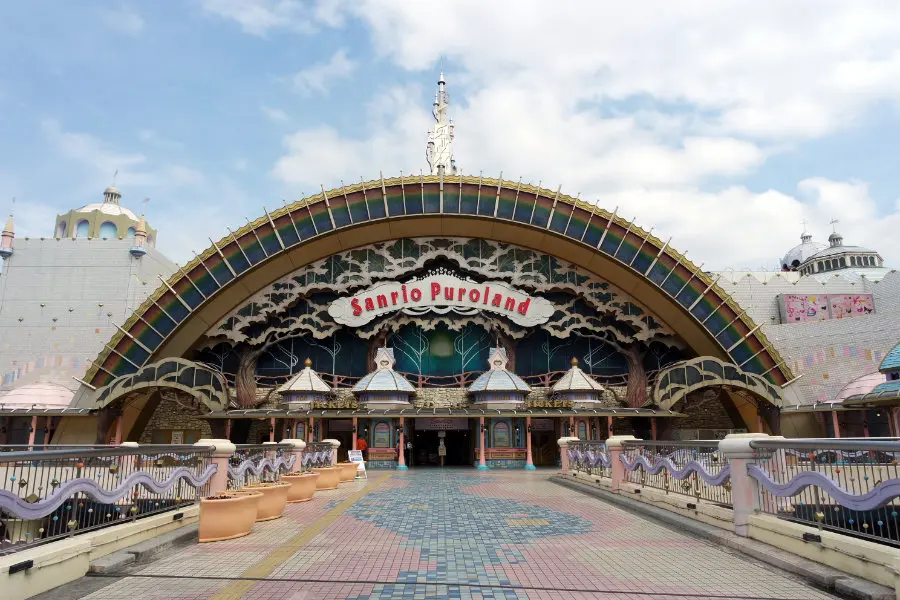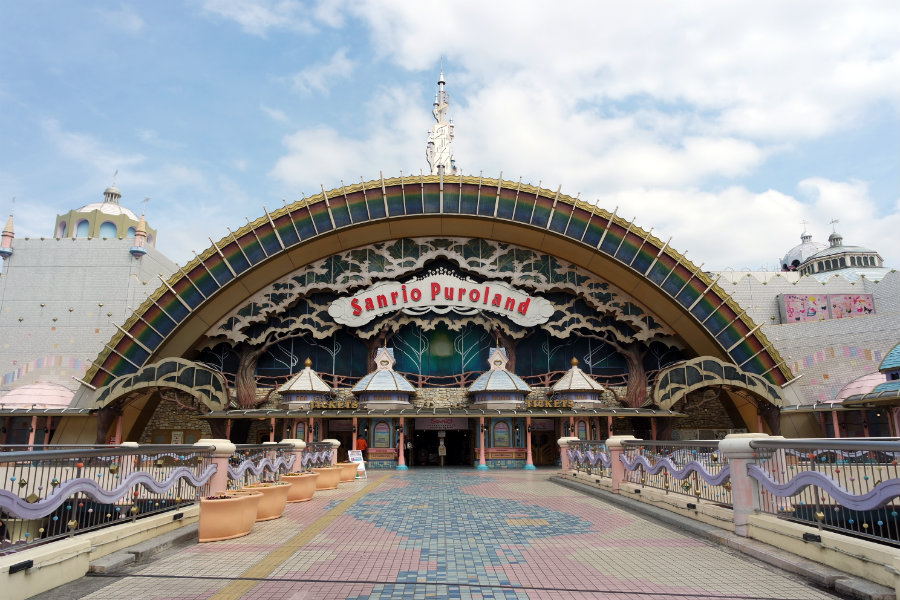 Sanrio Puroland
Hours:
Weekdays: 10:00-17:00, holidays: 10:00-18:00
Address:
1-31 Ochiai, Tama-shi
Phone:
042-339-1111
Website:
http://en.puroland.jp/
Scroll down for more photos from the Kawaii Kabuki performance.
---
WATTENTION WRITER PROFILE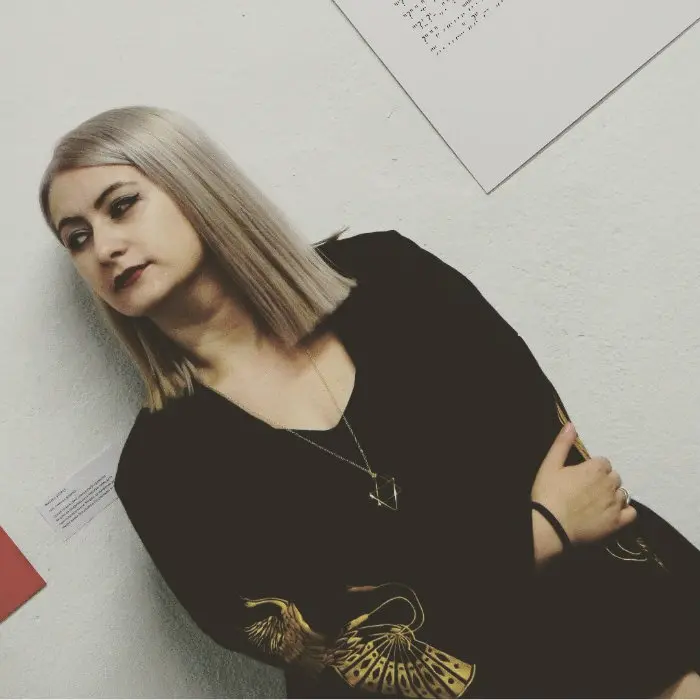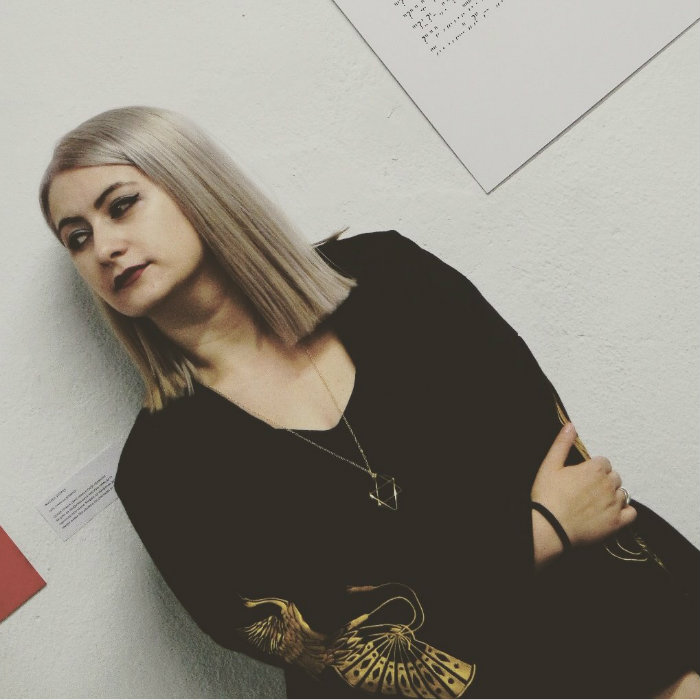 Zoria April
Zoria is a writer, of the rare poet variety and a passionate photographer. If you see somebody around Tokyo taking photos of concrete walls, it must be her. She loves to dress fashionably and go drink as many cups of coffee as humanly possible, preferably in cafes with a view.
MORE ARTICLES BY THIS WRITER
|
ABOUT WATTENTION NINJA
Ninja ID: zoria