Chichibu city, home Mt. Buko, is not far from Tokyo, but offers stunning natural parks and a swath of rich heritage including many ancient shrines and temples. In fact, the three major shinto shrines in Chichibu are between 1,800 and 2,000 years old. The 34 temple Buddhist Pilgrimage to Kannon, the Goddess of Mercy was inaugurated in the 13th century, but the earliest temples date back to the 8th century when Buddhism was first introduced to Japan. Experiencing Japanese culture and tradition through pilgrimage is one of the greatest Chichibu activities.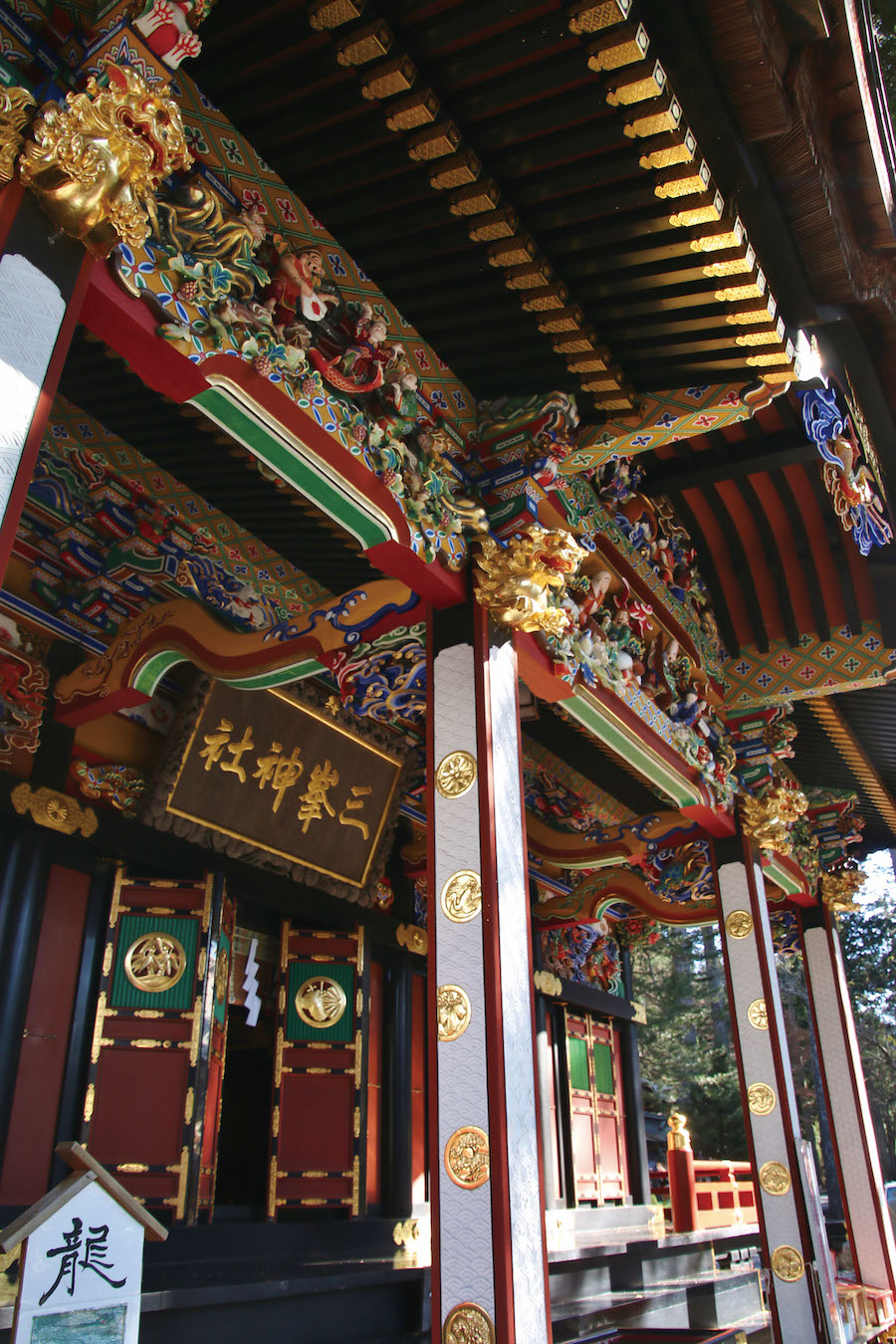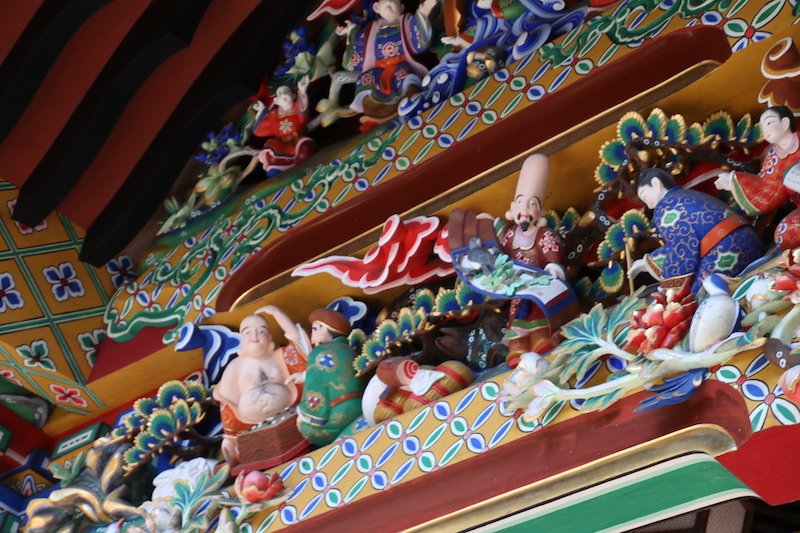 This magnificent shrine, with an elevation of 1,102m, tops all the Chichibu activities. In addition, Mitsumine Shrine boasts many unique features. For starters, it's said to have been found by Yamato Takeru no Mikoto, a semi-mythological folk hero who may have been the son of the Emperor around the year 150. Many historical buildings, such as the Haiden (a hall of worship) decorated with richly colored carvings, the Zuishin-mon (gate with guardians) and the Yohaiden (a space for worship) dazzle visitors. On the other hand, some of the unusual features are the rare Mitsu-torii (triple torii gate) flanked by two stone wolves instead of the usual stone dogs (komainu). Also, the sanctuary of Mitsumine is different in atmosphere from usual shrines.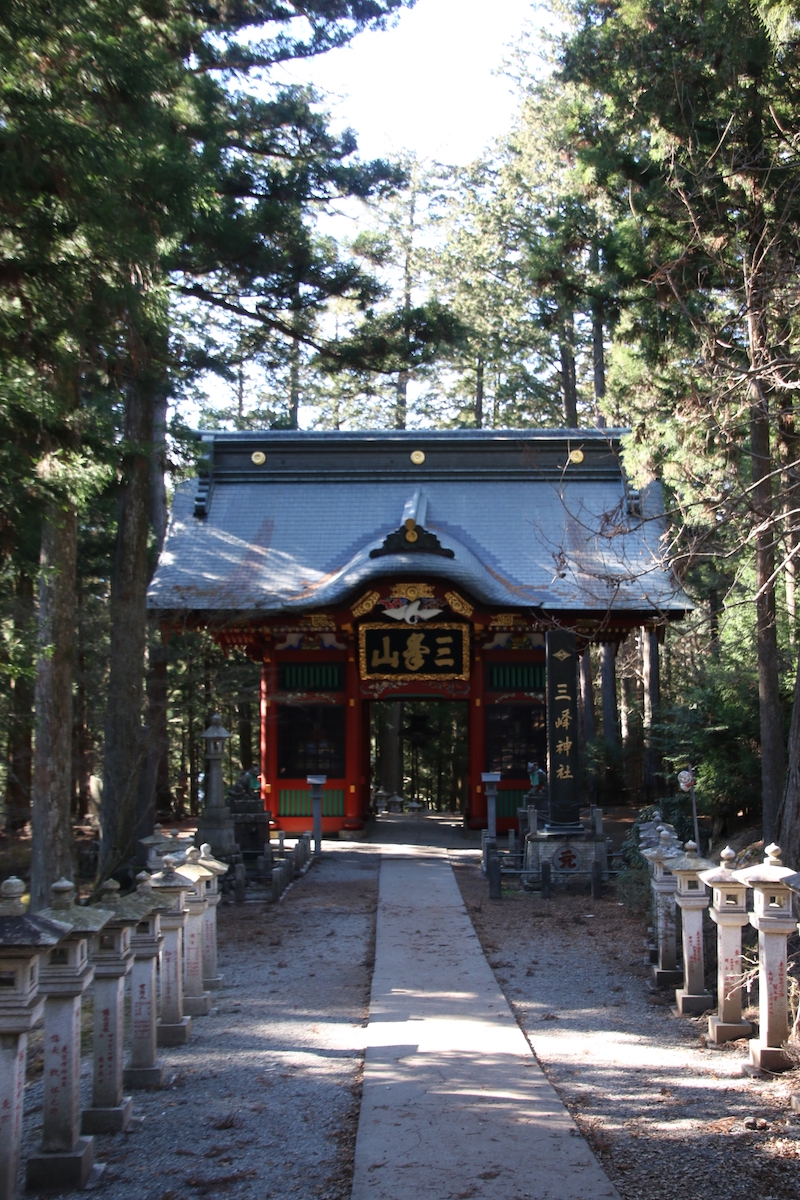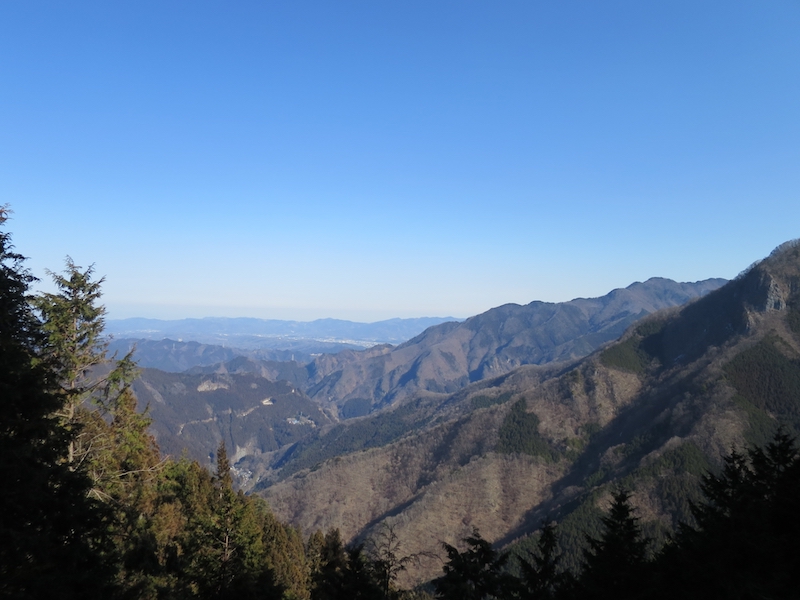 Admission: Free
Address: 298-1 Mitsumine, Chichibu-shi, Saitama
Access: There is a regular bus to Mitsumine Shrine from Seibu-Chichibu Station
*The last bus leaves at 4:30pm from the Mitsumine Jinja bus stop.
The 34 Kannon temples of the Chichibu pilgrimage
Kannon, the Goddess of Mercy or Bodhisattva of infinite compassion is one of Japan's most beloved deities. Normally, Kannon Temple tours consist of 33 temples, in total. Chichibu has been granted one more temple in the 13th century so that it could be combined with two other pilgrimages. As a result, it created "the 100 Japanese Kannon Temples."
If you don't have enough time for the whole pilgrimage, you can bike around town collecting Goshuin (temple stamps). Also, you could go out to some of the more spectacular temples in the countryside. Get a brochure with route suggestions from the Chichibu Tourist Information Center and start your spiritual journey!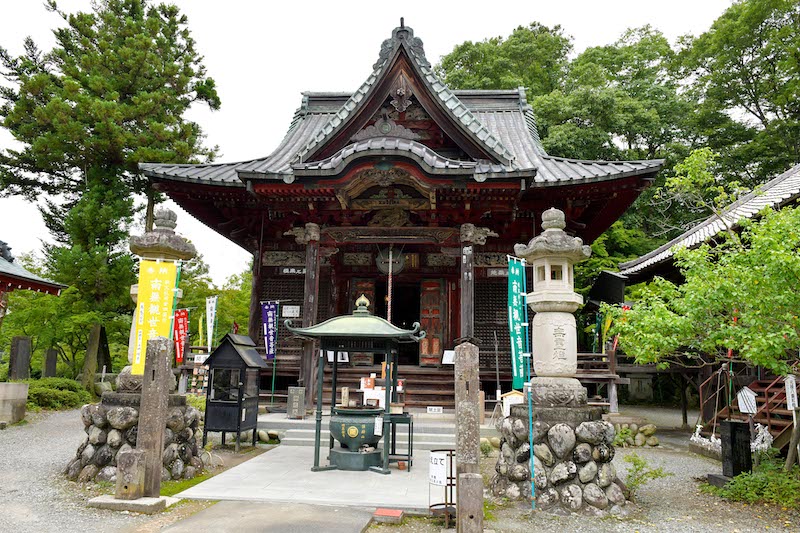 As the first temple of 34 on the nearly 100km Chichibu Pilgrimage, Shimabu-ji is certainly the most popular. The magnificent Kannon-do Hall was built in 1697 by a famous carpenter, there's over three centuries of history here. It is a beautiful hall with a copper roof, and ornate carvings of birds, flowers, and the Goddess, Kannon. The transom above the door of the main hall is intricately carved with depictions of heaven (on the left) and hell (on the right).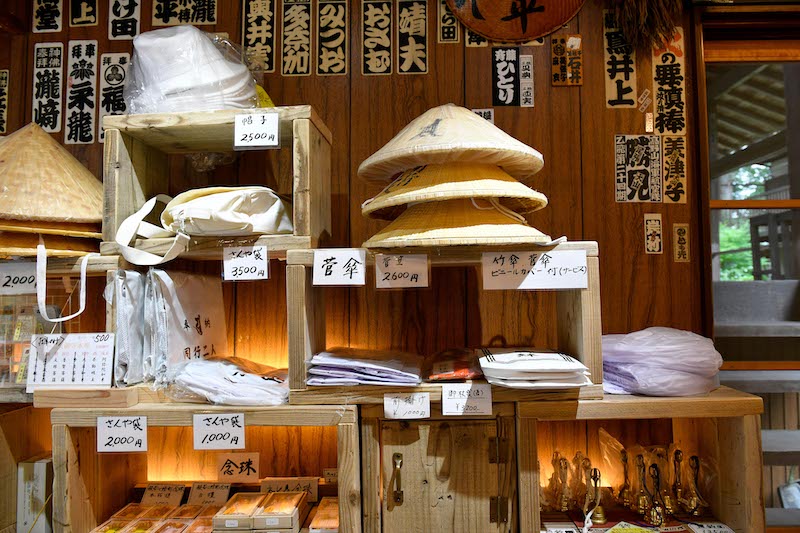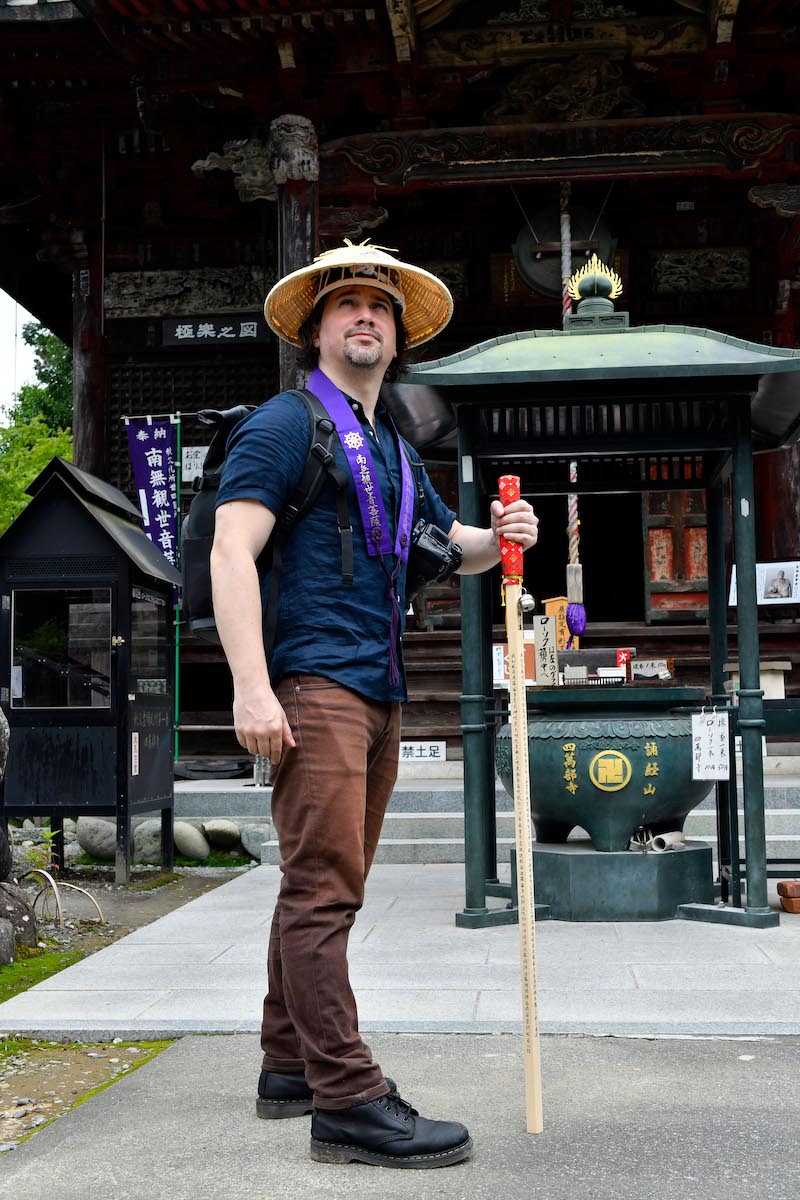 In the nearby gift shop, visitors can purchase garments much like the ones worn by those who originally travelled on the first pilgrimages as an O-henro (Buddhist pilgrim) including white robes, straw hats and walking sticks. The walking sticks also doubled as grave markers for those who could not complete their journeys. These days they make for great souvenirs and represent all the fun in Chichibu.
Hours: 8am-5pm
Admission: Free
Address: 418 Tochiya, Chichibu-shi, Saitama
Access: 23-min bus ride from Seibu Chichibu Station (Seibu Chichibu Line). Get off at Fudashoichiban stop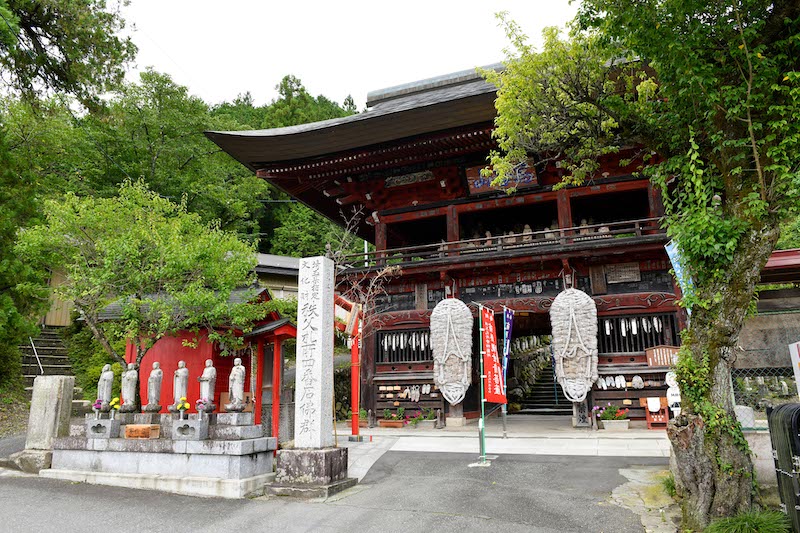 The first thing you might notice about the fourth (and most popular) temple of the Chichibu Pilgrimage, is the giant pair of straw sandals (Waraji) hanging alongside the entrance, eighteenth-century wooden gate. The second could be the two menacing "Nio Guardians". In fact, these impressive carved and painted giants protect the compound not only from bad spirits, but superstitious would-be robbers. Once through the gate, there are rows upon rows of statues. In addition, over 1300 small stone statues neatly line the surrounding area. Every statue is unique, and people say that if you look carefully you will find one that looks like someone you know.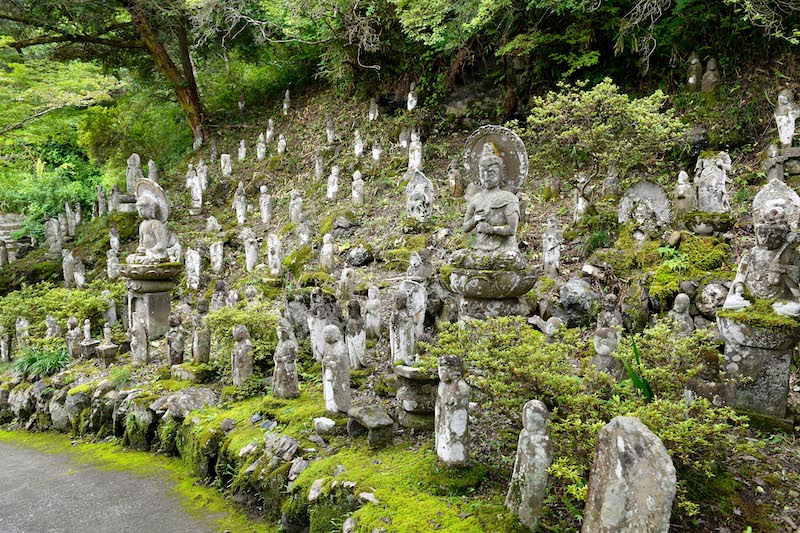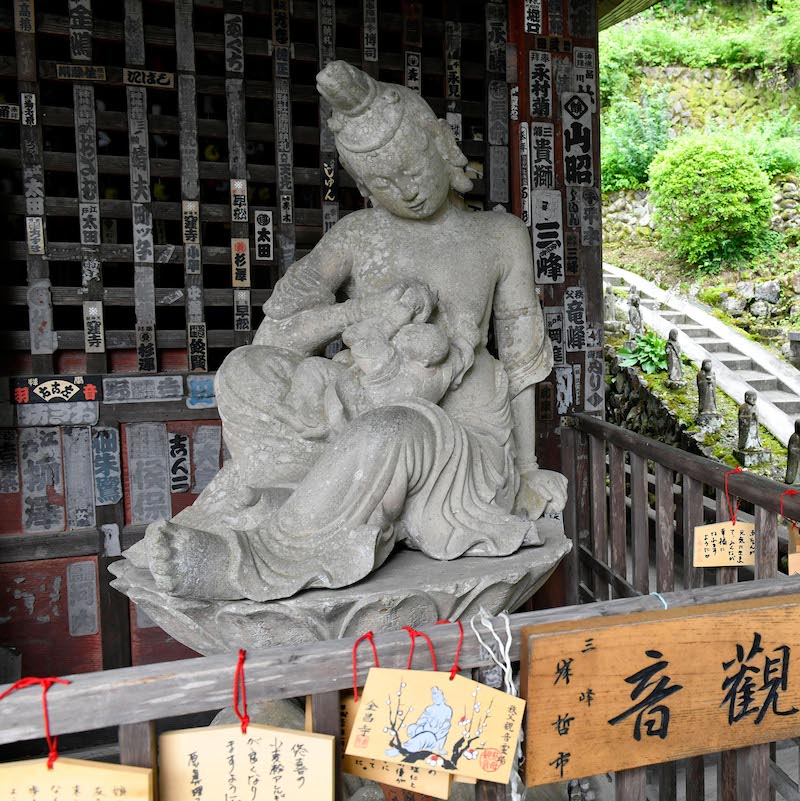 One of the more noticeable and detailed stone kannon statues on display is that of a mother nursing her child. Some believe that this statue was created to secretly resemble Mary, Mother of Jesus in a time when Christianity was not permitted in Japan.
Hours: 8am-5pm
Admission: Free
Address: 1803 Yamada, Chichibu-shi, Saitama
Access: 17-min bus ride from Seibu Chichibu Station (Seibu Chichibu Line). Get off at Kinsho-ji stop and 5-min walk.
Hashidate-do Temple and "JURIN's GEO" Café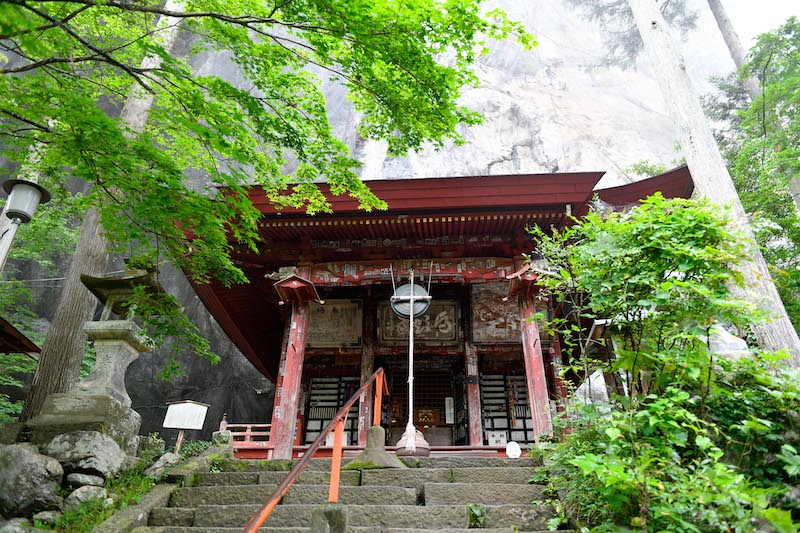 The 28th temple on the Chichibu Pilgrimage, Hashidate-do, is unique in that it is located at the base of a towering 75-meter limestone cliff. Enshrined within is a statue of the deity Bato Kannon, a rare horse-headed Kannon, created in Kamakura period (1192-1333). Interestingly, there is only one other horse-headed Kannon on "the 100 Japanese Kannon Temples."
Adjacent to this temple is the Hashidate Stalactite Cave. This intricate limestone cave features dark narrow tunnels, strangely smooth walls, and odd, natural formations. Dark spaces beckon the adventurous to explore its deeper recesses. It's another example of the variety of fun in Chichibu.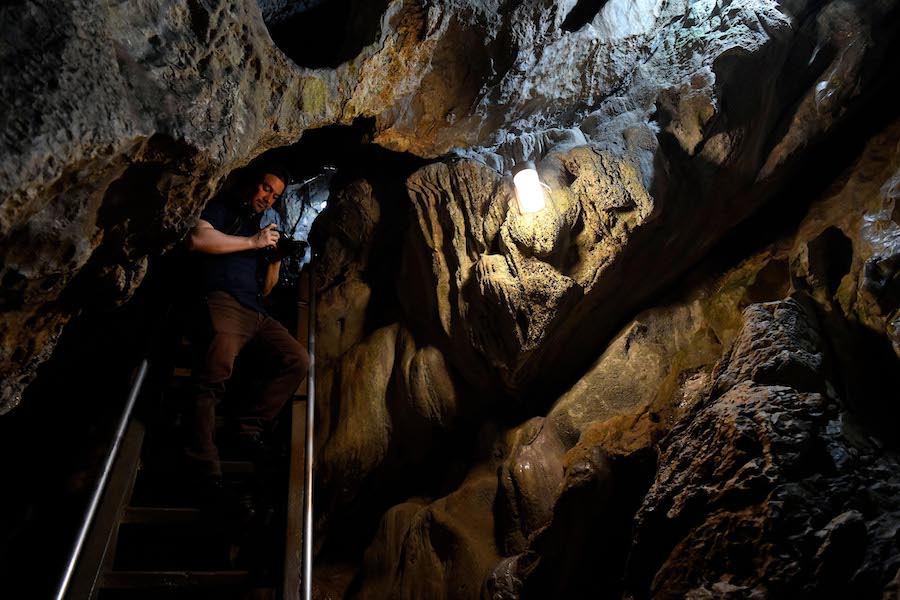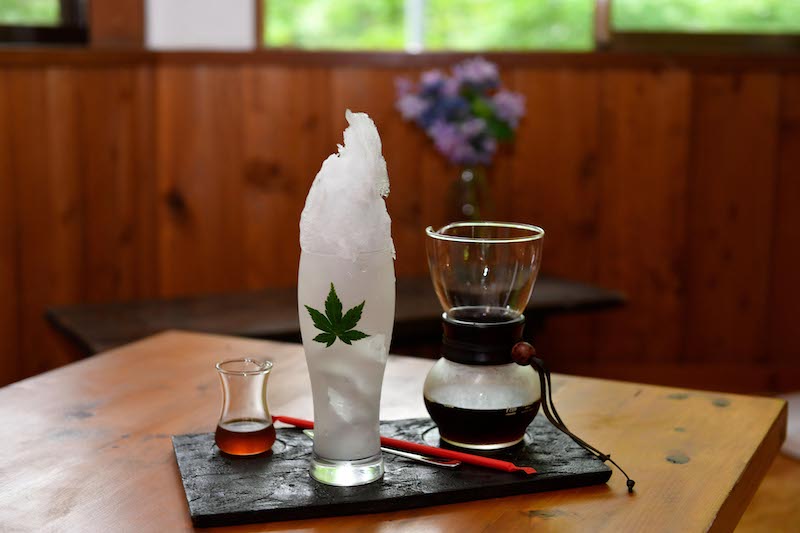 When you are finished make sure to take a break at the JURIN's GEO for their special Kakigori (Japanese shaved ice) topped with sugar cane syrup. Then follow it with a glass of cold brewed ice coffee.
Address: 675 Kamikagemori, Chichibu-shi, Saitama
Access: 15-min walk from Urayamaguchi Station (Chichibu Railway)
Hashidate Stalactite Cave
Hours: 8am – 5pm
Closed: Dec. – Feb.
Admission: 200 yen (adults), 100 yen (children)
JURIN's GEO
Hours: 10am – Before sunset
Closed: Wednesday, Friday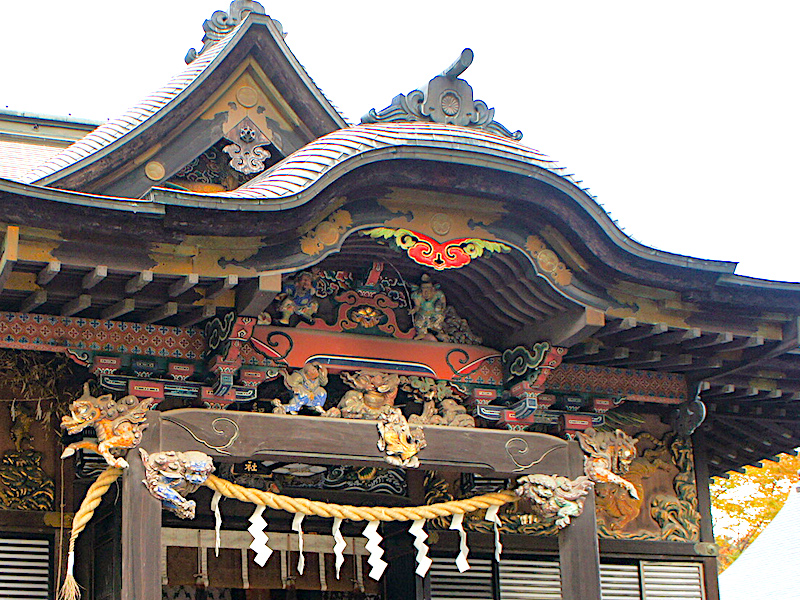 Only a short walk from Seibu-Chichibu station will take you to the ancient Chichibu Shrine which was first established over 2000 years ago. Located in center of Chichibu City, this shrine is known for its well-preserved architecture and ornate carvings that adorn the walls. In fact, the famous artist Jingoro Hidari apparently created many of these carvings. As you survey the outside of the shrine you'll notice three cheerful monkeys, a tiger mother with a leopard style pattern, and a blue dragon. There is a local legend about a dragon that lived in a nearby pond and terrorized. Since the priest had chained the carved wooden dragon, the dragon never appeared. All sculpted with exquisite details that truly makes Chichibu Shrine unique.
Admission: Free
Address: 1-3 Banbacho, Chichibu-shi, Saitama 
Access: 3-min walk from Chichibu Station (Chichibu Railway), 15-min walk from Seibu-Chichibu Station (Seibu Chichibu Line)
Chichibu attraction : Banba Street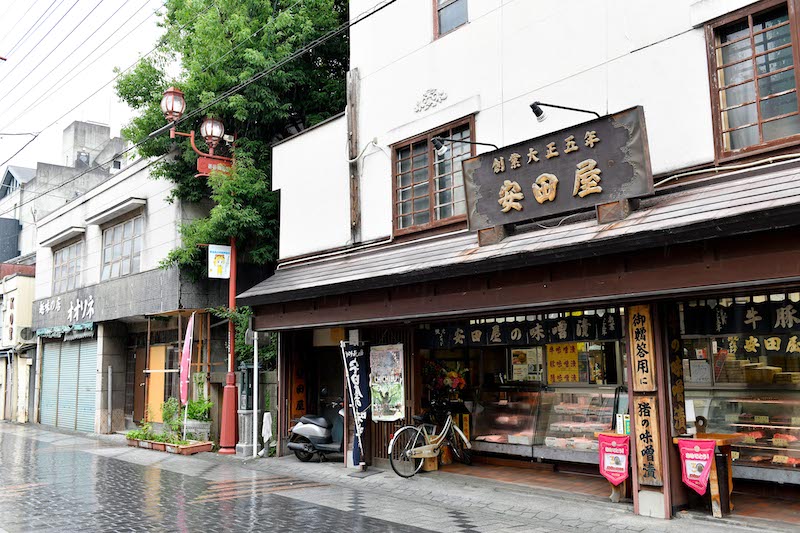 Besides visiting shrines and temples, many other Chichibu activities await. In fact, across from Chichibu Shrine, you'll find Banba street. Nostalgia has a strong presence on this traditional shopping street. As you walk down its brick roads, you'll spot buildings that date back as far as the late Taisho period. The famous Yasudaya butcher shop found here, first opened in 1916. Still it impresses with delicious foods like miso marinated pork. You can keep the nostalgic feeling going once you reach Taizando Café which is situated inside an old renovated Japanese house. Consequently, it has a retro look. Inside the walls is a quaint place to relax among vintage furniture and décor. It's perfect for enjoying nice a cup of tea with a delicious dessert such as their popular nougat glace.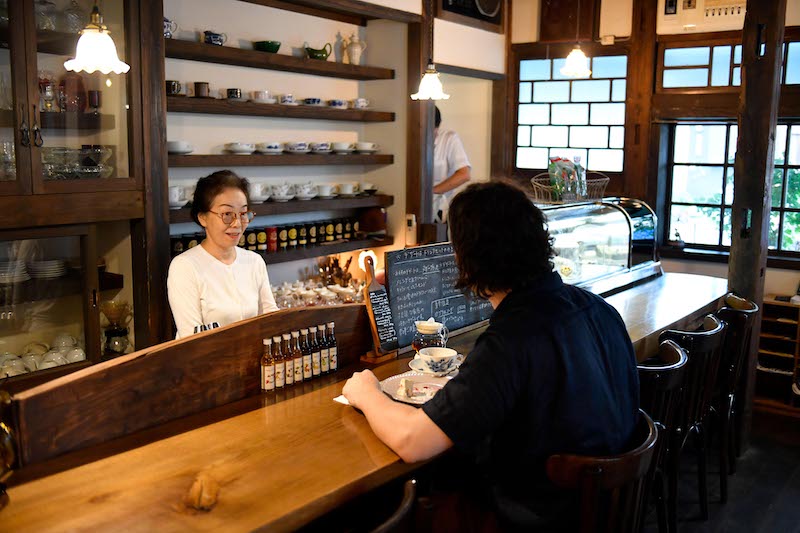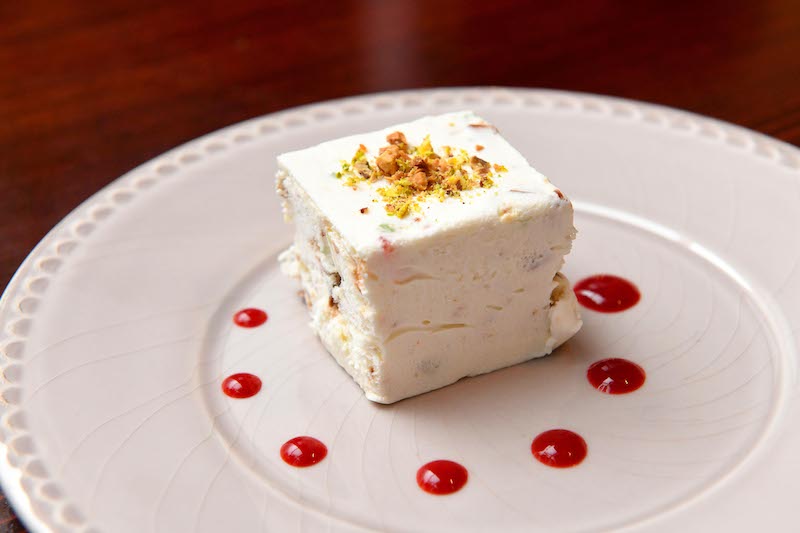 Taizando Café
Hours: 1pm – 5pm (last order 4:30pm)
Closed: Tuesday, Wednesday
Address: 11-6 Banbacho, Chichibu-shi, Saitama
Access: 5-min walk from Chichibu Station (Chichibu Railway), 6-min walk from Seibu-Chichibu Station (Seibu Chichibu Line)
Saitama Platinum Route: Kawagoe-Chichibu-Nagatoro
Let's enjoy Saitama. Saitama Prefecture recommend courses that travel around Kawagoe, Nagatoro, and Chichibu. Using the Seibu Railway Line, you can easily enjoy Nagatoro, Kawagoe, and Chichibu activities. We recommend that you spend the first day visiting Kawagoe and enjoy Chichibu and Nagatoro on the second day.