Summertime in Japan isn't complete without watermelons, shaved ice, wind chimes, mosquito coils and last but not least, fireworks of massive proportions!
It's a great reason to put on a summer yukata, throng the streets and look up into the night sky for an hour or two.
Here are some of the top few heart-stopping, jaw-dropping fireworks festivals in Japan.
The Oomagari no Hanabi All Japan Fireworks Competition
Daisen City, Akita Prefecture
– Japan's No. 1 Fireworks Competition –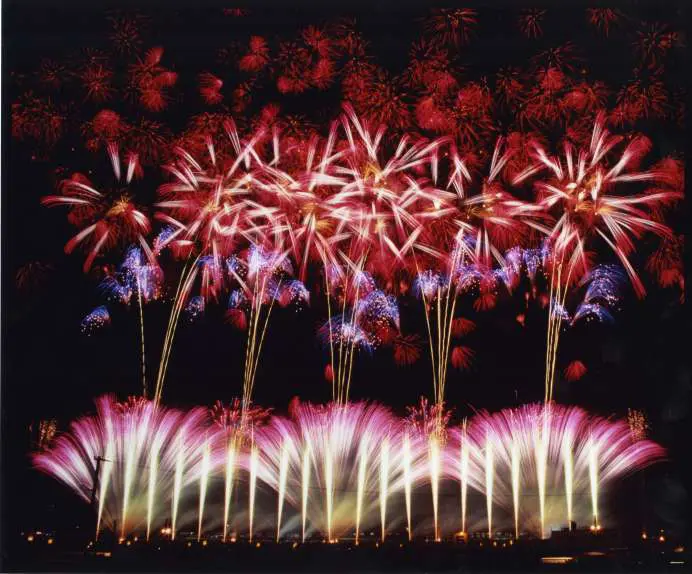 With an ideal backdrop of two mountains and a riverfront, Oomagari is where top firework technicians stage their best musical fireworks show to compete for the coveted Prime Minister's Award for fireworks. Now into its 106th year, this offers one of the widest starmine displays.
Event information:
No. of fireworks: 15,000 – 20,000
No. of spectators: 80,000
Date: August 27, 2016
Time: Day fireworks: 5:30pm~  Night fireworks: 6:50pm~
Access: Take the Shinkansen from Tokyo Station to Oomagari Station, 30 minutes' walk from the station to the venue.
Nagaoka Matsuri Great Fireworks Festival
Nagaoka City, Niigata Prefecture
– Historic Fireworks –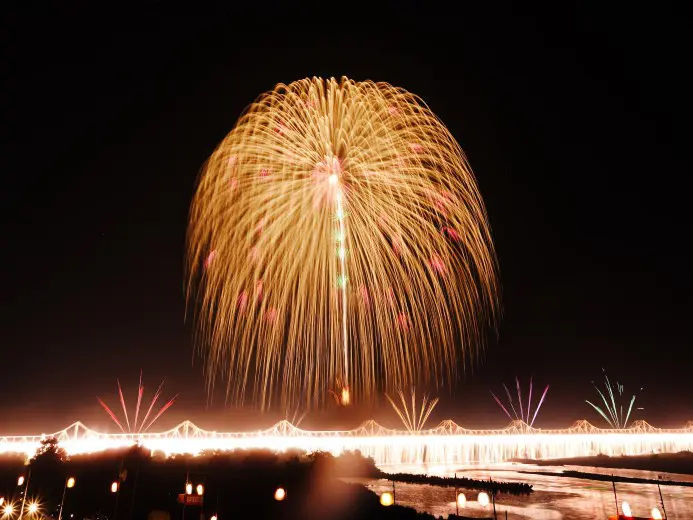 The fireworks festival here has a painful past – August 1 was when Nagaoka City was practically razed to the ground during a World War II air-raid 71 years ago. These shells are launched in commemoration of the lives lost then, and a celebration of recovery.
Event information:
No. of fireworks: 20,000
No. of spectators: 960,000
Date: August 2 and 3, 2016
Time: 7:20pm – 9:15pm
Access:  Take the Shinkansen from Tokyo Station to JR Nagaoka Station, and walk for 30 minutes, or take the shuttle bus from the station.
Suwa Lake Fireworks Festival
Suwa City, Nagano Prefecture
– Fireworks Frenzy –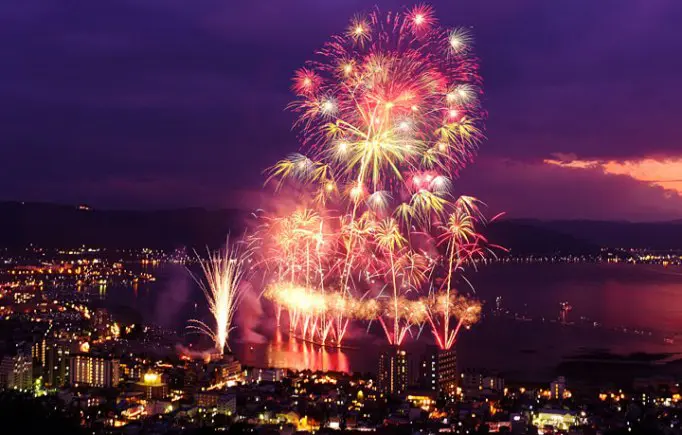 The Suwa Lake Fireworks Festival boasts the most number of fireworks for such displays. Surrounded by mountains, the display is particularly dynamic in terms of sound. The 2km-long water starmine here is another treat for the senses.
Event information:
No. of fireworks: 40,000
No. of spectators: 500,000
Date: August 15, 2016
Time: 7pm onwards
Access: Take the JR Chuo Main Line to Kami Suwa Station then walk for 8 minutes from the Kami Suwako West Exit
For more festivals in & around Tokyo: July 2016 Fireworks Festivals Schedule – In & Around Tokyo