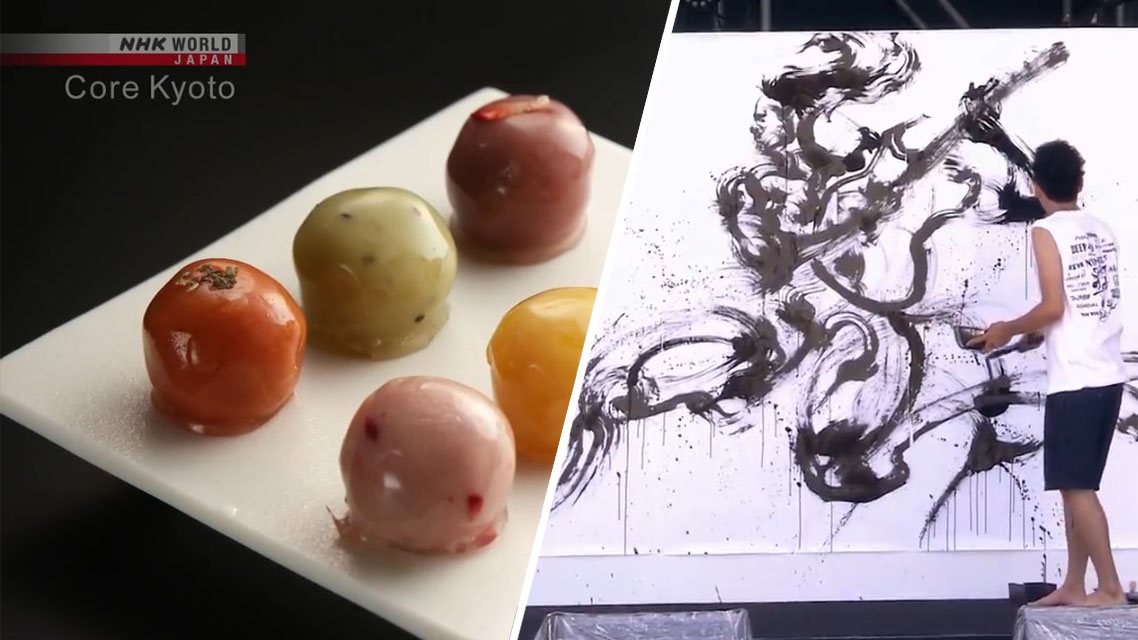 As we ease into the new normal and step out into the outdoors once again, I've looked to the wide range of free-to-view programmes available on the NHK World-Japan website to get some inspiration on what I should explore next.
So far I'm loving the insider information and exposés on the food and culture of Japan, which gives a deeper insight into what foreigners commonly know of Japanese culture.
【Watchlist 1】 Core Kyoto - Nouveau Confections: A Feast for the Eyes, Mouth, and Mind
Core Kyoto focuses on showcasing the unique culture and commodities exclusive to Kyoto. This episode features wagashi and higashi, traditional Japanese sweets iconic to Kyoto.With tourism on pause, we learn about the unique challenges that wagashi makers face and how they have innovated to keep their tradition alive.
8th generation proprietor Yoshimura Yoshikazu has appealed to the younger generation by modernising his wagashi. With the help of a French-trained pastry chef, he has incorporated fruit and nuts, which are not traditionally used in wagashi, into his recipes to develop new flavours and colours in his products. We get to enter the store's bakery and marvel at the labour intensive process of creating the deceptively simple sweet.
Other wagashi stores have unique selling points – Shinagawa Iori unconventionally pairs wagashi with sake instead of tea. He shared that while his customer base was mainly tourists, he has also been enjoying the support of neighbourhood patrons who are drawn to his unorthodox pairing of sweets and sake.
Finally, we are introduced to the colourful and creative world of Uchu Wagashi, a new brand which sells higashi, a dry confectionery. Its founder, ex-graphic designer Kimoto Katsuya, has organised competitions on social media for the best artworks made using his higashi. Looking at all the unique shapes and colours of the higashi, it's no wonder this has piqued the interest of locals.
Despite many obstacles, the ingenuity and perseverance of Kyoto's wagashi makers have made the dessert more popular among locals during these trying times. I wish I could have some too.
【Watchlist 2】 Direct Talk - Innovation in Ink Wash Painting: Nishimoto Yu-ki / Sumi-e Artist
Before this episode, I had never heard of the traditional art form of sumi-e. At first glance, sumi-e seems simple – requiring only black ink and a brush. But Nishimoto Yu-ki is transforming the genre.
Focusing on expressing dynamic movement, Nishimoto prefers drawing sports athletes like tennis players instead of classic motifs like dragons.
I was particularly impressed by his live painting events, where we the audience can watch the painting develop in front of our eyes. With his skill and artistry, it's hard to imagine that Nishimoto had struggled for 2 years without any commissions before his big break. Since then, Nishimoto has dabbled in video game art, virtual reality and even projection mapping technology.
Nishimoto has now created his own art form called toubokuga, in which he paints on tiles with special ceramic glaze. After firing, the melted glaze creates more depth and texture for a stunning finish.
Although Covid has presented unprecedented obstacles, I'm glad to be reminded of our adaptability and boundless creativity through these Japanese masters.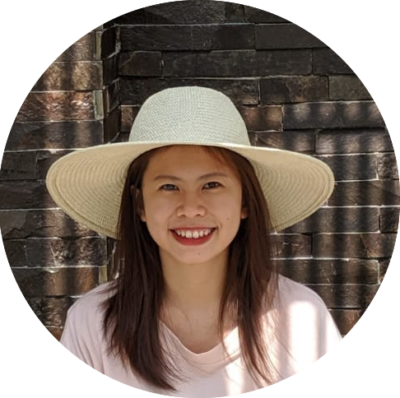 Reviewer
Yonghui
Quarantine-time-only chef and baker who is temporarily enjoying travelling vicariously online.