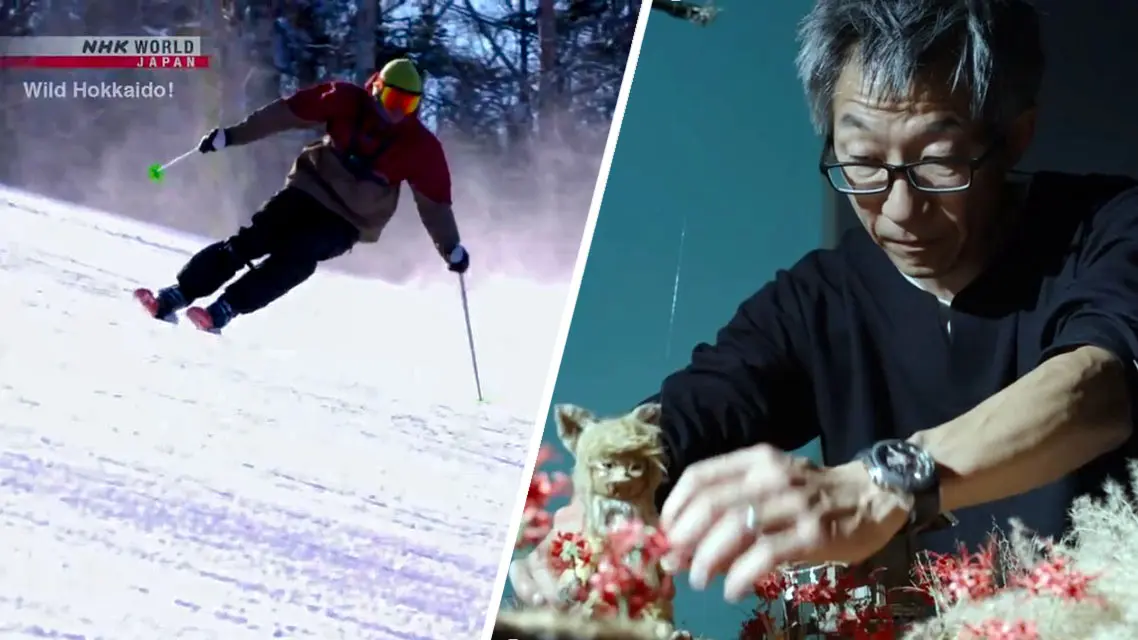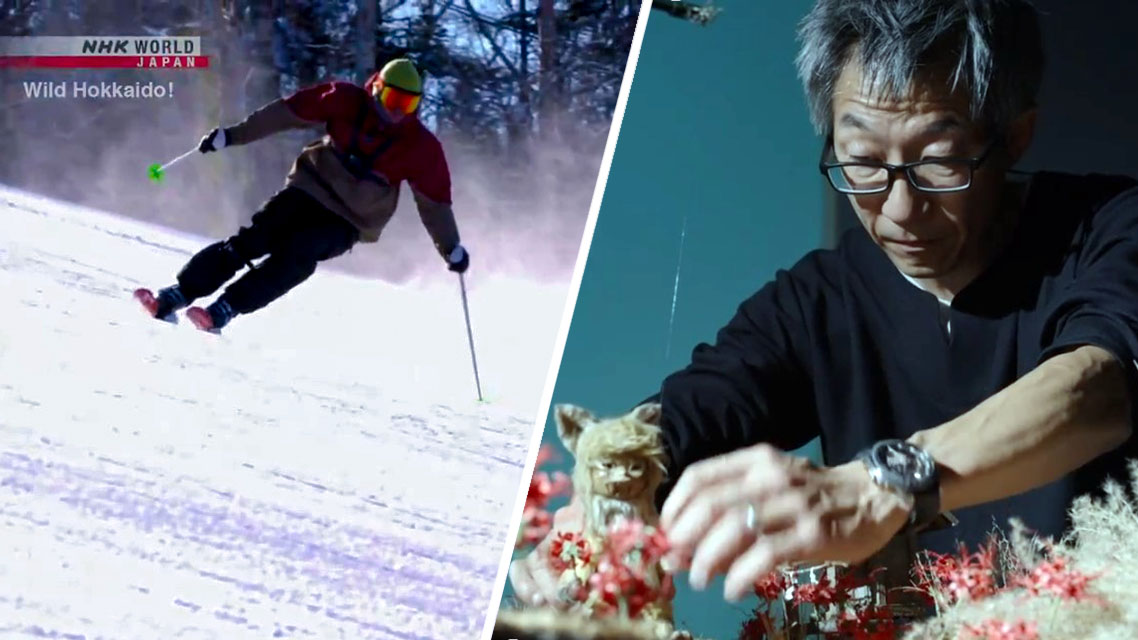 When you feel stuck at home or just plain bored, scrolling through NHK's free-to-view On Demand catalogue brings up new and interesting recommendations across a broad spectrum, from travel to technology and traditional craft to animation. I've found it particularly useful to gain some inspiration for my own future plans, and to live vicariously through the Internet.
Watchlist #1


Wild Hokkaido! - Enjoy Japow: Kamui Ski Links
For those of us in tropical countries, skiing and snowboarding are alluring sports. For this reason, the promise of great snow conditions consistently draws international crowds, both professionals and enthusiasts, to Hokkaido annually during the skiing season.
The Mt Kamui ski links are conveniently located between Asahikawa, Hokkaido's second largest city, and popular resort town Furano. Japow enthusiast Todd Thornley is the perfect host for this episode of Wild Hokkaido. His passion and appreciation for Japow really rubs off as he demonstrates the powdery nature of the snow with his expert moves.
Kamui even has uncompacted trails which are deliberately left to nature. Watching Todd playfully taking advantage of the slopes and dodging trees really adds an element of adventure to the usual flat skiing course.
We are also reminded that no trip would be complete without exploring the surroundings. Todd stops by the Asahikawa ramen village to try the area's specialty and also visits Asahiyama zoo, which lets visitors get up close with Arctic animals in their natural habitat.
With 25 courses catering to beginners to experts, Kamui is the perfect place for a change of scenery for anyone looking for a getaway and is on the top of my travel list now.
Watchlist #2


Anime Supernova - A Stop-Motion Fantasy Full of Nature
Anime Supernova is one of my favourite series as it delves deep into the psyche and motivations of Japan's finest animators. What's more, you get to watch their animations in their full glory, which would otherwise be only available to view in Japan's museums, exhibitions and in Yashiro Takeshi's case, planetariums.
Yashiro's compelling storytelling must come from his professional career as a commercial director in advertising. With such high level of attention to detail and planning, it's hard to believe that Yashiro creates stop motion animation as a hobby.
From making his own puppets to directing, Yashiro retains full control over every aspect of his short animations. I found his unorthodox use of salt to portray snow in Norman the Snowman impressively life-like – the crunching salt snow is strange yet relatable.
It's moments like these where Yashiro's strong connection with nature shines through. His directorial choices to emphasize different aspects of nature is well illustrated in the lively atmosphere of Gon the fox, also featured in this clip.
Yashiro's desire to portray nature and his own authentic experiences are what really make his work compelling to me – it's well worth a watch!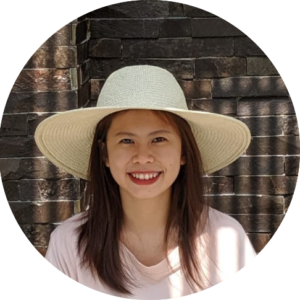 Quarantine-time-only chef and baker who is temporarily enjoying virtual travelling online.