Surrounded by rippled sand dunes that sparkle with the reflection of the sun, you mount a camel and gaze upon what looks like an oasis in the far distance. Strangely enough though, you are not in a desert. And yes, you are still in Japan.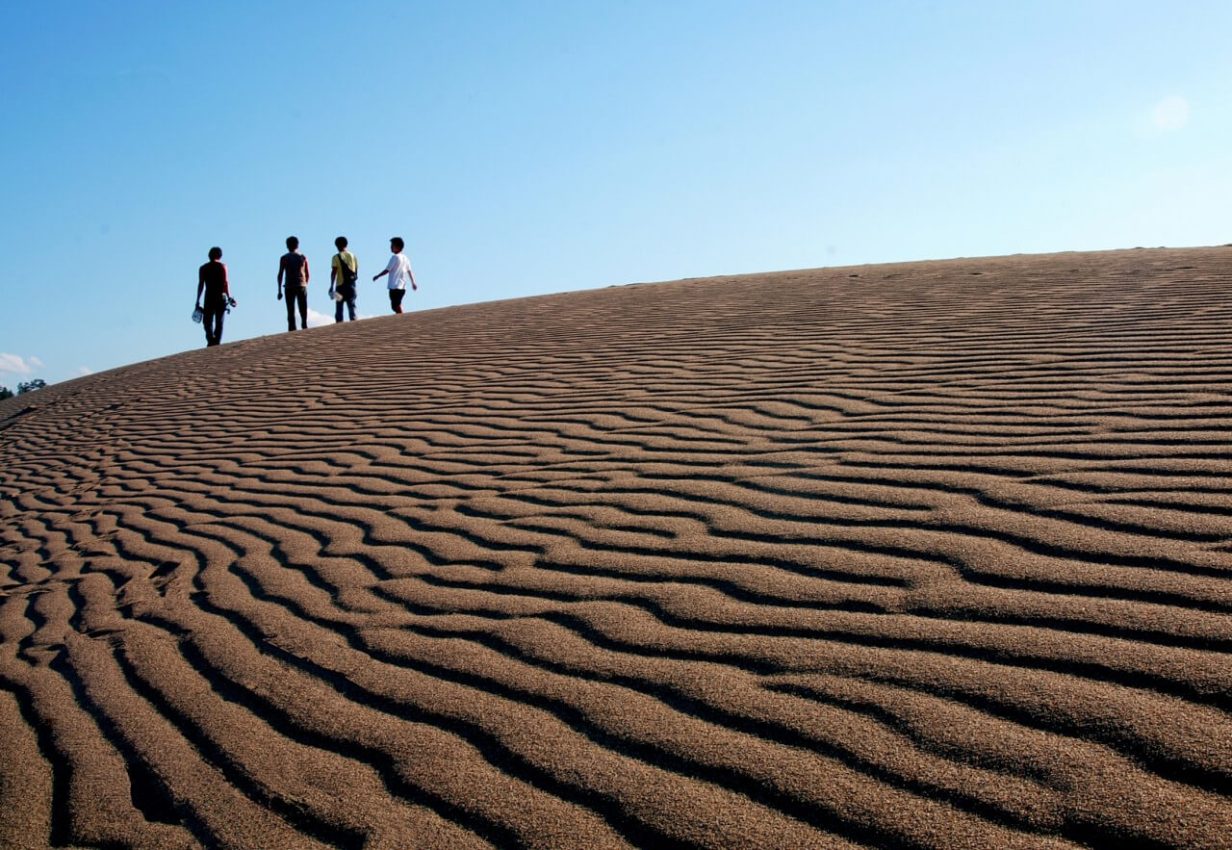 Are the Sand Dunes of Tottori Prefecture Really a Desert?
While featuring practically everything one expects from a desert, the Tottori Sand Dunes fail to officially qualify as one.
Everyone knows that deserts are supposed to be dry. This is due to a serious lack of rain and the absence of a sea or river in the area. The Tottori Sand Dunes, however, are located right next to the Japan Sea (yes, that's the oasis I was talking about)…another fatal flaw in the pursuit of being a true desert-ness.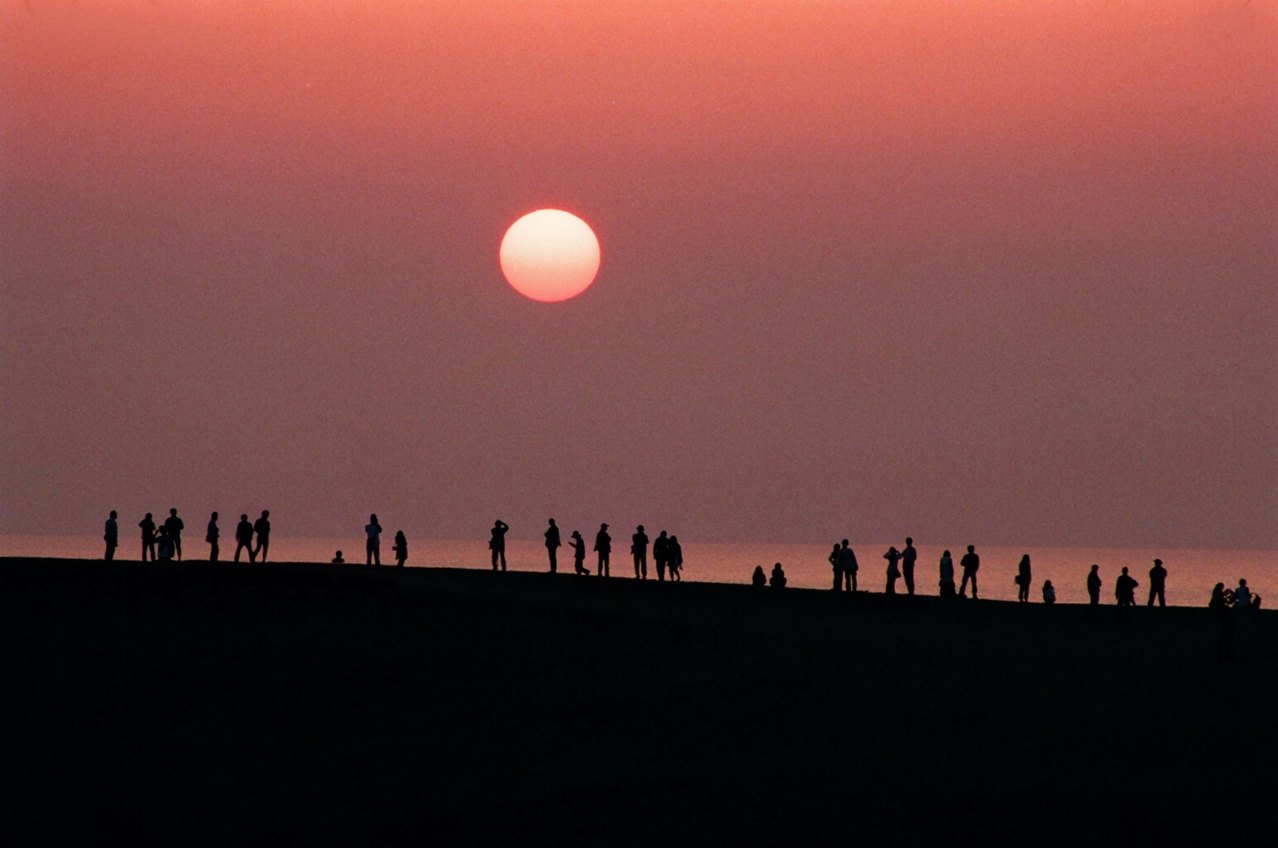 How Big Are the Tottori Sand Dunes?
The total size of the Tottori Sand Dunes is about the same as 140 baseball stadiums. That may sound like quite a lot, but unfortunately falls short to qualify as a real desert. The Sahara Desert for example, is 24 times the size of whole Japan!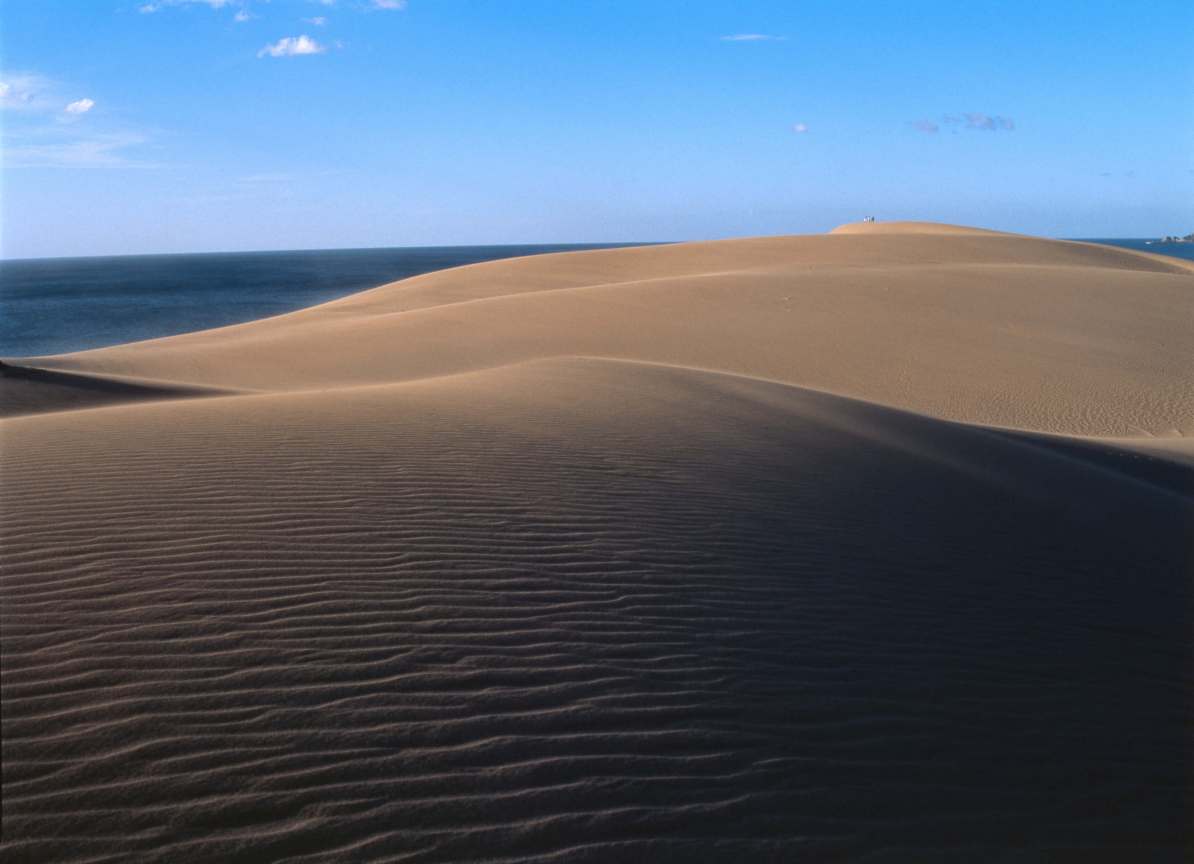 Below the Surface of the Tottori Sand Dunes
Though the sand may look dry on the surface, if you start digging, you will notice that this is in fact nothing more than some "desert makeup", as the sand becomes watery after just a few digs. So, point taken, the Tottori Sand Dunes may look like a desert, but only on the surface, literally.
Still, it is easy and a lot of fun to pretend. You get to experience the whole package including camels and an oasis without having to worry about dehydration! And Tottori, which is the least populous prefecture in Japan, can still pride itself on having more sand than any other prefecture in Japan. 
Next in this series: Picturesque Japan: Yakushima
Tottori Sand Dunes
Location: Fukube-cho Yuyama 2164-661, Tottori, Tottori
Access: A 20-min taxi-ride from Tottori Station (JR West).