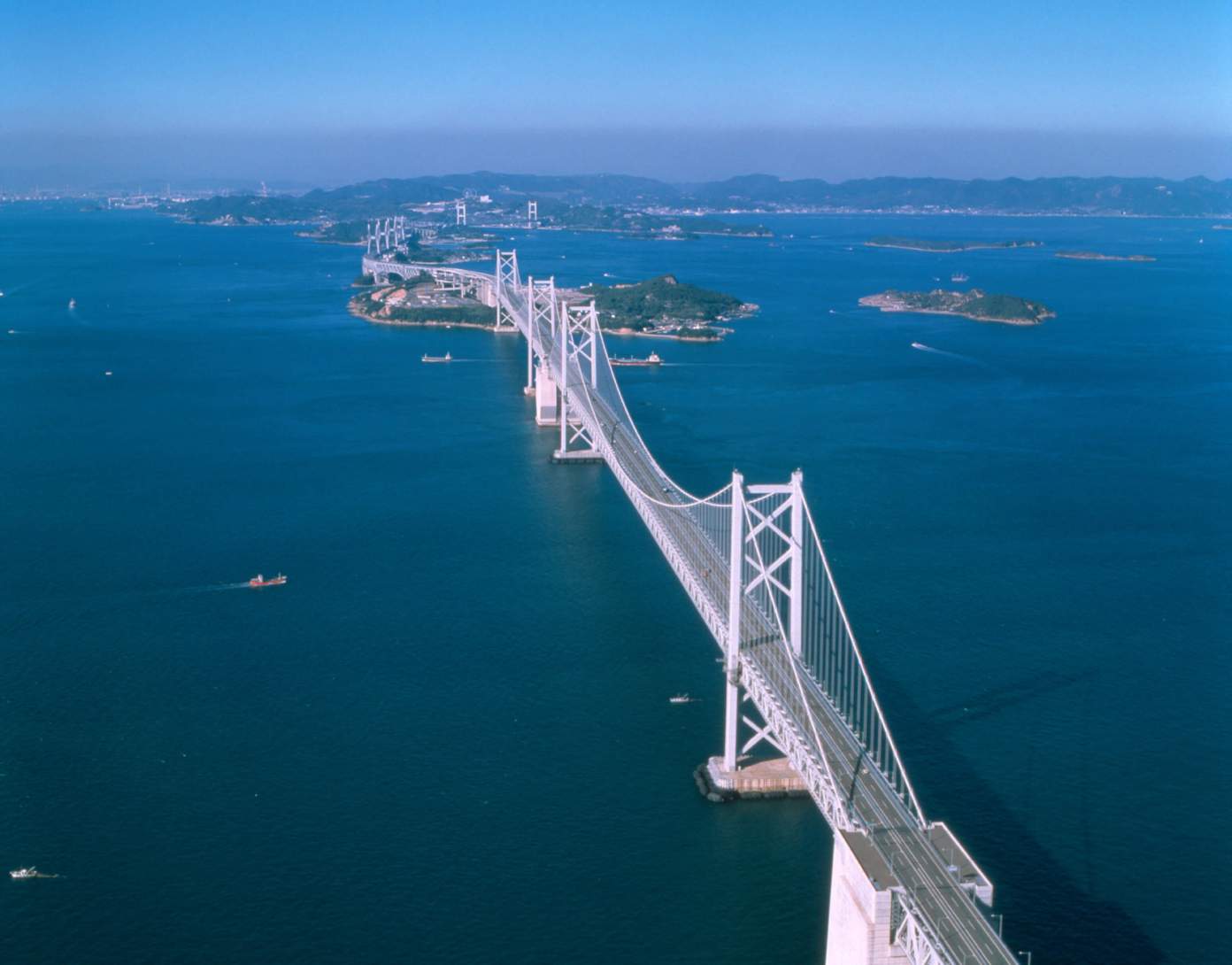 Breathtaking beauty at the world's longest two-tier bridge
---
With its lofty white steel towers and gentle curves spanning across five islands, the Great Seto Bridge combines Japan's natural seaside elegance and technological eminence. Amazingly, the bridge stretches 13.1 kilometers across the Seto Inland Sea between Kojima in Okayama Prefecture and Sakaide in Kagawa Prefecture. In fact, this amazing architectural feat is the world's longest two-tier bridge. 
Finishing in 1988, the structure took 10 years to complete. What distinguishes this masterpiece from other bridges is its employment of three forms of structural technology–suspension, cable-stayed and truss bridge. As a result, great variety is reflected in the bridge segments. In addition, three unique designs across this seaside landmark well make the journey worth your time.
There's no better way to enjoy viewing this structural marvel and its surrounding scenery than by crossing it. Delight in the fresh seaside breeze by taking a refreshing 20-min daytime drive across its span (tolls starting at 3,300 yen). Or hop on the JR Seto-ohashi train line (510 yen) that runs on the lower level of the bridge–the. In fact, it is the only railway line connecting Honshu and Shikoku islands.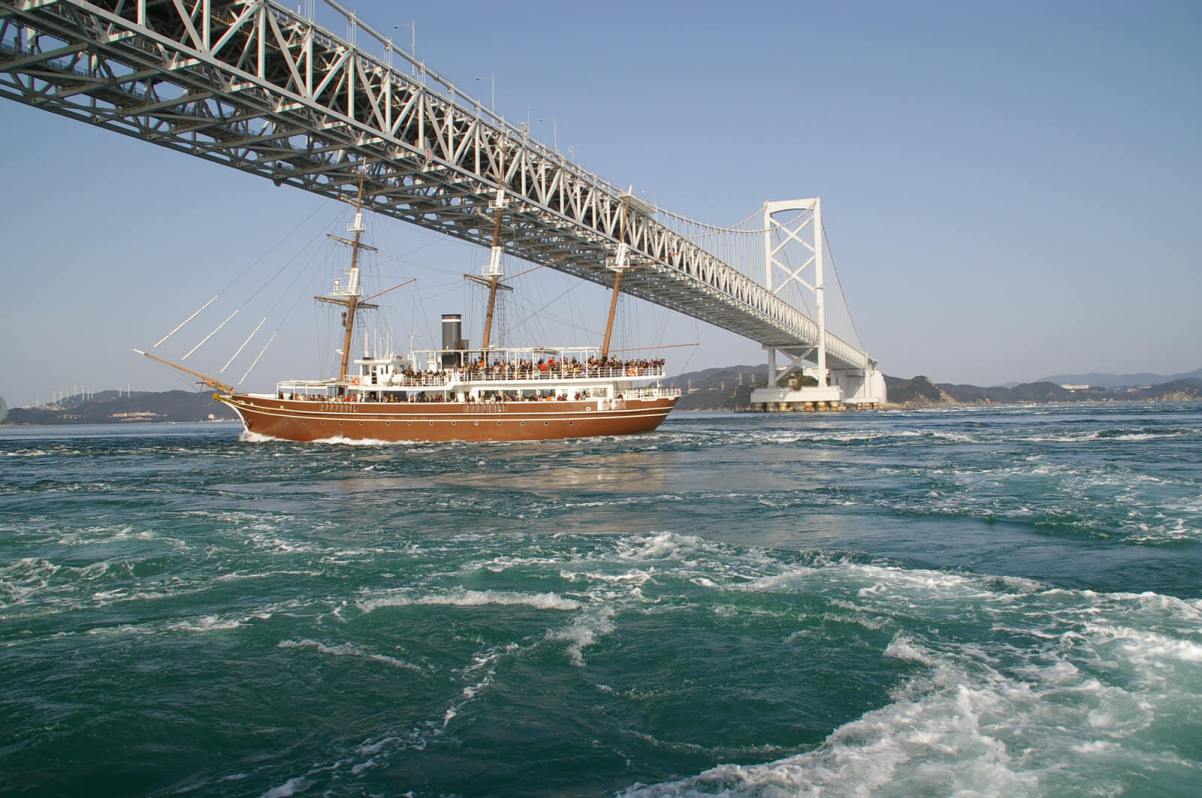 Cruising around the Great Seto Bridge
For a view that doesn't require crossing the bridge, take a longer one-hour leisurely cruise  departing from the Kojima Sightseeing Port. Or for an observation point from land, get your camera ready for some panoramic views at the Seto Ohashi Commemorative Park. Also, it hosts a Bridge Theater that takes you on a virtual flight over this bridge!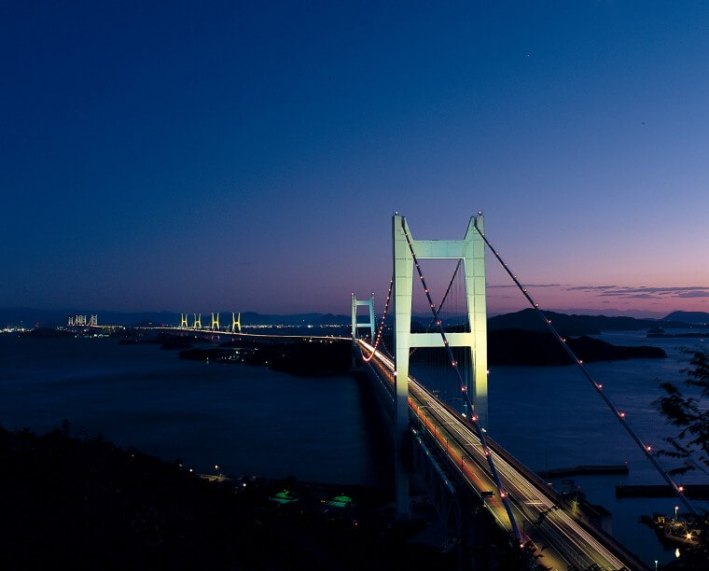 A gorgeous night view of the Great Seto Bridge
Yet, whether by train, car, land or sea, be sure to stick around until sunset. This bridge illuminates the darkening sky, paving a glowing path across the sea. For picturesque beauty featuring both natural and manmade wonders, the Great Seto Bridge is sure to take your breath away.
Next in this series: Picturesque Japan: Engetsu Island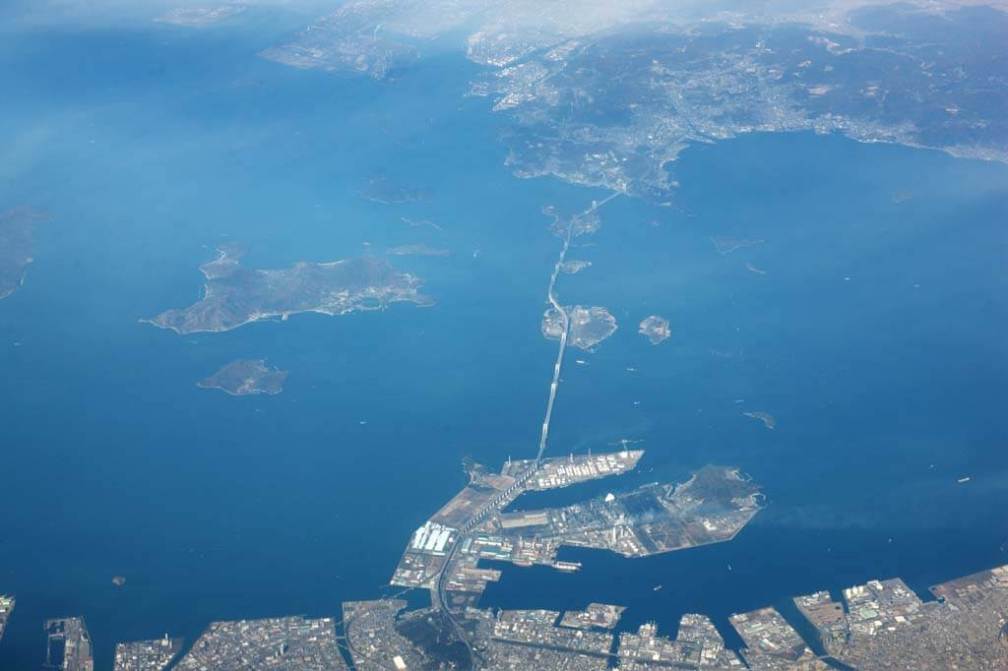 Access: From Tokyo, take Shinkansen to Okayama Station, change to the local JR Seto-ohashi Line to Kojima Station. To get to the bridge, take a Shimoden bus from Kojima Station headed for Sakaide Station. Then get off at Seto-ohashi FW (Fishing Wharf).  To cross the bridge via train take the JR Seto-ohashi Line from Kojima headed for Takamatsu Station in Kagawa Prefecture.
Seto Ohashi Commemorative Park
Hours: 9am-5pm (Last entrance 4:30pm)
Entrance/Theater Fee: None
Address: 6-13 Bannosumidoricho, Sakaide, Kagawa
Access: From JR Sakaide Station, take the Sakaide-shiei Bus to the Seto Ohashi Commemorative Park.